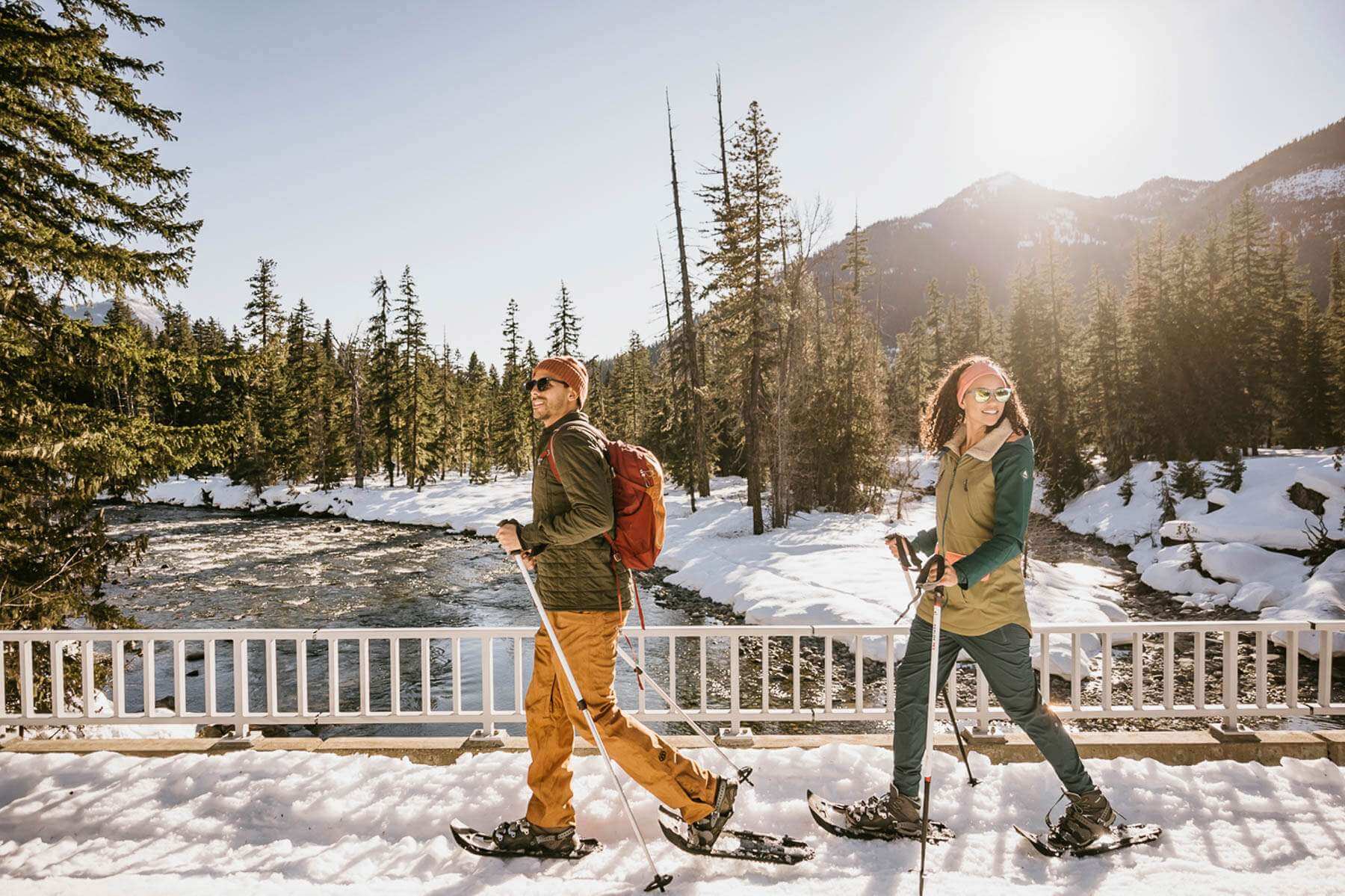 Climate & Seasons in Washington State
The State of Washington covers 71,300 square miles of land divided down the middle by the Cascade Mountain Range and bordered on the west by the Pacific Ocean and Salish Sea. These diverse landscapes mean the climate can vary greatly region to region.
Climate and Typography
Elevation, topography, and precipitation vary widely across the state. Due to the location of the North Cascades, many think of Washington in terms of areas east or west of the mountain range.
Western Washington
In general, the west side of the Cascade Mountains tends to be cooler and wetter than the eastern side of the state. Here you'll find volcanoes, ocean beaches, islands, and temperate rain forests. Many cities sit at sea level yet experience drastic contrasts in precipitation. Cities on the west side of the Olympic Peninsula see more rain, while the northeast side of the Olympics and the San Juan Islands fall in the rain shadow and get more sunny, dry days.
Eastern Washington
The eastern side of the state is broadly characterized by arid high desert, rolling hills, sagebrush, and pine forests. It tends to see drier weather with hot summers and cold winters. This landscape creates perfect growing conditions for much of the state's hop and wine production.
Washington State Seasons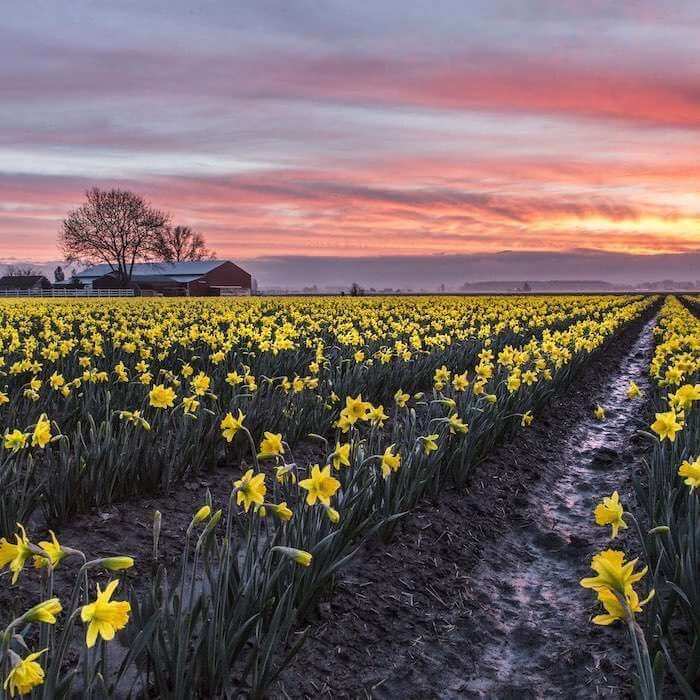 Spring
Colorful blossoms and mild temperatures characterize spring in Washington. This season brings less rain than winter, although showers are still common into early June in Western Washington. In the mountains and higher elevations, light snow is possible into late March.
This period before peak travel season is a great time to view spring blooms and take advantage of fewer crowds, especially at popular hikes and parks. Just remember to pack layers.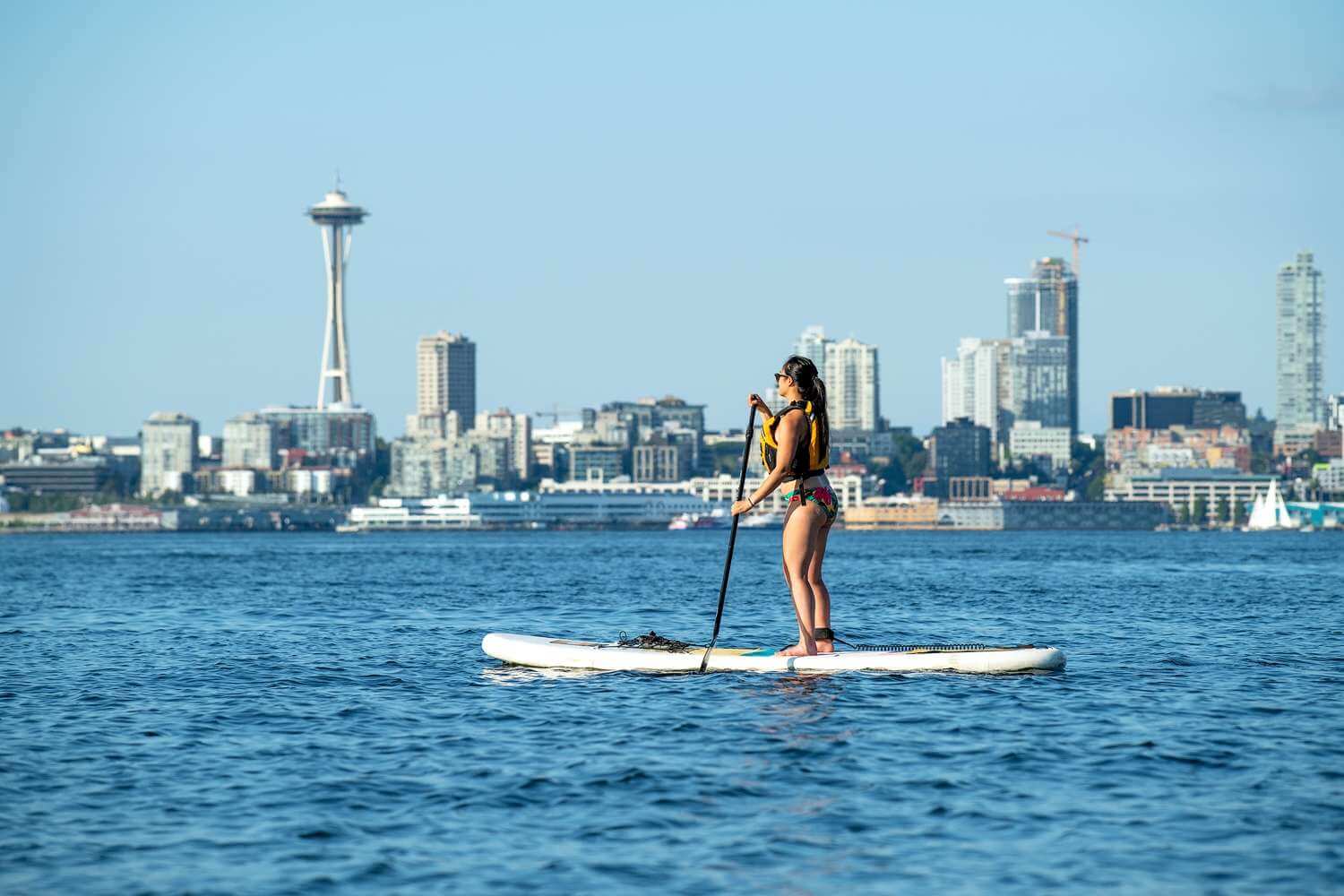 Summer
By mid-June, temperatures climb into the mid-60s in many Western Washington cities, while cities in Eastern Washington experience highs in the high-70s. Expect clear blue skies with limited showers during these months. While a popular time to visit, summer is also when the state sees the most crowds.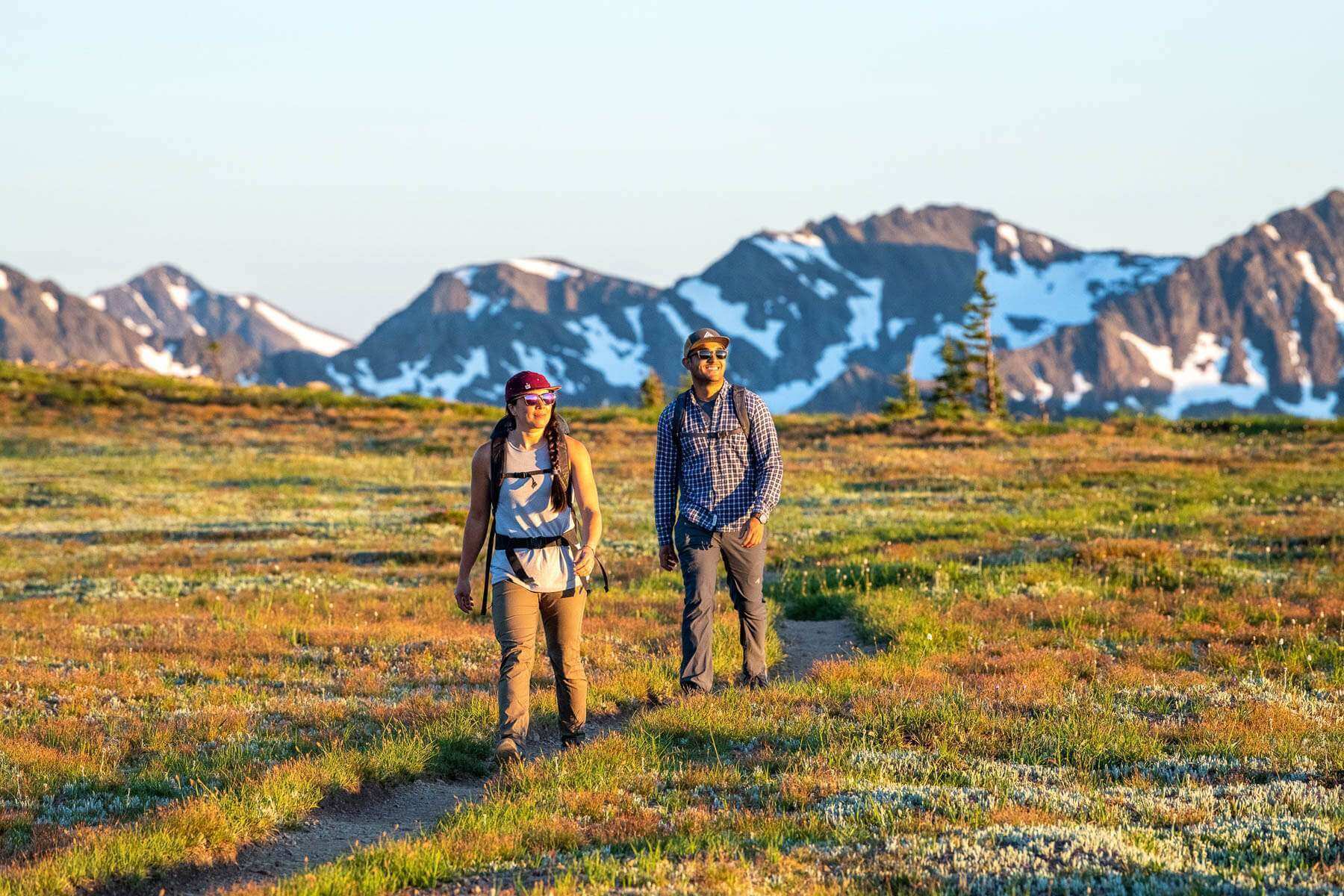 Fall
Fantastic weather continues into fall, with warm September days giving way to crisper temperatures and fall colors in October that are perfect for outdoor exploration without as many crowds. Early falls is mostly sunny and dry. Come November, rain starts to increase and temperatures continue to fall.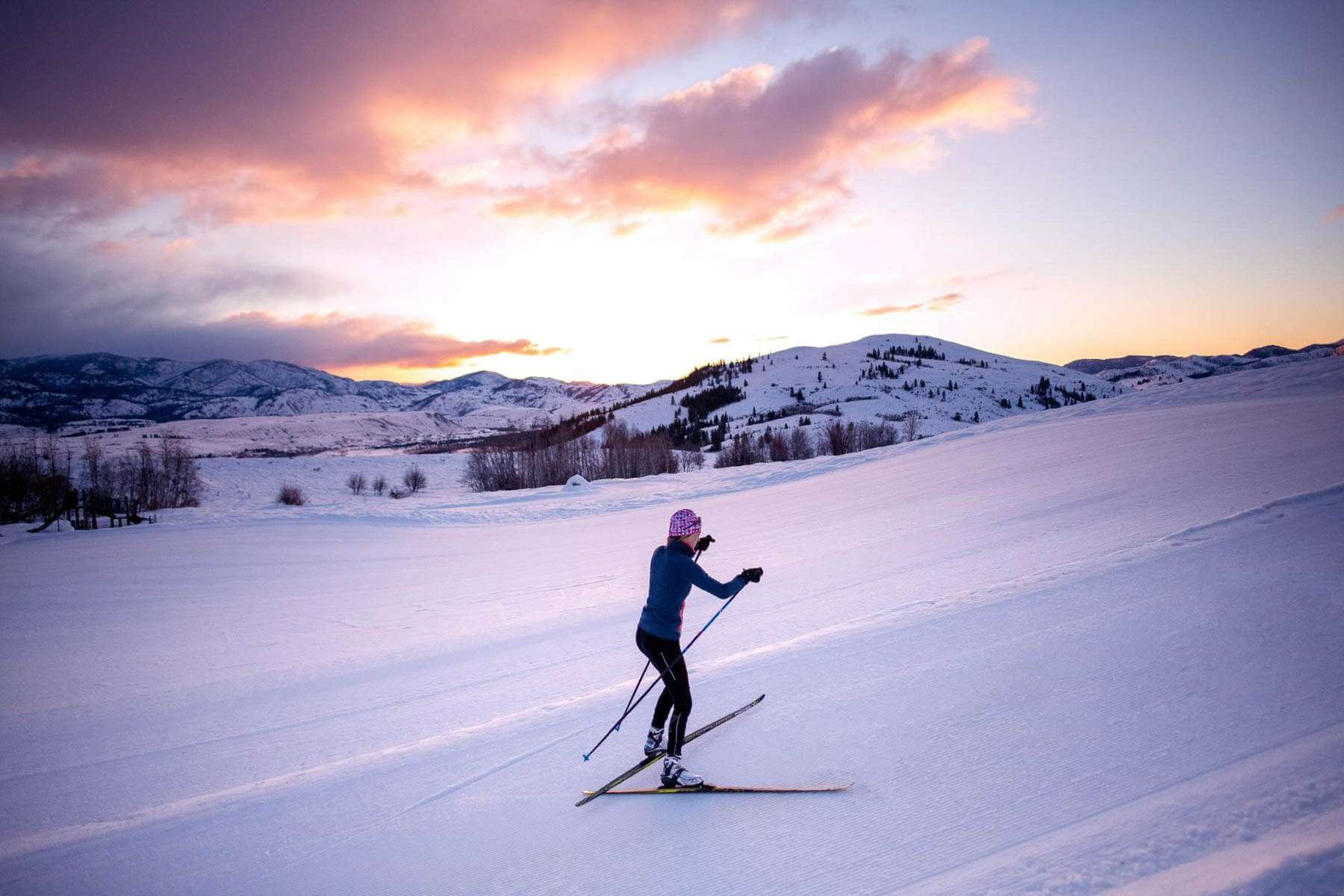 Winter
While rain increases and temperatures drop, winter is an excellent time for winter sports and exploring all the state's cozy restaurants and cultural offerings. Expect moody fog, great storm watching along the coast, and peak winter wonderland experiences in the Cascade Mountains and other higher elevations. Ski season kicks off in late November and usually runs through April.
Tips for Travel During Peak Season
Washington's mild, sunny summers and abundant outdoor recreation – the state is home to three national parks, miles of coastline, mountains, and abundant lakes and rivers – draw many visitors July through August. While summer is lovely, it also means popular areas such as Mount Rainier National Park and the Olympic Peninsula can be crowded.
With 71,300 square miles of land, the State of Washington offers a multitude of under-the-radar destinations and alternative options to explore during the busy summer months. Here are some tips for making the most out of your time here:
Plan travel to busy destinations (hiking trails, state and national parks, etc.) during the week and/or early in the day
Download the TREAD Map app for real-time trail updates and alternatives to crowded trails
Make reservations in advance for popular attractions and campgrounds
Consider driving in or renting a car to better experience the state's diverse landscape and give yourself flexibility to change plans. Read more about getting to and around Washington.