Olympia may be Washington's seat of government, but the city offers plenty of fun for those seeking a weekend escape or a mid-week break. Located off Interstate 5 south of Seattle and Tacoma, Olympia boasts natural beauty, fantastic dining, and plenty of arts and culture. Wondering where to start? Use this two-day itinerary to craft your perfect weekend in Olympia.
Weekend in Olympia Itinerary
Only have 48 hours for a city break? Find inspiration for things to do in Olympia over 48 hours with this itinerary. Explore a map of Olympia weekend itinerary locations here.
Evening Arrival: Dinner at Olympia Oyster House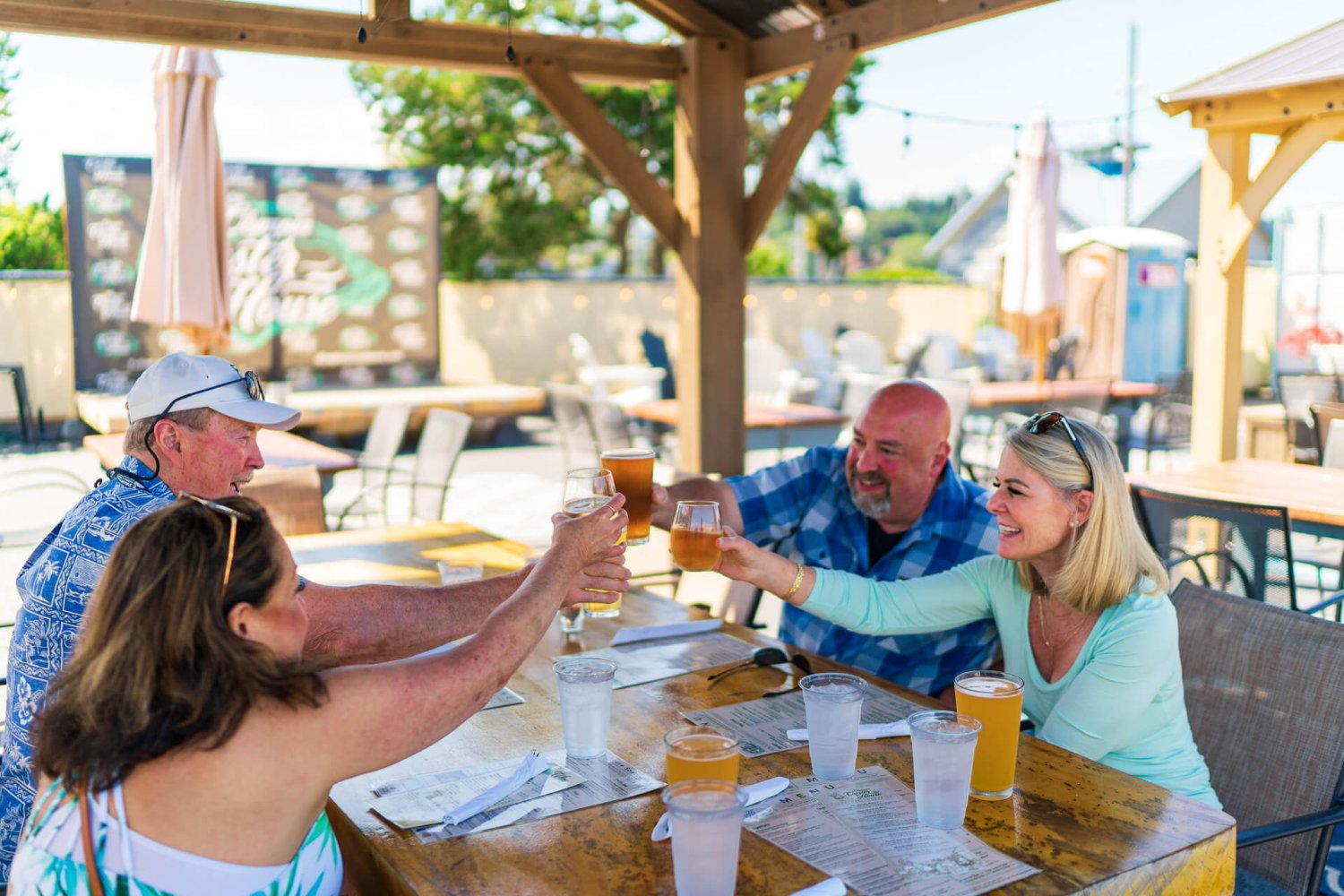 Once you arrive in Olympia, check into your hotel for the night before heading downtown for dinner at Olympia Oyster House, the city's oldest restaurant. Grab a table inside or dine al fresco by the water while you enjoy fresh seafood. The menu features oysters, Dungeness crab, salmon, and more.
Day 1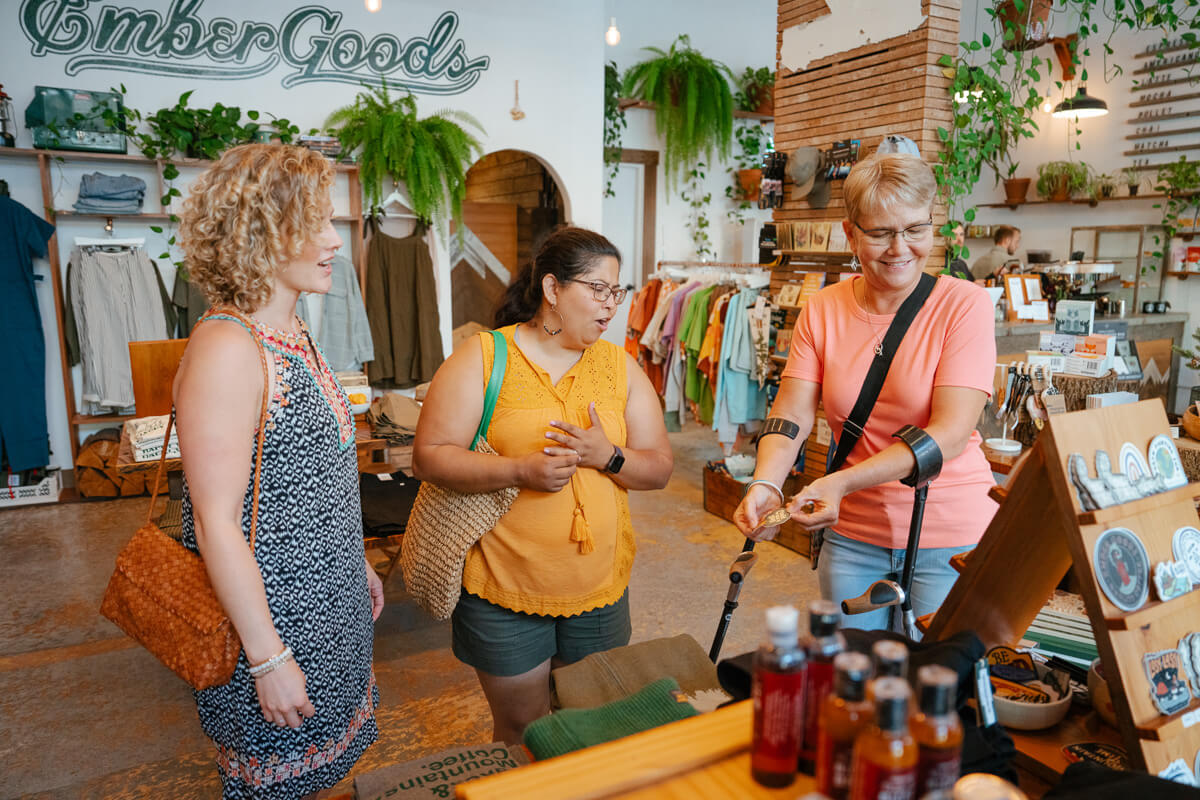 Kick off your weekend in Olympia itinerary with something sweet from Left Bank Pastry before making the short drive to beautifully curated Ember Goods, a family-owned café and retail space in Olympia's historic district. Try on apparel while you wait for your coffee, which uses beans freshly roasted in a cabin in the woods outside the city.
Related: Olympia City Guide
Enjoy an Art Walk & Shopping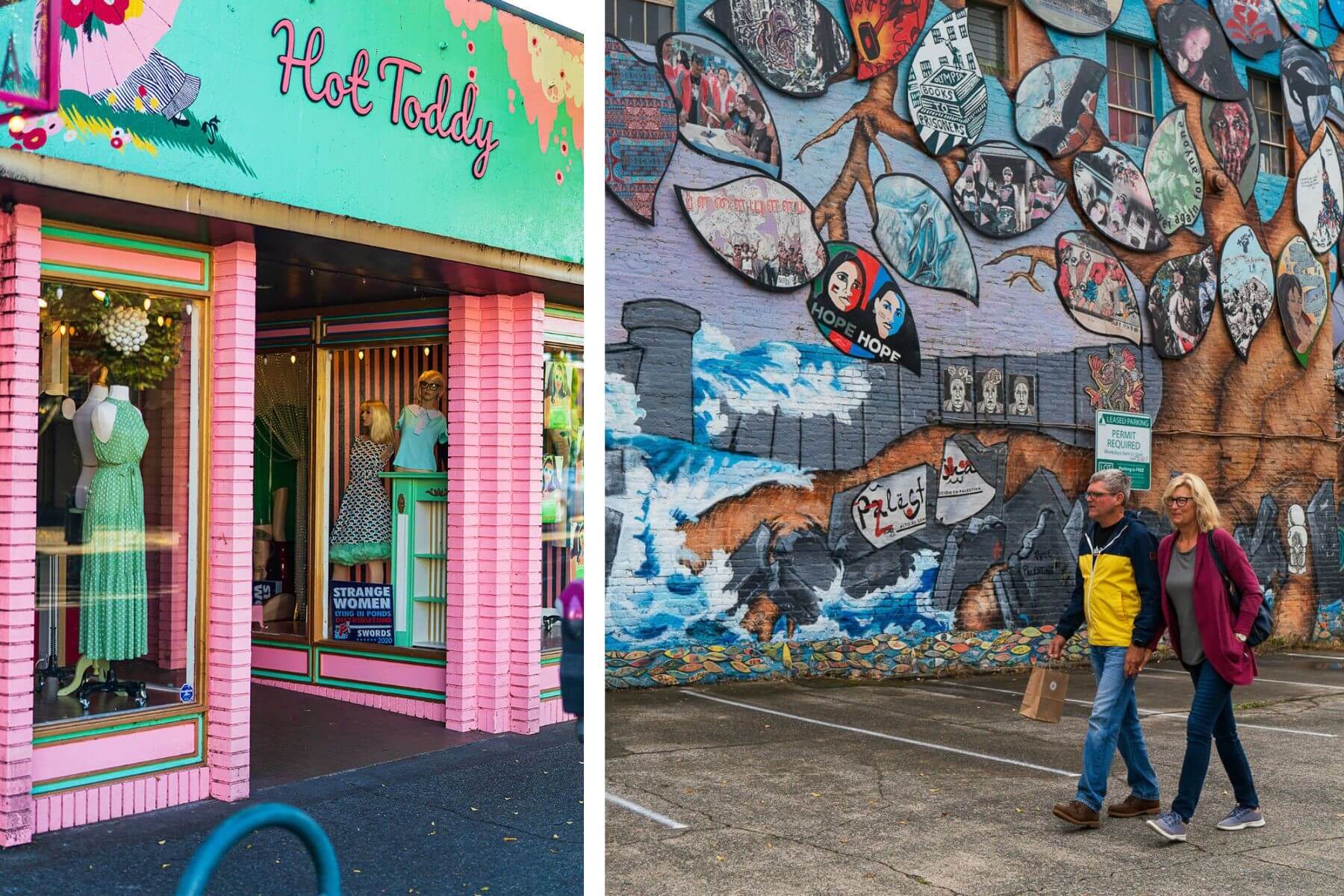 With your coffee in hand, head out on a self-guided art walk through downtown, which is home to dozens of colorful murals. The city put together a handy mural map to guide you as you snap photos and take in works by local and international artists.
During your mural walk, be sure to pop into some of downtown's eclectic shops, such as Hot Toddy for vintage-style clothing, Underhill Plants for gorgeous indoor plants and unique pottery, and browse row after row of vinyl at Rainy Day Records.
Visit the Farmers Market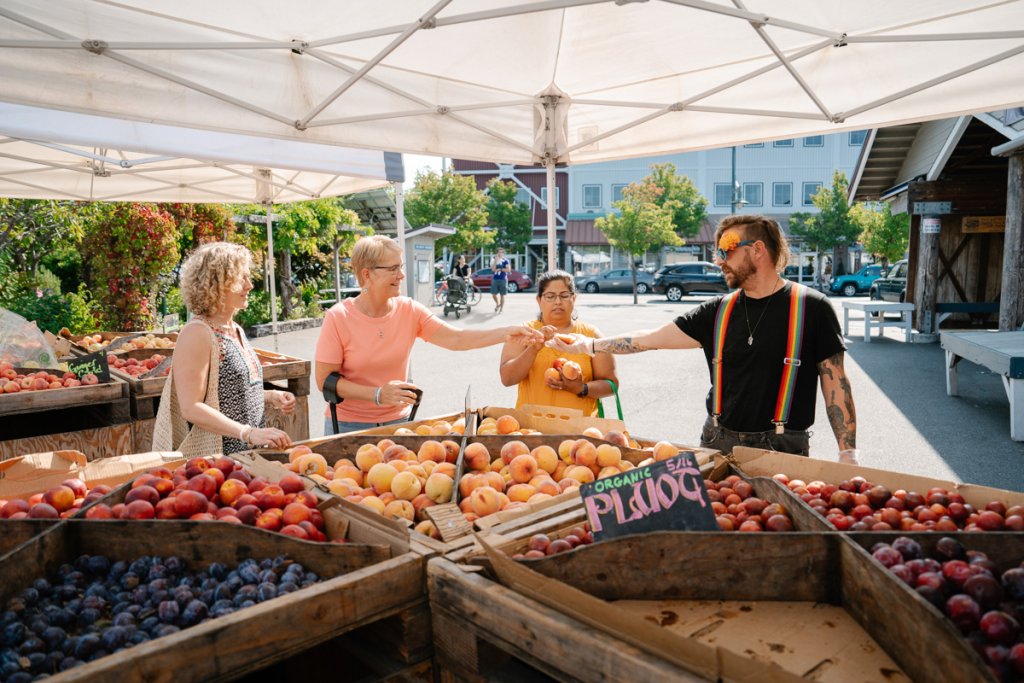 Next, make your way to the Olympia Farmers Market for lunch. Open year-round (with reduced hours during the winter season), this partially covered market boasts multiple food vendors featuring everything from paella to tacos. Browse stalls from local vendors selling everything from handmade jewelry to fresh flowers, local produce, and fragrant soaps.
Stroll Brewery Park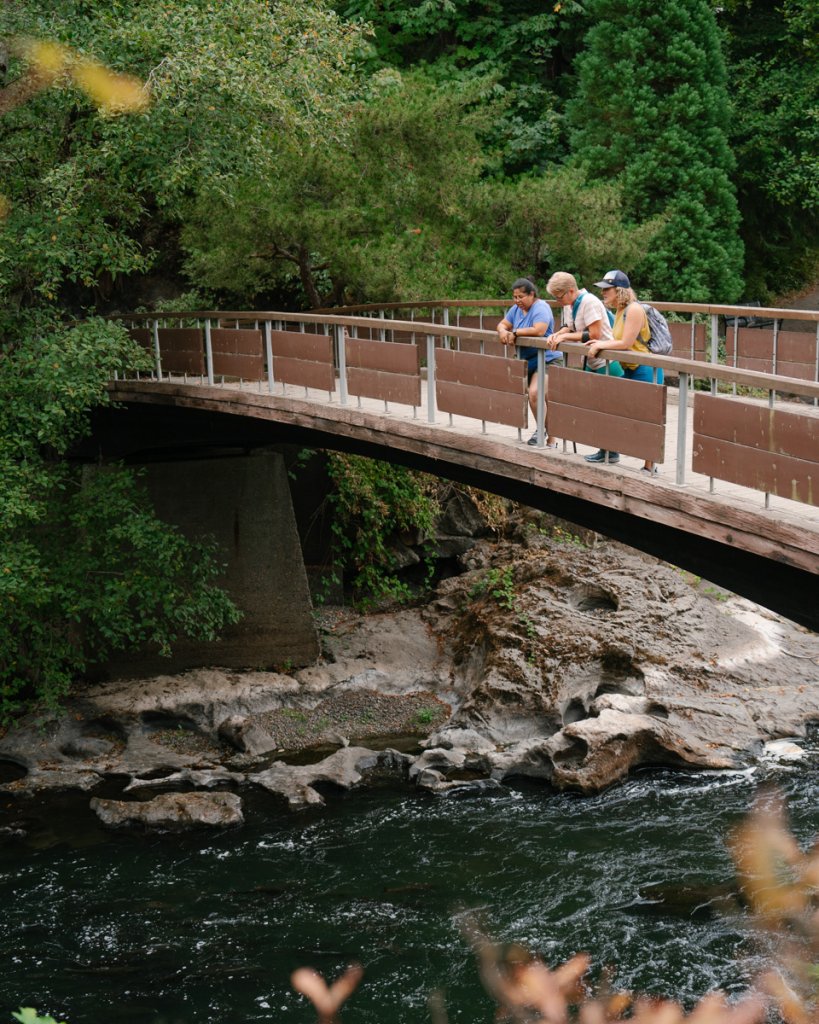 Once you've finished perusing the market, make the short drive to scenic Brewery Park at Tumwater Falls for an easy, accessible outdoor walk in a peaceful setting. If visiting mid-September to mid-October, you'll likely get an up-close view of Chinook salmon as return to spawn at the park's upper falls.
Related: Don't Miss These Waterfalls in Washington
Enjoy Dinner & Nightlife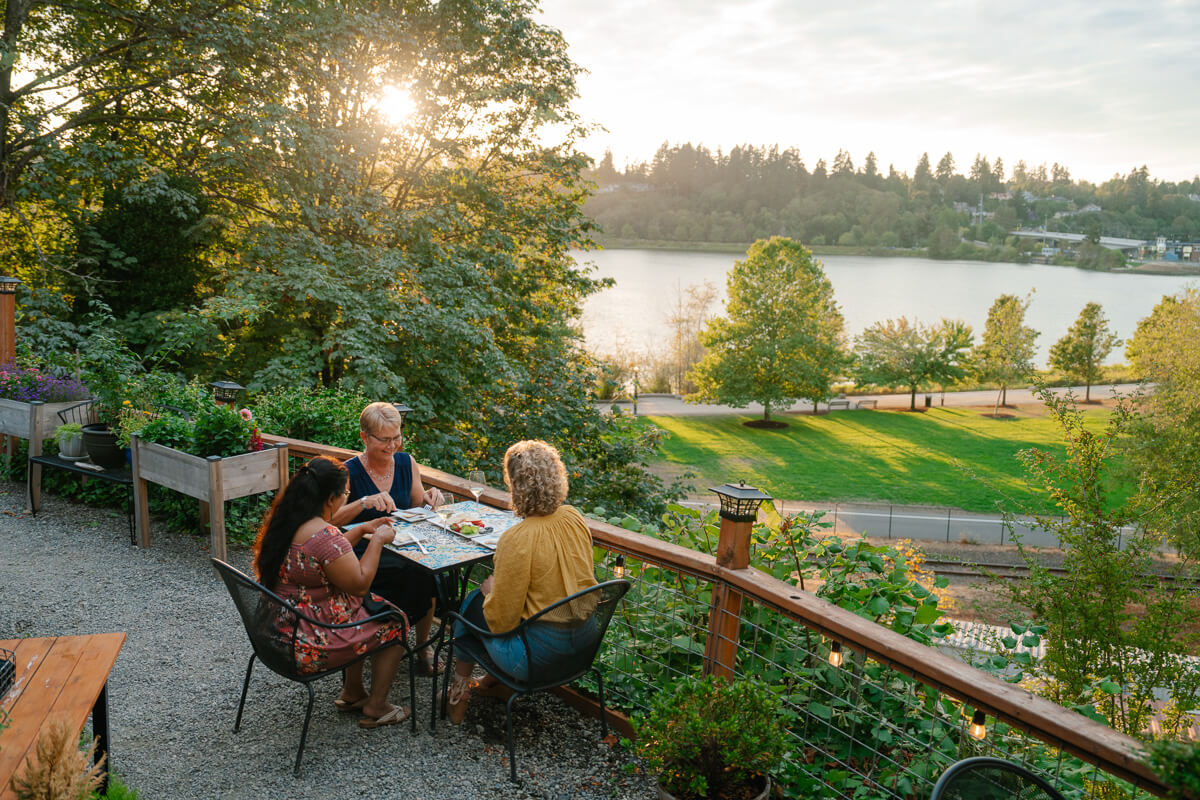 After your walk, enjoy dinner and drinks back in town at Swing Wine Bar, which is perched on a hill overlooking Capitol Lake. In the warmer months, dine on the outdoor patio for views of the lake and the distant Olympic Mountains. The restaurant pours more than 30 wines by the glass and offers a selection of more than 200 bottles.
Still not ready for the night to end? Grab a nightcap and enjoy live entertainment at local hotspot The Brotherhood Lounge, or catch an art-house flick at the historic Capitol Theater downtown.
Related: Olympia City Guide
Advertisement
Day 2
For day two of your weekend in Olympia itinerary, fuel up with breakfast at Shipwreck Café, recently voted Olympia's favorite breakfast spot. Rub elbows with the locals and be sure to ask for the Hangtown Fry.
Stroll Capitol Lake & Take a Capitol Tour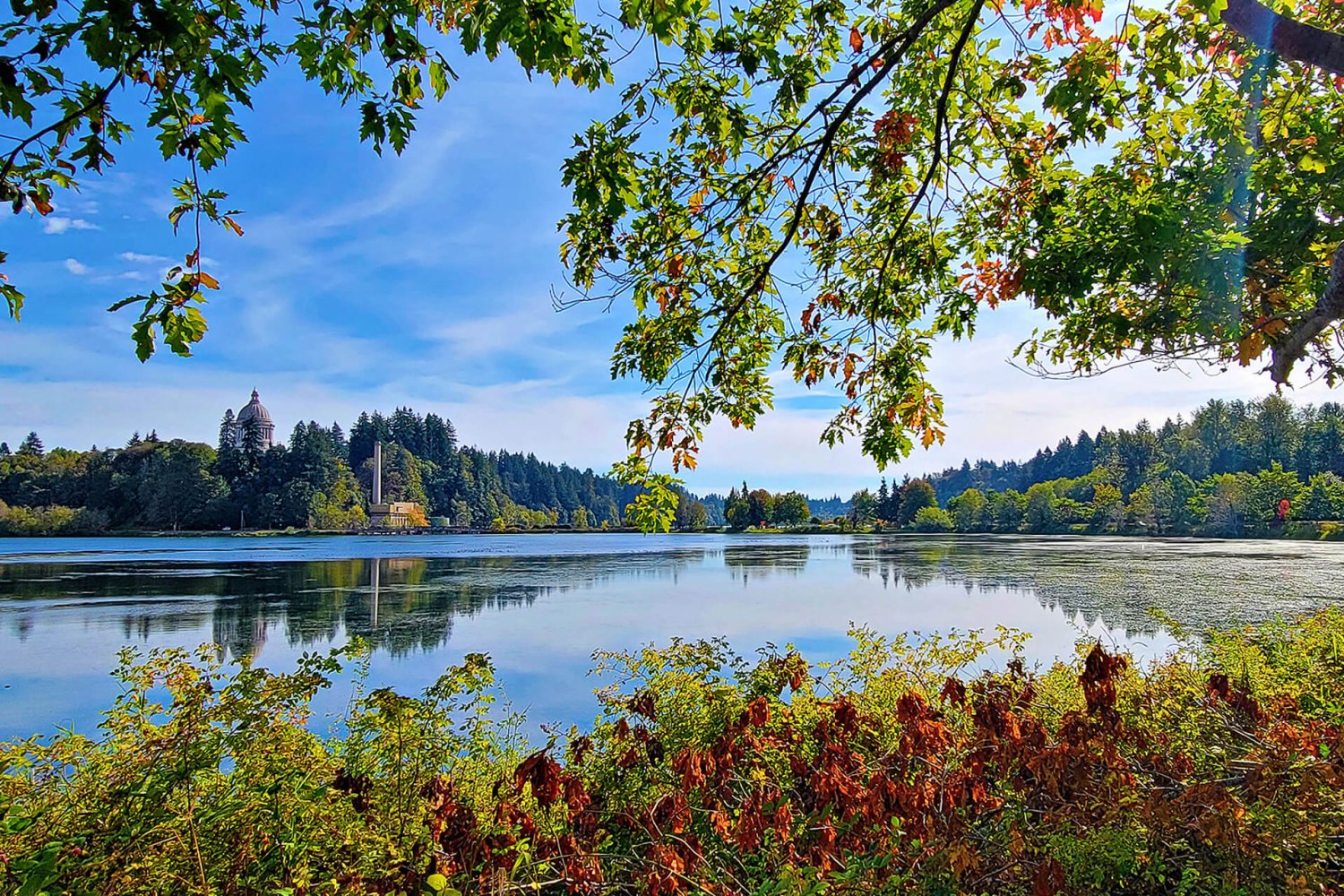 After breakfast, stretch your legs by walking the idyllic 1.7-mile loop around Capitol Lake before heading to visit to the Washington State Capitol Campus for a guided tour of the Legislative Building. Free walking tours are offered daily at specific times and usually last about 50 minutes. The building was completed in 1928 and holds the title of the tallest freestanding masonry dome in North America.
For lunch, stop in at Nicole's Bar, which features pub food and an extensive beer and wine list, or explore global cuisine at Nou Thai Street Food or Rush in Dumplings.
Visit a Museum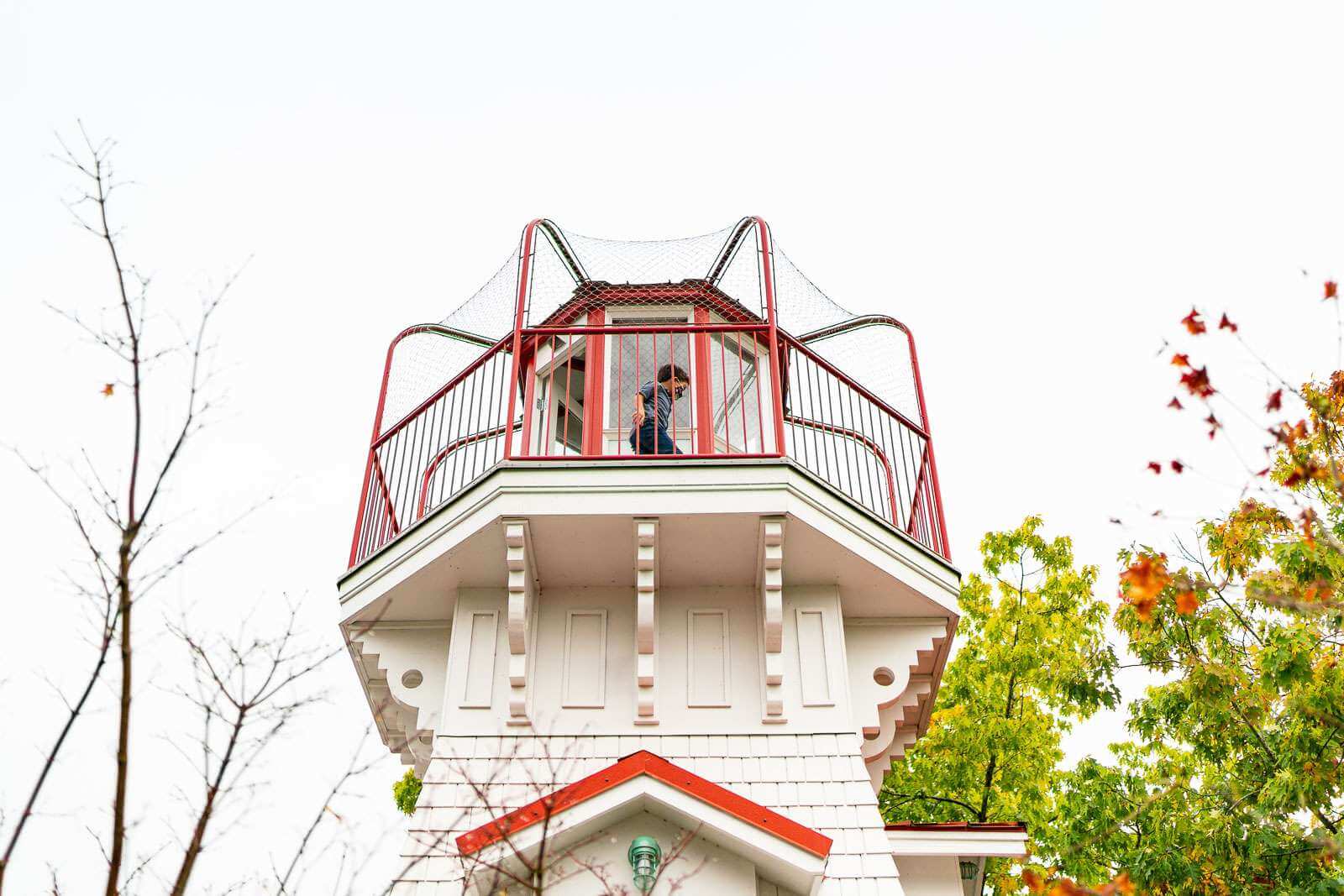 Next, check out some of the area's museums. Aviation geeks and history buffs will appreciate a visit to the Olympic Flight Museum in nearby Tumwater, while families can enjoy time exploring the Hands On Children's Museum in downtown. The museum boasts 28,000 square feet of indoor space and is home to eight themed galleries, hands-on exhibits, and a half-acre Outdoor Discovery Center.
Explore the creatures that live at the intersection of freshwater and saltwater at the Puget Sound Estuarium. Great for nature lovers and families, you can view sea anemones and sea stars in their tanks and interact with Puget Sound specimens and shells in a hands-on exhibit.
Related: Explore Washington's Kid-Friendly Museums
Check out Percival Landing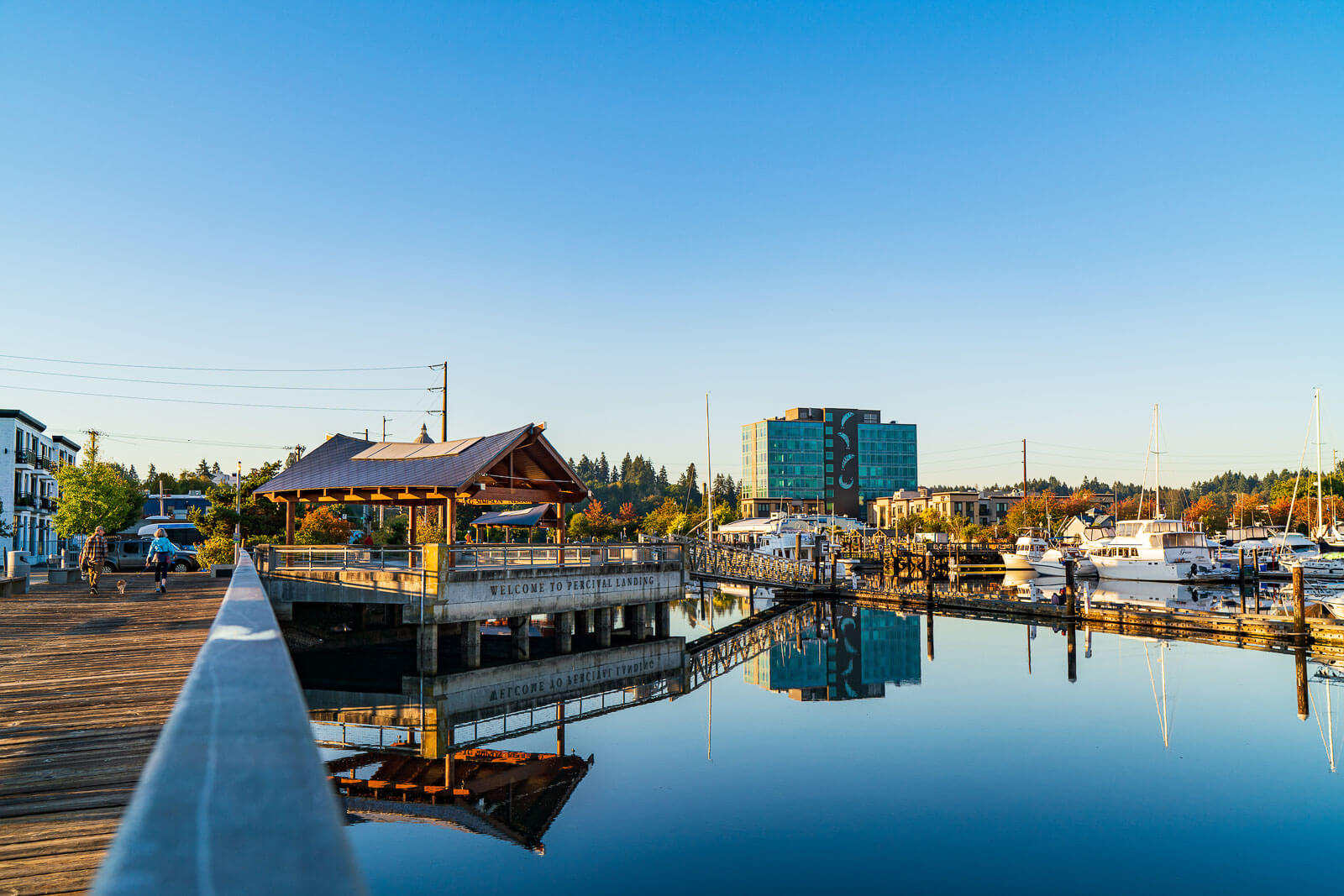 End your last full day at Percival Landing with a stroll along the .9-mile boardwalk before heading to dinner at the casual fine-dining spot, Chicory. Enjoy Pacific Northwest ingredients from local growers influenced by the food traditions and techniques of the American South. This is seasonal eating at its best.
Day 3: Depart
Depart Olympia. If you're heading north, consider making a stop at the Billy Frank Jr. Nisqually National Wildlife Refuge. Located about 15 minutes from Olympia off Interstate 5, this refuge supports a variety of habitats and is popular with birders thanks to the more than 275 migratory bird species that use the area. Walk the mile-long Nisqually Estuary Boardwalk that extends over the estuary for your chance to spot some of these species for yourself.
Advertisement
Where to Stay
With so much to see and do in Olympia, you're going to want to spend the night in town. Here are just a couple options.
DoubleTree by Hilton Olympia
The DoubleTree is conveniently located downtown across from the Percival Landing waterfront and within five blocks of the Olympia Farmers Market and other attractions. Enjoy an indoor pool and on-site dining at this property in the Hilton portfolio.
The Marie Bed & Breakfast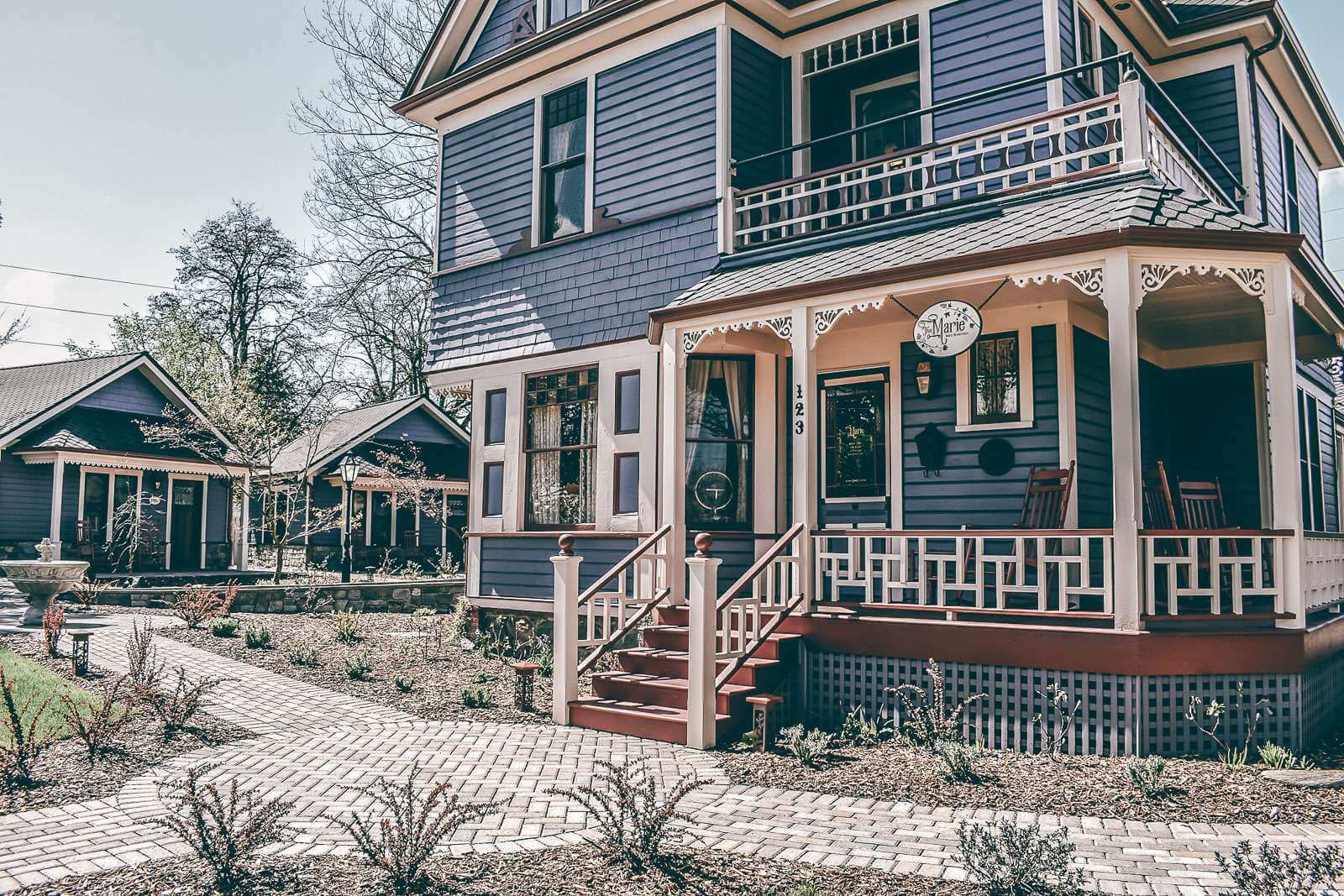 Built in 1892, this Victorian-themed hideaway in West Olympia features two guest suites and two cottages. Guests can enjoy cozy common areas and meals focused on locally sourced, seasonal ingredients.
The Olympia Hotel at Capitol Lake
A member of the IHG hotel group, Olympia Hotel at Capitol Lake is a pet friendly option that offers lake views while still being close to many attractions, such as Tumwater Park.