By Aleenah Ansari
If you really want to understand a city and its history, start by looking at its art. Thanks to their public nature, murals in Washington State are always available to explore. Whether they're temporary or permanent, these murals can teach you something about the rich history and culture of the cities where you'll find them. Expect to see themes of nature, community, and nods to the quirkiness of the Pacific Northwest.
If you're ready to discover street art and murals in Washington State, here are nine cities to add to your list.
Where to Find Murals in Washington State
Seattle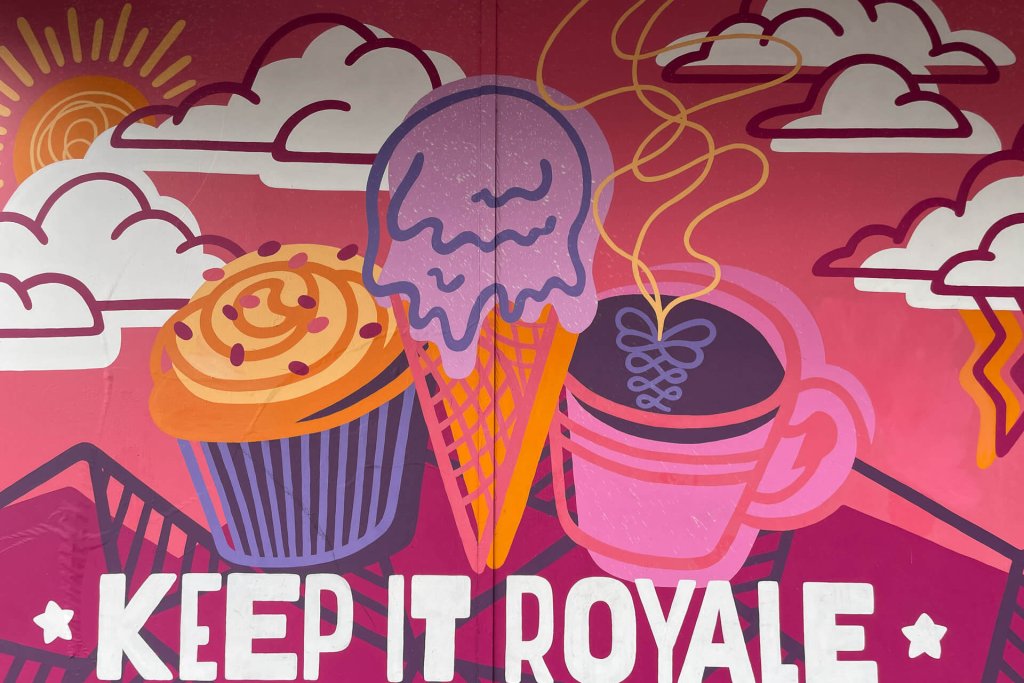 Seattle has no shortage of street artists whose work can be found on telephone boxes, scaling the sides of buildings, and even in the lobbies or windows of businesses. Some prolific muralists include Ryan Henry Ward, who has painted over 180 murals in the Ballard neighborhood of Seattle and beyond. In his work, you'll usually find characters like Sasquatches, rabbits, and other forest-dwelling creatures. Artist Sarah Robbins also draws inspiration from nature in the form of bright florals as well as bold typography, and many of her murals are in downtown buildings and throughout businesses like Cupcake Royale in West Seattle and Waxology in South Lake Union. You can also find large-scale murals by Stevie Shao throughout Capitol Hill and the International District. Her work draws inspiration from her Chinese heritage with a nod to community and nature.
Related: 20+ Ways to Explore Metro Puget Sound and Seattle
Port Angeles
Whether you're exploring by foot or bike, there are over a dozen murals to find in Port Angeles on the Olympic Peninsula. Many of these murals highlight Indigenous and maritime culture, from Olympic National Park to the U.S. Navy's Pacific Fleet that sat in the Port Angeles Harbor. Head out on the Port Angeles Mural Trail, which features 12 outdoor murals, or go deeper by booking the Port Angeles Underground Heritage Tour to discover murals and explore the tunnels that run under the city. The mural trail includes the Ennis Creek mural, which was created by Cory Ench and depicts the early days of the Port Angeles waterfront and its Indigenous inhabitants, and a 30-foot-wide mural that shows the origin of the name for the Elwha Klallam people — the "Strong People" or Nəxʷsƛ̕áy̕əm. The mural was outlined by artist Toma Villa and filled in by local children.
Related: Explore Things to Do in Port Angeles
Toppenish
This town in the Yakima Valley is one of the best places to see a high concentration of murals in Washington. Now numbering 75+ murals, these artworks have been a cornerstone in Toppenish since 1989 when a wall-sized mural was painted in one day as part of the aptly named Mural-In-A Day event. It took 15 artists to finish this 40-foot painting, and you can still visit it to this day.
The town's hand-painted murals are required to be historically accurate and depict the area. Wander the streets to artworks showing everything from Indigenous peoples performing traditional dances to rodeos, wagons, and important historical figures like Ruth Parton Webster, who rose in relay races across the country and was inducted into the Cowgirl Hall of Fame, and Maud Bolin, one of the first female pilots. Due to the town's size, you can easily explore these murals on foot; just grab a mural map outside of the Toppenish Visitor's Center or download one before your visit.
Tacoma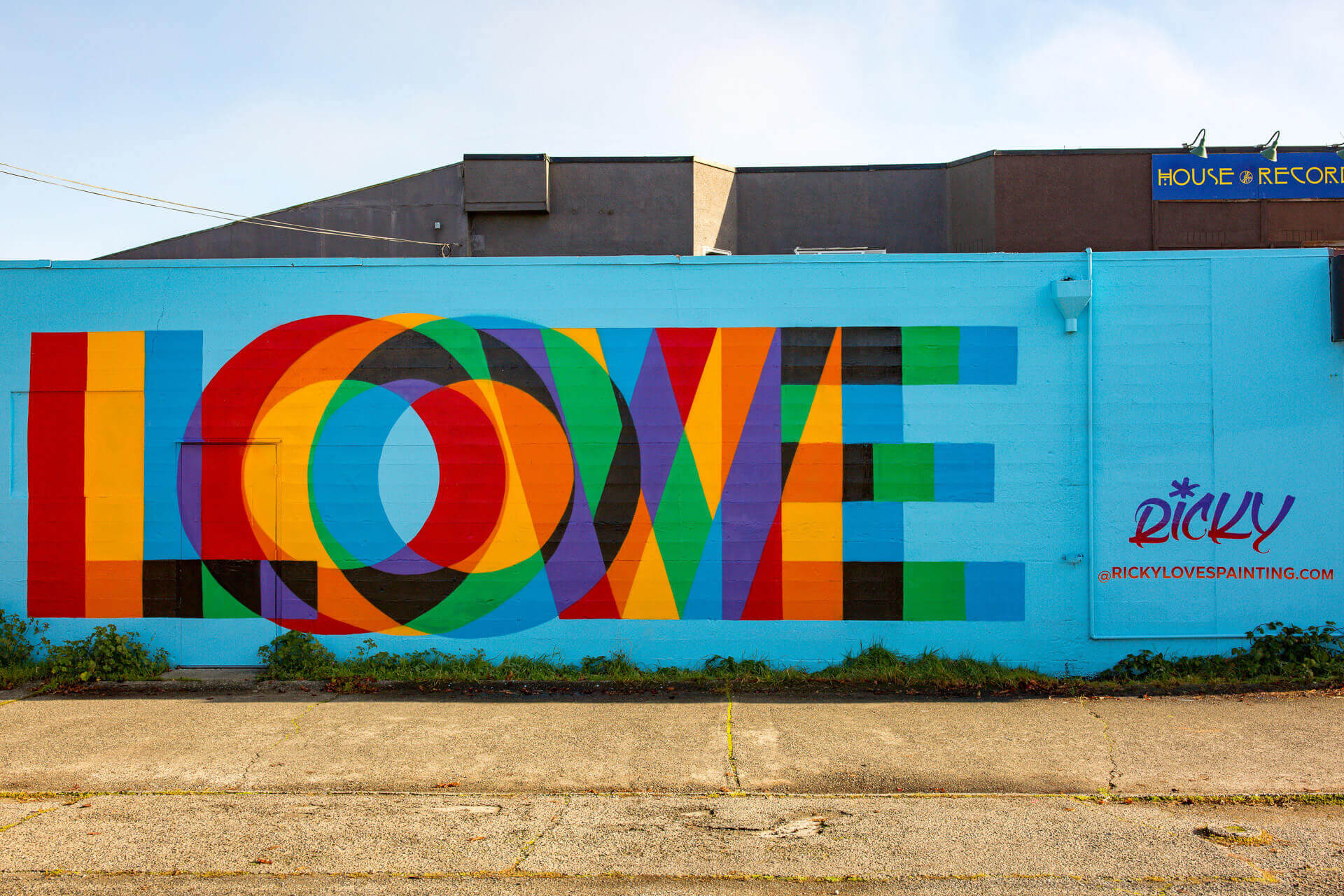 Head south of Seattle to discover more of Washington's mural scene. The Tacoma Murals Project is dedicated to highlighting the city's beauty through urban art and window installations, and the project has created more than 25 murals across the city. To get started, check out the virtual walking tour that's part of Downtown On the Go's Walk Tacoma series, which walks through prominent and hidden murals alike.
You'll probably see boldly lettered murals by Tacoma-based creative @RickyLovesPainting, who created the murals proclaiming "Love" and "Tacoma is Home." The latter mural was painted in the McKinley Hill neighborhood with the help of 50+ volunteers during a community paint day. You can also visit a number of murals and vibrant buildings in Opera Alley, where you'll find an art wall with an old-school typewriter outside the Press Room event space.
Bellingham
Whether it's hiking, kayaking, or sailing, Bellingham is known for its outdoor recreation, but that's not all this city in Northwest Washington has to offer. Bellingham boasts an abundance of art, whether it's in world-class museums and galleries to murals that highlight local and visiting artists.
One prolific muralist to check out is Bellingham-based artist Gretchen Leggitt, whose work is inspired by the landscape of waterways and mountains like Mount Baker and the North Cascades. Artists such as Jason LaClair (Nooksack and Lummi) and Shawn Cass, who also goes by "Ruckas" and "PKLZ," have turned some of Bellingham's alleys, storefronts, and streets into their canvases. Created by artists Bobbie Torres and Ivan Collin, the Rocket Canvas Project mural is a new addition to Downtown Bellingham's Arts District, and it's designed to capture the ever-changing, connected community while paying homage to the past.
If you're in Bellingham during late August 2023, you're in for a treat. The Noisy Waters Mural Festival offers live painting, spray paint workshops, and art activations along the waterfront.
Spokane
In Spokane, Washington's second-largest city, many murals are rooted in local traditions, such as the outdoor basketball court murals that commemorate the city's deep love of the sport. Many of these murals are spearheaded by Spokane Arts, which strives to support local artists and revitalize high-traffic areas to create a sense of community. You'll often find murals that highlight nature or animals, such as those by artists Cane and Todd Benson or Melissa Cole, who focuses on Pacific Northwest ecosystems. Some artworks are a bit more whimsical, like artists Susan Webber and Shelby Allison's creations, which include a 160-foot-long representation of Mother Nature on Stevens Street and a sea goddess at Zona Blanca.
Vancouver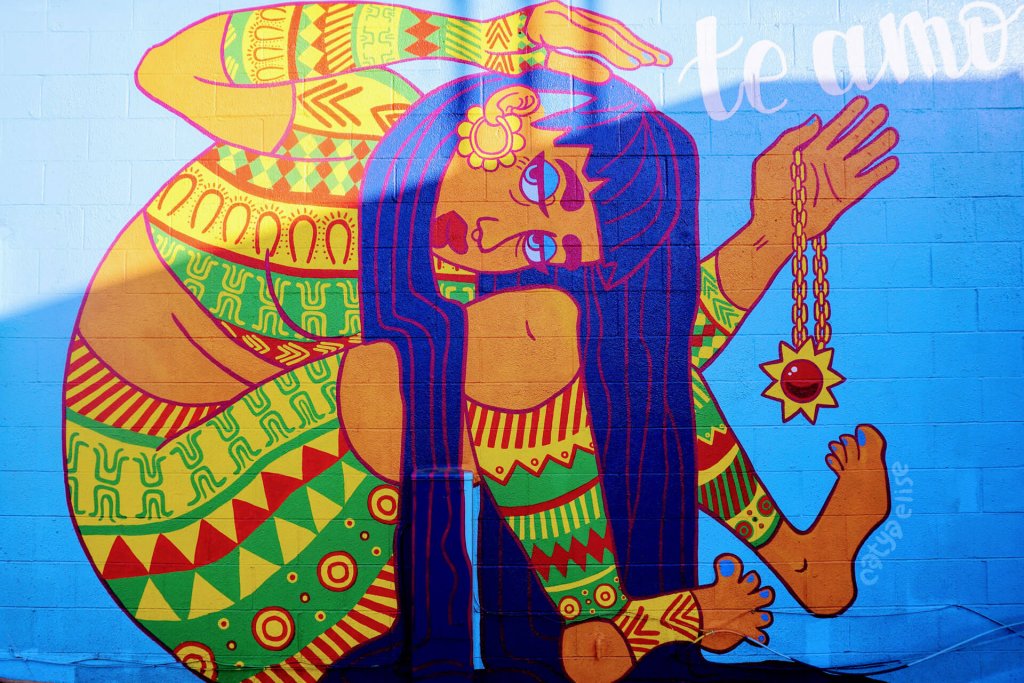 When looking for murals in Washington State, Vancouver Washington boasts a high concentration. The Clark County Mural Society has been transforming public spaces for almost 20 years, and these efforts have led to the creation of more than 40 murals. Many of these artworks depict local attractions, while others speak to the history of the city like the "Lucky to be Living in Vancouver" mural, which has homages to The Columbian newspaper, Kiggins Theatre, and more. The Fourth Plain International District is gaining new murals from artists like Travis London, Michael Feliz, and Christian Barrios that reflect the diverse cultural heritage of its residents.
One notable event is the Great River Arts Festival in early September, which brings together local and international artists to create murals that reflect the city's vibrant culture and history. In 2022, the event led to the creation of 15 murals.
Olympia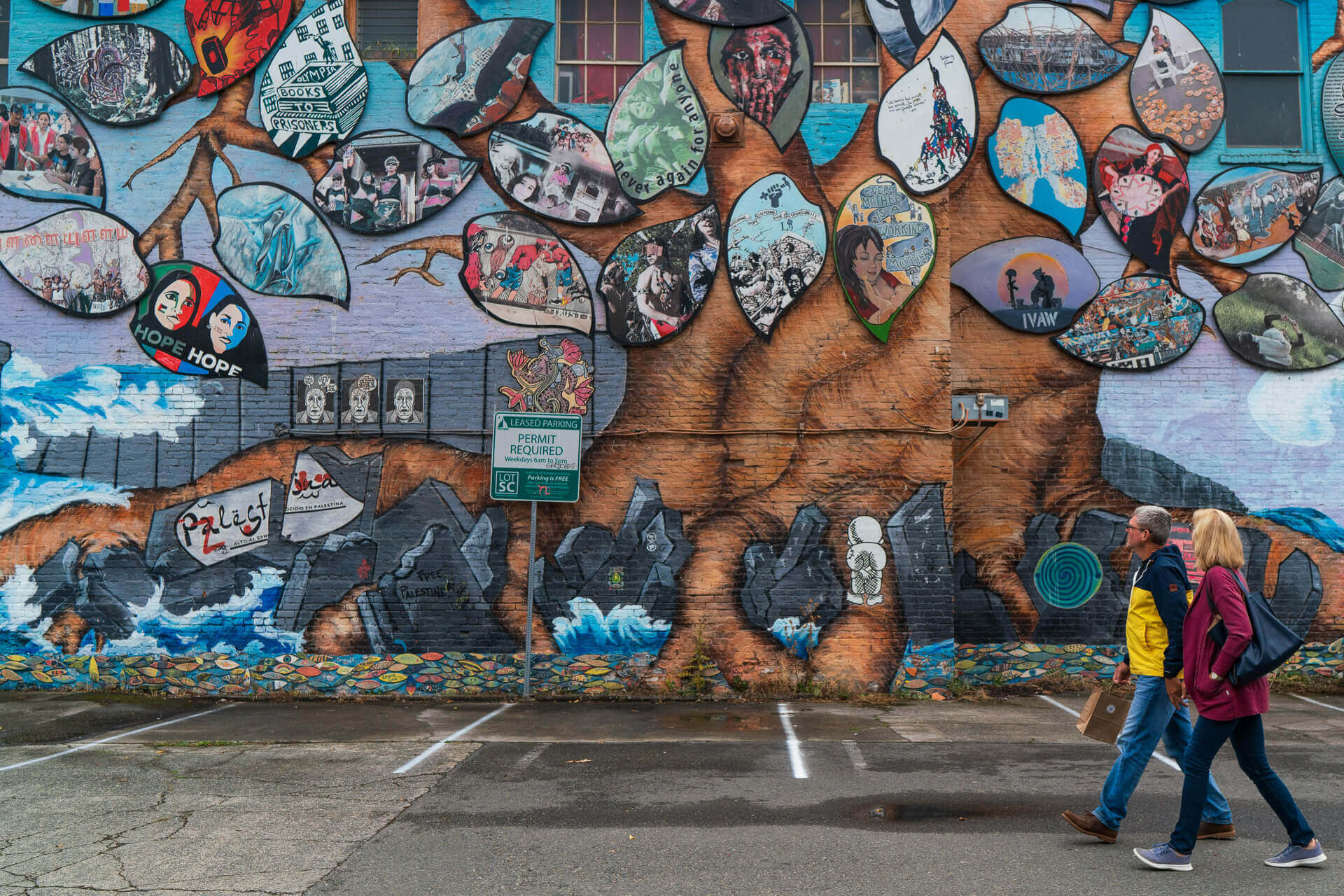 Washington State's capital, Olympia is the perfect place to explore murals in Washington. Visitors to this city will find murals and art on every corner, from the sides of buildings to traffic boxes. Take a self-guided mural tour beginning at the New Traditions Fair Trade gallery building. Along the way, you'll visit the rainbow windows mural at the Franklin and 4th Ave intersection, the "You Are Here" mural featuring a Cascadian Flag and Sasquatch on the side of Cascadia Grill, and more. From April to October, you can also visit the Olympia Farmers Market, which has more than 100 vendors selling local artwork, fresh produce, and more.
See Also: How to Spend the Perfect Weekend in Olympia
Anacortes
Located along the water under two hours north of Seattle, Anacortes is known for its nature but is equally rich in art and murals. Over 30 years, late local artist Bill Mitchell created more than 150 murals throughout Anacortes and Guemes Island. Many of these murals come to life as lifesize cutouts of famous residents, such as Mithell's grandfather "Wild Bill," or scenes that offer a glimpse of the past, like the Skagit Saloon as it appeared in 1891. Stop by the Anacortes Visitor Information Center to grab a mural map or view a digital map via the Bill Mitchell Mural Project.
Walla Walla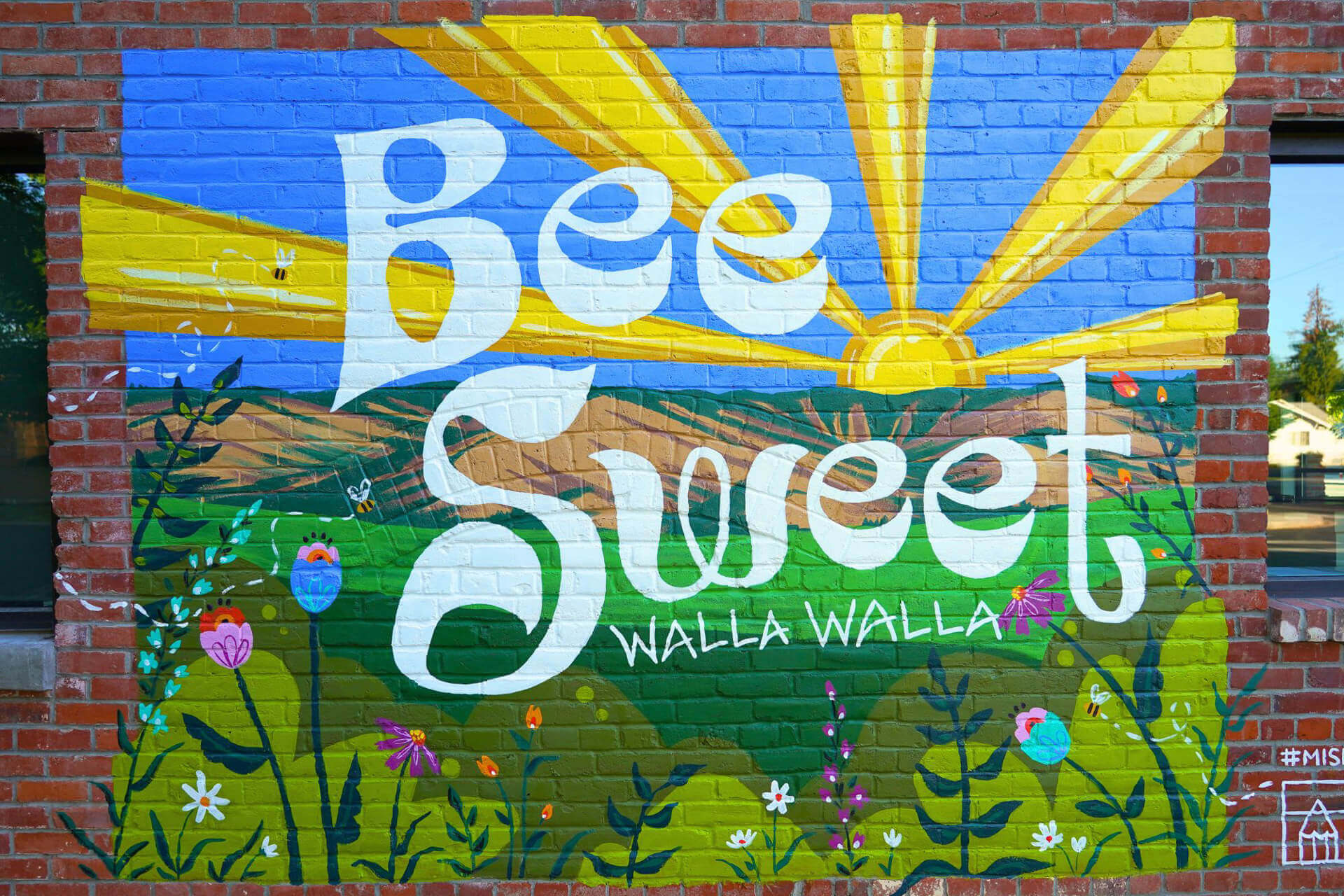 Located in Southeast Washington, Walla Walla is home to more than 120 wineries, a product of the area's fertile agriculture, but there's also a historic downtown full of public art that has won the city its title as one of "100 Best Small Art Towns in America." One mural to add to your list is the Bee Sweet mural by artist Chloe Congleton at the Misbehaven Spa & Salon. There's also the Paper Crane Wall created by Whitman College graduate Ahmara Lehman, and the Festival de Cultura Viva Mural created by local artist Diego Perez to highlight the diversity of Hispanic arts and culture in the Walla Walla Valley.
See Also: Discover Washington's Wine Country region
About the Author
Aleenah Ansari is a Seattle-based writer covering travel, entrepreneurship, mental health and wellness, and representation in media for Insider, The Seattle Times, Byrdie, and more. You can usually find her searching for murals in Seattle and beyond, reading a book by a BIPOC author, and planning her next trip to New York. Learn more at aleenahansari.com.
Featured Image: Sarah Anne Risk Courtesy of Walla Walla General Store