With lakes, bike trails, hikes, and more, Seattle and the surrounding Metro Puget Sound Region have you covered for outdoor adventure. Extending along Puget Sound, this region is home to the state's urban core, including the cities of Seattle, Tacoma, Bellevue, and Everett. Whether you're an aviation enthusiast, a history buff, or are traveling with kids, there's so much to do in this exciting part of Washington State.
Things to do in Seattle and around the Metro Puget Sound
Here are just a few ways you can enjoy your time in Seattle and beyond.
For Culture & History
LeMay – America's Car Museum, Tacoma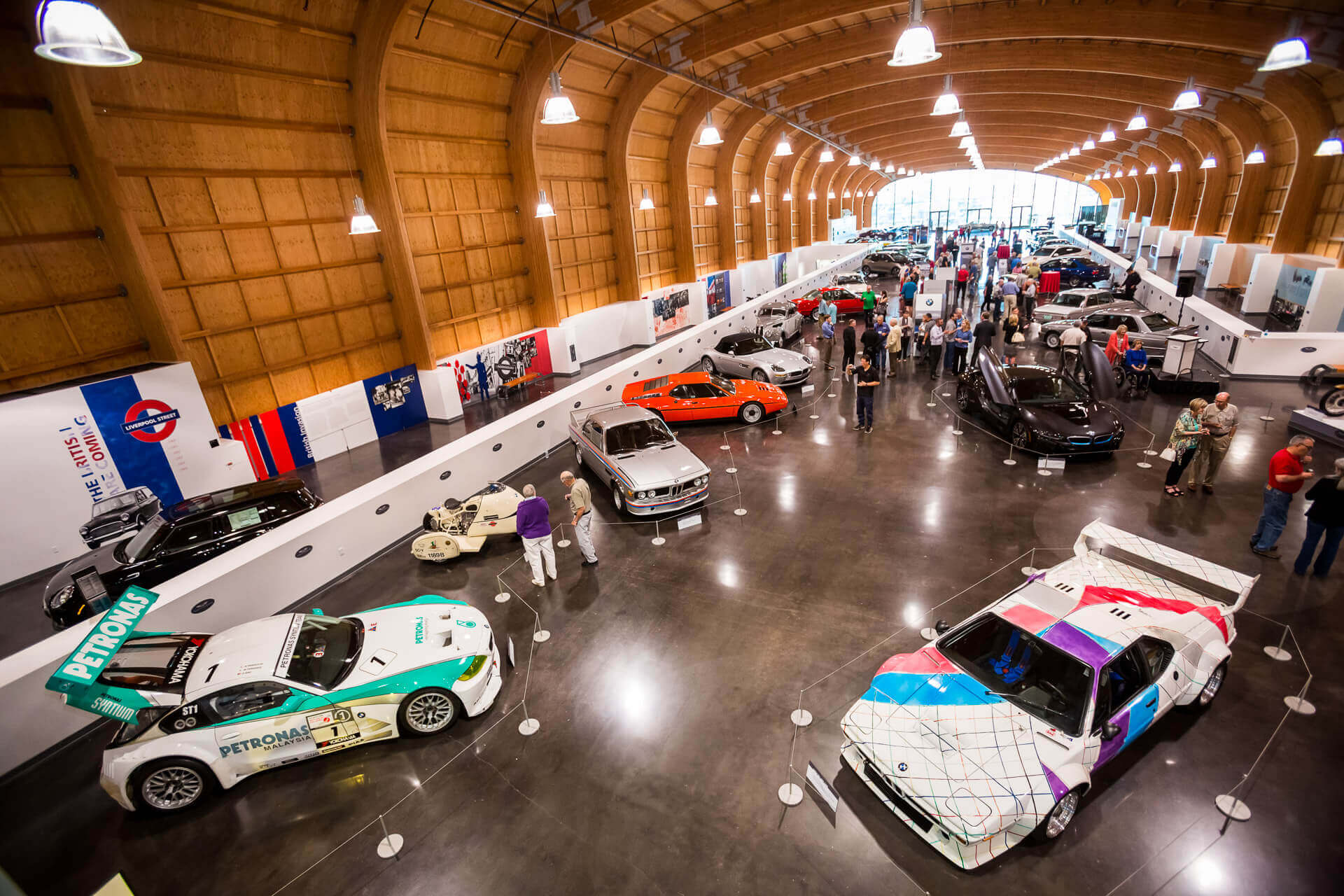 Car enthusiasts will love exploring this stunning 165,000-square-foot facility. Marvel at automotive artifacts and automobiles spanning more than 100 years. In addition to 12 rotating exhibits, the museum features a hands-on Learning Lab as well as a Speed Zone where visitors can test their driving skills on CXC racing simulators.
Flying Heritage and Combat Armor Museum, Everett
Head north of Seattle to Everett's Paine Field to explore the recently reopened Flying Heritage and Combat Armor Museum. Explore meticulously preserved combat armor vehicles and planes from around the globe. The museum specializes in war artifacts from WWII and includes interactive exhibits. While at Paine Field, aviation enthusiasts can also visit the Boeing Future of Flight, which boasts interactive exhibits and more than 150 current and future Boeing products and services.
Climate Pledge Arena, Seattle
Enjoy a game or concert at this expansive facility or take a behind-the-scenes tour to see areas usually closed to the public. You'll discover the arena's rich history, from the 1962 World's Fair to the $1.15 billion redevelopment that made the arena a sustainability icon.
Museum of Glass, Tacoma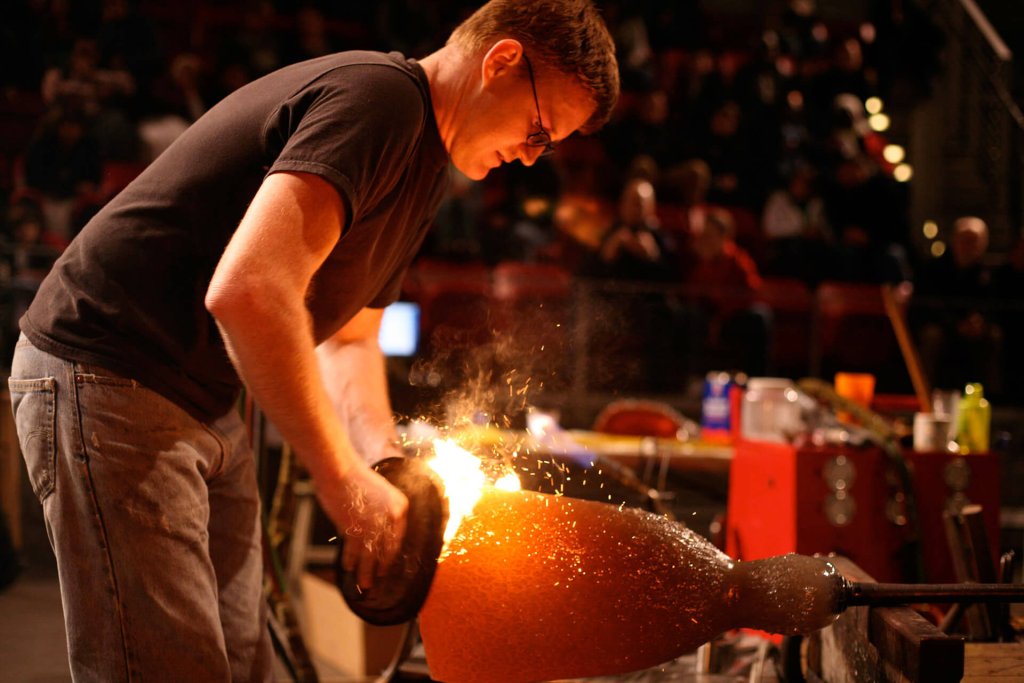 Located in Tacoma, the Museum of Glass boasts the West Coast's largest and most active museum glass studio as well as stunning artworks from local and national artists. Don't miss the 500-foot-long pedestrian bridge packed with thousands of Dale Chihuly's glass masterpieces, which become an illuminated display at night.
Advertisement
Wing Luke Museum of the Asian Pacific American Experience, Seattle
This Smithsonian affiliate museum in Seattle's International District shares the history, cultures, and art of Asian Americans, Native Hawaiians, and Pacific Islanders. Explore three floors of galleries and community-driven programs and exhibitions.
MoPOP (the Museum of Pop Culture), Seattle
From the iconic instruments in the Guitar Gallery to the extraterrestrial exploration in the Infinite Worlds of Science Fiction, you'll find fun for all ages at MoPOP. Don't miss the Sound Lab, where you can embrace your inner musician and create your own tunes.
Museum of Flight, Seattle Southside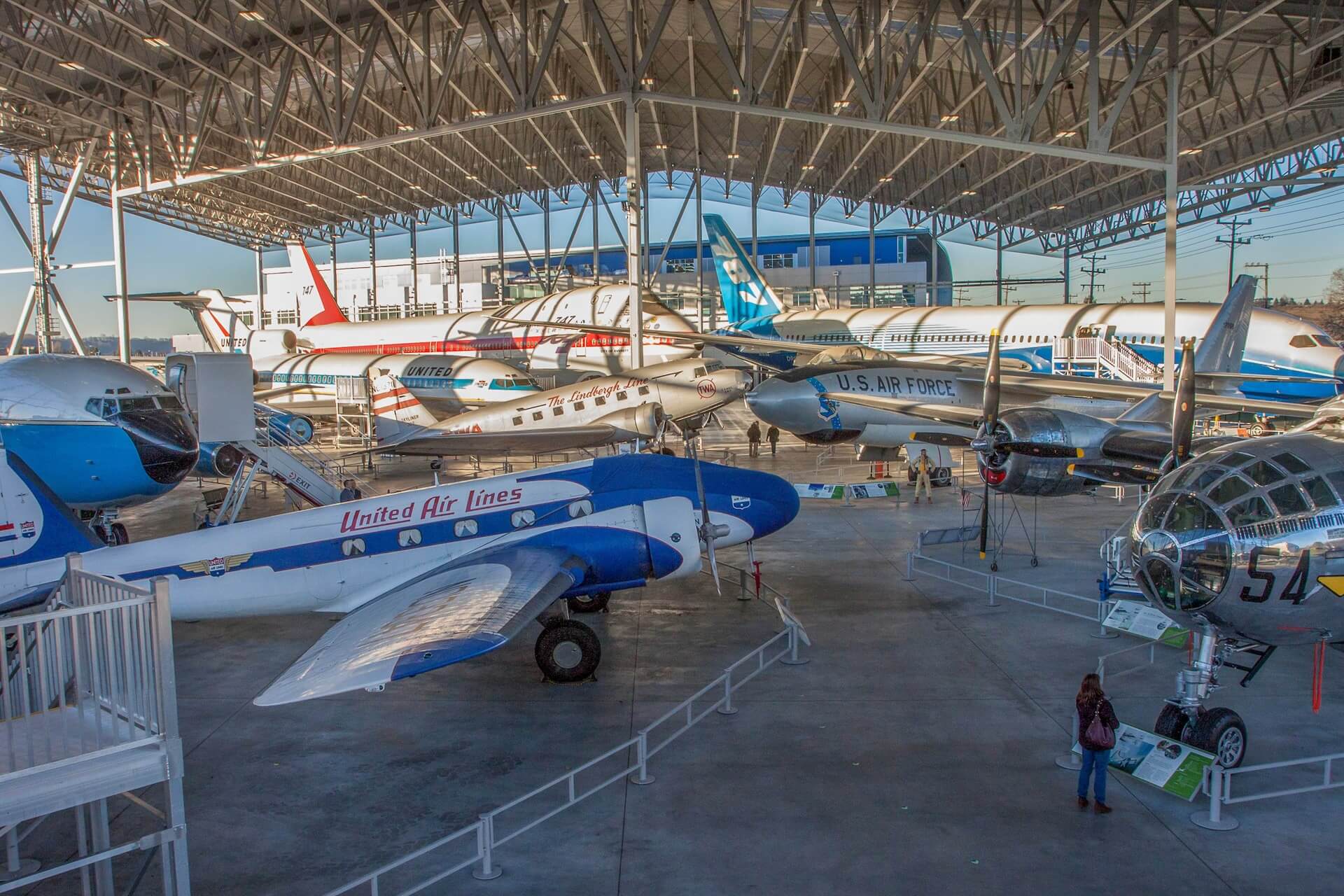 The Museum of Flight in south Seattle bills itself as the largest independent, nonprofit air and space museum in the world. Aviation geeks of all ages will love exploring more than 175 aircraft and spacecraft, rare photographs, and dozens of exhibits. Find more things to do in Seattle Southside.
Pike Place Market, Seattle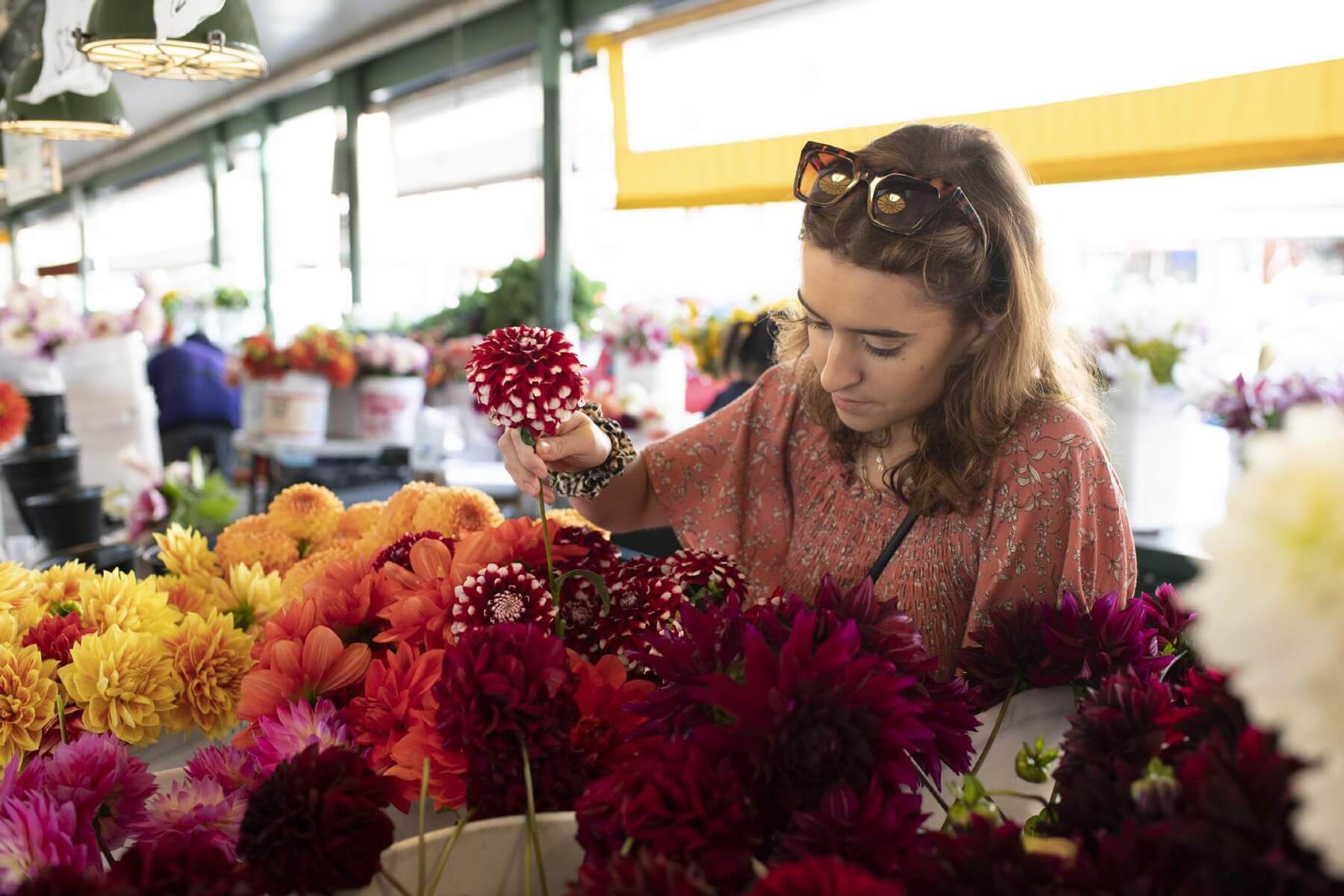 Seattle's famous public market opened in 1907 and is perched above Elliott Bay. Wander the stalls to gather a bouquet of fresh-cut dahlias, discover handmade artisan wares, leave your sticky mark on the gum wall in Post Alley, watch overall-clad fishmongers toss fish, and drop a coin in the rotund belly of 550-pound bronze piggy bank Rachel the Pig.
Hibulb Cultural Center, Tulalip
Located on a 50-acre natural history preserve, this cultural center seeks to protect, interpret, collect, and enhance the history and traditional cultural values of the Tulalip Tribes. The center features a main exhibit space, a longhouse, a gift shop, and more.
For Outdoor Adventure
Explore Discovery Park, Seattle
The city's largest urban park is home to 534 acres of beaches, cliffs, meadows, streams, and forests. You'll find nearly 12 miles of trails to enjoy, including the popular 4.4-mile Discovery Park and Lighthouse Loop Trail. The park sits on the ancestral lands of the Duwamish and other Coast Salish peoples, and visitors can learn about the area's tribes with a visit to the Daybreak Star Indian Cultural Center.
Bike the Burke-Gilman Trail, Seattle
The Burke-Gilman Trail is an expansive trail that runs about 20 from Seattle to Bothell, offering epic views along the way. Rent bikes and do as much or as little of this paved trail as you want. Be sure to stop for breaks to explore the area's many neighborhoods and parks. Enjoy quirky Fremont or soak in the Seattle skyline from Gas Works Park.
Paddle Lake Union or Lake Washington, Seattle & Bellevue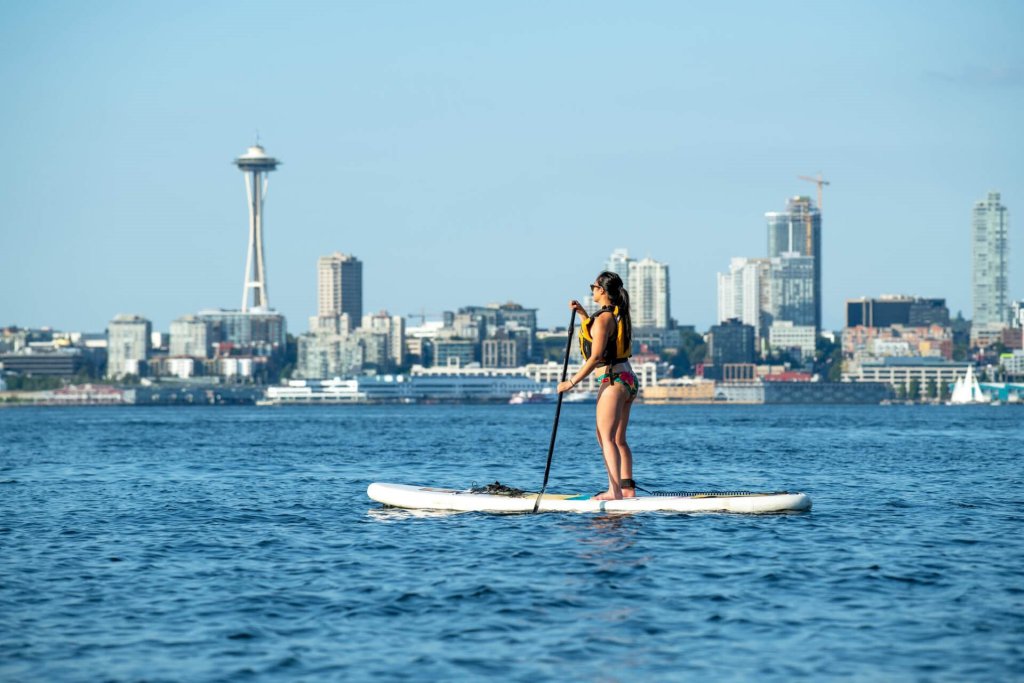 There's no shortage of opportunities to get out and enjoy the water in the Metro Puget Sound region. One of the easiest ways is to rent a stand-up paddleboard and head to Lake Union or Lake Washington for gorgeous views. You can rent paddleboards from a variety of outfitters, including REI.
Also See: Exciting Outdoor Adventures in Washington
Head to Mount Rainier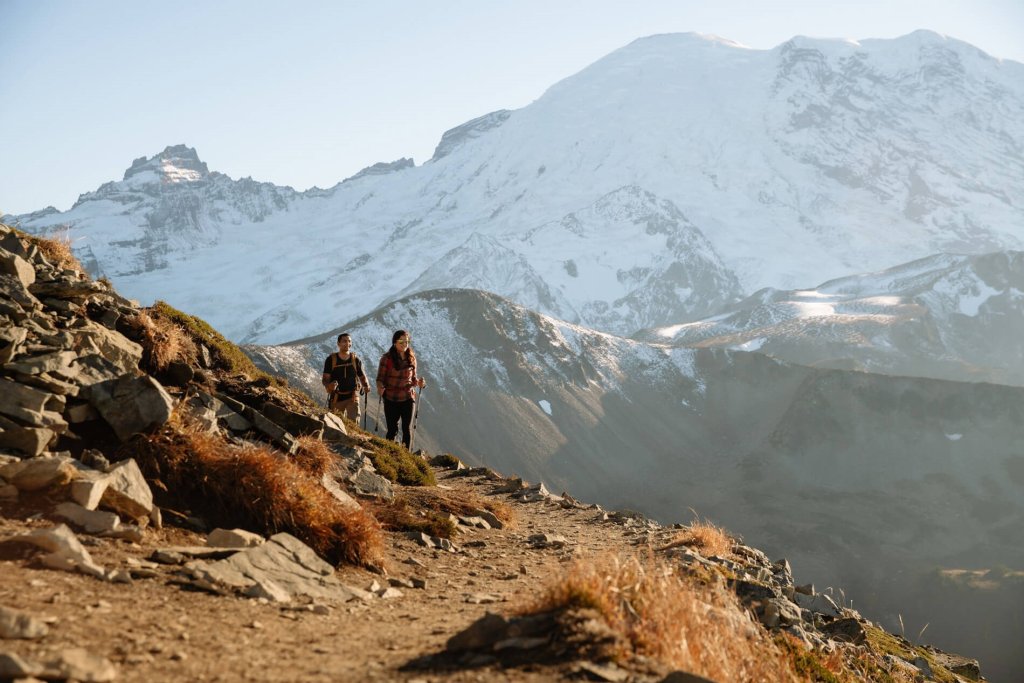 Mount Rainier is a Washington icon, and for good reason. The mountain and surrounding areas provide scenic vistas and year-round adventures for all ages, from hiking to snowboarding. There are five developed areas to explore: Longmire, Paradise, Sunrise, Ohanapecosh, and Carbon River and Mowich. Summer is one of the most popular times to visit for wildflowers, waterfalls, ranger talks, and more, so aim to visit during the week and arrive early as parking can be limited. Discover summer activities.
Visit Snoqualmie Falls, Snoqualmie
An appearance on "Twin Peaks" earned this Snoqualmie natural wonder international fame, but the sight of water plunging 268 feet over rocky cliffs is what draws visitors every year. A viewing platform is easily accessible from nearby Salish Lodge & Spa, providing a birds-eye view of the thundering falls. From Snoqualmie, you can head to the Snoqualmie Pass area for excellent hiking.
Also See: Discover 10+ Gorgeous Waterfalls in Washington
Advertisement
For a Great View
Smith Tower, Seattle
The oldest skyscraper in Seattle—it was built in 1914—is a neoclassical building in historic Pioneer Square. Ride to the 35th floor in an old-timey, copper-and-brass elevator, then step out to admire the views from the outdoor observation deck.
Space Needle, Seattle
Take a scenic ride in a window-clad elevator to the Space Needle's open-air observation deck perched 520 feet above the city streets. Visitors can enjoy a drink with a view at the revolving Loupe Lounge. The Space Needle is conveniently located next to the stunning Chihuly Garden and Glass and other excellent Seattle attractions.
Ruston Way Waterfront, Tacoma
Minutes from Tacoma's Old Town neighborhood, this coastal road offers 2 miles of paved walking paths along the water between downtown and Point Defiance. Take in views of Mount Rainier to the west, the Olympic Mountains to the east, and glittering Commencement Bay. You'll find restaurants along the way, as well as entertainment in up-and-coming Point Ruston.
Kerry Park, Seattle
Find picture-perfect views at this hillside park in Seattle's Queen Anne neighborhood. Its 1.26-acre swath of grass offers a dreamy vista of the city skyline, Elliott Bay and—on clear days—iconic Mount Rainier.
Ferry to Bainbridge Island
Drive or walk aboard a Washington State Ferry from Seattle to explore nearby Bainbridge Island. Washington is home to the largest ferry system in the United States, connecting Seattle and other Metro Puget Sound locations to destinations including the Olympic Peninsula, Whidbey Island, and the San Juan islands. Soak in the scenery and keep an eye out for marine mammals before disembarking to explore the island, which boasts local dining, shopping, museums, and excellent parks and beaches.
Gas Works Park, Seattle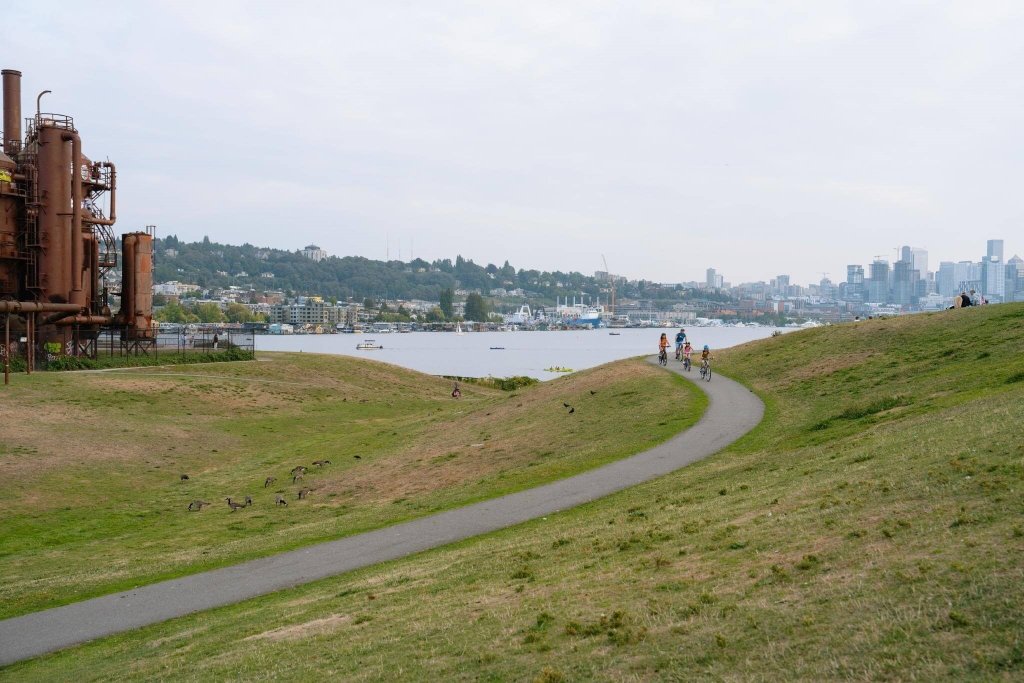 This unique park boasts views of the city skyline across South Lake Union as well as the remnants of a former gasification plant. Walk the perimeter of the plant to see the remains of the metal generators. The expansive grassy lawn is the perfect spot for a picnic, while kids can get their energy out at the nearby playground.
For Family Fun
Seattle Children's Museum, Seattle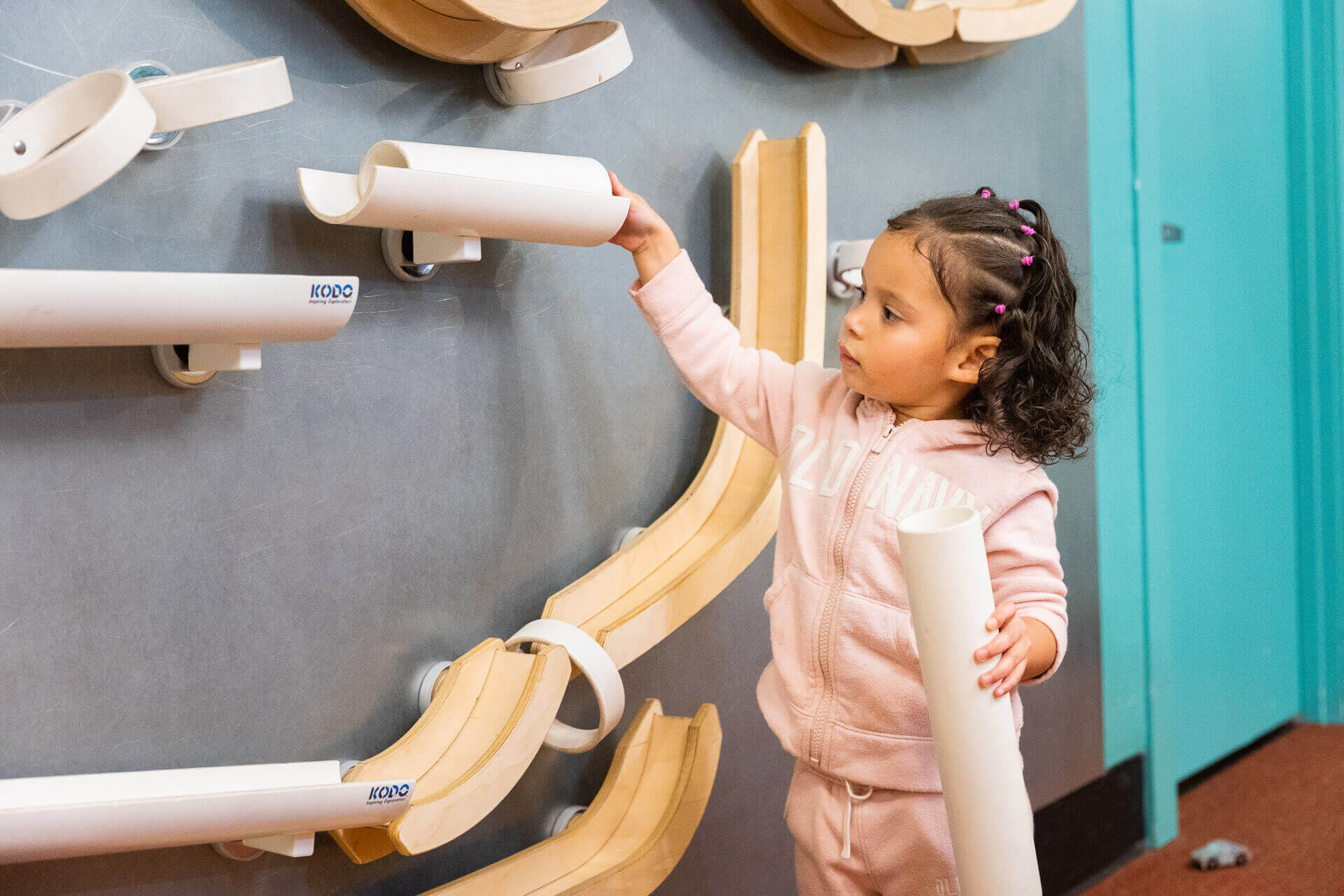 Let your little ones learn through play at the Seattle Children's Museum. Kids can explore 14,000 square feet of hands-on exhibit space, craft their own masterpieces in the Corner Workshop, discover the stories and art of Washington's many tribal communities, and so much more.
Also See: Indoor Activities in Seattle for Families
Northwest Trek Wildlife Park, Eatonville
See native Northwest animals in a peaceful forest setting. Enjoy a Wild Drive or Keeper Adventure Tour through 435 acres and get a close-up view of animals like Roosevelt elk and mountain goats. On the Animal Walking Paths, visitors can spot foxes, cougars, bears, and more from different viewing areas before letting kids get their energy out in the Kids' Trek playground.
Point Defiance Zoo and Aquarium, Tacoma
At the only combined zoo and aquarium in the state, kids can roam the expansive grounds and see animals of all shapes and sizes. Visit the Asian Forest Sanctuary to see tigers and primates, or get an up-close look at sharks at the Pacific Seas Aquarium. Zookeepers often give talks about the animals and take them out to meet the public.
KidsQuest Children's Museum, Bellevue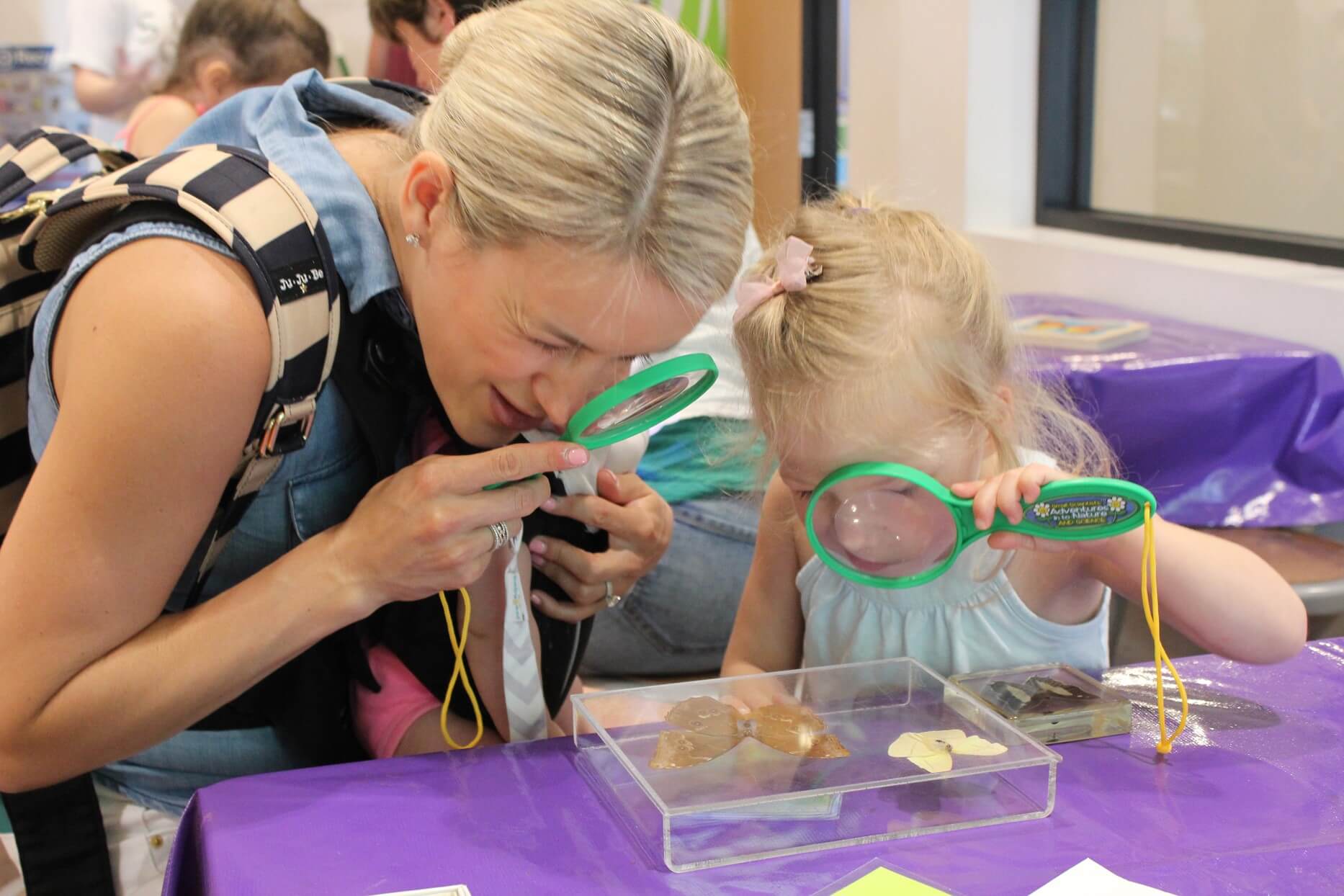 Enjoy hours of delight and discovery at this hands-on, interactive museum for children and families. Art, science, technology, and daily life experiences are integrated into world-class exhibits and programs with strong ties to the Pacific Northwest. KidsQuest has received numerous local awards including Best Kid-Friendly Museum.
Also See: Bellevue City Guide
Pacific Science Center, Seattle
Spend the day exploring all the Pacific Science Center has to offer, from its Laser Dome to the Tropical Butterfly House and the Salt Water Tidepools. You can even catch a movie on the largest screen in Washington.