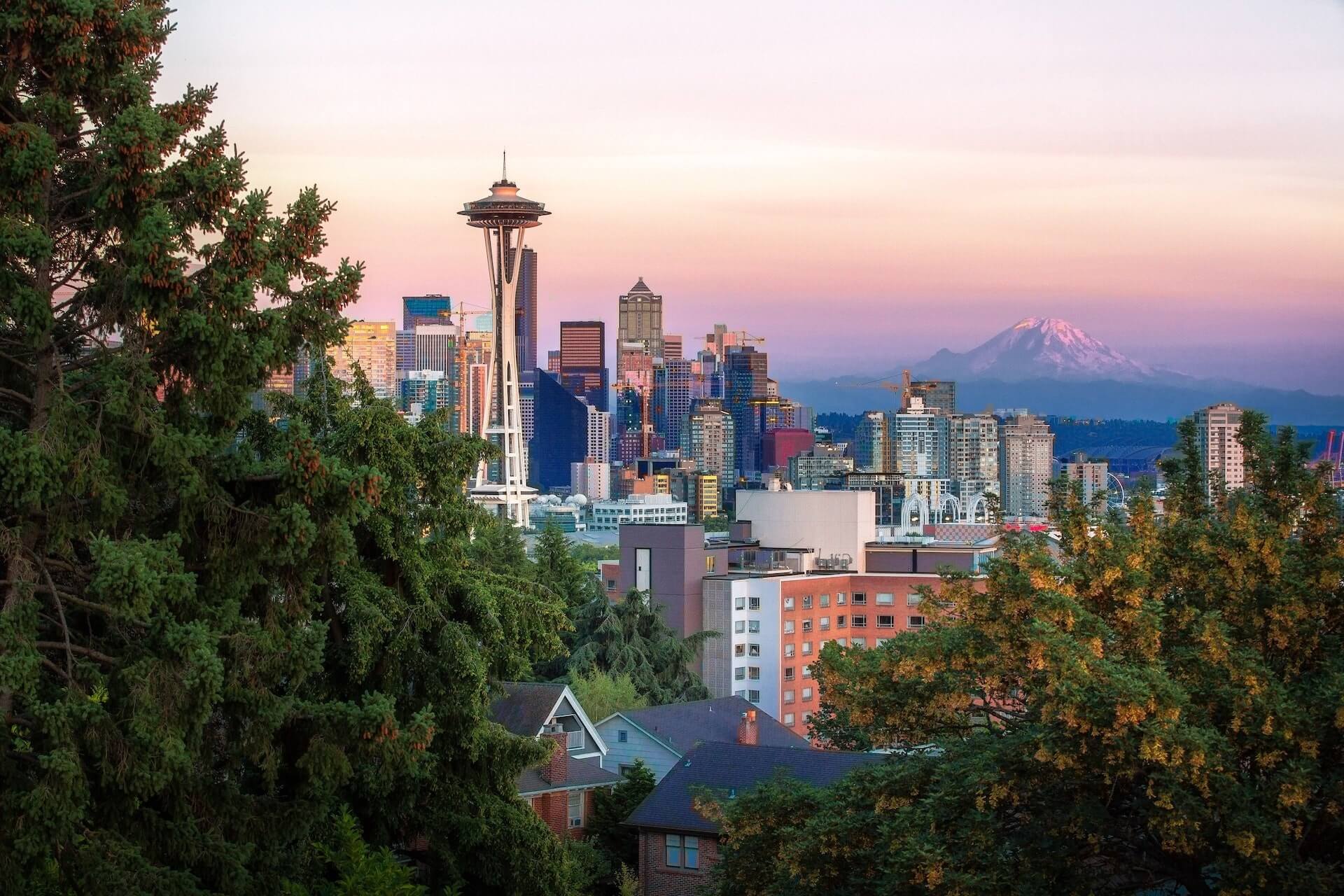 Metro Puget Sound Region
Experience culture in the state's urban core.
The Metro Puget Sound Region boasts activities and attractions for urbanites and outdoorsy types alike, with world-class museums, destination restaurants, professional sporting events, and easy access to nature.
Extending along Puget Sound, this region is home to the state's urban core, including the cities of Seattle, Tacoma, Bellevue, Everett, and Kent. The region typically experiences cool, wet winters and mild, relatively dry summers. Its temperate climate makes it a popular year-round destination.
Nestled between Elliott Bay and Lake Washington is Seattle, the state's largest city and a captivating blend of hip sophistication, coffee culture, flourishing arts scene, and outdoor adventure. For city views, head to the Seattle Great Wheel, a 175-foot Ferris wheel overlooking Elliott Bay, or ride up to the observation deck at the iconic Space Needle.
Foodies and coffee enthusiasts will love experiencing the many stalls at Pike Place Market, home to the original Starbucks location, restaurants, and excellent fresh produce and seafood.
Tacoma, just south of Seattle, offers a thriving dining and arts scene as well as the world-class Museum of Glass and Point Defiance Zoo and Aquarium. Take a leisurely cruise along the Five-Mile Drive for stunning views of Puget Sound and Gig Harbor. Those looking to stretch their legs can lace up their hiking boots and explore some of the 15 miles of wooded hiking trails along the loop.
Anchoring the northern end of the Metro Puget Sound Region is Everett, home to the Boeing Everett Factory. Learn about the region's aviation past, present, and future at Boeing Future of Flight. The city's historic downtown features art galleries, locally owned shops, and eateries that showcase the flavors of the Pacific Northwest.
Related Stories
From sky-high aviation exhibits to historic streets, there's plenty to see and do in Seattle and its surrounding cities. Here is a list of not-to-be-missed landmarks in the Metro Puget Sound Region.

Central Library Glittering panes of steel and glass make this dramatic structure look more like a faceted gem than a bookworm's paradise. Step inside to admire bold design features, from shocking yellow escalators to an airy reading room nestled beneath a massive pitched roof. Self-guided cell phone tours let you…

These picturesque small towns in the Metro Puget Sound Region offer easy access to the state's population centers but feel miles away from the big cities.