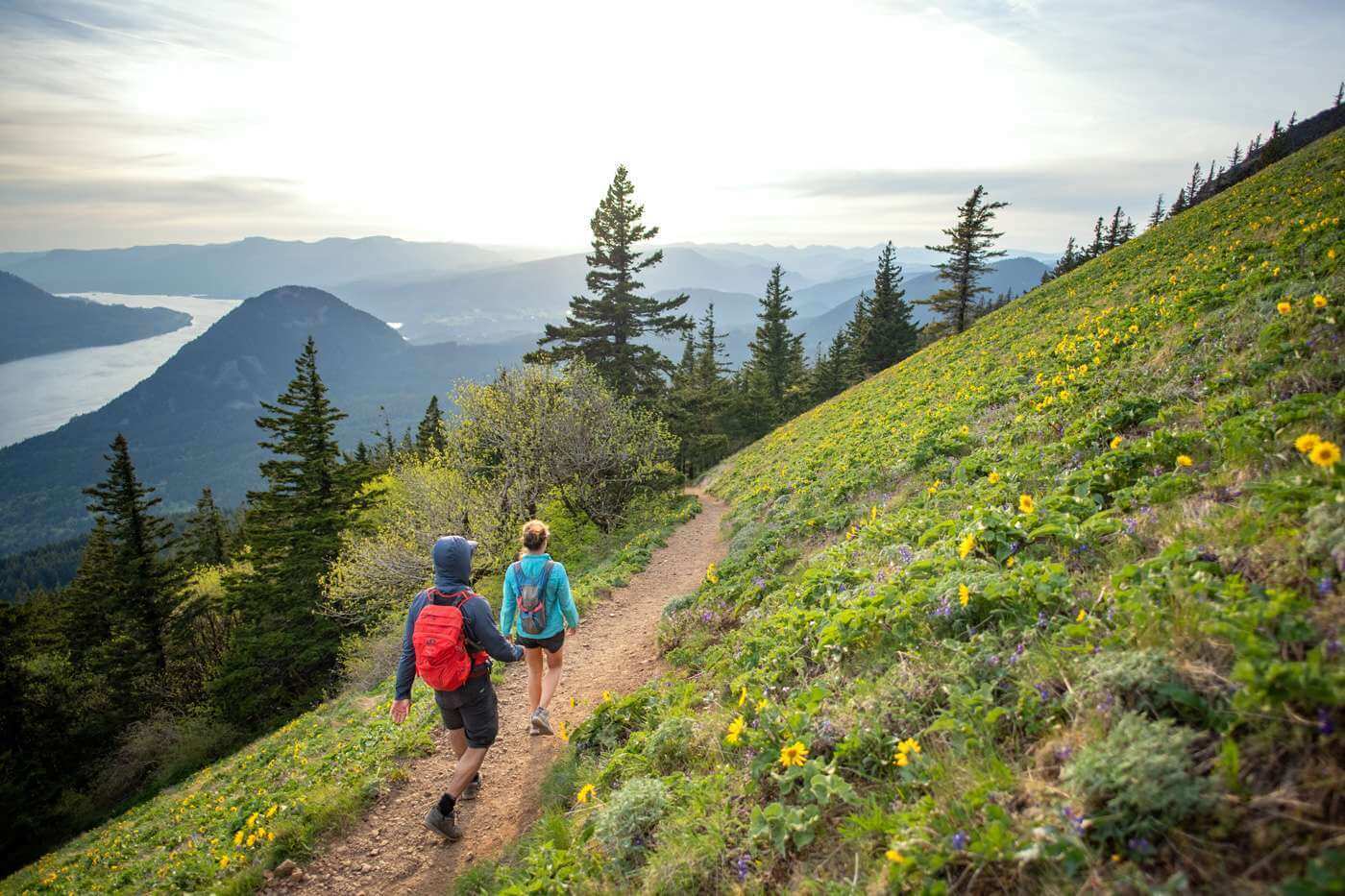 Responsible Travel
The State of Washington is home to an abundance of natural beauty and thriving cultures. Before and during your visit, we ask that you travel thoughtfully and responsibly so we can ensure our state remains a thriving destination for future generations to enjoy. Here you'll find tips, guidelines, and other resources for safely and mindfully navigating your time in the State of Washington.
Protect Washington's Outdoor Spaces
From camping and hiking to fishing and river rafting, outdoor recreation is incredibly popular in Washington. That popularity has led to overcrowding at some of the state's national parks and top destinations. To protect our state's natural beauty and important habitats, here are some things to keep in mind when exploring public lands and outdoor spaces.
Plan Ahead & Be Flexible
Make camping reservations early whenever possible, but especially during the busy summer season from Memorial Day through Labor Day.
Always be flexible and have a plan B. Even with thousands of hiking and mixed-use trails throughout the state, parking is often limited and trails can be crowded. If a parking lot is full, be ready with an alternative destination in mind.
Before you head out, download the TREAD Map app, which provides real-time updates from land managers, tribes, destination marketing organizations, and other users about trail conditions, crowd levels, fire danger, and more. 
Be prepared for limited cell service by downloading offline maps of having a physical copy ready. Make sure you understand the type of land you plan to recreate on, the level of difficulty, and what amenities are available, as they can vary widely. Make sure you have the "10 essentials" (which includes everything from water and sun protection to first-aid supplies), especially if you'll be venturing into the backcountry.
Leave No Trace
When backpacking, camping, and recreating in Washington's outdoor spaces, follow Leave No Trace Principles to help reduce your impact and make sure the state's natural beauty remains intact.
Stay on marked trails, and travel on durable surfaces whenever possible in the backcountry.
Dispose of waste properly and pack out all trash.
Leave areas as you found them
Minimize campfire impacts
Respect wildlife and keep your distance
Find more tips for recreating responsibly in Washington.
Respect Wildlife
Washington is home to many species of wildlife, from foxes and cougars to bears and mountain goats. For the safety of wildlife and visitors, please keep your distance from all animals. Animal attacks are extremely rare, but it's a good idea to brush up on tips for how to respond if you encounter a bear or a cougar.
In addition to keeping your distance, you can prevent animals from becoming reliant on humans by never feeding wildlife. Be sure to store food properly when camping or backpacking, especially in the backcountry. Food canisters are required for camping in certain areas, including areas of North Cascades National Park and Olympic National Park. In general, pets are not allowed on most trails within national parks. Check your destination's website for specific requirements.
Practice Fire Safety
Washington is prone to wildfires during the dry summer months, Help prevent fires by properly extinguishing your campfires and never leaving them unattended. Respect fire bans and select a campsite with pre-existing fire rings whenever possible.
Prevent the Spread of Invasive Species
Boaters, kayakers, and others who plan to recreate on the state's many bodies of water should follow protocols to help stop the spread of aquatic invasive species. Always clean, drain, and dry your boat and other water equipment. Many lakes have inspection teams in place to check for invasive species.
Follow Health and Safety Guidelines
Although Washington is full of wide-open spaces, there are many areas where visitors and community members come together. Please respect posted signs and health and safety requirements. Certain spaces, such as individual local businesses and restaurants, may continue to require masks or proof of vaccination to enter. Check current state guidelines.
Support Local
Help support Washington's communities by frequenting locally owned businesses and restaurants during your visit. Discover the state's charming small towns and lesser-known gems while giving heavily visited destinations a break. Respect our state's diverse cultures and heritage. Washington is home to 29 federally recognized tribes, each with its own rich culture and traditions. Be sure to check tribal websites for travel guidance before planning a visit, as some destinations are currently closed to public access.