Nestled between the Puget Sound and the Cascade Mountains, Bellevue offers visitors luxury, natural beauty, and adventure. Enjoy the restorative power of the outdoors and the sensory exploration of fashion, art, and culturally inspired cuisine in this vibrant city in Metro Puget Sound.
Things to Do in Bellevue
Home to many lively festivals and events, Bellevue offers plenty of things to do. Whether you're looking to enjoy a self-guided Bellevue Art Walk, luxurious shopping, rugged hikes, sample fine dining, relax in a spa, or go kayaking or backcountry skiing, there are many attractions and places to visit.
Arts & Culture
Bellevue Arts Museum
Bellevue Arts Museum provides a public forum for the community to contemplate, appreciate, and discuss visual culture. The museum works with audiences, artists, makers, and designers to understand our shared experience of the world. Each July, BAM hosts one of the largest and most treasured art festivals of the year, the Bellevue Arts Museum ARTSfair.
KidsQuest Children's Museum
Enjoy hours of delight and discovery at this hands-on, interactive museum for children and families designed to engage kids from birth to age 12. Art, science, technology, and daily life experiences are integrated in world-class exhibits and programs with strong ties to the Pacific Northwest. KidsQuest has received numerous local awards including Best Kid-Friendly Museum.
Meydenbauer Theatre
The arts come alive on the Eastside, thanks to the Meydenbauer Center Theatre. This state-of-the-art, 410-seat facility is one of the Pacific Northwest's premier spaces for community-based performing arts. The theater features a welcoming atmosphere and staff with the know-how to help produce stellar performances.
Whisk
Whisk cooking school provides an interactive and collaborative setting where private classes, taught by a talented team of experienced chef-instructors, provide guests with a hands-on culinary experience.
Art Galleries and Exhibits
No matter your tastes, Bellevue has a host of acclaimed art exhibits and art galleries that showcase local artists as well as internationally famous pieces such as the Gunnar Nordstrom Gallery, the VUE art Gallery, Ryan Janes Fine Arts, and the Rotella Gallery.
Outdoor Recreation
Bellevue is the perfect basecamp city to explore all the natural beauty the Pacific Northwest has to offer thanks to over 80 miles of trails, beautiful Lake Washington and Lake Sammamish, and proximity to North Cascades National Park.
Beaches
Grab your beach towel, bucket, floaty toy, and sunscreen and head to one of Bellevue's seven beach parks on the shores of Lake Washington. Visitors can choose from Enatai Beach Park, Meydenbauer Bay Park, Newcastle Beach Park, Chism Beach Park, Chesterfield Beach Park, and Lake Sammamish State Park. The beaches are free, and many are staffed by lifeguards on summer afternoons. In addition to swim docks and sandy beaches, many of the parks also include play areas and picnic tables.
Bellevue Botanical Garden
The Bellevue Botanical Garden spans 53 acres and features display gardens, meadows, wetlands, and forests. Specific gardens include dahlias, fuchsias, a water-wise garden, and the Yao Japanese garden. The park also has a recently constructed bridge that ventures over a ravine.
Bellevue Zip Tours
The Bellevue Zip Tour is a recreational zip-lining program located in beautiful Eastgate Park that invites visitors to "feel wild in the city." The tour is comprised of multiple zip lines that range in length from 78 feet to 458 feet long and includes two wooden suspension bridges. Riders can zip along at up to 35 mph as they take in views from up to 80 feet off the ground.
Mercer Slough
A biologically diverse 320-acre wetland in the heart of urban Bellevue, Mercer Slough Nature Park is Lake Washington's largest remaining wetland. The park provides a diverse habitat and is home to hundreds of species of plants and wildlife. Kayak through the slough, hike on the trails, pick blueberries at the blueberry farm, and learn about the habitat at the Mercer Slough Environmental Education Center.
Bridle Trails State Park
Located between Bellevue and Kirkland, Bridle Trails State Park is a frequent urban escape for residents. The park is comprised of 482 forested acres with 28 miles of well-maintained trails suitable for horseback riding, walking, jogging, and nature observation. This mature lowland conifer forest is home to many diverse species. The park is also known for horse shows that take place regularly at the on-site horse show grounds.
Cougar Mountain Regional Wildland Park
Found within the "Issaquah Alps" region just minutes east of Bellevue, Cougar Mountain Regional Wildland Park is an expansive forested park filled with remnants of Washington's cultural and natural history. Over the years, Cougar Mountain has been home to Native Americans, miners, loggers, and the U.S. army. The park now features a diverse wildlife habitat including second growth forests, streams, and wetlands.
Golfing
Some of the best golf in Washington lies within Bellevue or just a short drive away. Perched on 350 hilltop acres, The Golf Club at Newcastle provides impeccable service and views of downtown Seattle, the Cascade Mountains, and Puget Sound. Fred Couples teamed with Bob Cupp to create 36 holes of championship golf and the course also features year-round practice facilities and a putting course.
Snoqualmie Falls
About 30 minutes east of Bellevue sits iconic Snoqualmie Falls. Take in the thundering waterfall or explore the more than 30 miles of surrounding trails.
Scenic Drive
Cascade Valley Heritage Corridor
Originally a Native American route used to reach the Puget Sound, the corridor takes you on a journey from Woodinville to North Bend. Easily accessible from the Bellevue, State Route 202 offers the opportunity to view the Cascades, Snoqualmie River, Woodinville wineries, and Snoqualmie Falls. Other must-see highlights along the way include Marymoor Park, Fall City, and the Northwest Railway Museum.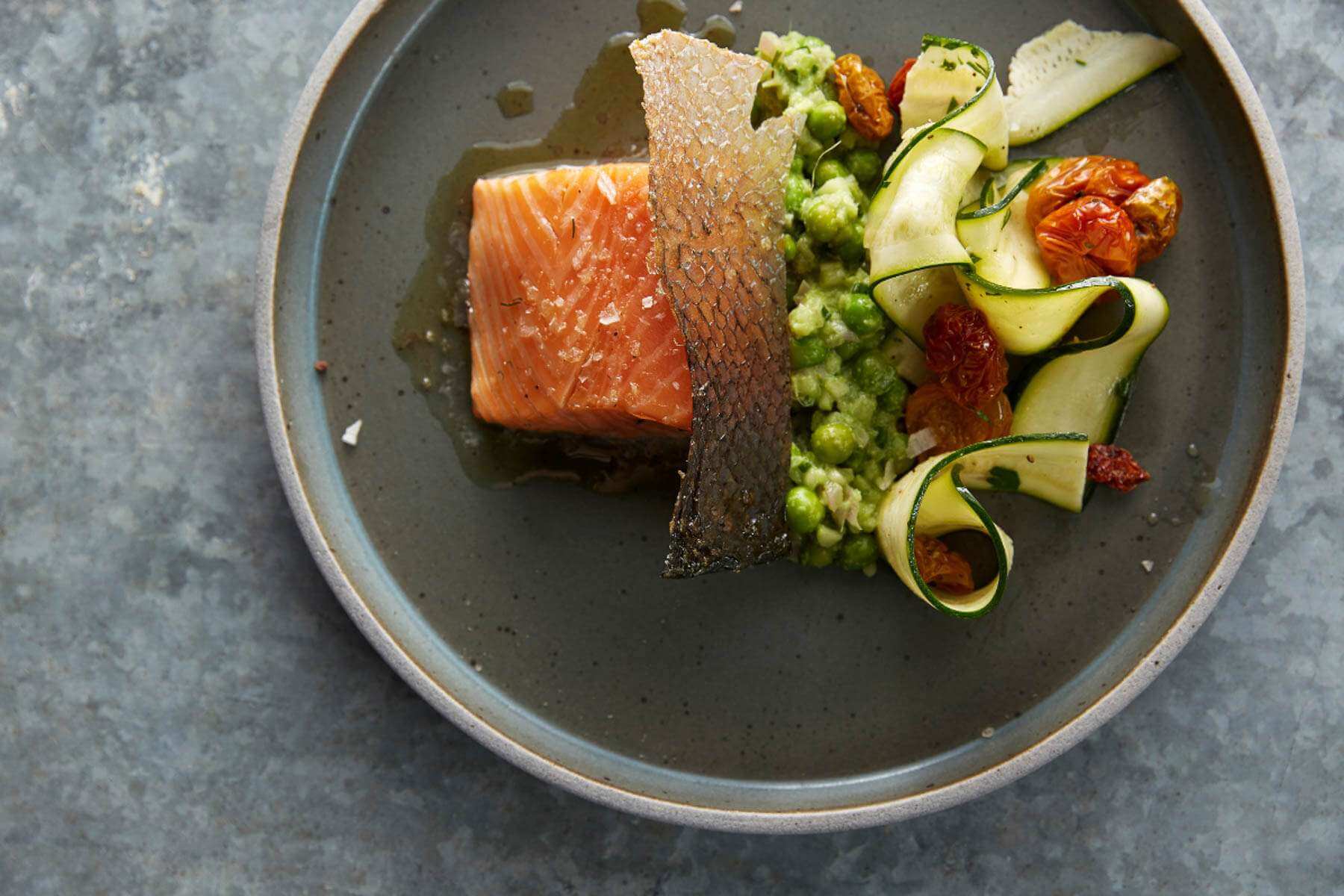 Food + Drink
Named one of America's "Best Suburbs for Foodies," Bellevue has emerged as one of the nation's greatest culinary scenes. The city's global community serves culturally inspired cuisine at a wide range of restaurants serving everything from Thai to Italian.
The Lakehouse
James Beard Award-winning chef Jason Wilson offers his interpretation of a Northwest farmhouse concept dishing up vibrant, farm-inspired cooking. The menu spotlights produce sourced from ever-evolving grower and farmer relationships set in a refined, welcoming space reminiscent of an entertainer's lake house.
Baron's Sino Kitchen & Bar
Baron's offers modernized versions of classical Chinese cuisine, unlike any other in Bellevue. The luxurious décor is guaranteed to enchant, and their fine-dining approach is perfect for a special meal. Baron's features a full-service bar with delicious cocktails made by world-class mixologists.
Fogo De Chao
Fogo de Chão is a leading Brazilian steakhouse, or churrascaria, that has specialized in fire-roasting high-quality meats since 1979 utilizing the centuries-old Southern Brazilian cooking technique of churrasco. Fogo offers guests a wide variety of seasoned meats, including the house specialty picanha sirloin, filet mignon, ribeye, and lamb chops.
Wild Ginger
Wild Ginger Bellevue is a premier Asian restaurant located in the heart of downtown. It features authentic, freshly prepared cuisine that spans the Pacific Rim from China to Indonesia, Malaysia, Thailand, and Vietnam. Wild Ginger also boasts a lively bar with a great happy hour, an award-winning wine list, and accommodating service in a comfortable yet sophisticated setting.
Carmine's
For classic Italian dishes in a group-friendly environment, one of the top restaurants is Carmine's Bellevue, an elegant venue in the historic Old Bellevue neighborhood near Bellevue Park. The restaurant, which completed renovations in January 2020, features specialties like pasta (think daily risotto specials, spaghetti with house-made fennel sausage), and generous main courses, like double-cut bone-in pork chops, accompanied by sophisticated cocktails.
Seastar Restaurant & Raw Bar
Seastar Restaurant and Raw Bar is recognized as the Pacific Northwest's premier seafood restaurant with numerous accolades, including 'Best Seafood Restaurant' by Seattle Magazine. Seastar opened in the Spring of 2002 by chef John Howie and features an amazing array of freshly prepared seafood, steaks, poultry, pastas, and raw bar items.
Ascend Prime Steak & Sushi
Experience Bellevue's best views with an unparalleled dining experience from the 31st floor at Ascend Prime Steak & Sushi. At this Asian-influenced, contemporary steak and sushi restaurant you'll savor aged prime beef along with premium seafood and innovative sushi with an American twist. Take in the stunning view as you sip a cocktail in the lounge or discover an exciting new bottle of wine.
Monsoon
Monsoon East, located in Old Bellevue, offers contemporary Vietnamese food in a modern setting. The flavors of Vietnam meet Pacific Northwest ingredients, with menu items such as fried rice made with Dungeness crab and lúc lác beef tenderloin made with Painted Hills beef.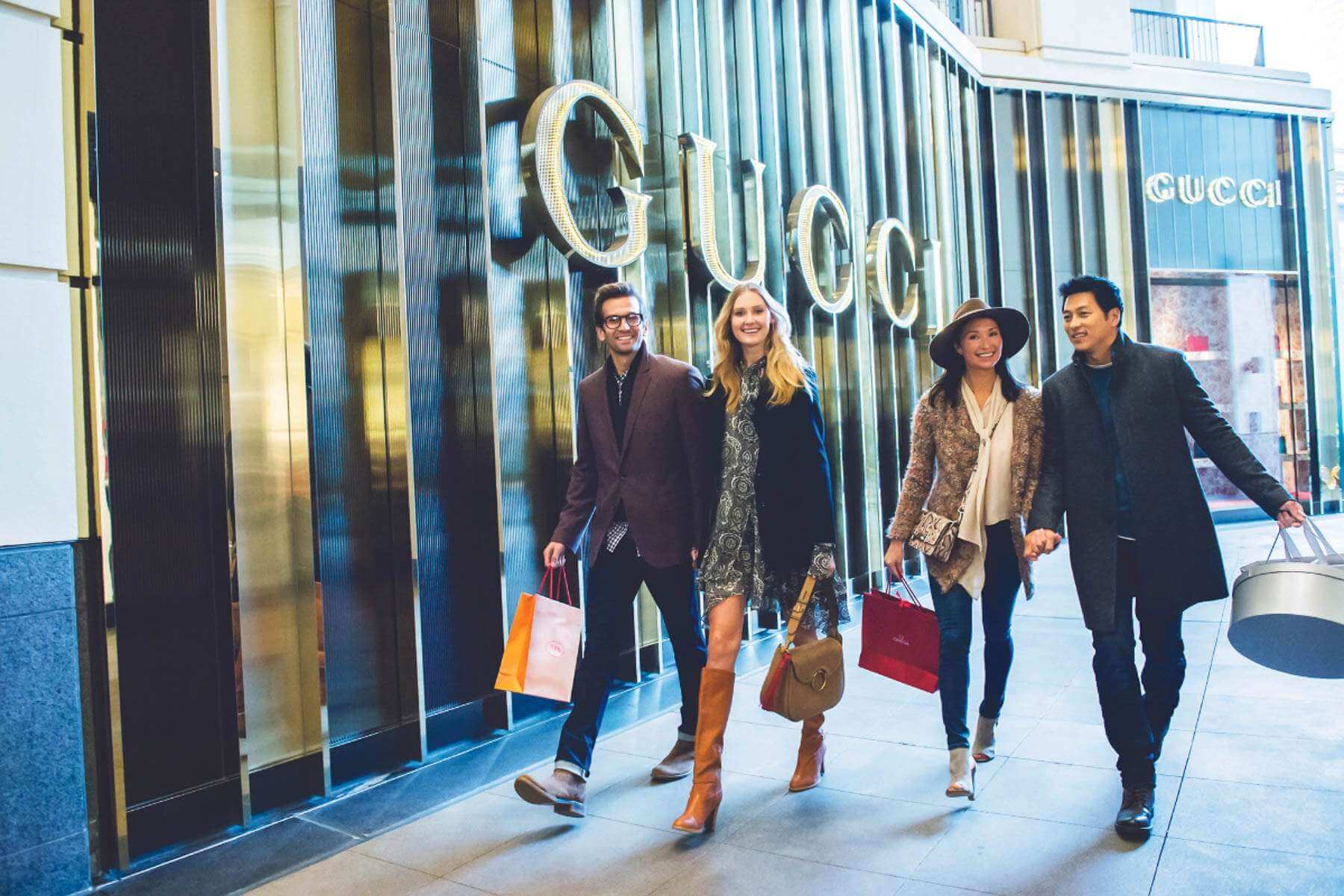 Shopping
The Bellevue Collection
The Bellevue Collection is the Northwest's premier shopping and dining district with more than 200 shops, 50 restaurants and entertainment venues, and 12,000 free parking spaces— all in one place. Home to three luxury hotels, you'll find The Collection is all conveniently connected by sky bridges.
Shops at the Bravern
Enjoy exploring this vibrant outdoor destination that has revolutionized the experience of one-stop luxury shopping. Discover prestigious brands including Bottega Veneta, Gucci, Louis Vuitton, Moncler, Neiman Marcus, Hermès, Prada, and Tod's.
Main Street
Old Bellevue's main street boasts quaint storefronts offering visitors hidden gems, specialty items from local boutiques, and unique gift shops such as the award-winning Whisk, nationally know glassybaby, and the flagship Fran's Chocolates.
Crossroads
Crossroads Shopping Center is a one-of-a-kind shopping, dining, and entertainment destination featuring a unique mix of shops and 30 international restaurants.
Farmer's Market
The award-winning market is composed of a mix of vendors offering seasonal fruits and vegetables, cut flowers, fresh meats, artisan goods, and tasty cuisine. Notably, all vendors grow and make the products they sell. Whether you are looking for fresh ingredients, a grab-and-go meal, or a gift for someone special, Bellevue Farmers Market has you covered.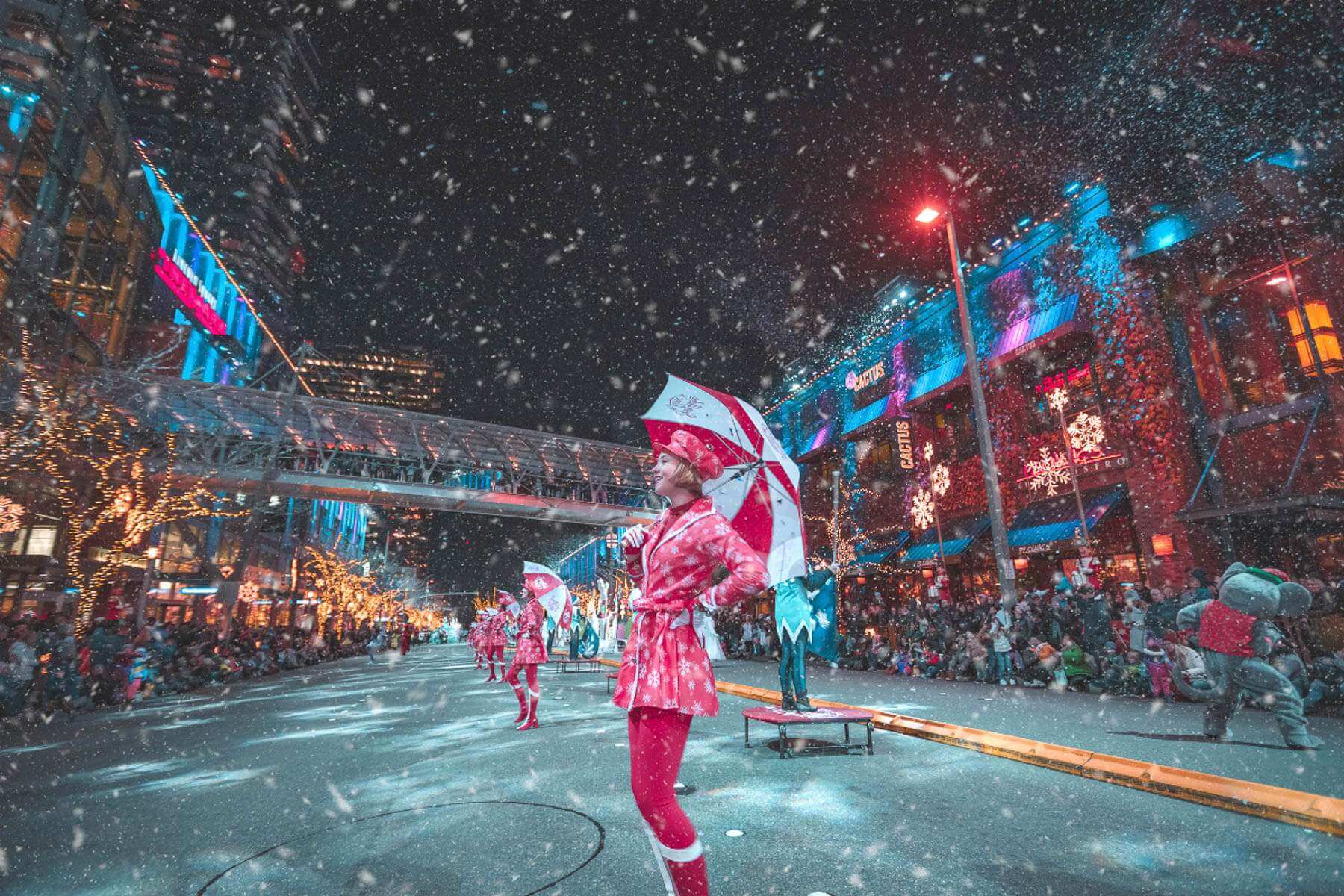 Annual Events & Festivals
Join in the festivities by timing your visit to align with one of Bellevue's annual events or festivals. Here's a sampling of major recurring events in the city and surrounding area.
Bellevue Jazz & Blue's Series (June)
Bellevue Downtown Association (BDA) brings together top national and regional talent to the Bellevue Jazz & Blues Series. The series features over 100 live performances over the course of the weekend in venues throughout Bellevue.
BAM ARTSfair (July)
Older than the city itself, BAM ARTSfair takes center stage every summer throughout the streets of downtown Bellevue with sculptures, jewelry, and artwork from regional and national artists. Hosted by the Bellevue Arts Museum, the fair showcases over 300 inspiring artists. Enjoy free events such as BAM Exhibitions, KIDSfair, the Sound & Movement Stage, food trucks, and more.
Seafair Weekend (August)
Seafair Weekend offers an exciting line-up of events and shows. The Blue Angels air show whether you spectate on a boat or on land. This iconic Pacific Northwest tradition includes the Blue Angels Air Show, the Magnolia Summerfest & Seafair Parade, and one of the largest boating events in the PNW. 
St. Jude Rock 'n' Roll Washington (September)
Starting and ending at the Bellevue Downtown Park, runners and walkers alike take on an action-packed course filled with music every mile, stunning skyline views, and the spirit of the Pacific Northwest, all with Mount Rainier as your race-day backdrop.
Garden d'Lights (November-December)
Watch nature blossom into color during the winter months at Garden d'Lights at the Bellevue Botanical Garden. The lights festival features over half a million lights that transform the flowers, trees, and bushes into a winter wonderland.
Snowflake Lane at The Bellevue Collection (December)
A magical evening performance taking place nightly on the streets of downtown Bellevue. Snowflake Lane features more than 200 live toy soldier drummers, costumed characters, music, falling snow, and glittering lights.
Where to Stay in Bellevue
Bellevue offers a wonderful mix of over 30 well-appointed hotels. Whether you are looking for location, luxury, a romantic getaway, family-friendly adventure or last-minute deal, you'll find a great place to relax and unwind.
The Bellevue Club Hotel
A premier boutique hotel on Seattle's East Side, the Bellevue Club Hotel offers a luxury stay with 66 rooms and suites. Newly renovated rooms feature neutral pallets with Pacific Northwest accents. Take a dip in the pool, join a cycling class at the athletic club, or get pampered at the spa.
W Bellevue
Inspired by a weekender lake house, W Bellevue is a modern and chic downtown hotel. Wind down with cocktails at the hotel's glam bars or the on-site restaurant, The Lakehouse. Guests can also enjoy a state-of-the-art fitness center and rooms boasting city or lake views.
Hyatt Regency Bellevue
The Hyatt Regency Bellevue on Seattle's Eastside is an elegant hotel with Asian-inspired accents. The hotel is perfect for visitors looking to have an upscale retreat and take advantage of being in the heart of downtown. Amenities include spacious rooms, a fitness center, pet-friendly accommodations, and on-site dining.
Hilton Bellevue
The Hilton Bellevue is 10 minutes from downtown Seattle on Interstate 90. Surrounded by natural beauty, the hotel is convenient to popular attractions such as the Shops at the Bravern, Bellevue Arts Museum, and local wineries.
AC Hotel
The AC Hotel is perfect for visitors who love contemporary design. This modern boutique hotel is at the heart of downtown and provides easy access to local attractions. Guests can sip craft beers while unwinding over a plate of tapas.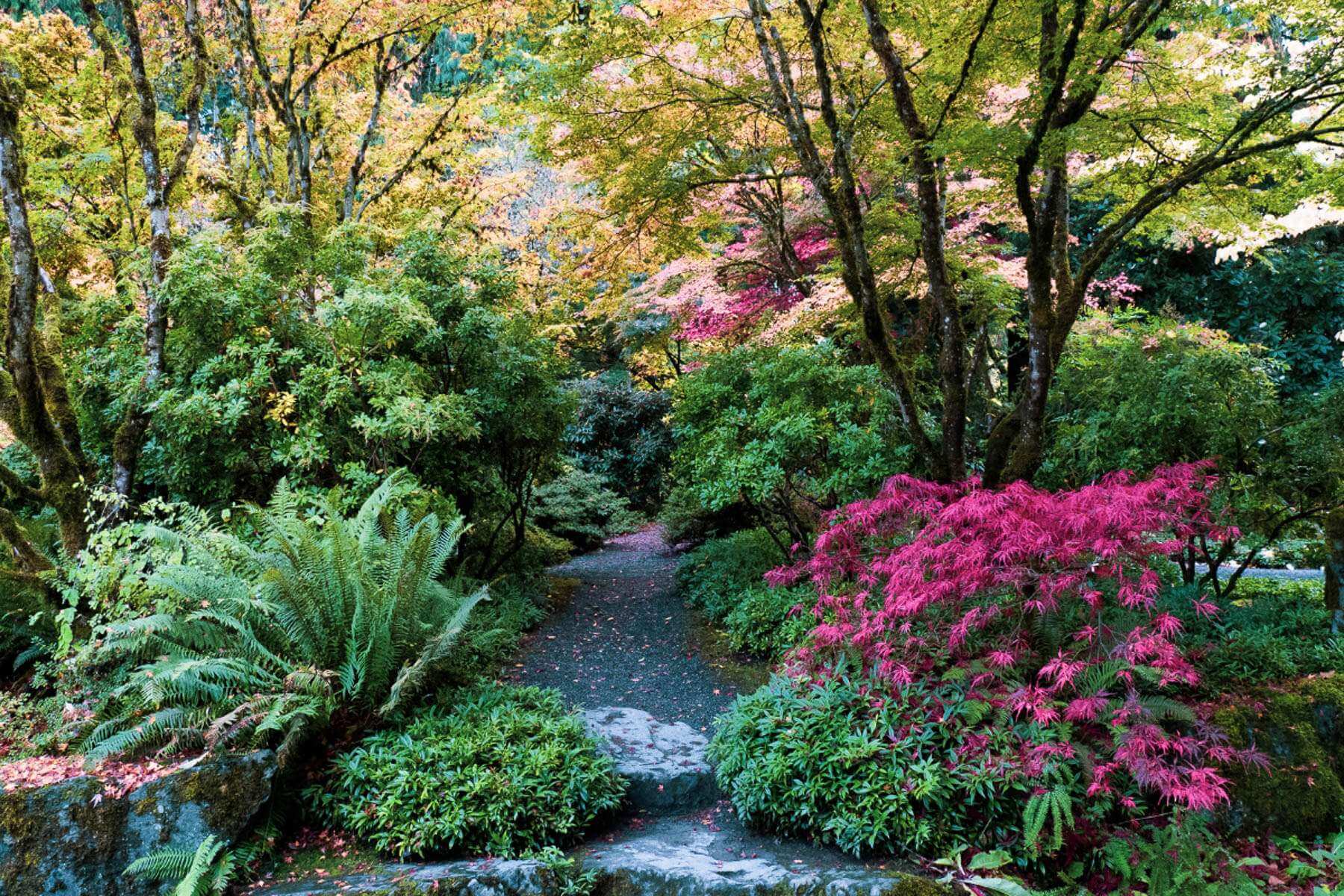 Climate & Seasons
Bellevue offers visitors a mild climate where temperature extremes are moderated by the city's proximity to Lake Washington and the Puget Sound. Summers are dry and warm, with average daytime highs around 73-80 degrees and low humidity. Days below freezing average just 15 per year. Annual rainfall averages 37 inches; less than New York City.
Getting to Bellevue
Getting to Bellevue is easy, whether you are driving or flying into the area. Bellevue is centrally located in the region with easy access from Interstate 405 as well as Interstate 90 and State Route 520. Seattle is a just short 10-mile drive across the Lake Washington floating bridges.
Looking for more Bellevue trip inspiration? Check out Visit Bellevue.