Whether you're a weekend outdoor recreator or a seasoned adrenaline seeker, there are plenty of outdoor adventures in Washington that go beyond hiking. Explore climbing, surfing, skiing, rafting, diving, and more.
Outdoor Adventures in Washington
Mountaineering
Home to a multitude of mountains, Washington is a boon for those looking to ascend snow-capped peaks. Climbers can summit Mount Rainier and Mount Adams or try a winter climb at famous Mount St. Helens, an active volcano. Guided, multi-day technical expeditions are available for those who want to expand their skills and spend more time on the mountain. Be sure to plan your trip in advance and acquire a permit, especially for Mount Rainier. The most popular time to climb is from late spring to early fall.
Related: Guide to Visiting Mount Rainier National Park
Ziplining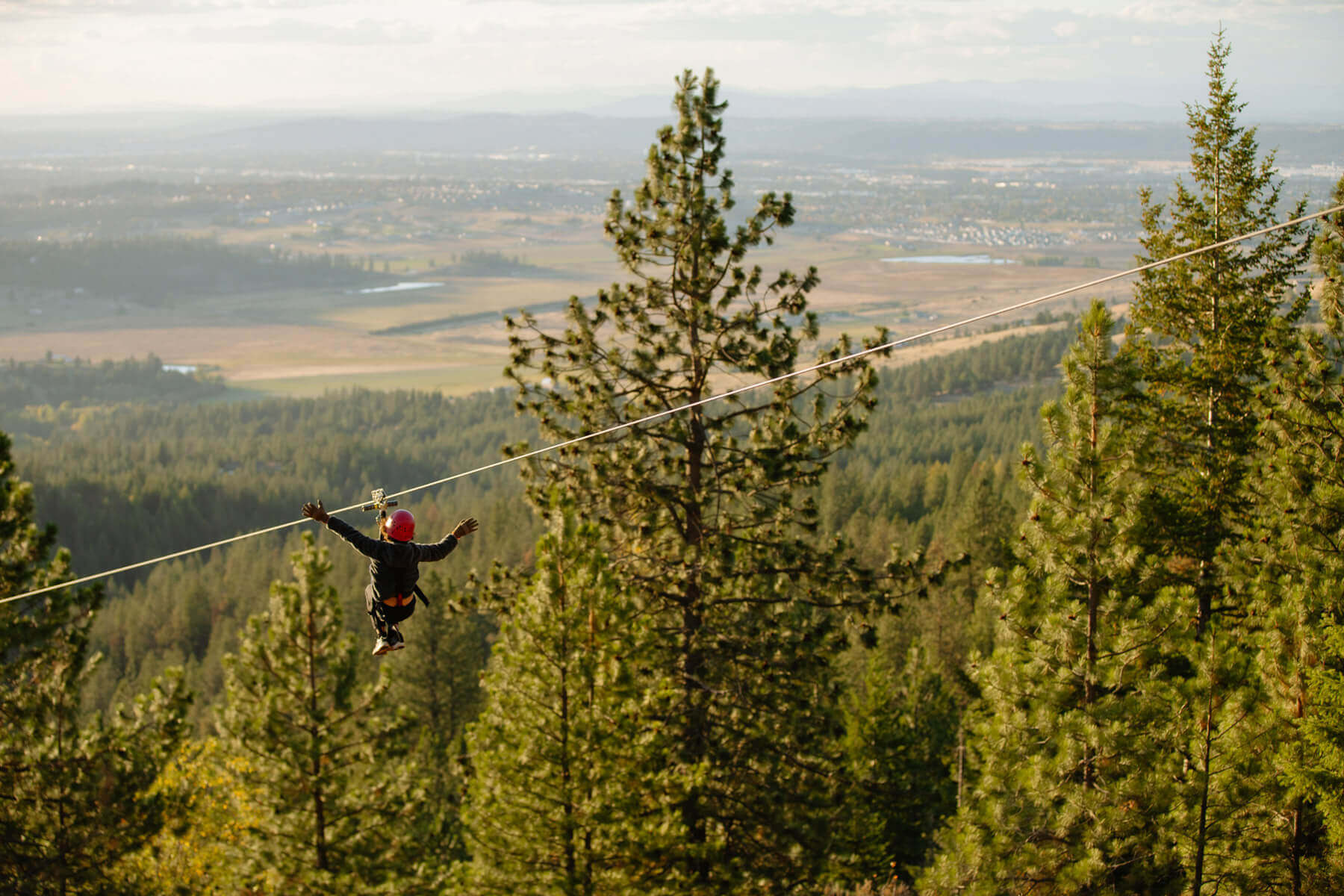 Zip through forest canopy an hour north of Seattle on Camano Island with Canopy Tours NW, which offers a breathtaking forest adventure on six ziplines. Meanwhile, down by Mount Rainier, Northwest Trek has five different courses, from kid-friendly lines to an extreme course for adults. You'll also find zipline tours at Skamania Lodge near Stevenson in the Columbia River Gorge and at Mica Moon outside Spokane in Eastern Washington.
Mountain Biking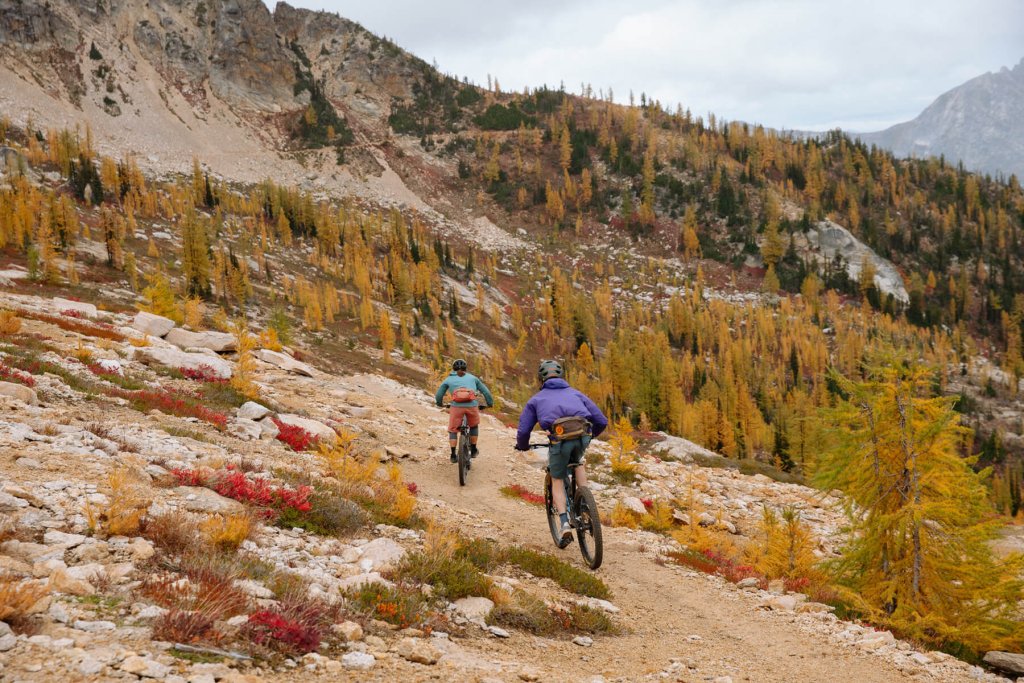 Epic mountain biking opportunities abound in Washington. In the northwest corner of the state, Galbraith Mountain offers world-class mountain biking just outside Bellingham, with 65 miles of singletrack winding through 3,000 acres. In Eastern Washington's Colville National Forest, enjoy thrills along dozens of routes, including Old Stage Trail #1, the forest trail system's only wagon trail. Other popular spots include Tiger Mountain, Duthie Hill, and the Yakima Valley.
Windsurfing & Kiteboarding
The Columbia River's western winds and eastern currents create a world-renowned playground for windsurfers and kiteboarders alike. Enjoy views of the Columbia Gorge's basalt faces from popular water spots, including Bob's Beach and East Point near Stevenson. In the Metro Puget Sound Region, windsurfers and kiteboards can take to Seattle's Lake Washington or Everett's Jetty Island.
River Rafting
Family float trips (so calm you can picnic during them) and heart-pounding whitewater river rafting are both available to experience throughout Washington. Ride the rapids with a guide beneath a clear blue sky as you enjoy the Wenatchee's roller-coaster drops and pools. The Skykomish, Methow, Tieton, White Salmon and Skagit, and Spokane rivers offer plenty of excitement. For calmer rapids, look to the Hoh River on the Olympic Peninsula.
Skiing & Snowboarding
Winter is a great time for outdoor adventures in Washington. The state boasts an abundance of ski areas and resorts that cater to all skill levels, whether you're looking for family friendly slopes or backcountry options. There are multiple options located within about 2.5 hours of Seattle, including The Summit at Snoqualmie, Crystal Mountain, and Stevens Pass. Winter sports enthusiasts will find other fantastic options throughout the state, from Mount Baker in the northwest to Mount Spokane in the east.
Related: Where to Ski and Snowboard in Washington
Rock Climbing & Bouldering
Rock climbers of all skill levels will find plenty of routes in Washington. At the 400-foot-tall Frenchman Coulee, take in spectacular columns shaped like feathers, remnants from the last ice age. One of the most well-known spots is Index, where climbers will find everything from single-pitch routes to a 700-foot wall. Other top options include Icicle Creek Canyon outside Leavenworth in the eastern Cascade Mountains and Minnehaha along the Spokane River.
Advertisement
Diving
Off the coast of Washington, the deep blue-green waters of Puget Sound and the Salish Sea offer divers the chance to spot fascinating sea creatures such as giant Pacific octopus, wolf eels, and rock fish. Those looking to explore submerged vessels should visit Edmonds Underwater Park or Hood Canal, where divers can explore half of a bridge that sank back in 1979.
Kayaking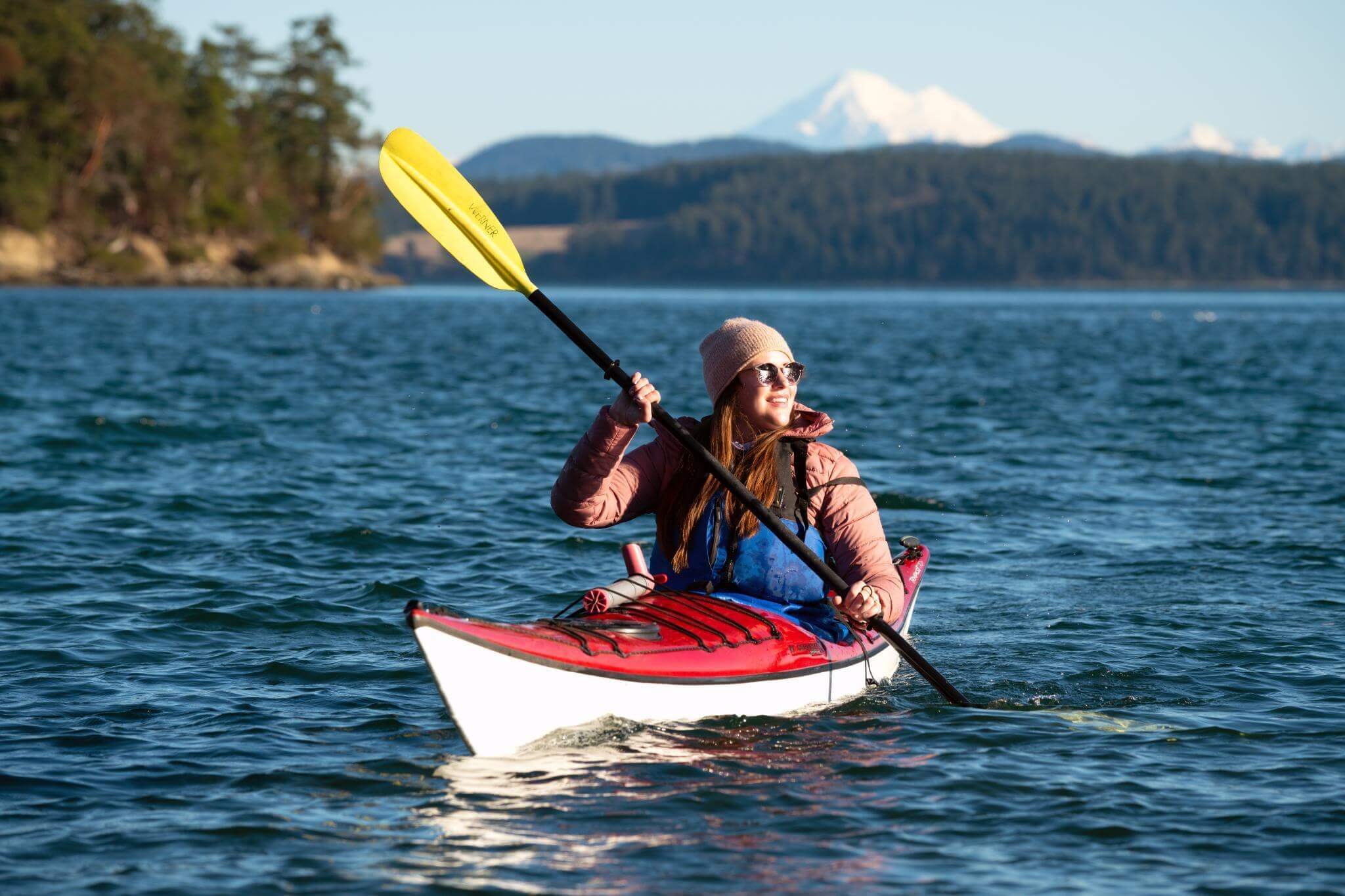 With so many waterways, Washington is a paradise for kayakers. Beautiful lakes can be found throughout the state, while Washington's coastal waters offer the chance to spot wildlife such as seals, orca whales, shorebirds, and more. Join a tour or rent our own kayak and see where the tides take you.
Related: Explore Washington Water Activities
Surfing
Pacific Ocean storms bring heart-throttling waves to the coastal communities of Westport, La Push, and Long Beach. Slip into a neoprene suit (water temps here hover at 45 to 63 degrees Fahrenheit) and catch a wave at Westport Light State Park, Half Moon Bay, or The Finger Jetties. Fall offers the best chance of finding ridable waves. In Westport, lessons are available for those looking to dip their toes into the sport.
Also see: Where to Experience Storm Watching