Just north of Portland, Oregon, and three hours south of Seattle you'll find Vancouver Washington, where being in between feels just right. The city's roots originated on the Columbia River's north shore, where the Pacific Northwest's first Indigenous inhabitants started a diverse and thriving community. Now that growth presents itself in the city's innovative waterfront, friendly and walkable downtown, and easy access to Mount St. Helens, the Columbia River Gorge Region, and the beaches of the Pacific Coast.
Discover one of the first permanent settlements west of the Rocky Mountains at Fort Vancouver National Historic Site and the area's rich aviation history at Pearson Field and Air Museum. Travel less than a mile to find the Grant Street Pier, riverfront wine tasting rooms, and one-of-a-kind restaurants. Vancouver Washington is where history meets creativity, and where the past meets the future.
Things to do in Vancouver
With so much to see, here are some highlights to help you plan your trip, from historic landmarks and outdoor adventures to breweries and cultural experiences.
Arts and Culture
The historic Kiggins Theatre is more than just a place to watch movies. Since 1936, it has been a community gathering place and a timeless icon on Main Street. Head to the red marquee for classic films, reoccurring events, and the best popcorn in town.
Join Vancouver's Downtown Association's monthly First Friday Art Walks, which keep local businesses open late and features rotating gallery exhibits, glass-blowing demonstrations at Firehouse Glass, and restaurant specials. In the surrounding blocks, visitors are greeted by more than 24 murals adorning downtown. Commissioned by the Clark County Mural Society and created by local artists, many of the depictions help tell the story of the city's rich history.
Clark County Historical Museum
Celebrating its centennial in 2017, the Clark County Historical Museum is dedicated to the collection, preservation, and interpretation of the cultural history of Clark County and the Pacific Northwest. Located just off Main Street, the museum is operated by the Clark County Historical Society (founded in 1917) and housed in Vancouver's 1909 Carnegie Library building. The building is also listed on the National Register of Historic Places.
Fort Vancouver National Historic Site
Play explorer for the day at Fort Vancouver, a 191-acre area situated on the north bank of the Columbia River, and home to three sites with their own stories: a frontier fur trading post at the Hudson's Bay Company, a powerful military legacy at the US Army's Vancouver Barracks, and the magic of flight at Pearson Field and Air Museum.
Meaning 'sing,' the name ilani is a fitting stamp of Cowlitz culture on a world class venue. The Cowlitz Tribe's casino—located just 20-minutes north of Vancouver off Interstate 5—offers entertainment options guaranteed to impress everyone from dining denizens and gaming pros to concert-goers and craft drink enthusiasts.
RV Inn Style Resorts Amphitheater
RV Inn Style Resorts Amphitheater is best described as summer spent under the stars. From May to October, the amphitheater brings the biggest names in music to the rolling fields of northern Clark County. Past concert seasons have included national acts such as Coldplay, Kenny Chesney, Nickelback, Journey, Aerosmith, Halsey, and more
Outdoor Recreation & Nature
With towering firs and mountain backdrops, Vancouver Washington provides an outdoor escape from everyday life. Whether you are looking to enjoy an hour at one of the city's 90 parks and 20 natural areas, bike along a paved urban path, kayak on a lake, or hike through a forest, Vancouver has you covered.
Paved Urban Paths
The Waterfront Renaissance Trail hugs the curves of the Columbia River for five miles, connecting Marine Park to the new development west of the Interstate Bridge. On a clear day, the view of Mount Hood from the Salmon Creek Greenway Trail is unmatched during a 3-mile (one-way) jaunt through meadows, forest, and ponds. Burnt Bridge Creek Trail passes through a variety of landscapes with multiple access points.
Woodsy Trails
Just 10 minutes from Vancouver, Whipple Creek Park has 4.3 miles of rolling dirt trails, navigating through 300 acres of massive Douglas firs and mossy green forest. Head east to find Camas' Lacamas Lake Park with more than 12 miles of meandering trails, refreshing bodies of water for kayaking and standup paddleboarding, and a field of purple Camas lilies in early spring.
A mix of paved and dirt, the trails at Vancouver Lake Park offer a great spot for an afternoon stroll, which also connect to Frenchman's Bar Park – popular for beach laying, volleyball, and summer swimming.
Ridgefield National Wildlife Refuge
Located less than 20 miles north of Vancouver, the Ridgefield National Wildlife Refuge offers 5,200 acres of marshes, lakes, and grassland for a variety of activities. Drive the 4-mile loop for wildlife watching, rent a kayak to explore one of the bordering water routes, or get your binoculars out for some of the best bird watching in the area. From May to October, stop by the Cathlapotle Plankhouse to find tangible links to the original stewards of the area – the Chinookan Peoples of the Lower Columbia River.
Guided Tours/ Experiences
Download these mobile-friendly passes for a new way to experience Vancouver Washington.
— Explore the places that make Vancouver stand out as a unique destination with the Find Your Couve Scavenger Hunt. Discover the city while answering trivia questions along the way.
— Get your nature fix and find 20 of the best outdoor spots in Clark County with the Parks & Trails Pass.
–Wine your way through the rolling hills of Ridgefield to the modern waterfront development and discover the Southwest Washington wine scene with the Clark County Wine Trail.
Scenic Drives
North Clark County Scenic Drive
Drive about 40 minutes northeast of downtown Vancouver to find historic landmarks, wineries, flowing waterfalls, and more. Moulton Falls Park is a must-stop spot for a photo of the iconic bridge reflecting in the still water and, of course, views of the two rushing waterfalls. Pomeroy Cellars and Moulton Falls Winery are both nearby for sips of reds, whites, and rosés.
In Woodland, find the Cedar Creek Grist Mill – the only grain-grinding mill in Washington that has maintained its original structural integrity, grinds with stones, and is water-powered. Built in 1876, the mill has been fully restored as a working museum and is registered as a National Historic Site. Other park stops for a picnic or walk include Lewisville, Battle Ground Lake, and Paradise Point.
Food + Drink
If you ask a local to describe Vancouver's restaurant scene, they'll likely touch on three key points: it's laid-back, it's friendly, and it's downright delicious.
A neighborhood eatery in the heart of downtown Vancouver, Elements is dedicated to local sourcing, seasonal ingredients, and a rustic approach to Northwest cooking.
Bleu Door Bakery
Between the made-from-scratch breads and pastries to the beignets and bennies at weekend brunch, you can't go wrong at Bleu Door's Parisian-inspired bakery.
A 'Brewcouver' original, Loowit Brewing pairs its uniquely PNW brews with delicious burgers and tacos in a comfortable space complete with darts and arcade games.
Kafiex Roasters
Get granular with intricate coffee making techniques at Kafiex's downtown Coffee Lab and waterfront Gastro Pub. Don't skip on the Mexican sweet breads and gourmet cakes.
Brian Carter Cellars
One of the eight wine tasting rooms on the waterfront, Brian Carter serves gourmet charcuterie boards and the best crab cakes to pair with blended European-style wines.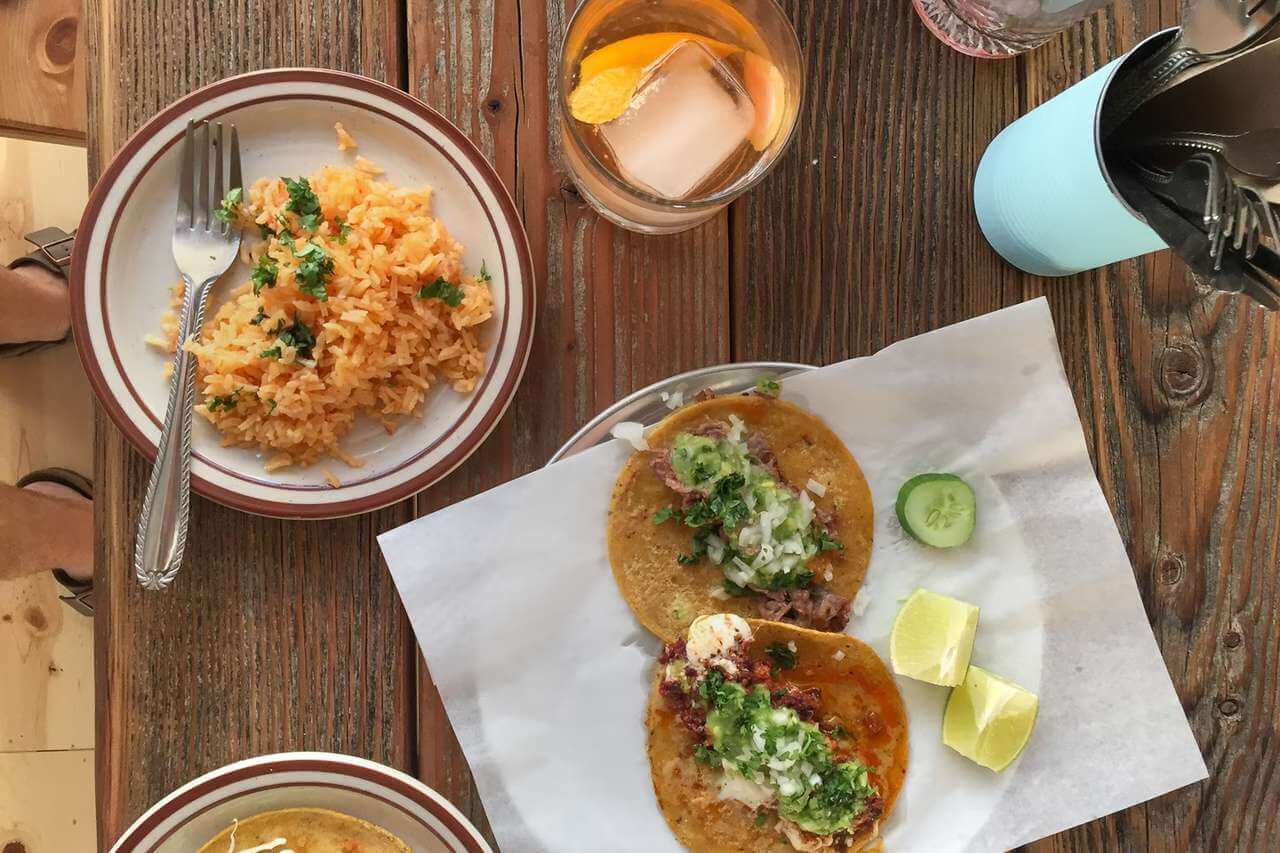 It's not uncommon to find people driving a far distance to get a taste of Little Conejo's authentic Oaxacan tacos and line-up of Mexican mezcals. Find their burrito trailer in Ridgefield's Carts by the Park food truck pod.
DOSALAS Latin Kitchen + tequila bar
Dress to the nines and prepare to be wowed at DOSALAS overlooking the Vancouver Waterfront. Order Latin fusion tapas, a flight of tequila to try, and carefully crafted cocktails served in extravagant containers.
Amaro's Table
Bringing a modern flair to American dining, Amaro's Table puts a unique spin on daily risotto specials, melt-in-your-mouth fried chicken, and the prettiest cocktails in town at their two locations in downtown
and North Vancouver.
Six Shooter
Enter into a western Americana, Rock 'n' Roll vibe with classic country tunes from the jukebox and whiskey shots at the bar. Six Shooter is open late with live performances, bringing another nightlife option to downtown Main Street.
Find more Vancouver restaurants.
Shopping in Vancouver Washington
Vancouver offers a range of unique shops, from vintage finds to upscale retail boutiques and locally sourced gems.
Pop-Local
Find products created by artisans local to the Pacific Northwest at this shop on Vancouver's waterfront. Discover local brews, wine, apparel and accessories, stunning art, and so much more.
Doppelgänger
Located on the edge of Esther Short Park, this boutique features affordable attire and contemporary jewelry.
Wild Fern
Head to this airy, modern space on Main Street for high-end brands for both men and women. In addition to apparel, you'll find art, books, and plenty of gift ideas.
Willows
Looking for the newest "in" fashions, home décor, and gifts that are sure to thrill? Stop by this style-forward women's clothing store founded by a mother/daughter team.
Most Everything
From clothing and accessories to mid-century furniture, original art, and vinyl records, this boutique brings vintage styles from every era back to life.
Kindred Homestead Supply
This refillery for home and personal care products makes low-waste shopping easy, accessible, and fun. Find beeswax candles, handcrafted soaps, beauty products, gift ideas, and other sustainably made goods. Don't miss the large selection of lush green plants for sale as well.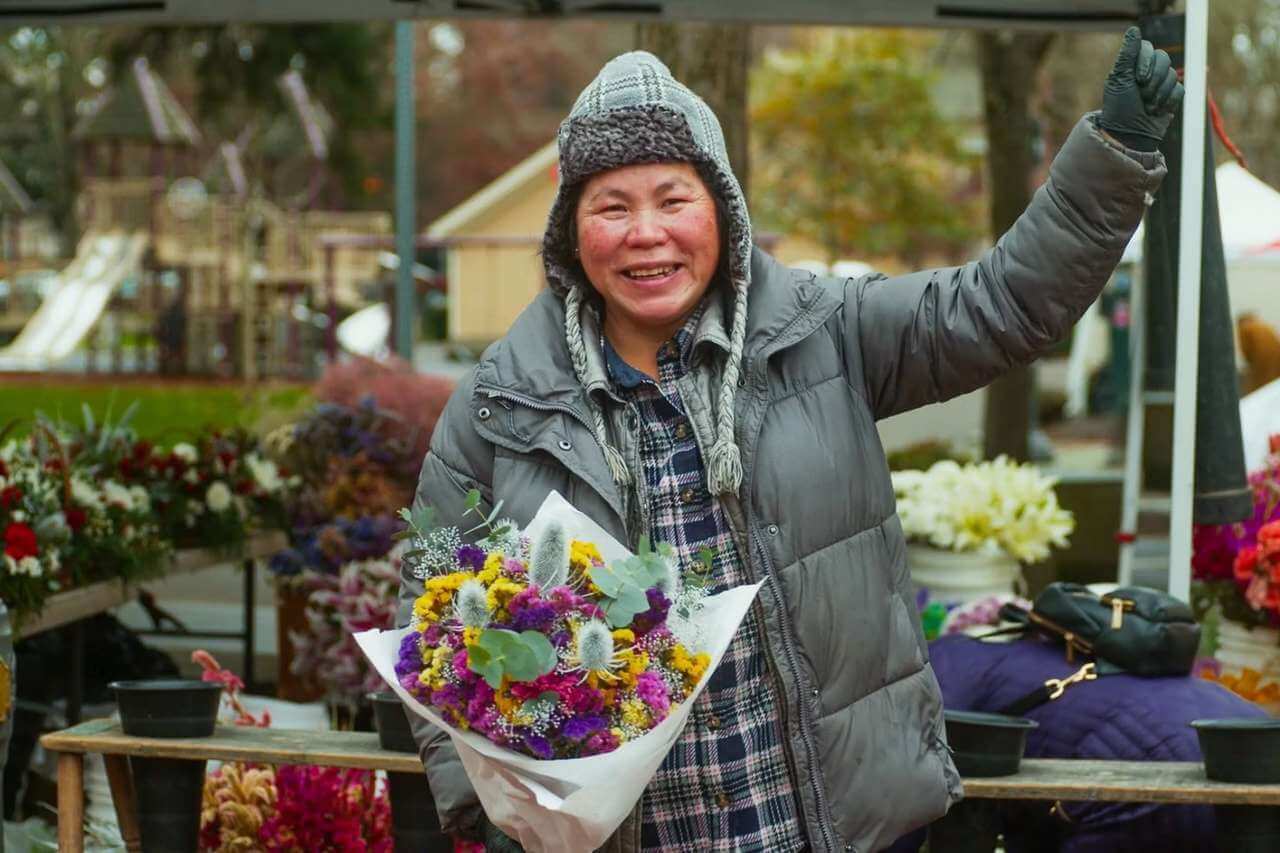 Perhaps one of the most iconic shopping stops is best saved for the weekend. The Vancouver Farmers Market is Southwest Washington's #1 visitor attraction and home to more than 100 vendors. Discover fresh and local produce, flowers, plants, baked goods, delicious food, pet treats, accessories, and more. The market is a pet friendly place where you can chat with people who have grown or created your purchase, grab a bite to eat, listen to music, stroll through the park, watch the kids play, and enjoy a wonderful, relaxing day.
Major Annual Events & Festivals
From seasonal adventures to annual favorites, Vancouver hosts a variety of events to explore. Try something new with the whole family or get away for a festival centered around craft beer and wine.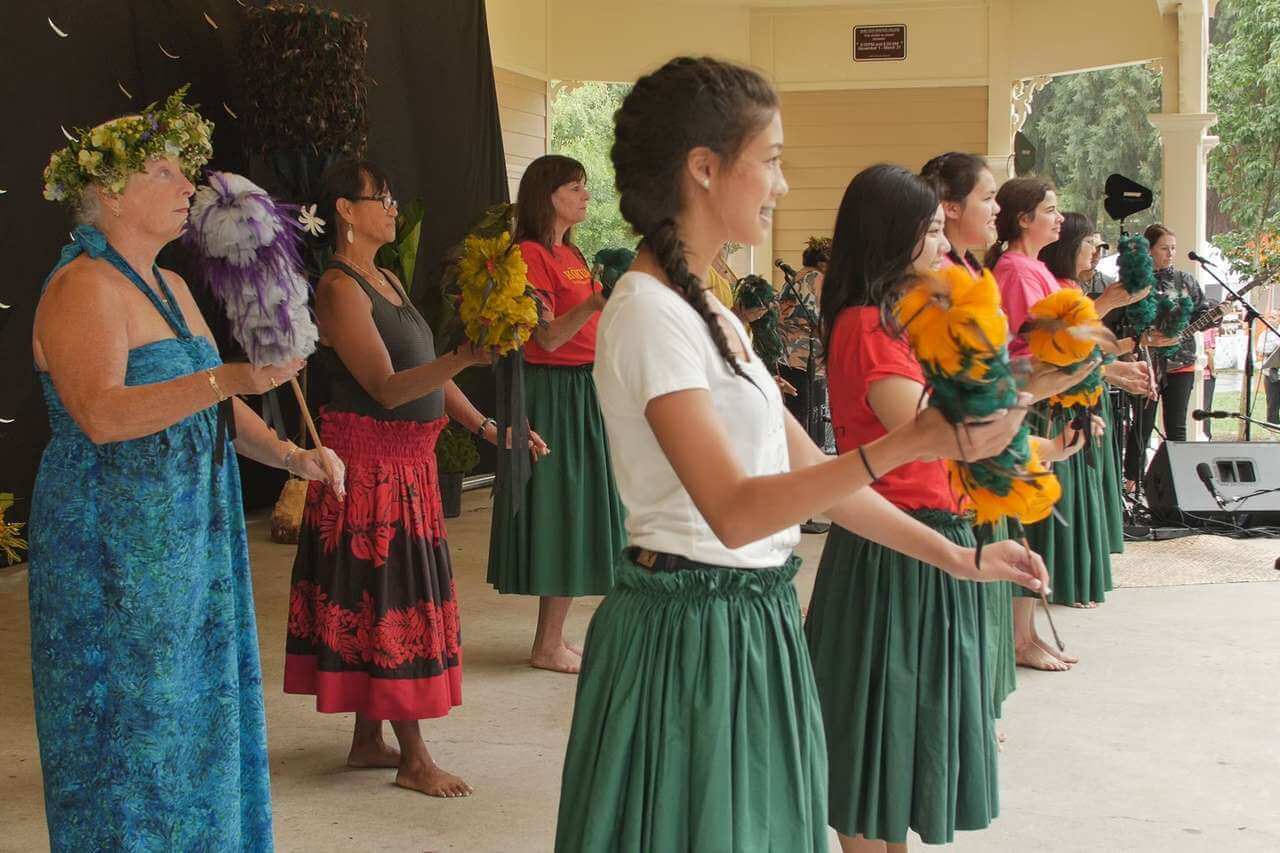 4 Days of Aloha (July)
With a strong Hawaiian cultural presence, it's only natural that Vancouver has one of the most prominent Polynesian festivals on the mainland. Experience dancers, drummers, and other performers that will make you think you're on the Islands.
Clark County Fair (August)
Providing endless excitement for the whole family, the Clark County Fair is a summer event you won't want to miss. It's filled with amazing entertainment including rodeos, monster trucks, and concerts for plenty of fun.
Vancouver Brewfest (August)
Experience a Pacific Northwest brewfest without the lines! Choose from more than 60 craft beers, eat delicious food, listen to great music, and support local businesses.
BirdFest & Bluegrass (October)
In the fall, celebrate the return of the sandhill cranes to the Ridgefield National Wildlife Refuge. Take in the natural and cultural wealth of the refuge with activities for avid and novice birdwatchers alike.
Dine the Couve (October)
October is dining month in Vancouver, with original Clark County eateries offering special menus highlighting what they do best.
Christmas Ships Parade (December)
As the holiday season approaches, gather by the waterfront or make reservations at a riverfront restaurant as a fleet of Christmas Ships adorned with colorful lights and wreaths cruise by on the Columbia River – a holiday favorite in Vancouver for the past 65 years.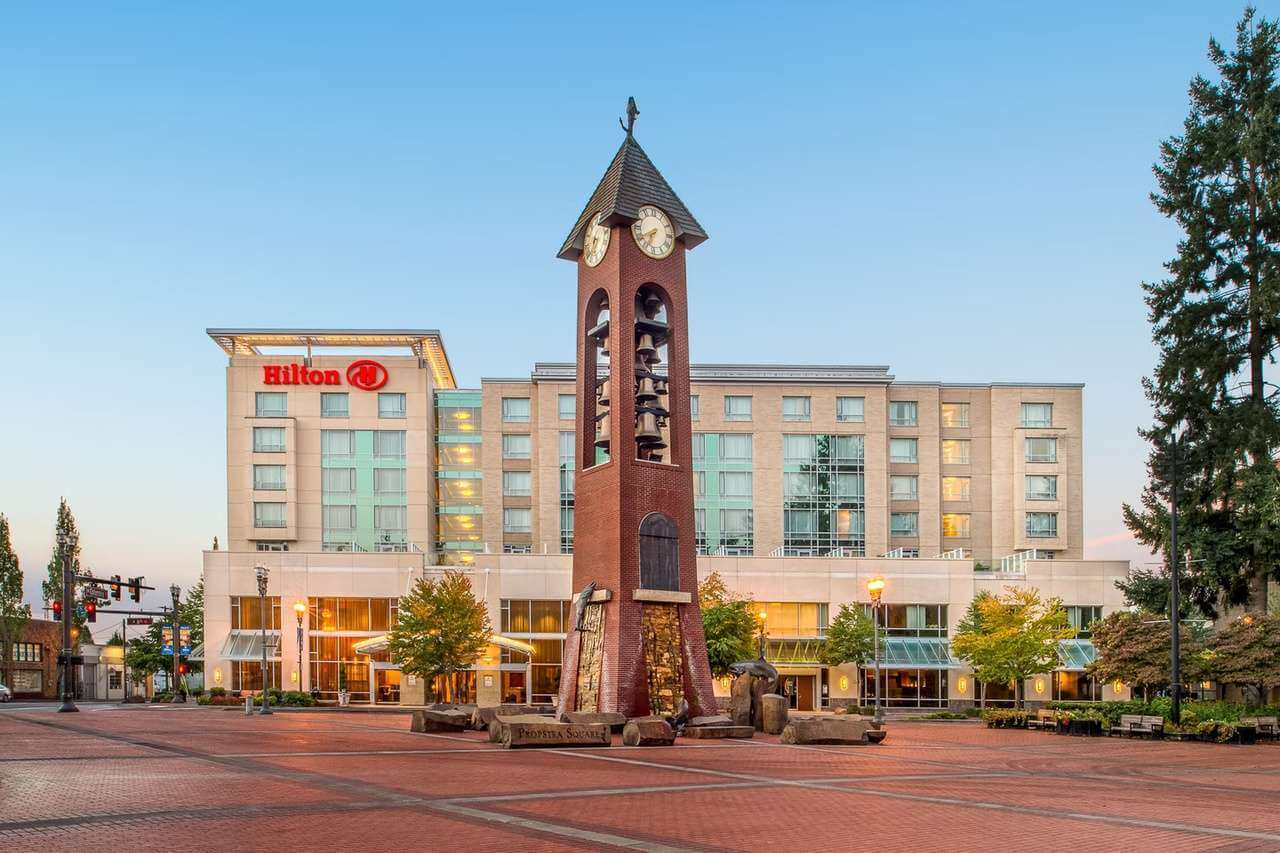 Where to Stay in Vancouver Washington Hotel Indigo
Hotel Indigo's chic vibe is paired with restaurants El Gaucho and 13 Coins, Evoke Wine Bar, and the city's only rooftop bar. Opening October 2022.
AC Hotel by Marriott
Located at the Vancouver Waterfront, the AC Hotel was built with sustainability in mind overlooking the Columbia River.
Hilton Vancouver
In the heart of downtown, across from the buzz of Esther Short Park, Hilton Vancouver is close to dozens of restaurants, breweries, the waterfront, and Fort Vancouver. Grays Restaurant is located on the ground level.
The Heathman Lodge
Bringing the quintessential PNW feel with rustic charm, The Heathman Lodge is a unique lodging experience in central Vancouver. Also, home to Hudson's Bar & Grill.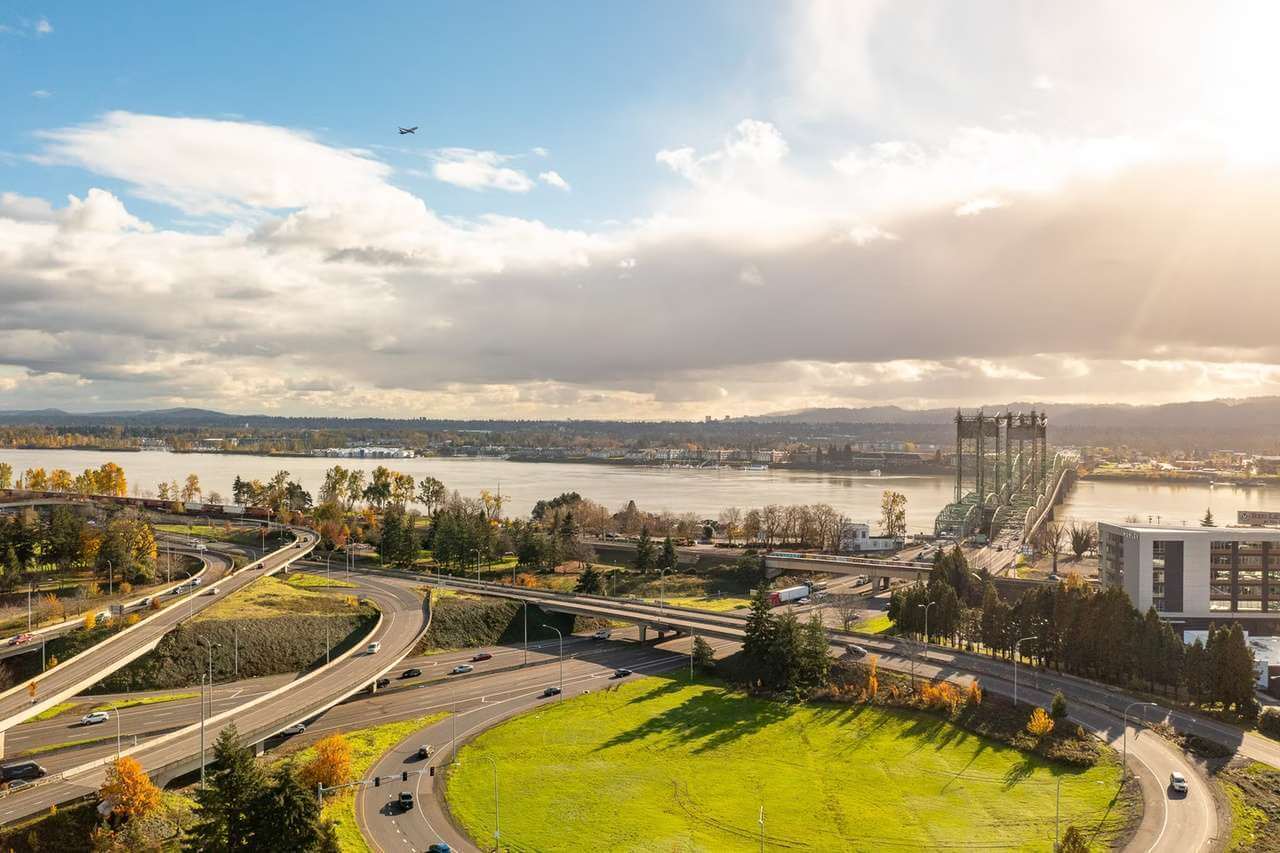 Know Before You Go
Before you head out, make sure you know what to expect and the best way to get to your destination.
Climate & Seasons
Vancouver offers a year-round mild climate. The summer temperatures average in the upper 70s and the winter temperatures rarely dip below freezing. Spring brings wildflowers and fall is marked by vibrant foliage. As always in Washington, it's a good idea to pack layers.
Getting to Vancouver Washington
Vancouver and Clark County are conveniently located next to major interstate highways, airports, railways, and bus lines.
By car: Interstate 5, the major north-south artery for the West Coast, travels directly through the area. Across the river, Interstate 84 runs along the Oregon side of the Columbia River, providing easy access from the west. A number of other state highways give visitors easy access from the northwest and southwest.
By air: Portland International Airport (PDX) is located just across the Columbia River and only a 15-minute drive from Vancouver.
By bus or rail: The Vancouver Amtrak passenger station is located near downtown. North-, south-, and east-bound trains arrive and depart daily. Greyhound Bus offers service to many locations.
Find even more trip ideas, places to eat, and lodging options on the Visit Vancouver WA website.