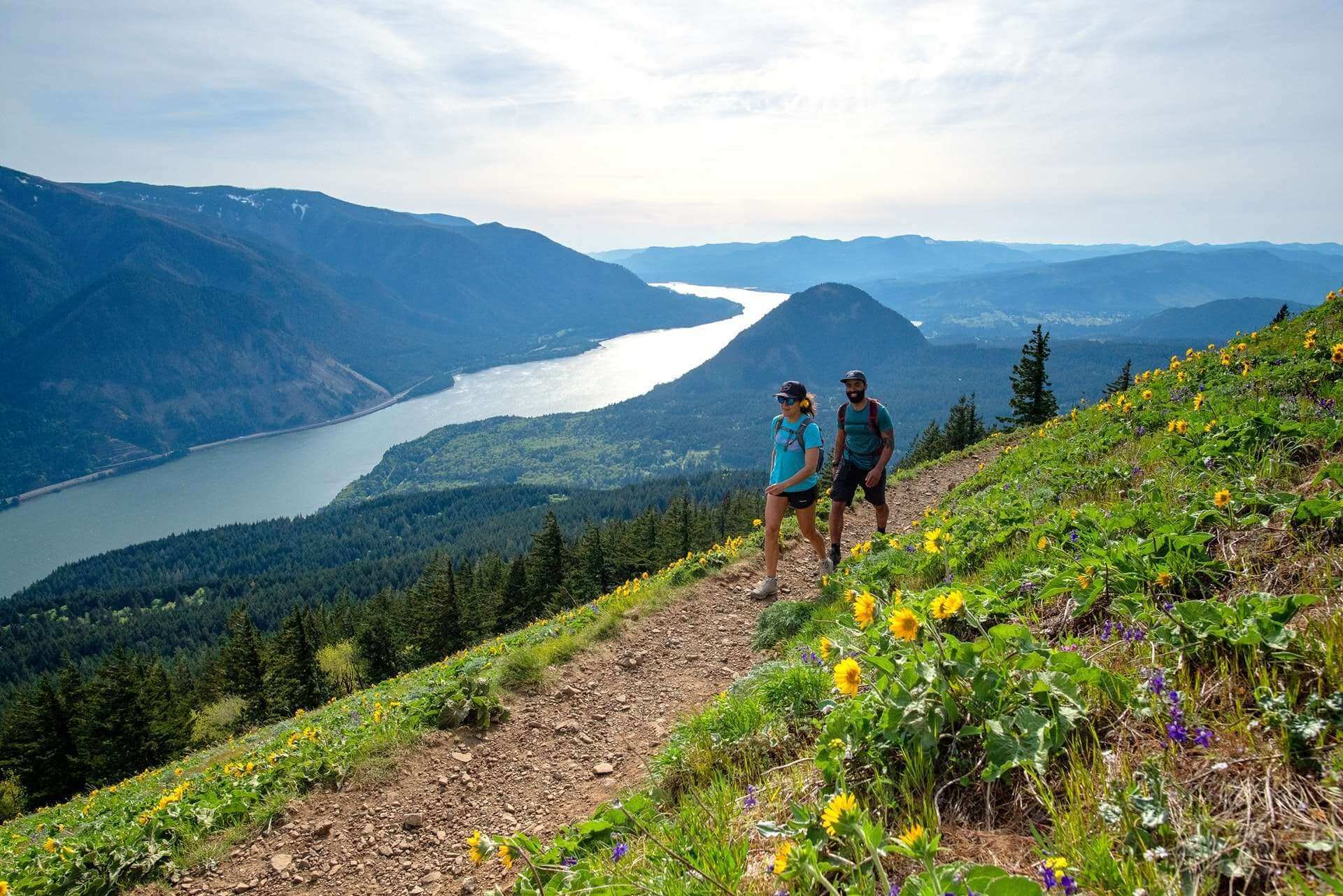 The Gorge Region
Enjoy natural beauty along the Washington-Oregon border
A dream destination defined by stunning scenery, fantastic recreational opportunities and unique cultural attractions, Washington's Gorge Region beckons visitors to trade the daily grind for the great outdoors.
Stretching more than 80 miles along the Washington-Oregon border, the Gorge Region features striking changes in elevation and precipitation, resulting in diverse ecosystems. From lush forests on the western end near Vancouver to the dry grasslands in the east, dramatic changes in scenery make a drive along Interstate 84 a must-do.
The largest city in the Gorge, Vancouver makes a great base for exploration and offers plenty of attractions, including multiple breweries, historic Fort Vancouver, and a scenic waterfront complete with tasting rooms. About 20 minutes to the east, Camas features lovely tree-lined streets, art galleries, and boutiques.
Quirky attractions dot the Gorge, from a full-scale concrete replica of England's Stonehenge monument at the Maryhill Museum of Art to the 1930s-era bathhouse at the Carson Hot Springs Resort.
Ponder the mysteries of the universe while using one of the nation's largest public telescopes at the Goldendale Observatory. Hike Dog Mountain in Skamania County for unparalleled views of the Gorge, Mount St. Helens, and Mount Hood, or follow in the footsteps of Lewis and Clark at the Captain William Clark Regional Park, where the explorers set up camp in 1806.
The area is also home to many popular breweries and wineries offering stunning views and fantastic sips. Walking Man Brewing in Stevenson features a dog-friendly beer garden that's the perfect spot to unwind after a day's adventures.
Related Stories
Nestled throughout the Columbia River Gorge, these small towns offer everything from outdoor recreation to quirky sightseeing.

Located on the Washington-Oregon border, the Columbia River Gorge brims with natural beauty, recreational opportunities and unique cultural attractions.