By Jessica Wick
Situated on the northern shoreline of the enchanting Olympic Peninsula, Port Angeles is nestled between the sea and towering mountains. Known as a destination with countless outdoor and cultural adventures, there are plenty of things to do in Port Angeles.
Things to Do in Port Angeles
From a self-guided mural walk to events and cultural attractions that tell the stories of local tribal communities, here are some things to do in Port Angeles on your next visit.
Celebrate Indigenous Culture
Port Angeles is rich in Indigenous culture. Quite a few local tribes reside on reservations along the coast of the Olympic Peninsula, and numerous Port Angeles parks, museums, murals, cultural centers, and events pay homage both to tribal history and contemporary culture. The Lower Elwha Klallam Tribe — who once had 33 villages in the area — resides just west of the city and is actively involved in the community. Every September, tribal members and community members gather for an annual salmon ceremony to honor and bless a new season of spawning fish. In downtown, you'll find street signs written in the Klallam language.
The Elwha Klallam Museum at the Carnegie operated by the tribe is a fantastic resource for those looking to learn more about the tribe's culture and history. Located in the old Carnegie Library and open by appointment only, the museum features tribal exhibits, including the famous Tse-whit-zen Village — a pre-European contact village in the Klallam territory. Once located in the crook of Port Angeles Harbor, Tse-whit-zen flourished as a village for more than 2,700 years. Now one of the largest excavation sites of its kind, visitors can explore the deep history of Tse-whit-zen's people.
One must-see structure is the House of Learning Longhouse at Peninsula Community College. This is the first longhouse in the nation to be constructed on a college campus. Six local tribes collaborated to design the building, which is set in a wooded area on sacred lands but open to all respectful visitors.
Native traditions are both a part of Port Angeles' history and woven into its current culture and are highlighted through multiple events. The Dungeness Crab & Seafood Festival celebrates the region's diverse bounty and cultural traditions. The festival's Native American program fosters an appreciation for the heritage of the native peoples and their traditions, and a portion of the proceeds go toward education about local habitats.
Related: Discover Washington's Native American Heritage Sites
Explore the Mountains, Lakes, and Sea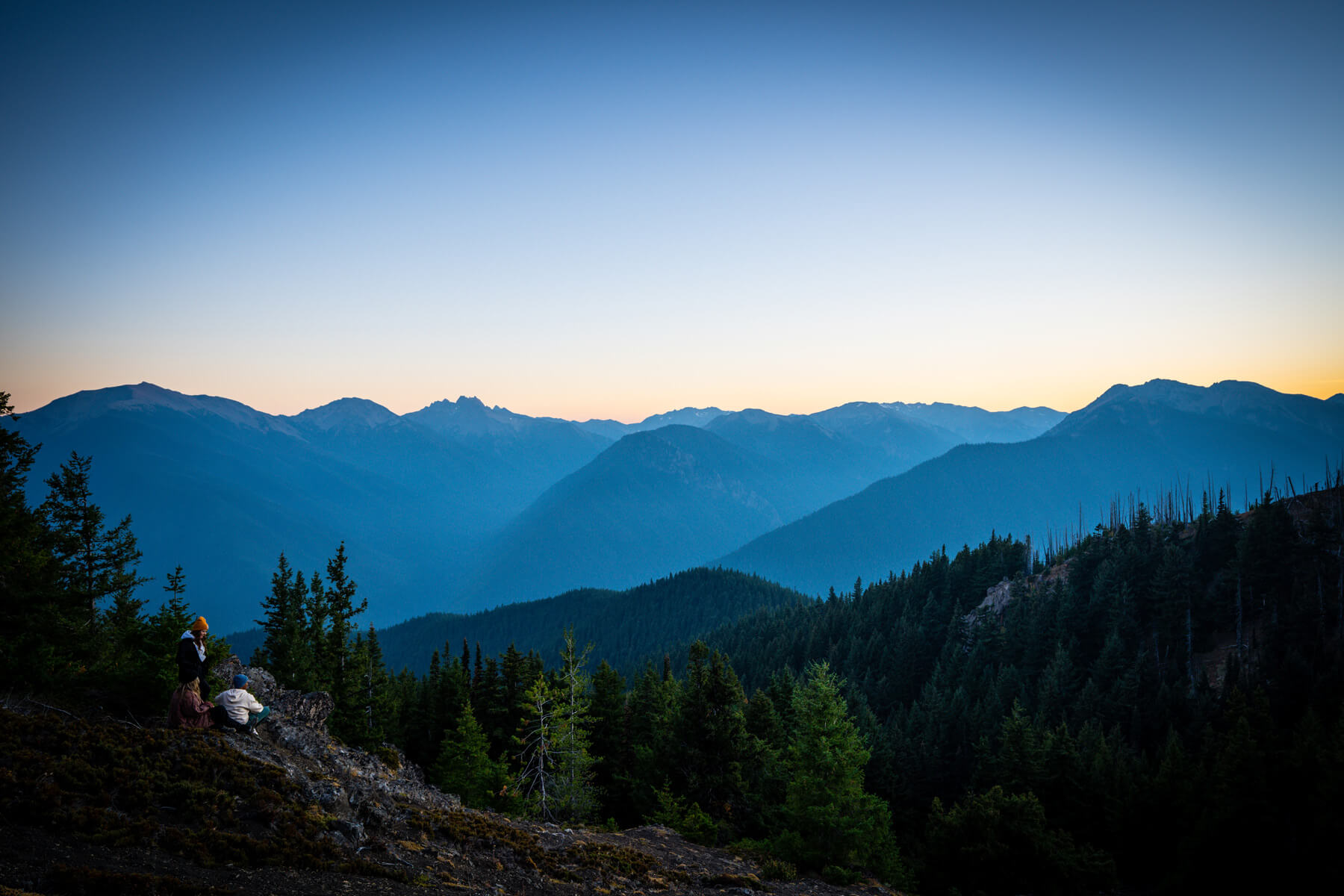 Whether or not you consider yourself an outdoor enthusiast, it's impossible not to be excited by all outdoor things to do in Port Angeles and nearby. The city is only about 20 miles from Hurricane Ridge, one of the most accessible mountain hiking spots within Olympic National Park. In the winter, the area boasts fantastic skiing, snowboarding, snowshoeing, and more.
After trekking Hurricane Ridge, head out and explore a different part of Port Angeles' wild and wonderful nature. The shimmering, crystal-clear Lake Crescent is a mere 30-minute drive from the city and is an iconic destination for anyone exploring the Pacific Northwest. This 624-foot-deep glacier-carved lake is surrounded by lush forest and rugged mountains.
The Olympic Discovery Trail (ODT) is a wonderful way to see the north end of the Olympic Peninsula.
The multi-use trail spans roughly 130 miles between Port Townsend and La Push, and it's a premier destination for both hiking and (non-motorized) biking. With seven access points to the ODT in Port Angeles, drop in at any designated point along the trail and hike, bike, or horseback ride along sparkling lakes and towering forest stands.
Watch for wildlife in nearby Olympic National Park, which spans nearly 1 million acres and serves as a refuge for elk, black-tail deer, mountain goats, coyotes, and black bears, while 200 bird species attract many a bird enthusiast. Port Angeles Harbor and Hurricane Ridge are both locally renowned hot spots for bird watching.
Related: Visiting Olympic National Park
Interested in seeing some sea life? The Feiro Marine Life Center offers up-close encounters with sea creatures found within 20 miles of Port Angeles and the Strait of Juan de Fuca. Of course, you're also always welcome to enjoy some tide pooling yourself at any of the local beaches. And for those who want to paddle the serene waters of the strait, sea kayaking is another great way to immerse yourself in the abounding beauty of the surrounding sea.
Related: Things to do on the Olympic Peninsula
Dive into History and Art
While the surrounding landscape begs to be explored, so too does the city of Port Angeles. With a population of around 20,000 people, the city maintains a small-town vibe but offers an abundance of amenities and activities to explore.
History buffs will have a special appreciation for the Port Angeles Underground Heritage Tour, which provides an in-depth look at the underground tunnels and old buildings constructed before city officials raised the city streets in 1914 (including an old movie theater and hidden brothel).
Next, take yourself on an above-ground tour of the city's art murals and sculptures — there's even an official Port Angeles Art Mural Trail. With more than 12 outdoor murals dotting downtown, this trail is a great way to explore scenes of local Indigenous culture, nature, community industry, history, and more.
The Port Angeles Fine Arts Center features the Esther Webster Gallery and Webster's Woods Sculpture Park, not to mention year-round workshops and events for kids and adults alike. You'll leave feeling more creative, connected, and refreshed.
Looking to take a piece of art home with you? Peruse galleries like 1 of a Kind Art Gallery, Harbor Art Gallery, or Great Little Gallery where you'll find unique local paintings, jewelry, ceramics, woodcraft, and more. You can also find galleries and shopping at the Port Angeles Warf.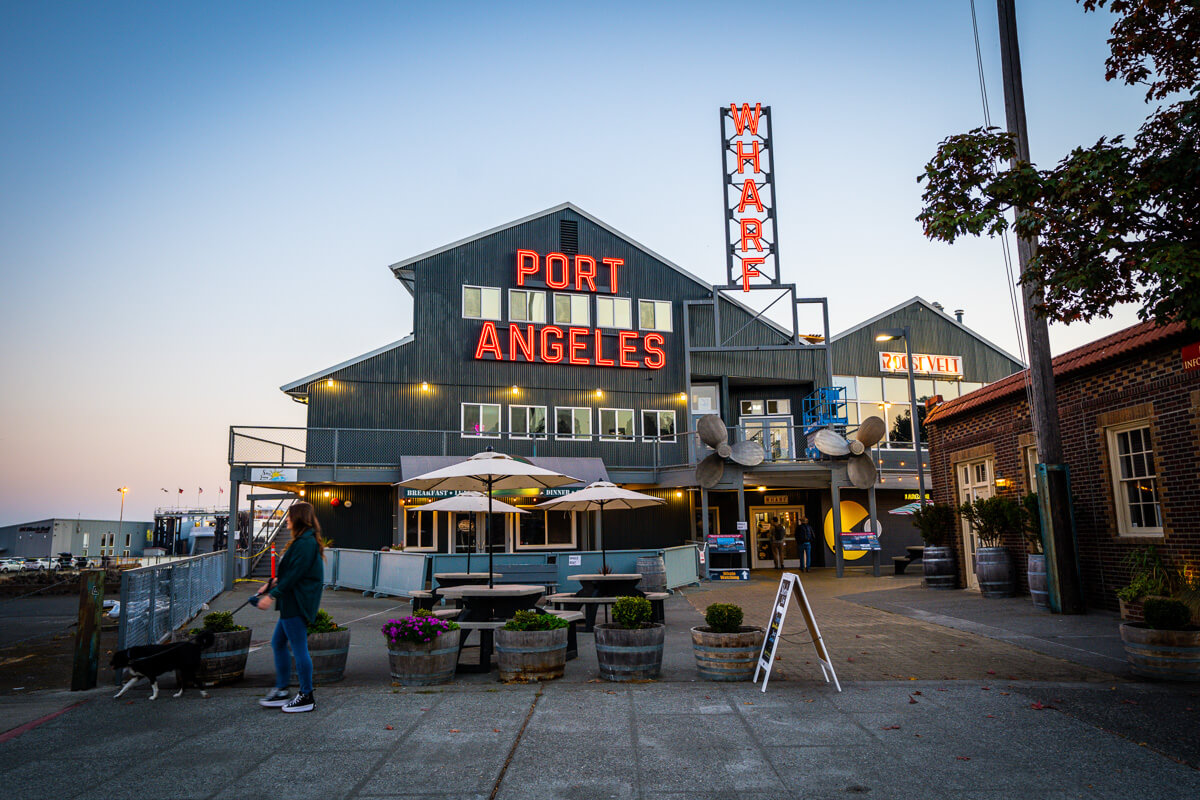 Enjoy Local Dining
With delicious, locally owned restaurants peppered throughout the city, you're never far from something scrumptious to eat. Known for its downhome delicious dining, the Chestnut Cottage Restaurant has served Port Angeles since 1976. The sauces, dips, and soups are all made fresh daily with locally sourced ingredients. The Rail serves up stellar burgers and brews as well as cocktails and adult slushies.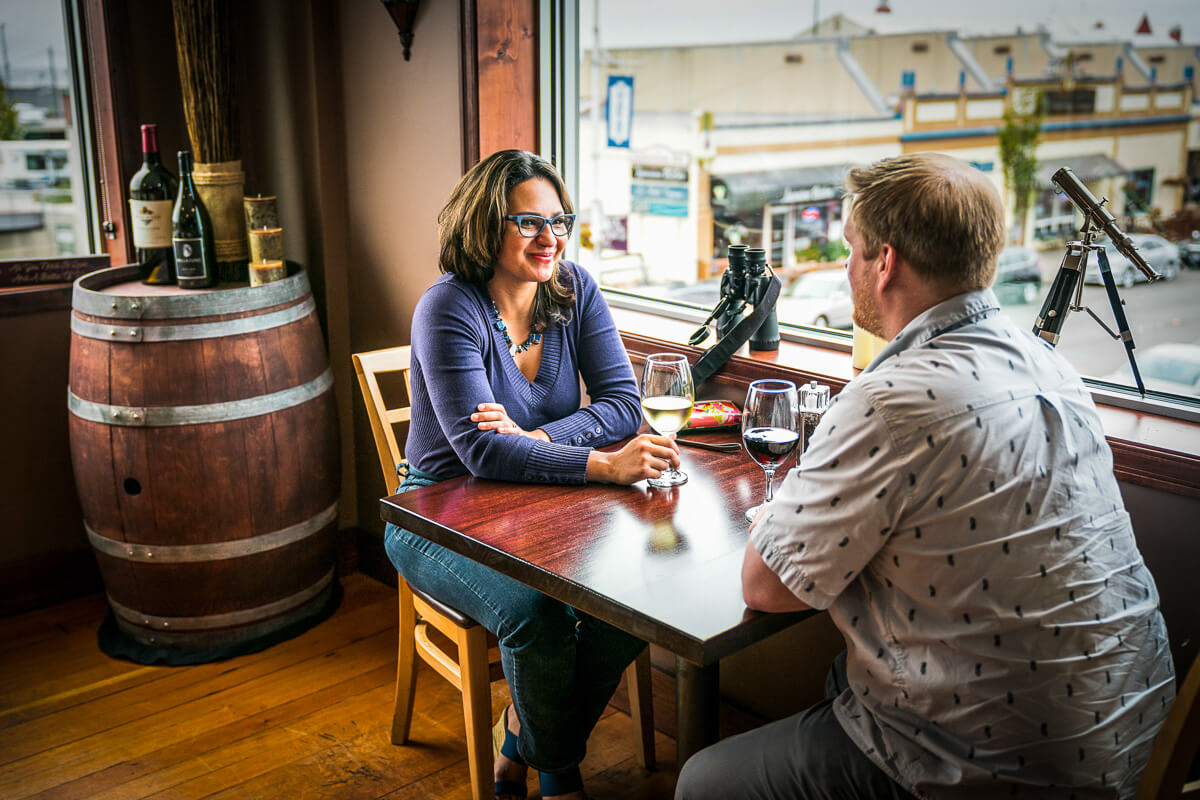 If you're hankering for fish tacos, crab cakes, or a juicy burger after a long day of exploration, then Next Door Gastropub is the place for you. For an elevated evening out, Kokopelli Grill serves up memorable meals like crab-stuffed halibut, smoked salmon fettuccine, and blackened cod. And if you're looking for a healthy meal, check out New Day Eatery for their juice and coffee bar homemade pastries.
Related: Farm-to-Table Dining in Washington
Attend an Event
You'll never need an excuse to visit this gem of a city, but a festival weekend is always a fun time to go. Some of the top annual festivities include the Port Angeles Maritime Festival in June, the Juan de Fuca Festival on Memorial Day weekend, the Dungeness Crab & Seafood Festival in October, and the Wintertide Festival of Lights in December.      
When you're ready to explore the Olympic Peninsula, there are plenty of fun things to do in Port Angeles. Consider making this peaceful city your base for adventure.
About the Author
Jessica Wick is a travel writer and lifelong resident of the Pacific Northwest. While she loves exploring the world for work and for fun, she's always happy to come home to Washington's abundant nature, farm-to-table food, and diverse beauty.