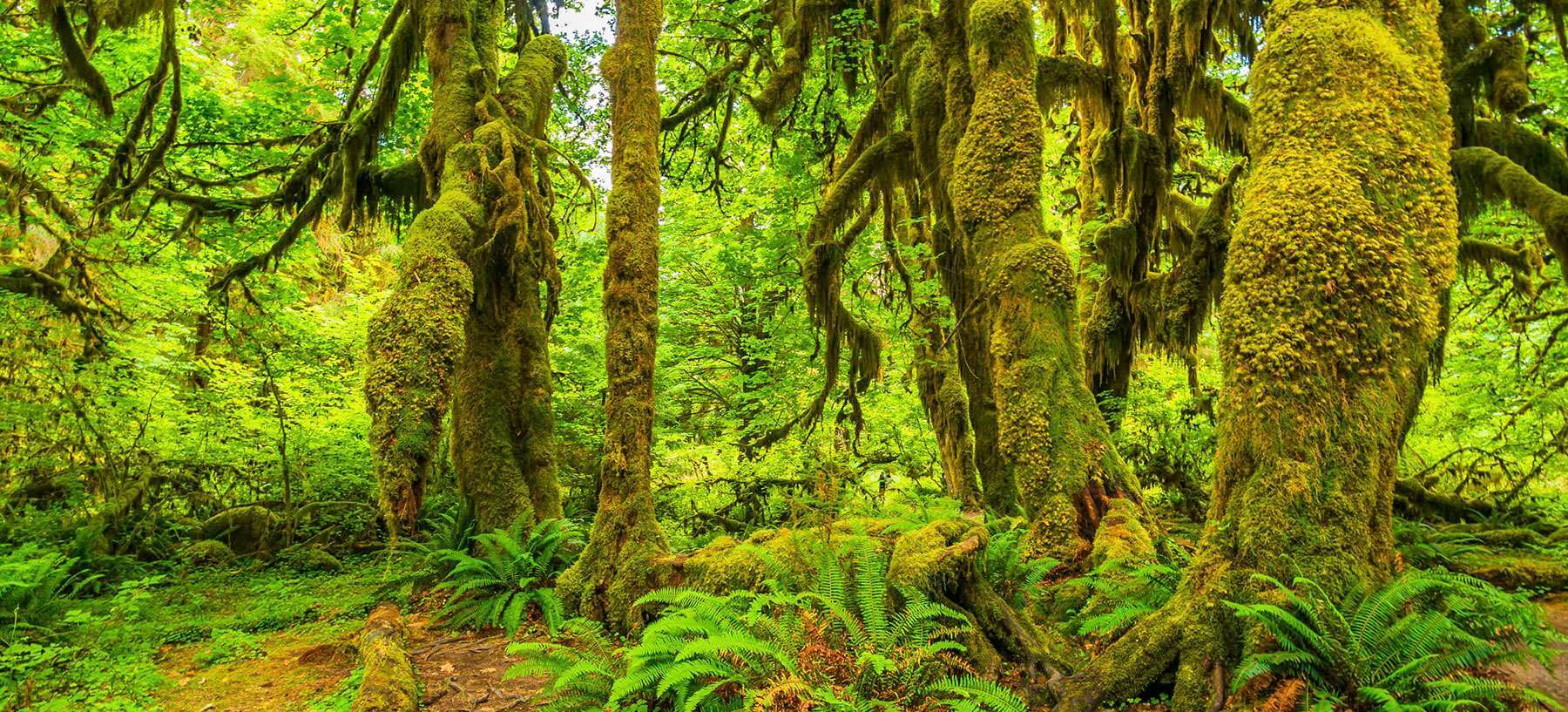 Visiting Olympic National Park
With diverse ecosystems and abundant outdoor recreation opportunities, Olympic National Park is a wilderness wonderland.
Covering nearly 1 million acres, Olympic National Park features everything from mountain peaks and old-growth temperate rain forests to more than 70 miles of rugged coastline. Designated as a World Heritage Site and an International Biosphere Reserve by the United Nations, the park draws millions of visitors each year for exploration and recreation.
Getting to Olympic National Park
Visitors can reach Olympic National Park via the Interstate 5 corridor and connecting to state highways. Once on the Olympic Peninsula, you can use Highway 101 to reach any destinations in and around the park. While no roads cross the park, Highway 101 runs along most of the park's perimeter and offers a great way to see the park for those with a vehicle and ample time.
The Washington State Ferries system offers routes that provide access to the Olympic Peninsula via Puget Sound, where you can use state highways to connect to Highway 101 from Port Townsend, Kingston, and Bainbridge Island.
Since no roads cross the park, be sure to plan your itinerary with distance in mind. Check the park's mileage chart for distances between key destinations, or view trip recommendations based on your available time.
While the park is open year-round, some visitor facilities, roads, and campgrounds may be closed or have reduced hours from October through May.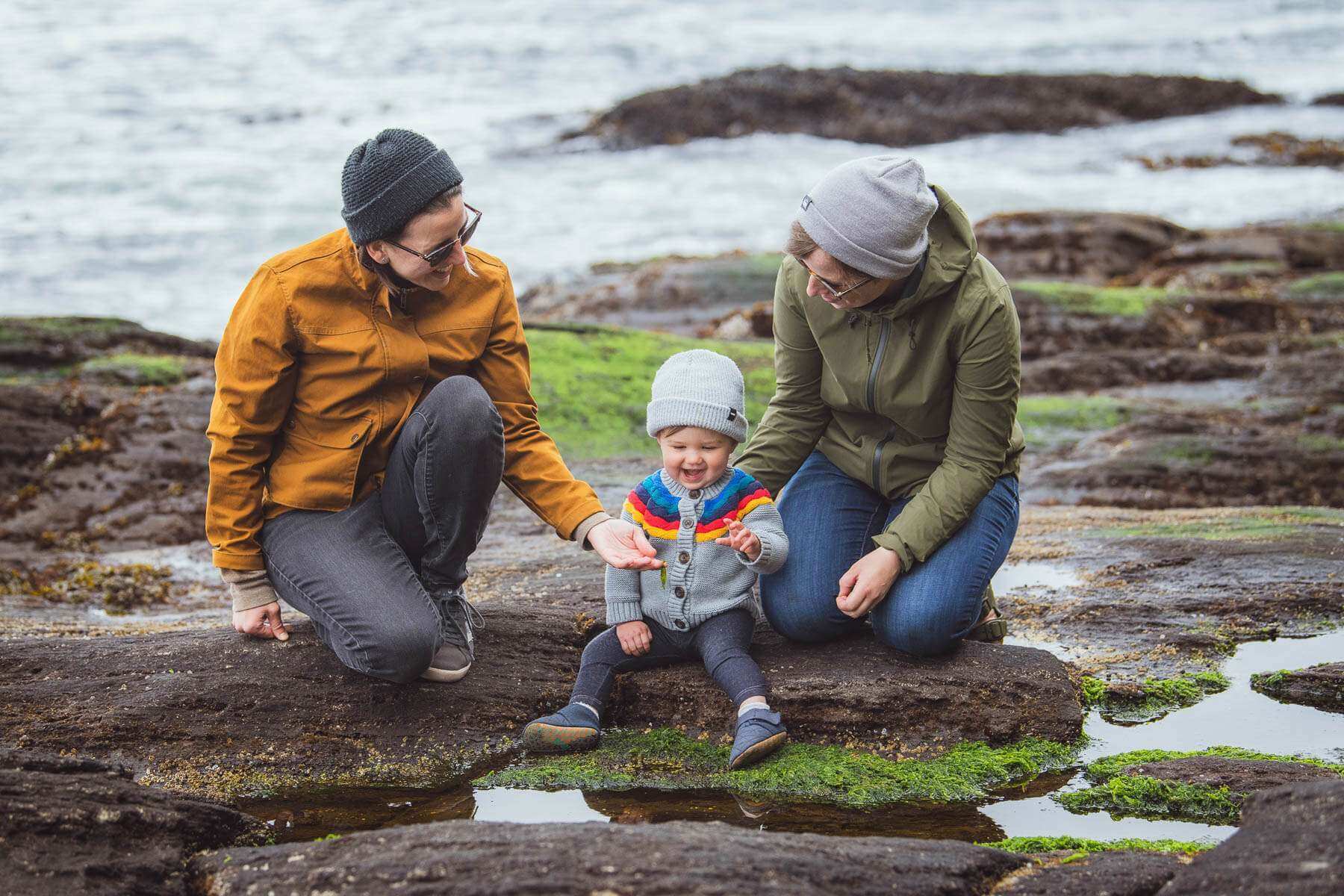 Things to Do in Olympic National Park
Thanks to its size, Olympic National Park offers an abundance of outdoor recreation options available throughout the year. Whether you're looking to unplug during a backpacking trip, wander rugged beaches, or enjoy prime stargazing, you'll find it in Olympic National Park.
Beaches & Tidepools
The parks' rugged coastline is home to driftwood-strewn beaches, sea stacks, and plentiful sea life. The most popular tidepool areas are at Kalaloch's Beach 4 and Mora's Hole in the Wall. Second Beach, Third Beach, and Ruby Beach are also great spots to observe tidal life. Find the best times to visit and brush up on tidepool etiquette before your trip.
Advertisement
Day Hiking & Backpacking
Plan an exciting day hike or walk on one of Olympic National Parks' many trail options. From waterfalls and mountain peaks to lush rain forest and coastal walks, there's a hike for everyone. Trails range from short options such as the 0.8-mile Hall of Mosses Trail through lush temperate rain forest, to more strenuous climbs such as Mount Storm King, which offers sweeping views of Lake Crescent.
Those looking for a longer, more immersive nature experience can plan a backpacking excursion. Wilderness Camping Permits are required for all overnight stays in the backcountry and must be obtained in advance.
Stargazing
On clear nights during the summer, visitors can join a Master Observer at Hurricane Ridge for an evening of astronomy and stargazing. With 95% of the park designated as wilderness and an absence of human-caused light, Olympic National Park is the perfect place to experience the wonders of the night sky.
Water Sports & Fishing
With many rivers, lakes, and miles of coastline, Olympic is a playground for paddlers, boaters, and anglers. The Elwha, Hoh, Queets, Quinault, and Sol Duc rivers offer rapids to suite multiple skill levels, while Lake Crescent, Lake Ozette, and Lake Quinault offer scenic views. Water skiing and towing by motorized boats is permitted on Lake Crescent and Lake Ozette only. Those looking to drop a line can fish certain areas seasonally with the necessary permits. Find fishing regulations.
Wildlife Viewing
Olympic National Park is home to a multitude of species. Birdwatchers can spot bald eagles, northern pygmy owls, and more from among 300 species of birds found in the park's diverse habitats. Roosevelt elk are often seen in the lower rain forests and valleys, while at higher elevations visitors can get a peek at Olympic marmots. Along the coast, don't miss the chance to spot whales from April-May and October-November. And while rare, black bears can sometimes be spotted in the backcountry. Be sure to brush up on wildlife safety before heading out.
Where to Stay
Base yourself inside the park at campgrounds or lodges or stay in one of the many communities situated near the park.
Park Lodges
Lodging accommodations inside the park provide a range of accommodations. Lake Crescent Lodge, Log Cabin Resort, and Sol Duc Hot Springs Resort are available seasonally, while Kalaloch Lodge is open year-round. As the name suggested, Sol Duc Hot Springs Resort boasts three mineral hot spring soaking pools in a serene setting. Advance reservations are strongly encouraged as rooms book up fast for travel in July and August. For deals and fewer crowds, consider traveling during the spring and fall.
Just outside the park's boundaries but situated within the Olympic National Forest is Lake Quinault Lodge. Open year-round, this rustic lodge built in 1926 boasts lake views, water activities, and scenic trails within easy reach.
Advertisement
Campgrounds
Visitors can choose from multiple campgrounds spread throughout the park. The summer months of June through September are the busiest time of year. During that time, reservations can be made for Fairholme, Hoh, Kalaloch, Mora, and Sol Duc campgrounds and popular wilderness camping areas. Due to the park's popularity, it is highly recommended to make your reservations months in advance.
Campgrounds are also available outside park boundaries.
Nearby Communities
Many communities surround Olympic National Park and make great bases for exploring different regions of the park. Lodging can be grouped into three primary regions around the park: north, west, and east.
The largest communities on the northern peninsula are Port Angeles, Sequim, and Port Townsend. The coastal west side of the park offers lodging spread out across small communities. Accommodations can be found in Forks, which is the largest town, as well as La Push and Lake Quinault.
On the east side, lodging is available in communities located along the Hood Canal, including Hoodsport, Quilcene, and Brinnon. The larger cities of Olympia and Shelton are located farther south on Highway 101.
Additional Resources
For trip ideas, camping reservations, visitor centers, weather conditions, and alerts, visit the NPS website.