Located in Eastern Washington about 20 miles from the Idaho border, Spokane offers a warm and casual culture. Home to the largest urban waterfall and two of the largest state parks in Washington, outdoor opportunities are never far from the downtown core.
Along with endless outdoor experiences, Spokane's bold art and entertainment scenes create an inclusive community. When you visit Spokane, you'll notice no shortage of stellar food and drink options, from incredible seafood and local-focused restaurants to speakeasy cocktail bars and award-winning breweries.
Wander Spokane's districts in search of antique shops, head to local farms in Green Bluff for wine tasting, peruse the site of the '74 Expo World's Fair in the newly renovated Riverfront Park in the heart of downtown, or hop on the Centennial Trail for a stunning walk along the Spokane River.
Things to Do in Spokane
Spokane is more than what meets the eye. From a vibrant arts and culture scene to uncrowded outdoor recreation opportunities, here are some ideas to make planning your trip a breeze.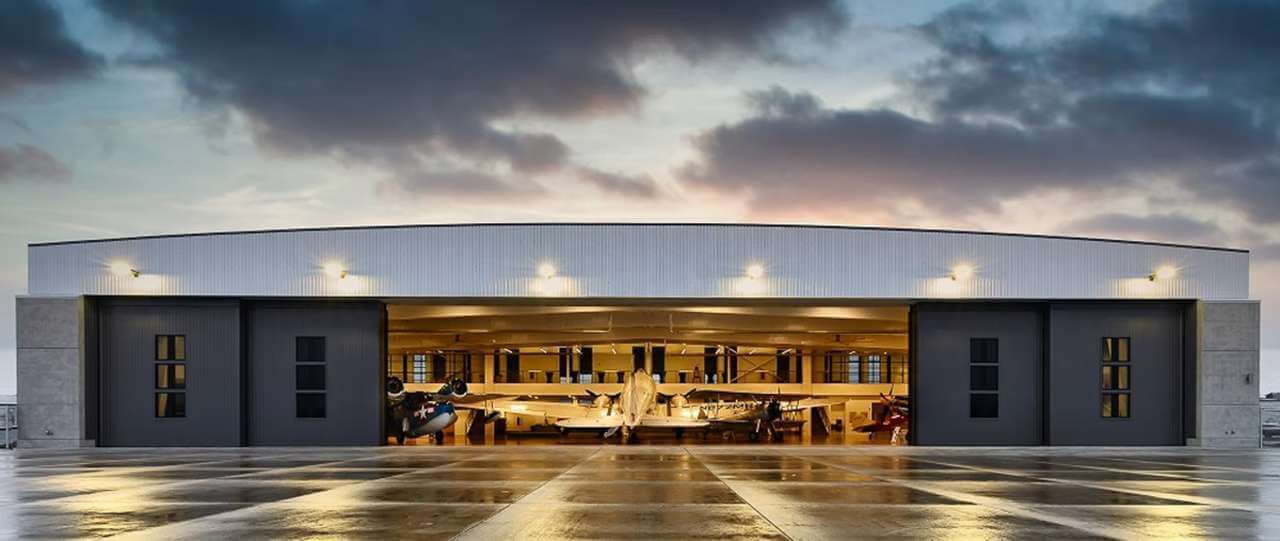 Arts & Culture
Spokane is creative by nature. The city is a meeting place for artists, performers, curators, and musicians, and offers plenty of museums, theaters, and historic buildings to explore.
Museums
Northwest Museum of Arts & Culture
The Northwest Museum of Arts & Culture is a lovely Smithsonian-affiliated museum that regularly hosts incredible exhibits. This cultural destination seeks to expand public appreciation of tribal history, culture, and art. The museum is also the first-ever U.S. destination to host the DreamWorks Animation: The Exhibition Journey from Sketch to Screen. Plan a visit to see their permanent installation of the world's largest collection of Plateau tribal art from the Tribes of the Columbia River Plateau.
Historic Flight Foundation Museum
Love vintage planes? The Historic Flight Foundation Museum at Felts Field is a must-see experience. Aviation enthusiasts of all ages will appreciate the amazing collection of aircraft restored to flying condition.
Mobius Discovery Center
Science and discovery are the names of the game at Mobius. This museum is perfect for kids (and adults) of all ages.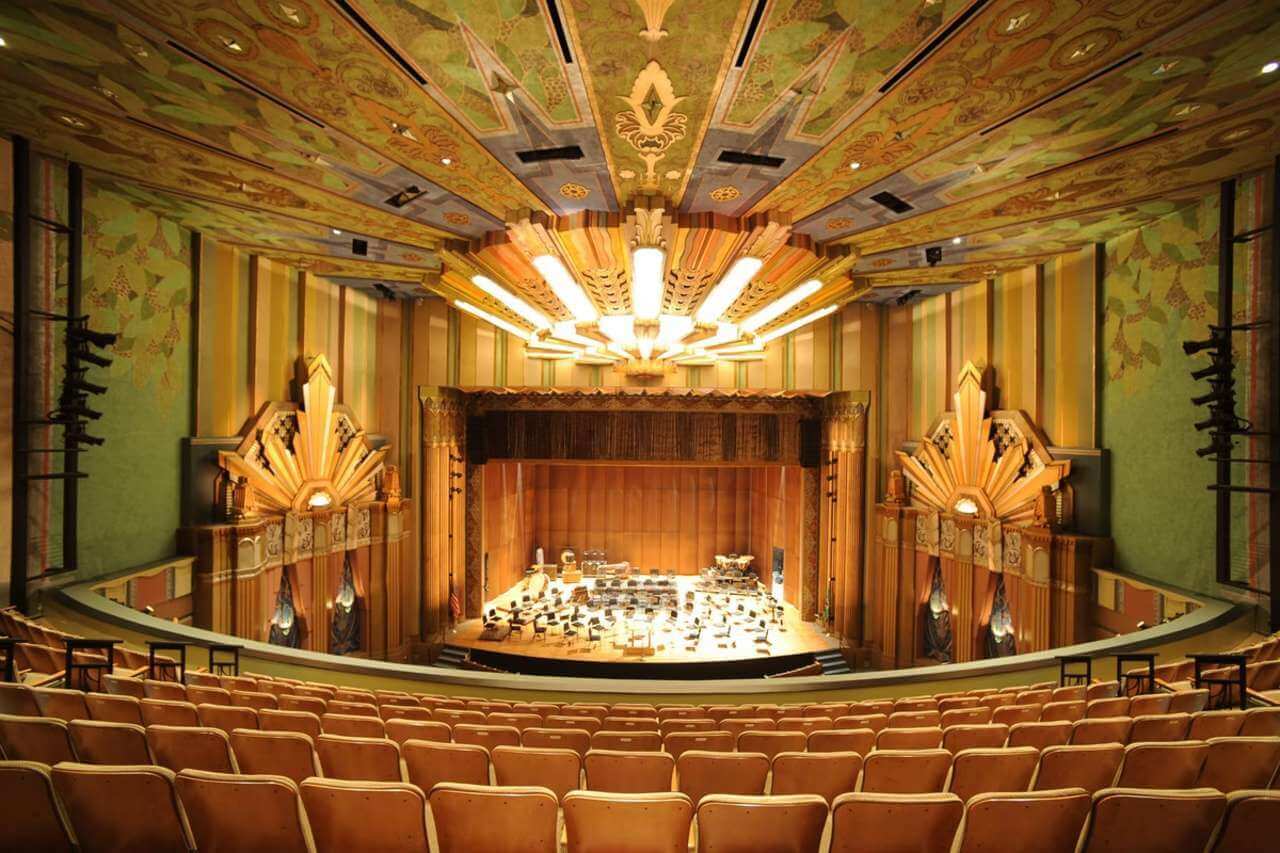 Theaters
Spokane Symphony
The lilting sounds of the Spokane Symphony have entertained Spokane audiences for an impressive 76 seasons. James Lowe conducts the symphony, housed in the architecturally stunning Martin Woldson Theater at The Fox.
Spokane Civic Theatre
Entertaining people since 1947, the Spokane Civic Theatre is officially one of the oldest and longest-running community theaters. Past shows include Roald Dahl's Matilda The Musical and It's a Wonderful Life.
Best of Broadway
You don't have to travel to New York City to catch the latest Broadway show. The shows come to you at First Interstate Center for the Arts. The 2022-23 season offers Tony Award winners such as Dear Evan Hansen and Hairspray.
Spokane Comedy Club
You'll frequently find the best comedic acts in the world headlining the Spokane Comedy Club. Guests will always find something to laugh about with comedians like Marc Maron and Whitney Cummings.
Historical Walking Tours
With historic buildings on every block and sculptures peppered throughout the downtown area, a walking tour is a great way to explore the city.
Heritage Walk
While you're downtown, take the self-guided Heritage Walk to immerse yourself in the history of the area's significant historic buildings.
Sculpture Walk
Public art is essential in Spokane. The free self-guided Sculpture Walk is a great way to see Riverfront Park, Gonzaga University's campus, and feed your soul at the same time.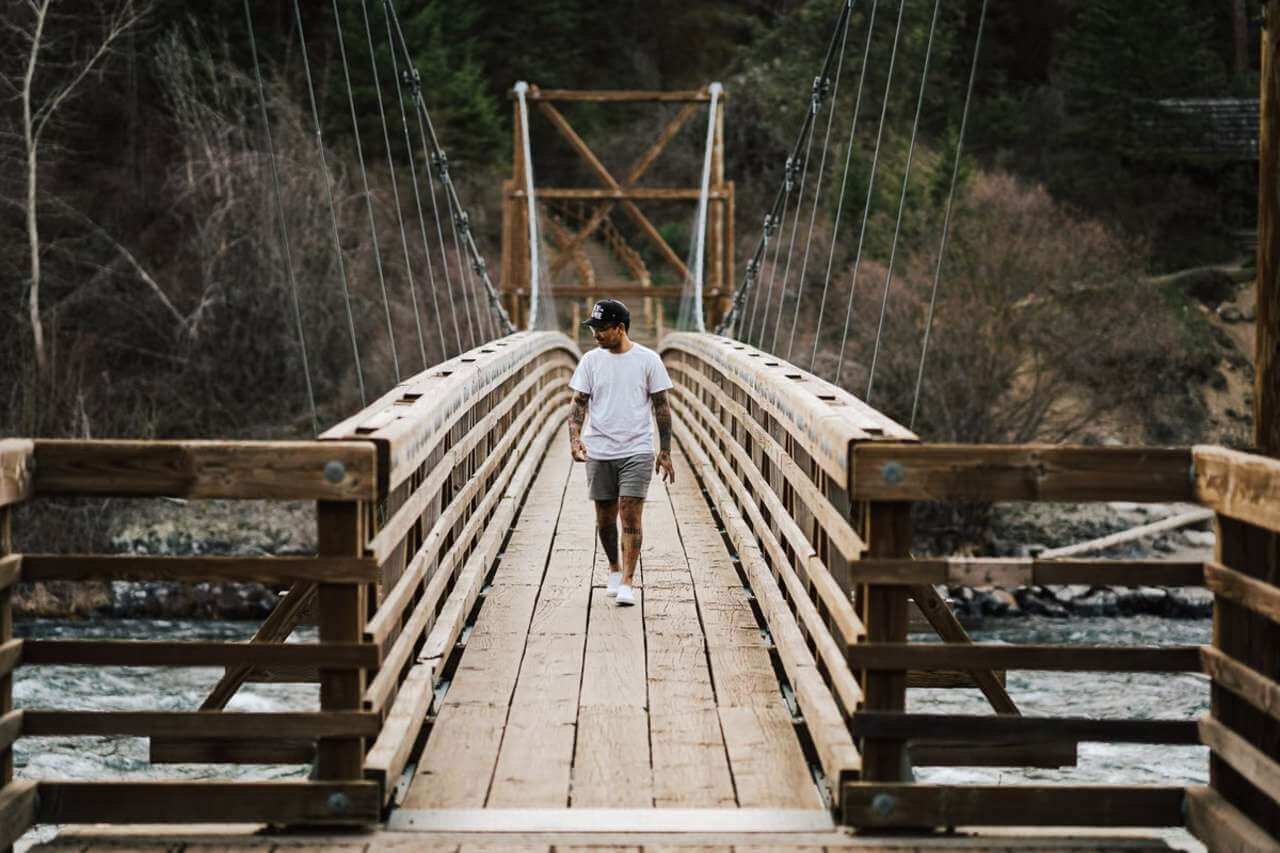 Outdoor Recreation & Nature
From the Spokane River gorge to the peak of Mount Spokane, you'll find stunning scenery, adventure, and tranquility. There's something for every outdoor enthusiast in the Pacific Northwest.
Parks
Riverfront Park
Riverfront Park was designed for Expo '74 and encompasses several points of interest, including SkyRide gondolas that take visitors over Spokane Falls, the country's largest urban waterfall. You won't want to miss the iconic 155-foot Great Northern Clocktower or the freshly renovated Pavilion that features light shows every weekend and serves as an outdoor concert venue.
Riverside State Park
Located just nine miles northwest of downtown Spokane, this vast park has something for every outdoor enthusiast. The 40-mile-long, paved Centennial Trail starts here and ends in Coeur d'Alene, Idaho. The park has hiking and biking trails, horse trails complete with an obstacle course and a 60-foot round pen, plus it is ORV friendly.
Mount Spokane State Park
Every season is the perfect time to visit Mount Spokane State Park. With hiking, biking, and horse trails, you'll get a different view every time. The mountain is home to Mt. Spokane Ski & Snowboard Park if you love winter sports. Make sure to stop at the historic Vista House for a photo op.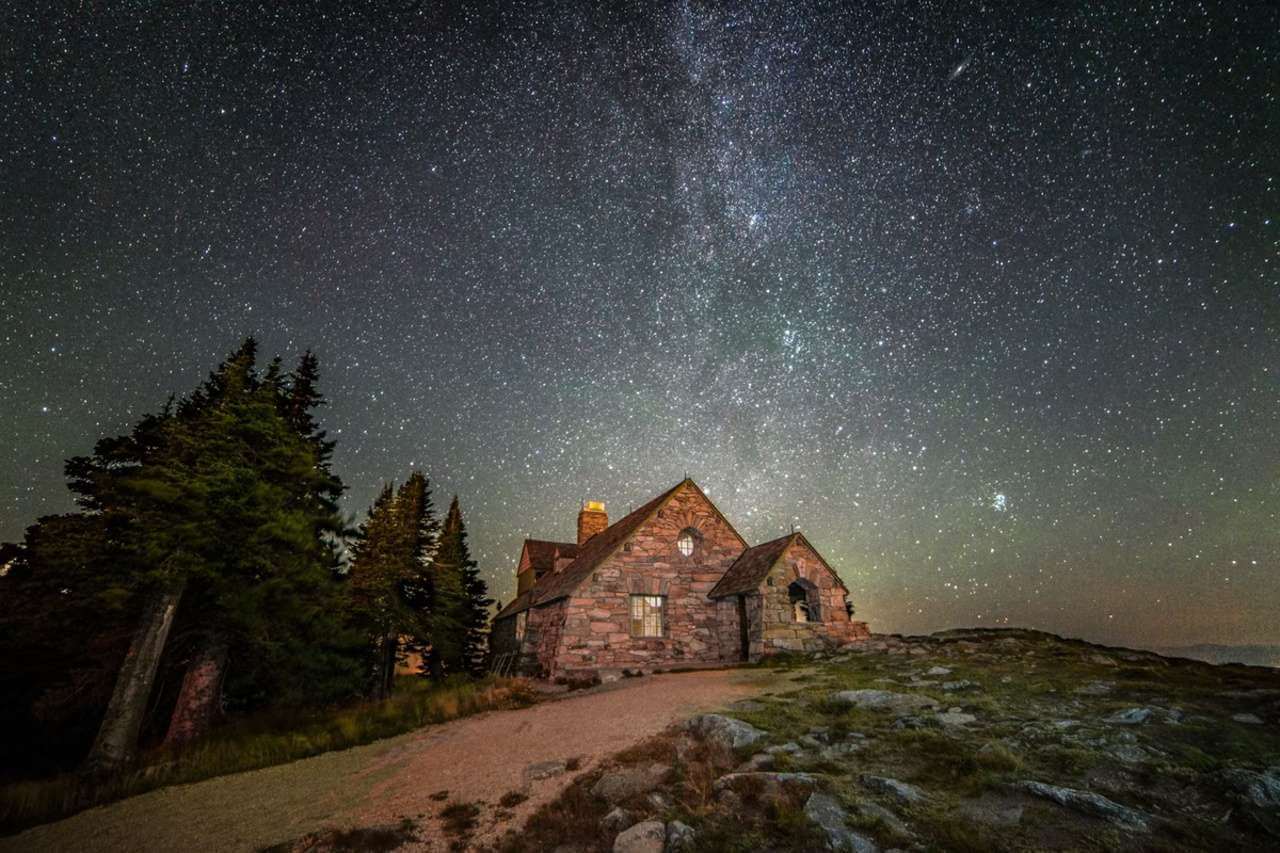 Hiking, Biking, & Running Trails
Spokane is perfect for those who love being outside. Below you'll find some of the most popular trails in the area.
Camp Sekani & Beacon Hill
This trail system sits on 1,000 acres and features 30 mountain bike trails to choose from. The elevation gain is moderate, with the highest point at 2,604 feet above sea level.
Centennial Trail
Make a day of it and bike the entire 40-mile Centennial Trail, which runs from Riverside State Park to Coeur d'Alene, Idaho. The whole trail is paved and flat.
Iller Creek/Rocks of Sharon
Located in Spokane Valley, this hike has various trails to the top, including more challenging terrain, including a 1,200-foot gain in elevation. Don't be intimidated, the views of the Palouse await.
Liberty Lake Loop Trail
Go chasin' waterfalls on the Liberty Lake Loop Trail. This 8.5-mile trek is filled with cedar groves, a little waterfall, and beautiful views of Liberty Lake.
Riverside State Park/Bowl and Pitcher
This hike follows the Spokane River on an old railroad grade and is great for all skill levels. The suspension bridge is the perfect spot to view the rocks that resemble a bowl and pitcher.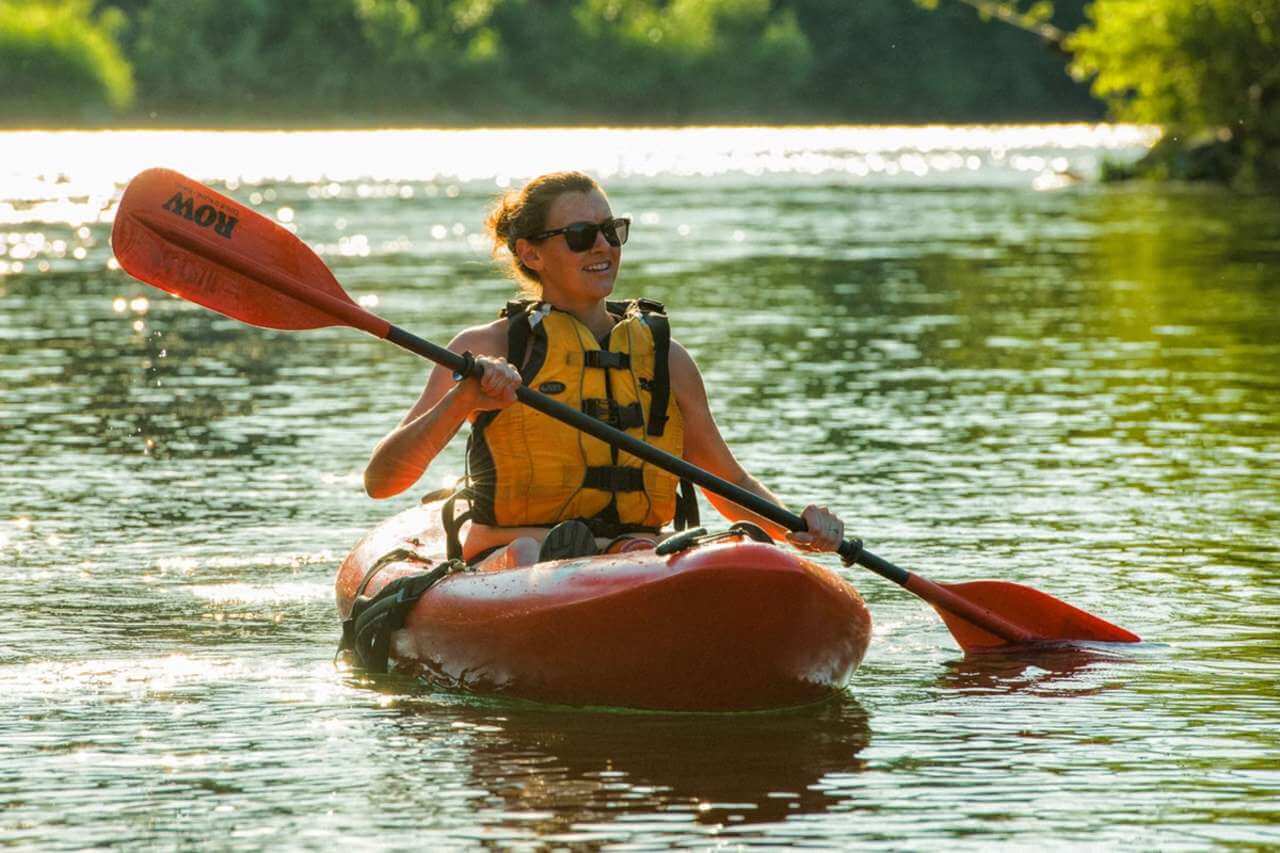 Spokane River
The Spokane River runs through the middle of the city, and you can raft it, paddleboard it, kayak it, or swim it. Expert guides from Wiley E. Waters and ROW Adventures will take you for water adventures that begin just below the Spokane Falls in downtown and take you along the river gorge to Riverside State Park.
If you're looking for calmer waters, grab a kayak or stand-up paddleboard from Fun Unlimited at the river access point under the Division Street Bridge and make your way through the waters of the upper Spokane River for an urban water adventure.
Lake Life
Spokane may be landlocked, but there's no shortage of watersports and fun. With 76 lakes around the region and dozens of rivers, you're sure to find the perfect place to paddle, float, or boat. Anglers will enjoy the opportunity to fish for trout, bass, whitefish, and more year-round.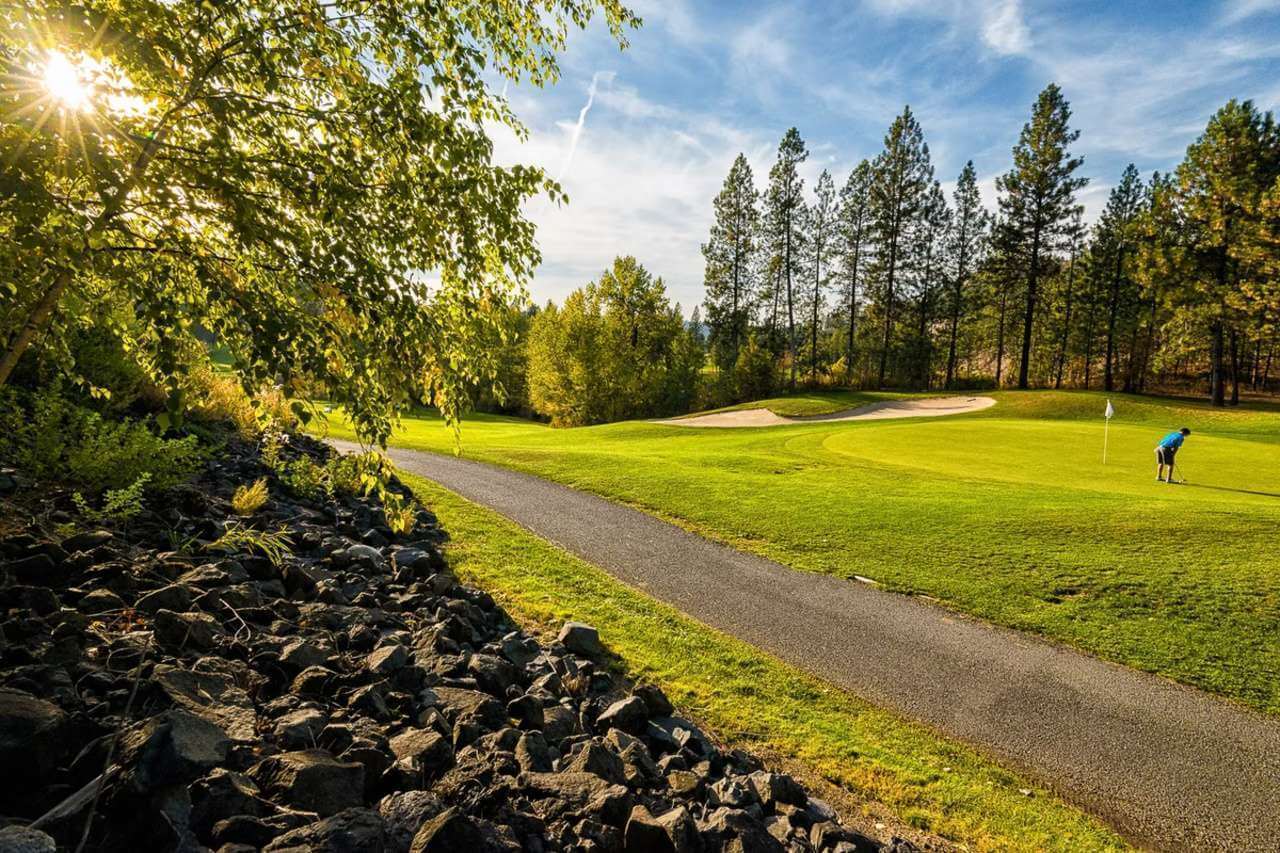 Golf
Is Spokane America's greatest municipal golf city? GolfAdvisor.com thinks it might be. Spokane golf courses are highly regarded for their challenging layouts, exceptional conditions, pristine fairways, and smoothly rolled greens. Two courses worth noting are Indian Canyon Golf Course and The Creek at Qualchan.
Winter Sports
Spokane is a ski town but in city form. With five ski resorts within a 90-minute drive of downtown, you'll find easy access to adventures like skiing, snowboarding, snowmobiling, snowshoeing, and much more.
Related: Where to Ski and Snowboard in Washington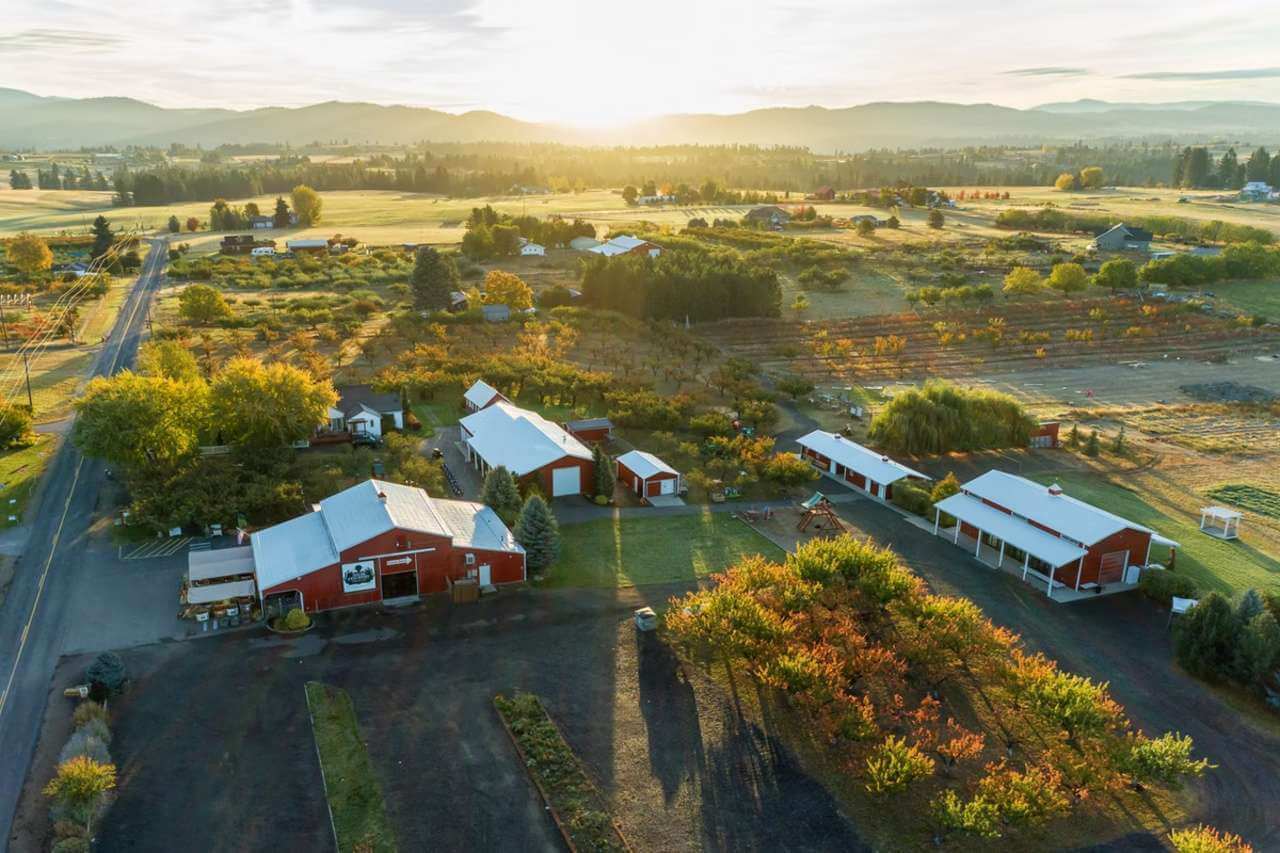 Scenic Drives
Little Spokane River to Nine Mile Falls
You'll find Nine Mile Falls along the Spokane River between the Little Spokane River Natural Area and Riverside State Park. Although no longer a raging waterfall, the area boasts stunning surroundings on the banks of the river and offers a slew of backroads to explore.
Spokane Valley to Green Bluff
Whether you're planning to stop in Green Bluff and pick seasonal produce or enjoy a beer at Big Barn, a drive around this community of small family farms is the perfect day trip. While fall is the peak season for Green Bluff, there's still plenty to experience during the spring and summer. From wine and mead tasting to U-pick flowers, cherries, peaches, strawberries, apples, and more, you won't be short on activities regardless of the season.
Related: Discover Washington's Ponderosa Region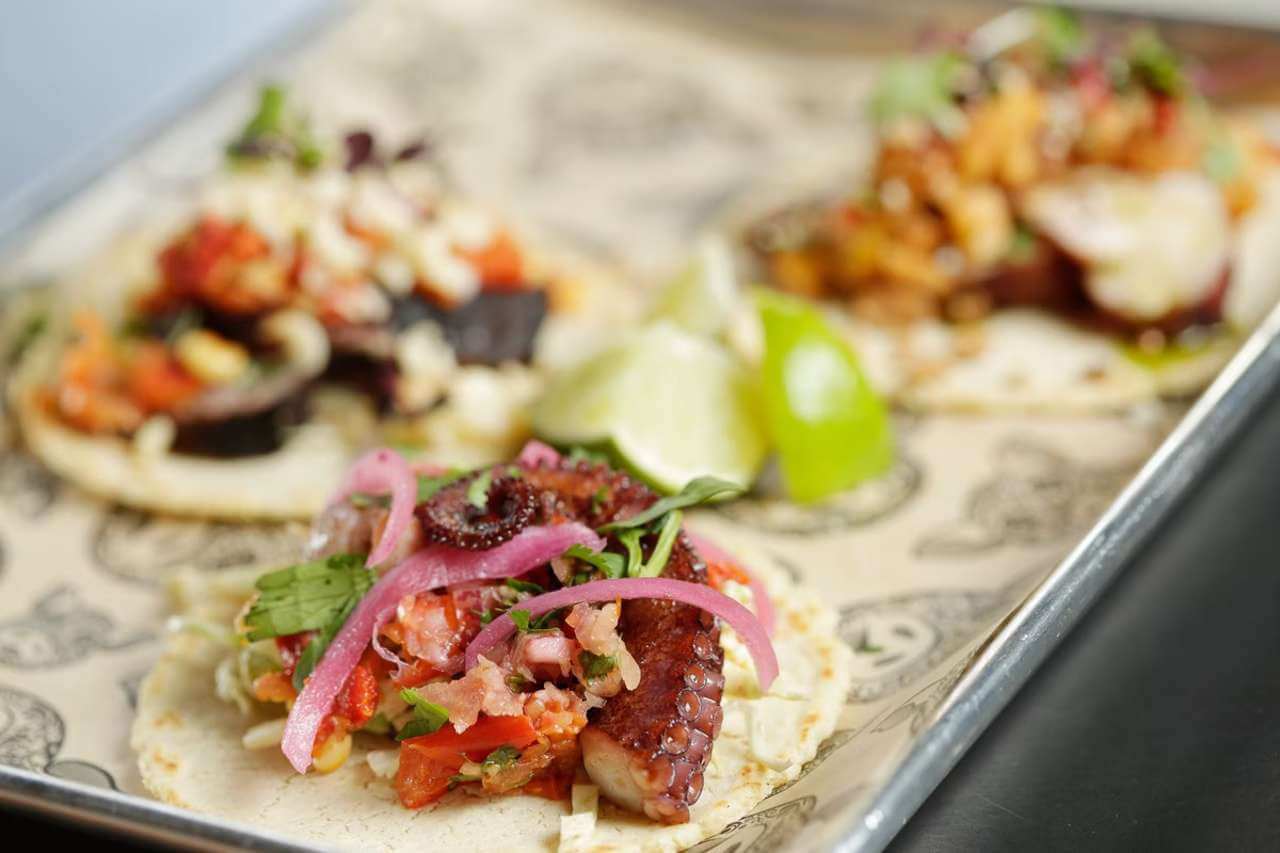 Food + Drink in Spokane
When you come to Spokane, come hungry. This foodie paradise is making a name for itself in the national food scene thanks to local chefs dedicated to the culinary craft. Since Spokane County is home to thousands of farms, there's no shortage of restaurants focusing on fresh, farm-to-table efforts.
In addition to excellent dining, Spokane is known as one of the best cities in the U.S. for beer and wine connoisseurs. With over 30 breweries and 20 wineries and tasting rooms, you can tour and taste your way through the area. Check out these few options covering a variety of cuisines.
Cochinito Taqueria
With a casual and approachable vibe, Cochinito serves up street-style tacos with flair and a wide range of flavor profiles. Enjoy specialty margs and house-made tortilla chips with your tacos. Keeping with the casual atmosphere, patrons order and pay from the main counter.
Feast World Kitchen
Guests at downtown Spokane's Feast World Kitchen dine on dishes from different countries like Egypt, Ethiopia, and Eritrea to Ukraine, Venezuela, and Vietnam almost every day of the week. This humble eatery supports Spokane's immigrant and refugee community by partnering with some 75 chef-entrepreneurs from nearly 40 countries who take turns renting the kitchen to serve specialties from their homelands.
Wild Sage
Wild Sage is a fine-dining restaurant located in central downtown that boasts delectable American bistro-style cuisine. The menu features high-quality meats, fresh seafood, seasonally inspired food, and locally sourced ingredients.
Tavolàta
It's all about pasta at Tavolàta! Located across from Riverfront Park, the menu boasts Italian fare with a focus on freshly made pasta, from ravioli to linguine. They're also famous for their exceptional happy hour. When you go, be sure to try the croquettes.
Related: Farm-to-Table Dining in Washington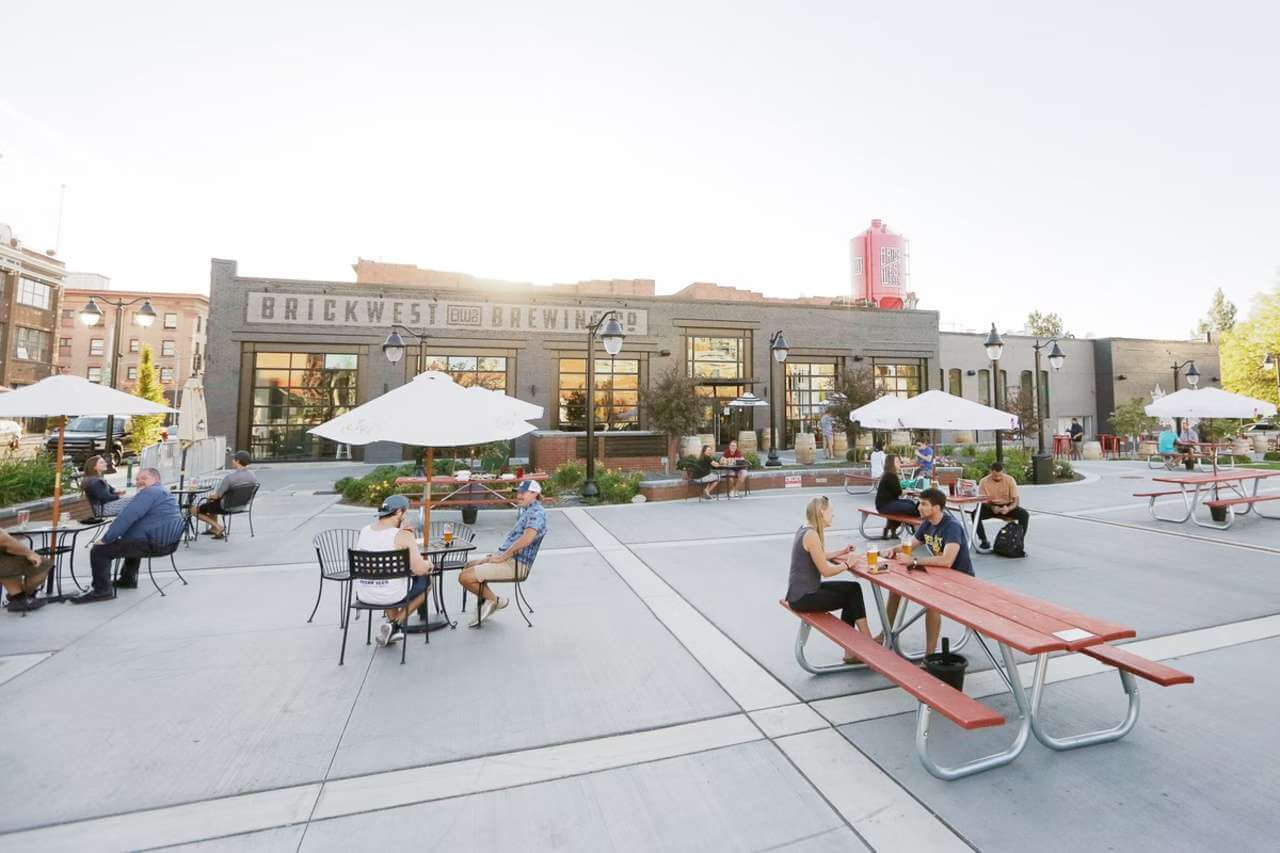 Brick West Brewing
Brick West Brewing pairs amazing local beer with a focus on community. Expect weekly trivia, game watch parties on the projector screen, and an expansive patio perfect for summer. The brewery also supports local organizations like the Spokane Parks Department.
Baba
Welcome to Mediterranean-influenced comfort food in the beautiful Kendall Yards district. Owned by Chef Adam Hegstead, Baba prides itself on using as many local producers and farmers as possible. You won't be disappointed with the Turkish mac n' cheese made with shell pasta, labneh cheese sauce, bread crumbs with brown butter, and dukkah.
Spokane Cheesecakes
Spokane Cheesecakes is the only place in town that solely sells cheesecakes, so it's obvious this Black-owned restaurant has perfected its craft. Using a European method, they cook their cheesecakes long and slow, which achieves the ideal consistency.
Indaba Coffee Roasters
Spokane takes its coffee seriously. Indaba Coffee Roasters fill their coffee shops with their own special roasts and skilled baristas ready to guide you through a coffee journey. Unique brews, like a lemon-vanilla or lavender latte, are created to truly showcase the freshly roasted beans.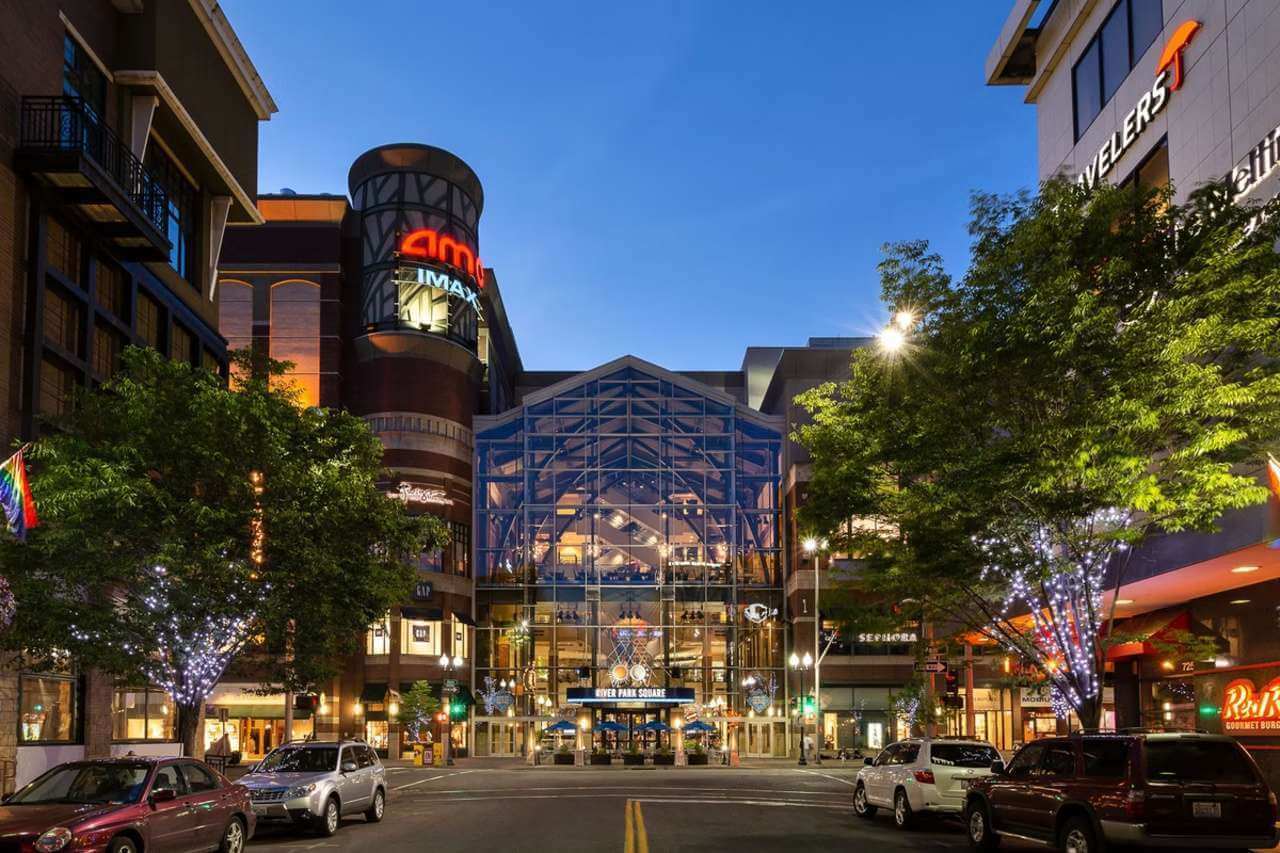 Shopping
River Park Square
Look no further than River Park Square for your favorite stores like Nordstrom, lululemon, The North Face, Apple, Nike, Carhartt, and more. This downtown shopping area has national chains that everyone loves as well as independent and locally-owned businesses.
From Here
From Here features one-of-a-kind items and thoughtful gifts made by Spokane artists and makers. Everything is handmade or designed with a story behind it, and purchases support local artists. You'll find everything from jewelry and wall art to screen-printed clothing and bath products.
Atticus Coffee and Gifts
Atticus Coffee and Gifts carries a charming and eclectic assortment of gift and décor items. You will find locally roasted coffee, tea, soaps, home décor, books, cards, chocolates, and more. Atticus also proudly features a large selection of items created locally.
North Monroe District
For anyone who loves thrifting, antiques, and vintage clothing, the shops in North Monroe make this neighborhood a destination. Find pin-up style clothing at Atomic Threads Clothing Boutique, or browse Kingsley & Scout for men's clothing and handcrafted goods in one retail and art space. Tossed & Found, 1889 Salvage Company, and Chic & Shab are also a must.
Kendall Yards Night Market
Every Wednesday from 5-9 p.m. running mid-May through mid-September, the
Kendall Yards Night Market is the place to be. You'll find everything from local fresh produce and herbs to cheese, honey, baked goods, pickles, and jams. Come for the shopping and local vendors but, stay for a food truck dinner on the lawn.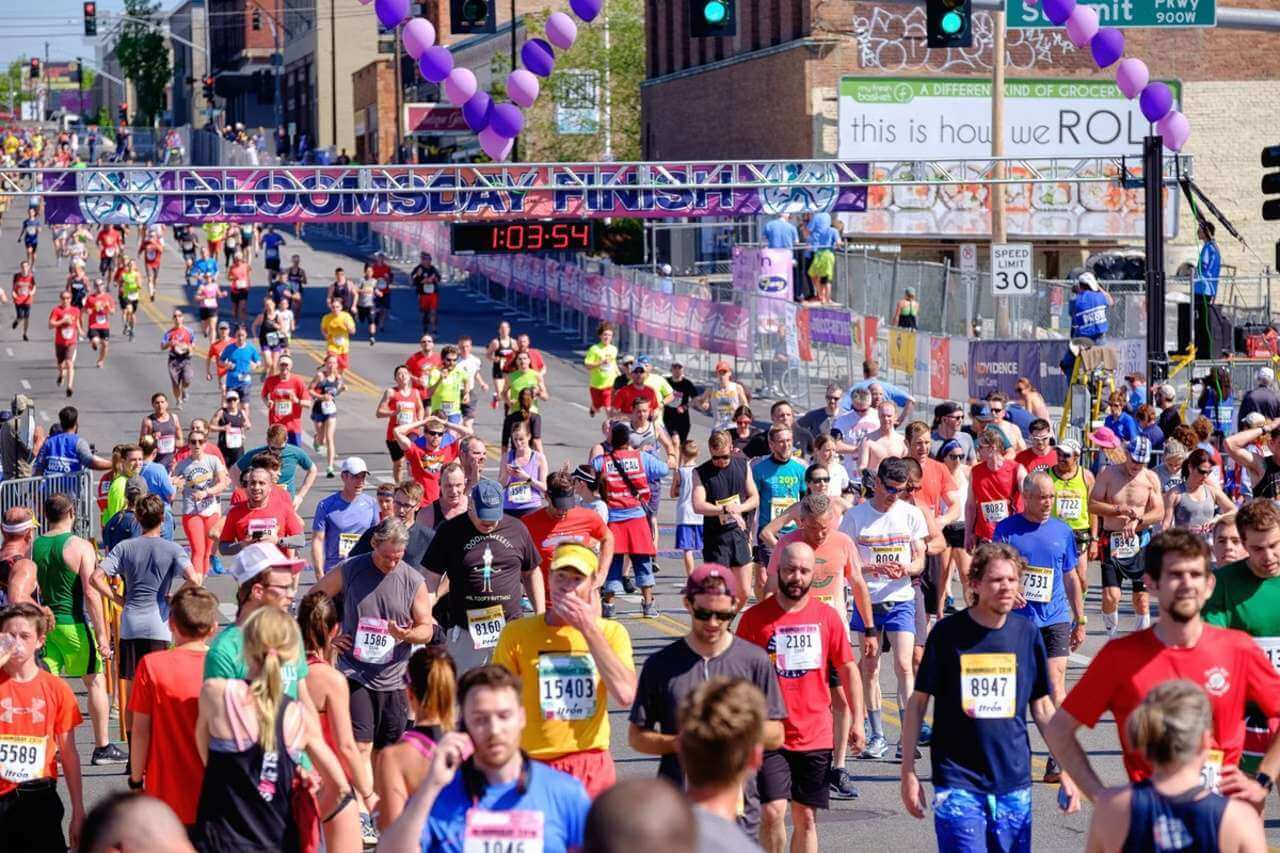 Major Annual Events & Festivals
Plan your trip to Spokane around one of these amazing annual events. Here are just a few of Spokane's recurring events that attract visitors and locals alike every year.
Inlander Restaurant Week (February – March)
Inlander Restaurant Week is the most delicious time of the year. Hundreds of restaurants and chefs across the region craft curated three-course menus at fixed pricing. Nothing breaks up the cold winter months like warm, mouth-watering menus by fabulous local chefs.
Bloomsday (May)
Since 1977, the first Sunday in May has been dedicated to Spokane's Lilac Bloomsday Run. What started as a small run with about 1,200 runners has now become an annual tradition that attracts over 50,000 participants. The 7.5-mile route takes participants through a course beginning and ending in downtown near Riverfront Park with scenic views of the river.
Spokane Lilac Festival (May & November)
Since 1938, the Spokane Lilac Festival Association has been celebrating the Spokane community with a week of festivities that combine the city's famous lilacs with community events to paint the town purple, culminating in the nation's largest Armed Forces Torchlight Parade in downtown. The parade often draws over 150,000 spectators. In 2021, another parade was added in November to kick off the Spokane Holiday season.
Terrain's Bazaar (June)
Bazaar is a marketplace for artists, artisans, and craftspeople to sell work and build relationships. Held outdoors in the heart of downtown Spokane on Main Avenue, attendees will find everything from fine art to accessories, jewelry to clothing, ceramics to housewares.
Hoopfest (June)
Hoopfest is the largest 3-on-3 basketball tournament in the world and one of Spokane's biggest and most exciting summer events. More than 250,000 basketball players and fans from around the United States and the globe flock to the city to watch teams play 14,000 games across 42 blocks downtown.
Spokane Holidays (November – December)
The holidays shine throughout the Spokane region as the community comes together for a variety of events. Visitors can experience the annual Tree Lighting in Riverfront Park, Christmas Tree Elegance at the Davenport Hotel, free carriage rides, photos with Santa, and more.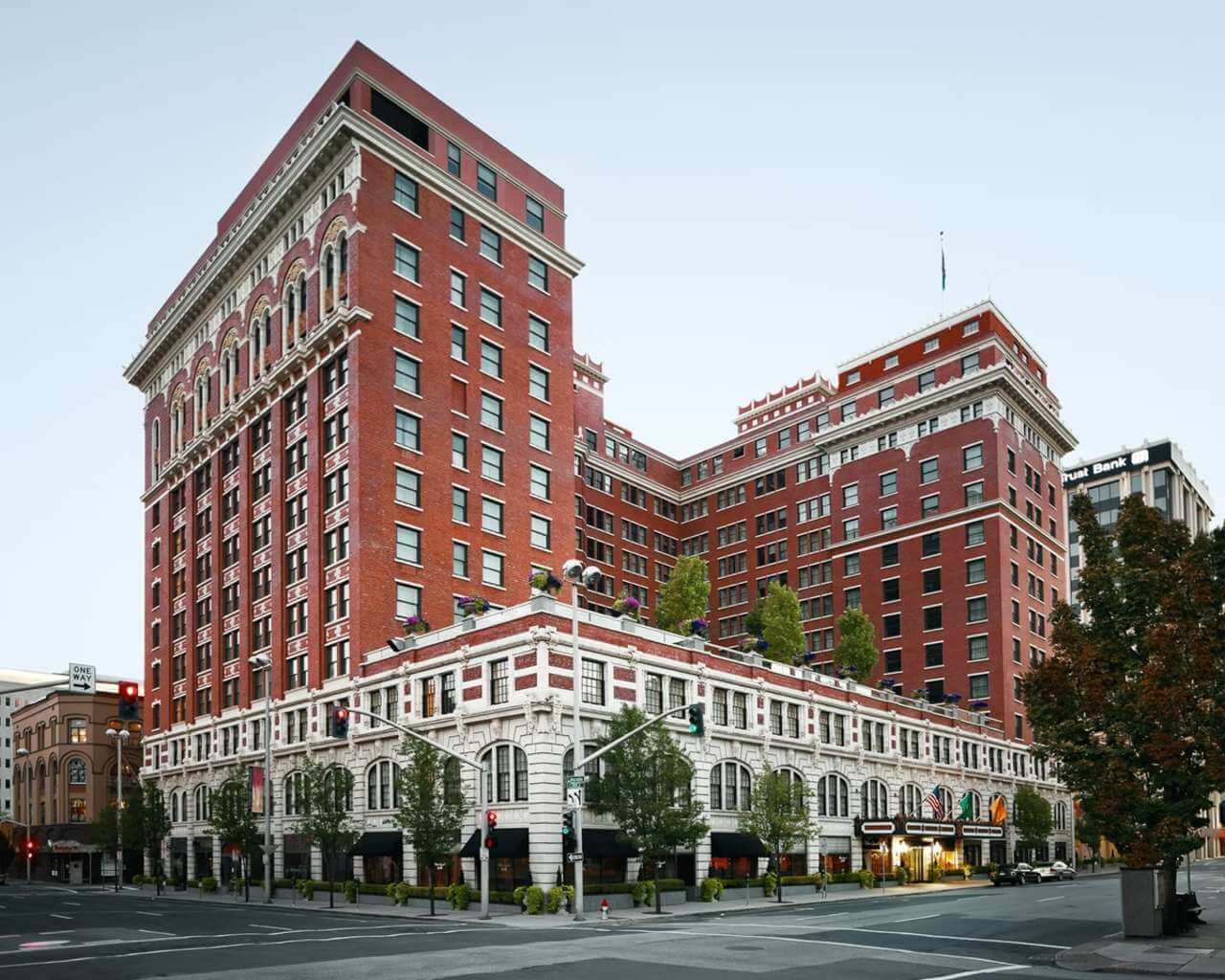 Where to Stay in Spokane
The Historic Davenport (Downtown)
A member of Marriott's Autograph Collection, The Historic Davenport Hotel is an iconic hotel brilliantly reinvented for the 21st Century. Soak in the ornate lobby and ballrooms while immersing yourself in the richness of Spokane's history. The property features 284 guest rooms and suites as well as the award-winning Palm Court Grill. Be sure to schedule a massage at the Davenport Spa and enjoy late-night cocktails at the Peacock Room Lounge.
Hotel Indigo Spokane (Downtown)
This new boutique hotel on the west end of downtown comes with a rich history. The building, listed on the National Register of Historic Places, has been artfully renovated to offer modern amenities interlaced with historic design. The original, black-and-white mosaic tiles have been preserved, and all 108 rooms boast an interactive mural of the city.
Ruby River (University District)
The Ruby River Hotel features 245 oversized guest rooms and suites with many offering stunning river views of the Spokane River and downtown. Guests can enjoy brunch at Osprey's riverfront patio or relax by two outdoor pools.
DoubleTree by Hilton Spokane City Center (Downtown)
The DoubleTree by Hilton Spokane City Center is located just steps from Riverfront Park and offers 375 guest rooms with access to the Spokane Convention Center. Go for a run on the Centennial Trail or take in a show next door at the First Interstate Center for the Arts. Make sure to visit Spencer's Steaks and Chops for a special dinner or drink.
Northern Quest Resort and Casino (Airway Heights)
Northern Quest Resort and Casino boasts both the Forbes Travel Guide's 4-Star rating and the AAA Four Diamond award. The casual elegance and rustic beauty of Indigenous stone and natural light greet you upon arrival, where you'll find a full range of table games and a nine-table poker room. The property also features a full-service spa.
1899 House Bed and Breakfast (Browne's Addition)
Designed by architect Loren Rand, 1899 House features two luxury, short-term rental suites and is Spokane's only historic bed and breakfast with both central air conditioning and heating. Guests are within walking distance to downtown, shops, restaurants, and more.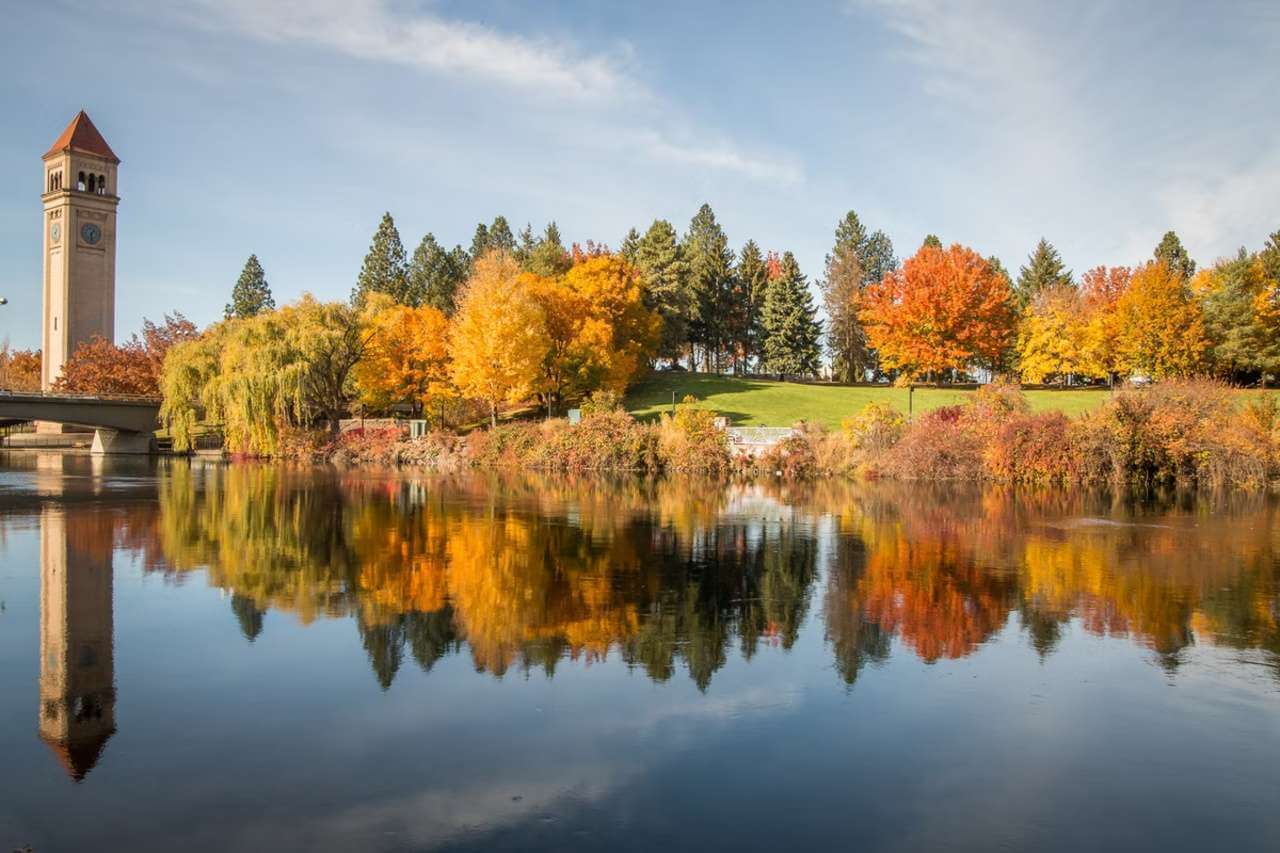 Know Before You Go
Climate & Seasons
One of the best parts about Spokane is that it truly gets all four seasons. Here's what you can expect.
Spring
While still chilly, spring in Spokane brings more days of sun and temperatures reaching the low 60s, although it isn't uncommon to experience temperatures in the 40s and rain, wind, or snow.
Summer
Summer is one of the best times to visit Spokane thanks to long, sunny days and very little precipitation. Temperatures can reach daytime highs in the 90s, but Spokane is surrounded by lakes and rivers if you need to cool off.
Fall
Early fall (September and the first half of October) closely mimics summer. You'll find warm, sunny days with cooler mornings and evenings. By the end of October and the start of November, fall has settled in with changing leaves, temperatures in the 50s, and a few more days of precipitation.
Winter
Winter in the Inland Northwest is cold, and snow is common. December through early February sees daily temperatures in the 30s, and the days are short. By the end of February and early March, Spokane starts to see its first glimpses of spring as temperatures begin to warm.
Getting to and Around Spokane
By car, Spokane is about a 4-hour drive from downtown Seattle. Flying from Seattle is perhaps the easiest option since the flight time is less than an hour.
The Spokane International Airport is the second largest airport in the state, with eight airlines providing direct flights. The airport is easy to navigate and is one of the most efficient in the country, allowing you to arrive at your destination within 10 to 15 minutes. You can also travel by train to Spokane.
Once you're here, getting around is simple. All the usual suspects are available to help you get to your hotel, from public transportation and cabs to Uber, and Lyft. Lime scooters and bikes are also available downtown. For those who want to explore on foot, the downtown core is compact and walkable.
Looking for more trip inspiration? Head to Visit Spokane to learn more.