Story and Photos by The Mandagies
This content is sponsored by State of Washington Tourism and is an abridged version of The Mandagies' Road Trip route. Discover their downloadable itinerary here.
An Eastern Washington road trip is the perfect way to experience the diversity of Washington's natural beauty. The entire east side of the state holds many hidden gems, incredible geographic history, scenic views, and fun recreation opportunities.
This trip is an ideal route for all kinds of travelers. From multi-generational groups (that's what we did – Berty and I took his parents around the state!) to avid hikers and photography enthusiasts, here are the highlights of a fun 5-day road trip around Eastern Washington.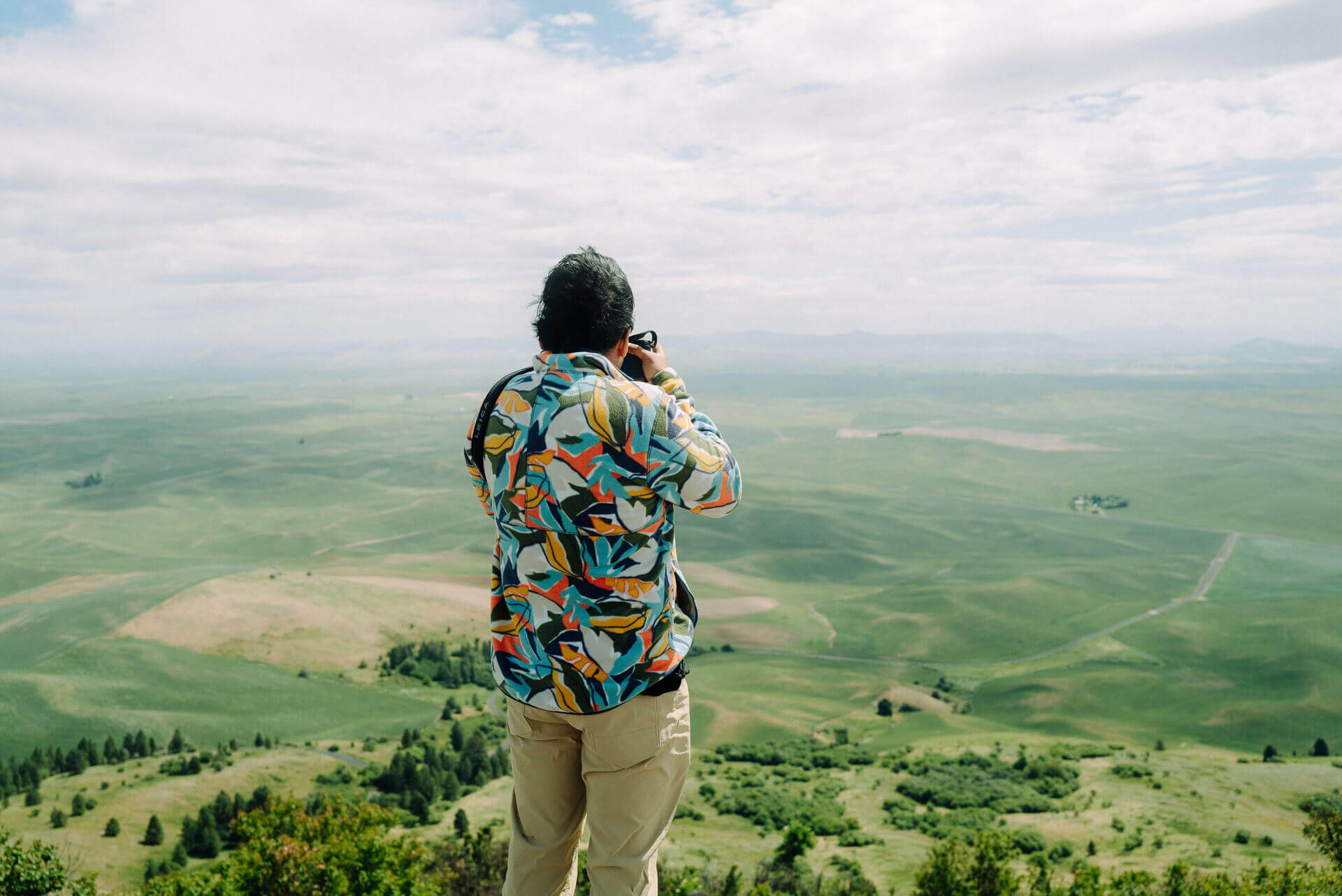 Eastern Washington Road Trip Route
Day 1: Spokane to Walla Walla
Drive: Highway 195 and Highway 12 (part of the Palouse Scenic Byway)
See: On Day 1, depart Spokane (more starting locations at the bottom of this post) and drive through the rolling hills and farmlands of Eastern Washington. They are varying shades of green in the spring, and a rich, toasty yellow at the end of summer and fall season.
On the way, experience Steptoe Butte State Park. Here, you can drive to the highest point in the area, with dizzying panoramic views of the farmlands and distant mountains near Spokane.
Don't forget quick stops at Steptoe Battlefield State Park, Patit Creek Campsite, The Jolly Green Giant, and Lewis & Clark Trail State Park.
Stay: There are several adorable places to stay in this part of Washington's Wine Country. Bed & Breakfasts provide a more intimate stay and guests can receive personalized tips from their hosts during a stay. Book The GG for a fun and eclectic way to enjoy a historic Walla Walla mansion.
If you come in the afternoon, you still have time to visit some spots in town. Opt for a wine tasting at one of many beautiful wineries in the area. Tranche and Kinhaven are some of our favorites. For a little bit more activity, consider calling for a meet and greet at Old Homestead Alpacas, or lavender picking at Blue Mountain Lavender Farm.
See Also: Your Guide to Walla Walla
---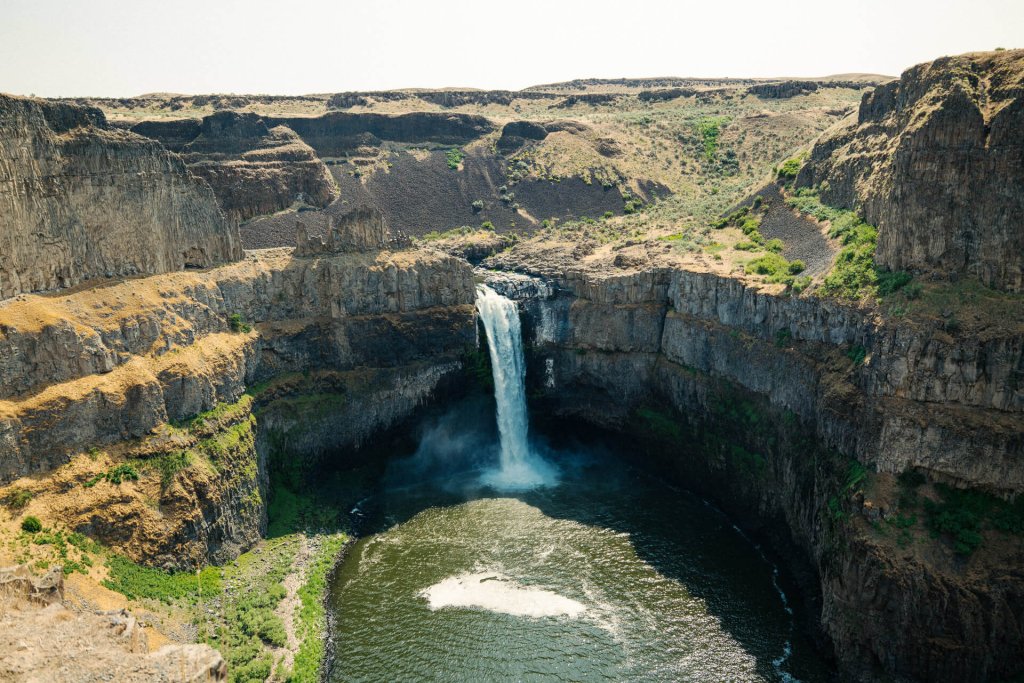 Day 2: Walla Walla to Yakima
Drive: Harvey Shaw Road/Lyons Ferry Road, Highway 261/260, Highway 24
See: Encounter Washington's state waterfall on today's route – Palouse Falls!
Other major stops on day two of your Eastern Washington road trip include Lyons Ferry State Park (a great swimming stop) and Hanford Reach National Monument. Hanford Reach is a once-prohibited nuclear area turned wildlife refuge, where you can see an abundance of species.
Stay: Downtown Yakima is a great place for an overnight stay. The Hilton Garden Inn is centrally located, and if you come on Thursdays in the summer, you can catch some live music at Yakima's Downtown Summer Nights free festival!
See Also: The Perfect Yakima Valley Itinerary for Spring
---
Day 3: Yakima to Soap Lake
Drive: Yakima River Canyon Scenic Byway (Highway 821), Interstate 90
See: Before heading out of Yakima for the day, take a morning stroll in Cowiche Canyon. You'll find a network of trails to explore here, but starting at the Weikel Trailhead is most common.
Leaving town, drive the Yakima River Canyon Scenic Byway. It's a winding route along the Yakima River, with swimming, boating, and fishing opportunities practically around every corner!
Near Vantage on the Columbia River you'll find Ginko Petrified Forest State Park and Wild Horse Monument. If you've ever driven from Seattle to Spokane, you've likely noticed these spots, and they are definitely worth a visit!
Advertisement
Stay: After a long day, check in at the Soap Lake Natural Spa & Resort for a night of R&R. Each room has an option of filling their tub with the healing waters of the lake. It's known for its rich mineral properties, good for skin ailments and sore muscles.
---
Day 4: Soap Lake to Kettle Falls (Via Lake Roosevelt)
Drive: Washington State Route 17, and Highway 25
See: Highway 17 is chock-full of geographic wonders, leftover from the historic Missoula Floods, around 18,000 years ago. You can see evidence of this at Dry Falls State Park and Lake Lenore Caves.
Along the route, you'll also discover the Grand Coulee Dam, one of the largest concrete structures in North America. Explore the free interactive museum during the day, and try to catch the Laser Light Show once the sun goes down.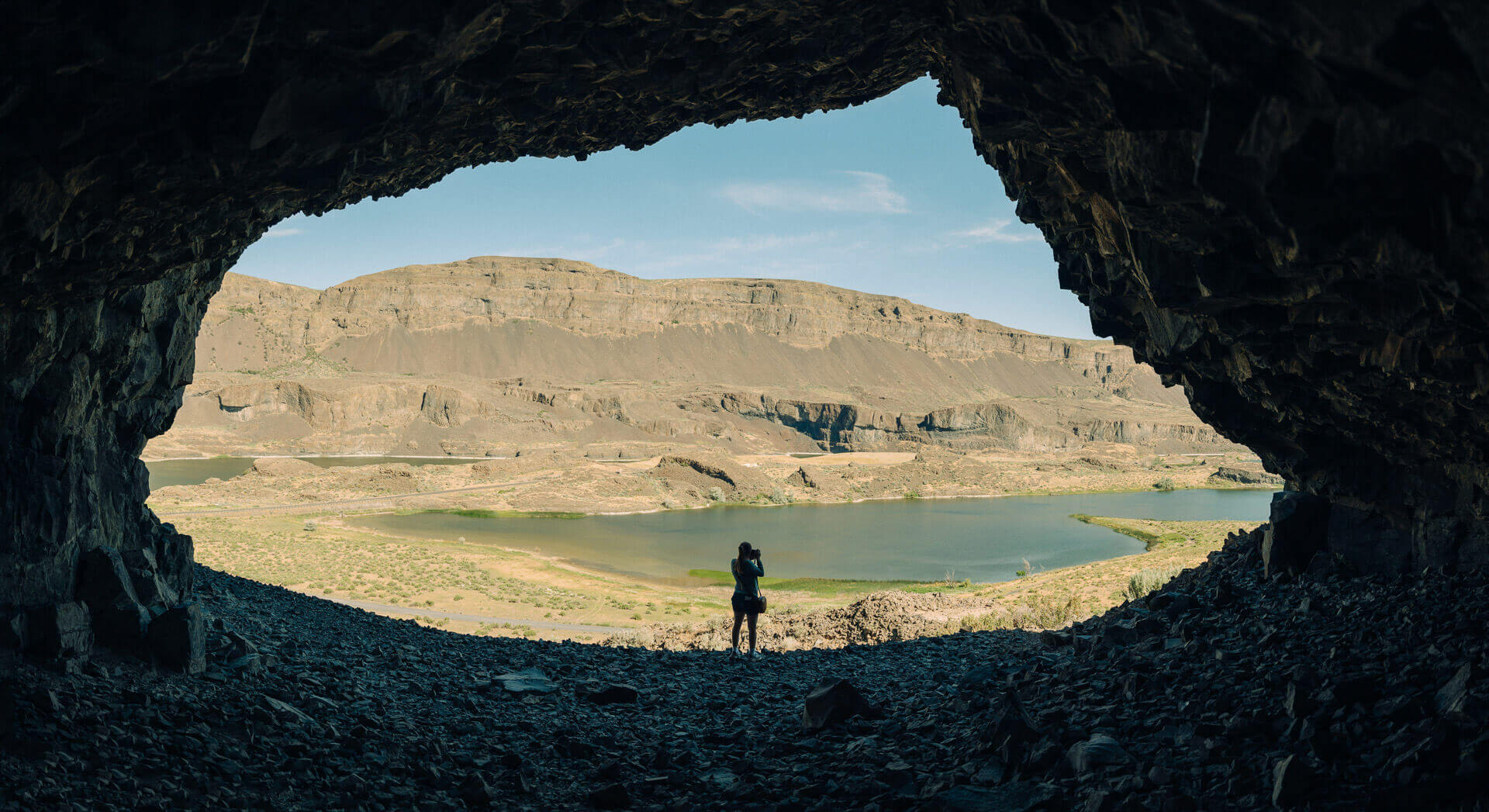 Continuing north, take the scenic Highway 25 north along Lake Roosevelt for great views of the water. On the way to Kettle Falls, you can stop by Fort Spokane and St. Paul's Mission to learn more about the area's history.
Stay: Relax at the Columbia Point Resort in Kettle Falls for the night. Here, you can take your pick of lodge rooms, campsites, and glamping tents (coming soon!). If you're lucky, you may even show up on a night that the hosts are doing a cookout for everyone on-site!
---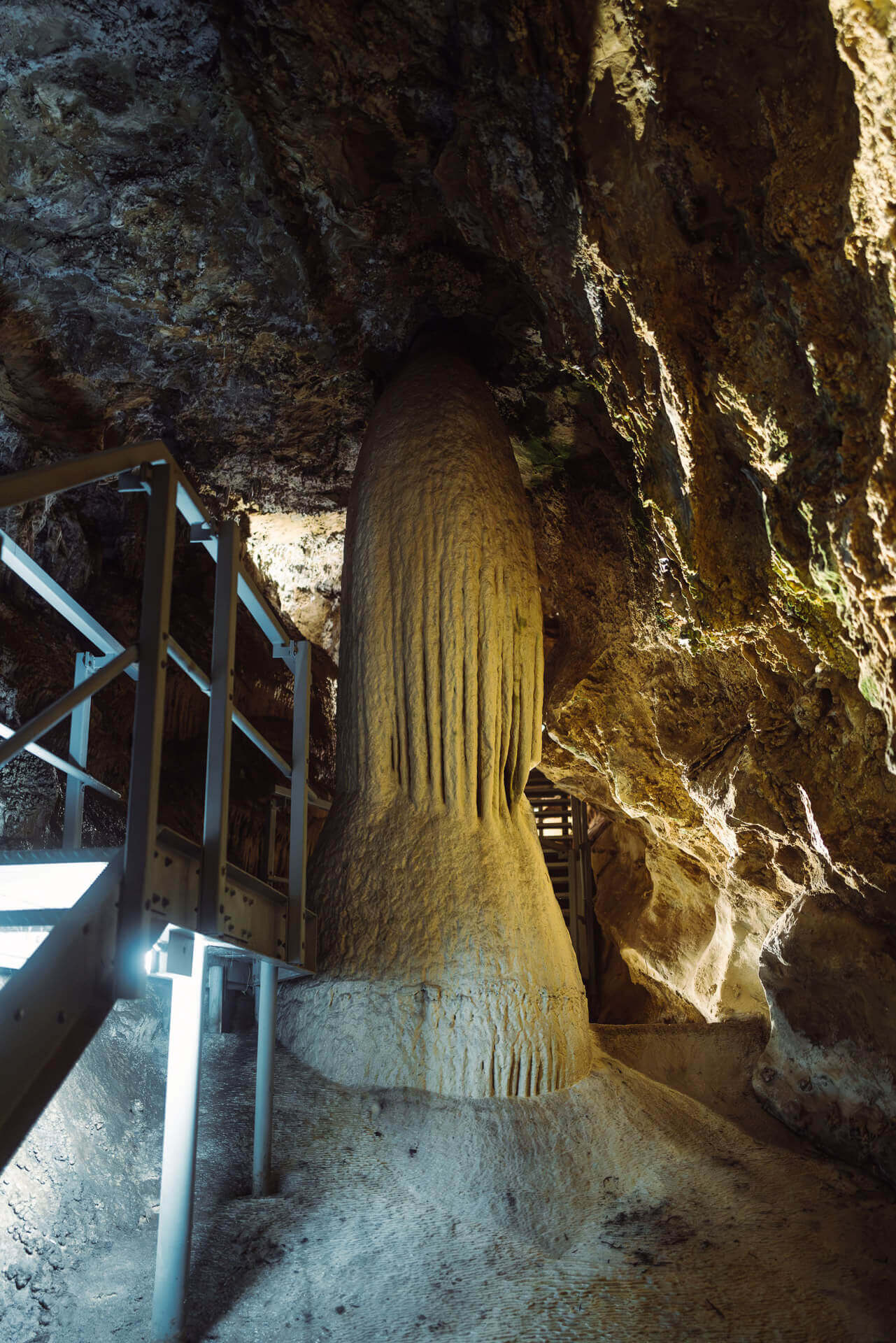 Day 5: Kettle Falls to Spokane
Drive: Highway 20, and the North Pend Oreille Scenic Byway (Highway 31)
See: For the final day of your Eastern Washington Road Trip, enjoy the wonders of Pend Oreille County. Crawford State Park is home to the famous Gardner Cave, the longest limestone cavern in Washington. Tours are free but required advanced reservation. You'll be taken down with a guide, who shares history and cool facts about the cave.
If you have time, take a tour of the Boundary Dam. Tours are also free, and run between Memorial Day and Labor Day. Check here for opening dates and times, and remember, the tour is first come first serve with a max of 25 visitors.
Advertisement
On your way south to Spokane, drive the North Pend Oreille Scenic Byway home. The route kind of reminded us of Highway 20 through the North Cascades. Stops like Eagles Nest Viewpoint, Sweet Creek Falls, Box Canyon Viewpoint, and Metaline Waterfront Park are all great places to pull over and snap a photo.
Stay: Finish off your road trip in Spokane! This city has a ton of options to choose from, from luxury to budget-friendly. We recommend staying close to downtown. It's very walkable, and you can find great places for an evening stroll like Riverfront Park and the Centennial Trail.
---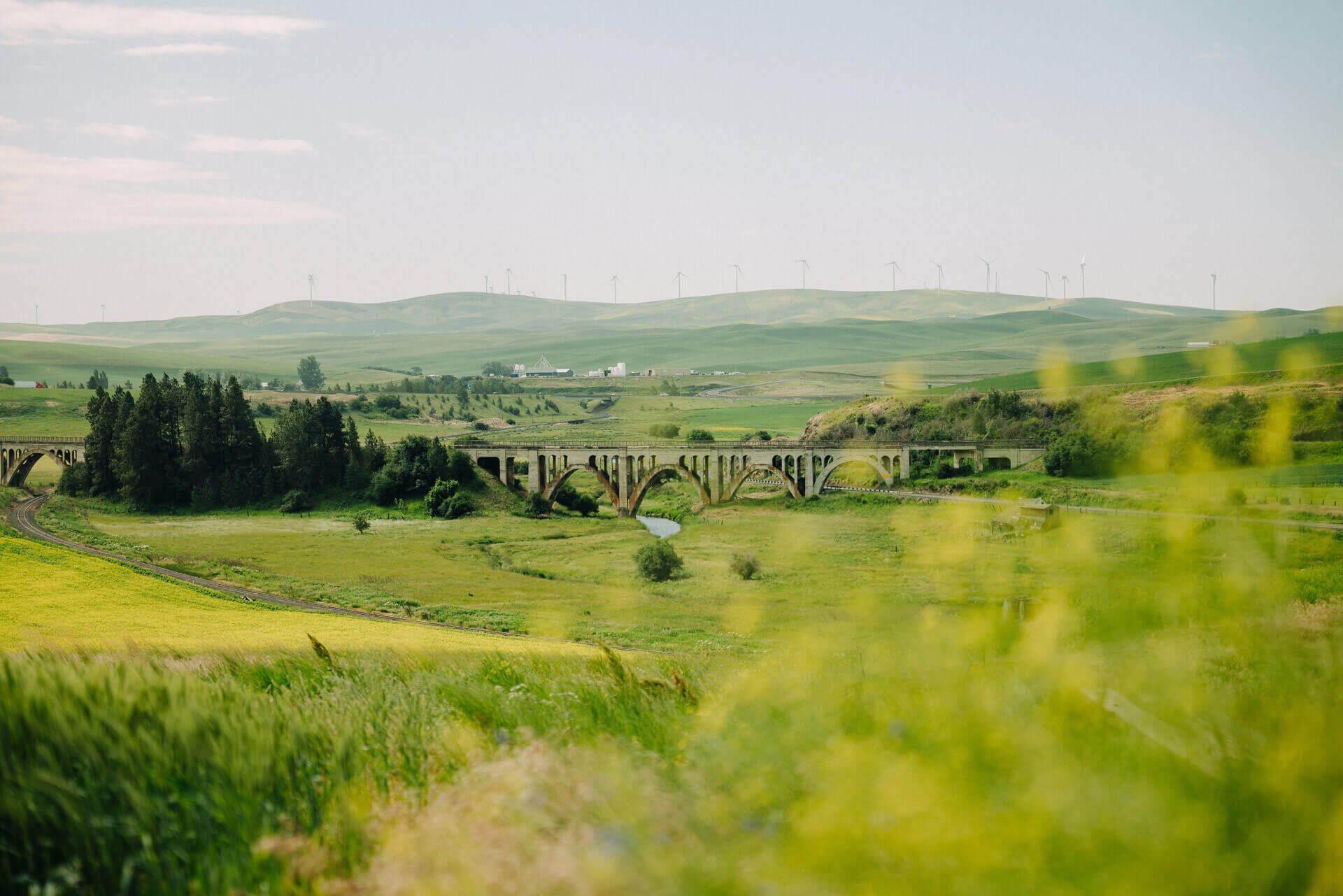 Road Trip Logistics + Planning Tips
There are a few things to think about when planning an Eastern Washington road trip. Here are some of our top suggestions for a smoother ride:
Google Offline Maps: There are several stretches of road that may not have cell service. Download a Google Offline Map of the area to help with navigation during these times.
Washington State Park Discover Pass: You will see several Washington state parks along this route. An annual pass is $30, and it will pay for itself the first day. (The average day-use fee is $5-$10) You can pre-purchase one online here, or buy one at the kiosk at any state park.
Not starting in Spokane? If you are coming from the west side, you can easily drive to Spokane from Seattle (4 hours on Interstate 90) or take a quick 30-min flight into the city and rent a car.
If you want to begin your trip on the west side, consider starting your route in Yakima (2 hours from Seattle). From here, you can rearrange the days of the trip to fit your driving direction. See more alternative itineraries at the end of this blog post.