Located in the southeastern corner of Washington in Wine Country, this quaint town will captivate you with its picturesque landscape of rolling hills, sprawling vineyards, the Blue Mountains, and historic architecture. Home to more than 120 wineries, Walla Walla also boasts vibrant arts and culinary scenes.
Things to do in Walla Walla
With its walkable downtown and proximity to attractions, you're never far away from things to do. Here are some highlights that make the city special.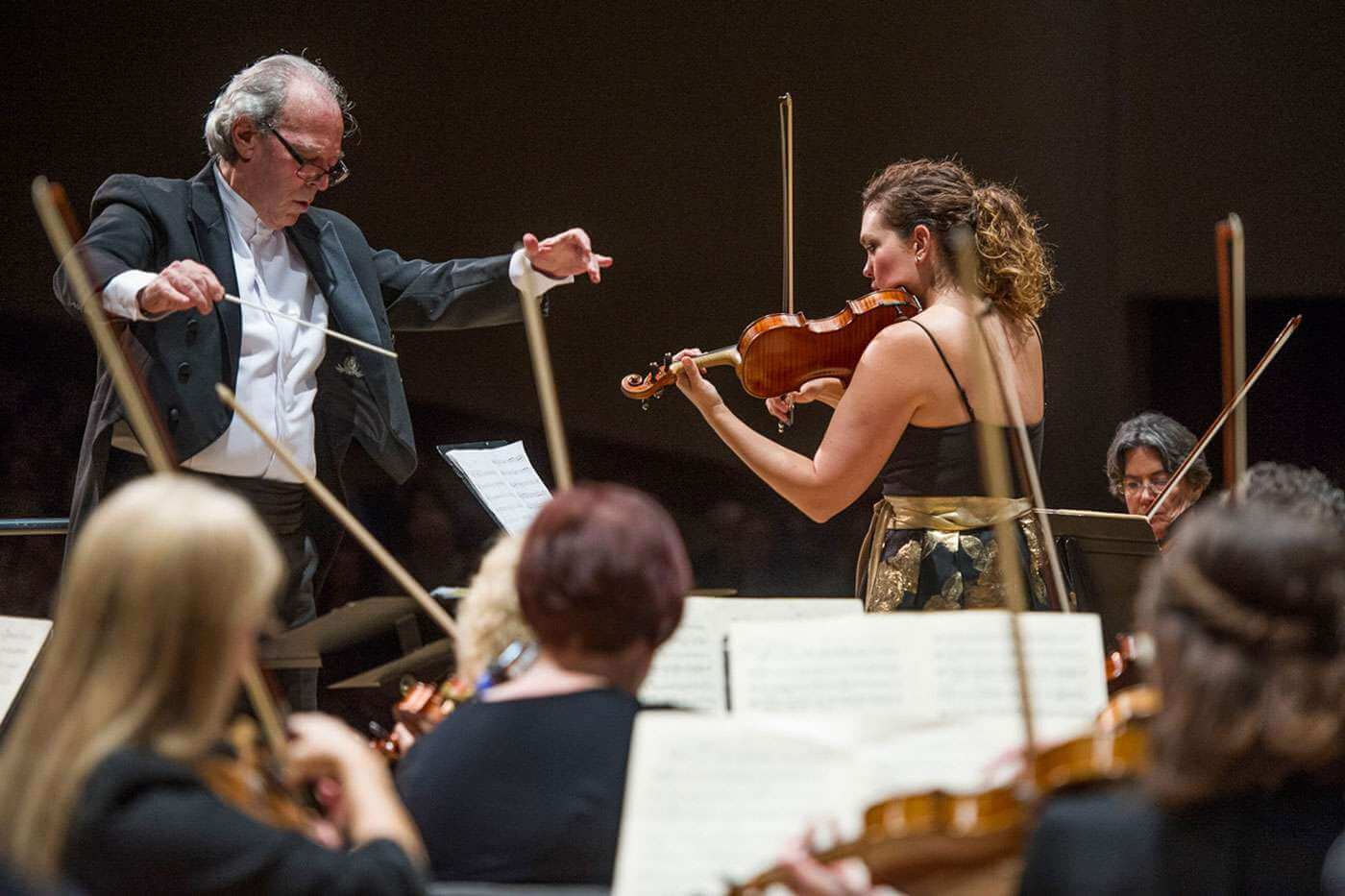 Arts & Culture
Located on the grounds of a 19th-Century military fort, Fort Walla Walla Museum provides an exciting educational experience for all ages. Through its 17-building historic pioneer settlement, beautiful gardens, and five sprawling exhibit halls housing thousands of artifacts, the museum offers a remarkable journey into Walla Walla's rich heritage of Native American culture, military and pioneer life, and horse-era agriculture.
Whitman Mission National Historic Site
This national historic site commemorates Marcus and Narcissa Whitman, for whom the Marcus Whitman Hotel and Whitman College are named. The Whitmans were missionaries who arrived via the Oregon Trail in the 1830s and settled in the Walla Walla Valley. Visitors can walk scenic trails and explore the history of the area.
This 300-seat performing arts venue in downtown is housed in a 120-year-old building that was once a gas plant. In 2011, the building was transformed into a playhouse for live performances including musical concerts, plays, and other cultural events. Fun fact: the theater's stage and seating configuration were designed to resemble William Shakespeare's Blackfriars Theatre in London.
Founded in 1907, the Walla Walla Symphony provides world-class full symphonic and classical music experiences year-round and is billed as the oldest continually operating symphony orchestra west of the Mississippi.
While small, The Little Theatre's 75-year legacy and charm are mighty. The theater offers a range of live performances, from Broadway musicals and serious dramas to sophisticated comedies.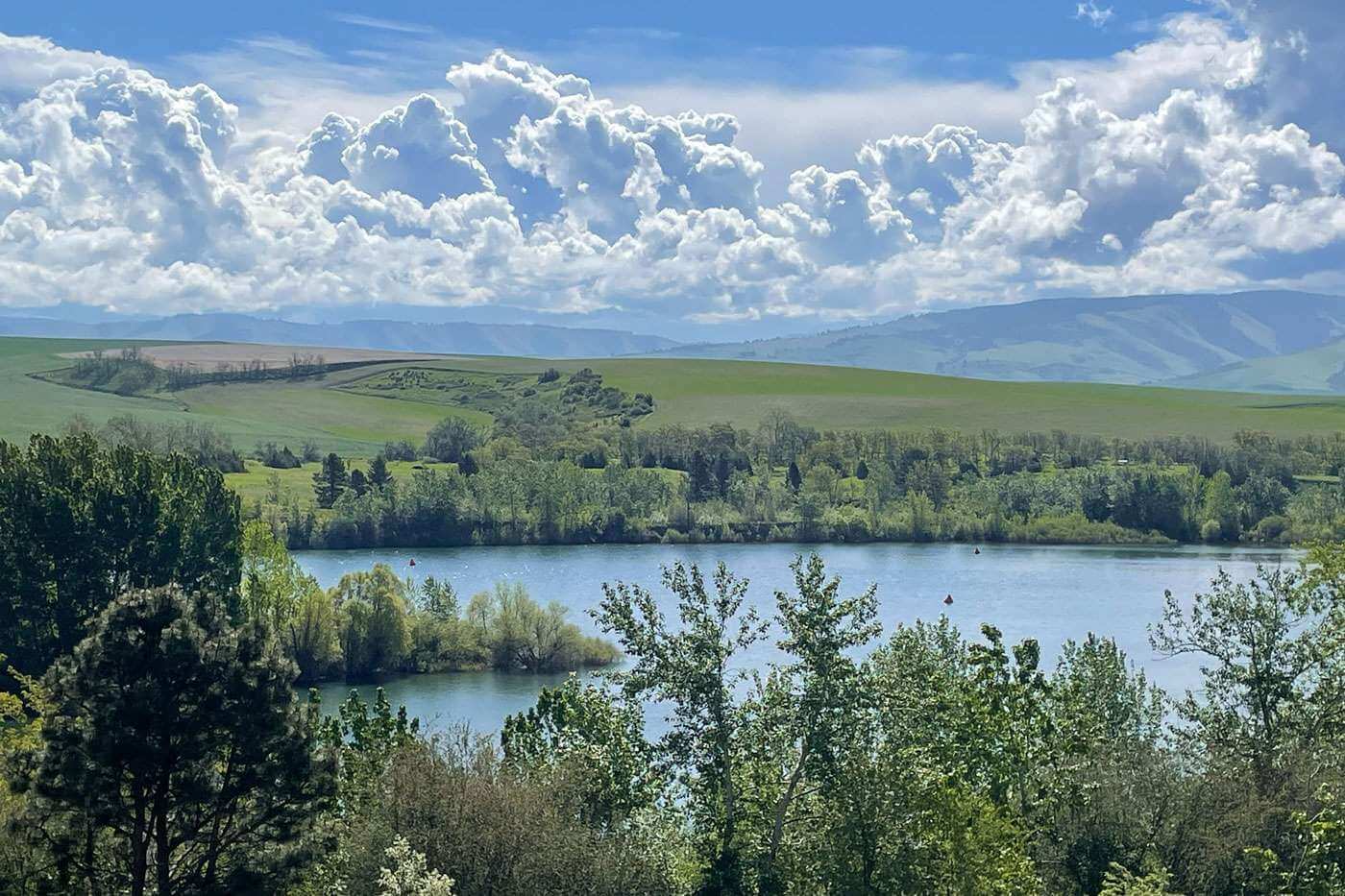 Outdoor Recreation
With trails to run, courses to play, lakes to fish, and peaks to hike, boredom is a foreign concept in Walla Walla. And with 260 days of sunshine annually, it's no wonder the destination is sought after by adventure seekers.
Just minutes away from downtown, Bennington Lake offers beautiful views of the Blue Mountains, birdwatching opportunities, fishing or paddleboarding in the reservoir, and a network of walking/hiking/biking trails to explore.
Cycling
Bordered by the mighty Columbia River to the west, the wild and winding Snake to the north and the undeveloped Blue Mountains to the east, the Walla Walla Valley is a treasure trove of paved and gravel roads, as well as off-road trails. From the heart of downtown, riders have their pick of the litter between rolling farmland, forested river valleys, and long mountain climbs.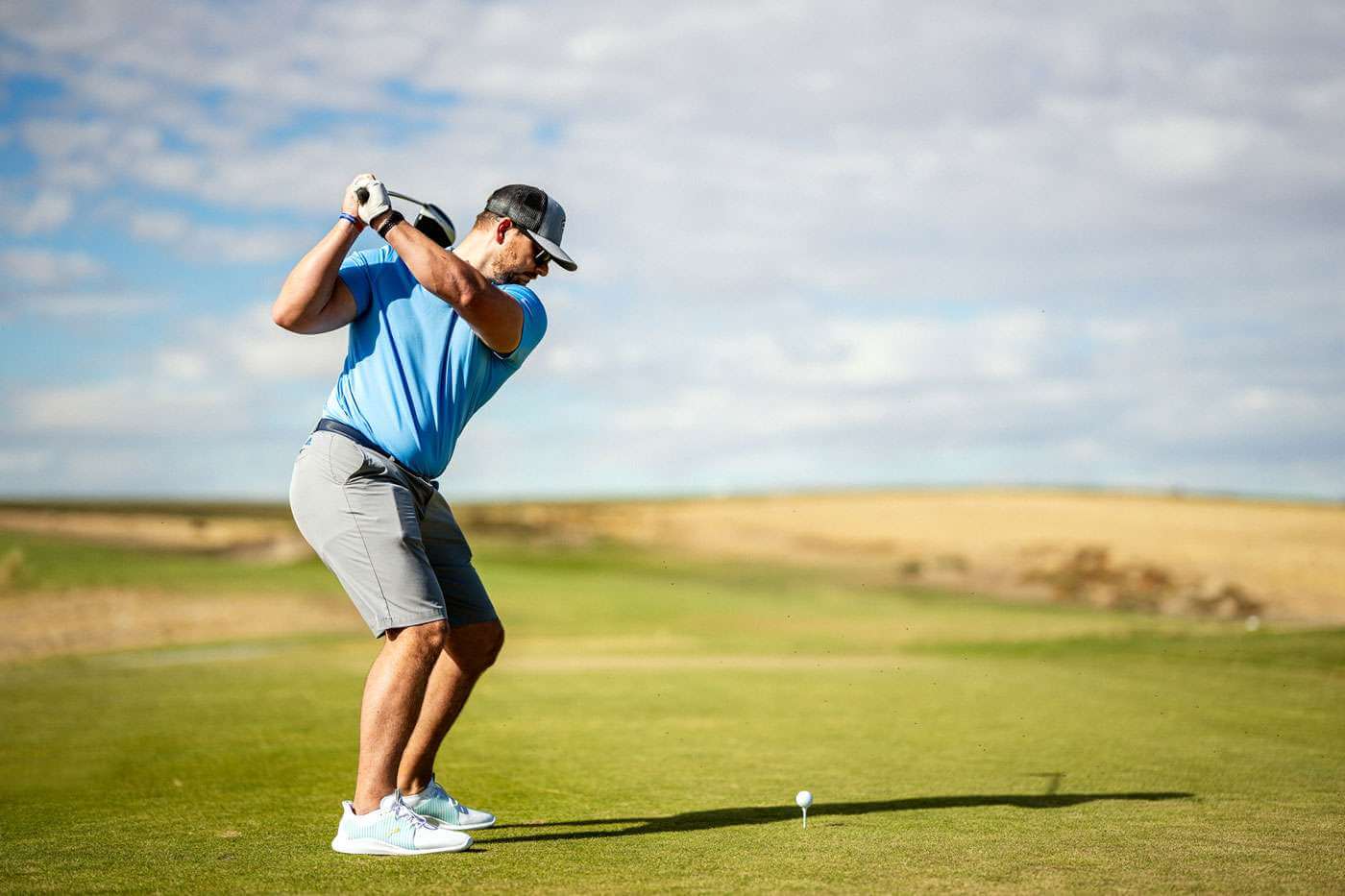 Golf
The area is home to four beautiful golf courses. Named the No. 3 public course in Washington by Golfweek magazine, Wine Valley Golf Club's Dan Hixson-designed course offers unparalleled views of the rolling hills, wheat fields, and the Blue Mountains in the distance.
At Veterans Memorial Golf Course, players are treated to an ever-changing landscape of 18 holes, each with its own individual character and spectacular view.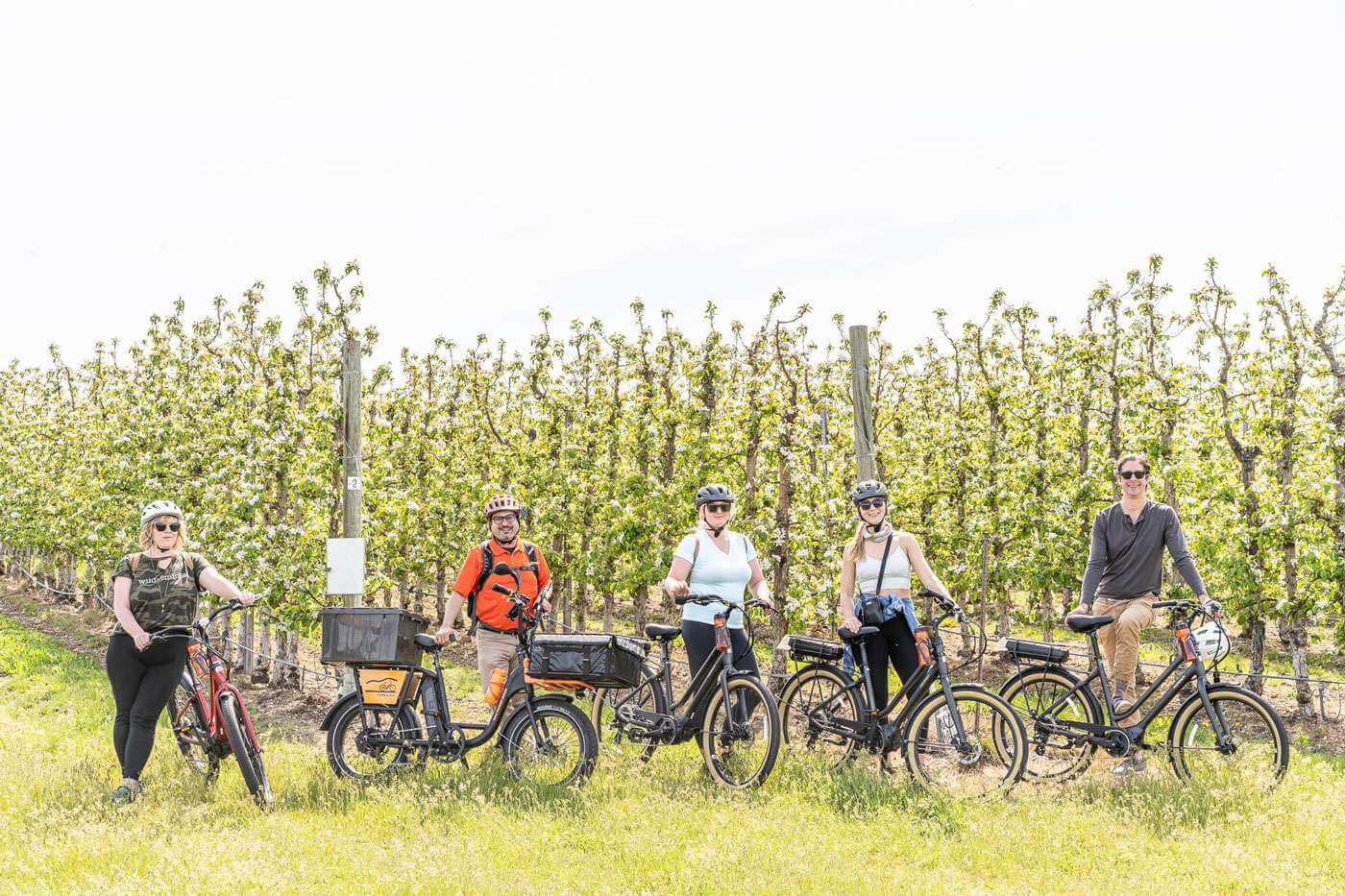 Tours
Explore Walla Walla's rich history, eclectic art scene, and more on a guided or self-guided tour. There are several self-guided walking tours available that take visitors from downtown up through the Whitman College Campus and surrounding neighborhoods. Maps are available at the Main Street Visitor Kiosk or online and highlight historic homes and more.
Whitman College Outdoor Sculpture Walk
Enjoy an open-air art gallery with the Whitman College Sculpture Walk. This self-guided experience meanders through the campus with stops at 21 magnificent sculptures, many of which were commissioned by graduated classes or created by Whitman College alumni.
Let someone else do the driving on these eco-friendly winery tours featuring some of Walla Walla's 120 wineries. Tesla Winery Tours offers customized tours in the comfort of a Tesla Model X 90D, while Kickstand Tours offers eBike tours through the vineyards of for those who want to get a bit of movement in along with their wine tasting.
If you're interested in learning more about how wine is made and blending techniques, Northstar Winery and Canoe Ridge Vineyard offer blending experiences where you can try it out for yourself.
Rent a paddleboard or kayak for an on-water adventure and cool off from the heat of the day. Depending on skill level and interest, guided adventures and classes are also available.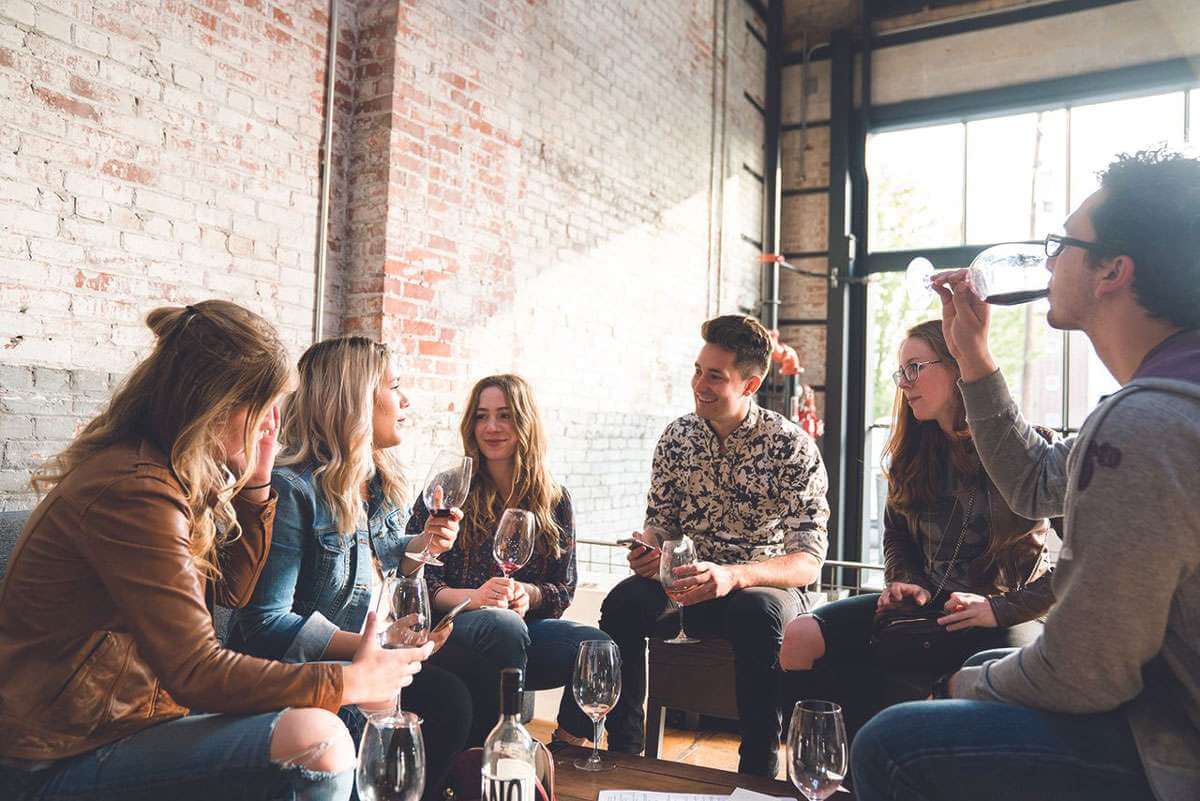 Wineries & Tasting Rooms
Known for world-class cabernet sauvignon, merlot and syrah, and voted America's Best Wine Region in the USA TODAY 10Best Readers' Choice Awards in 2020 and 2021, the Walla Walla Valley is home to more than 120 wineries. While many wineries can accommodate walk-ins, it's helpful for visitors to plan ahead and make reservations for tasting appointments.
Founding Wineries
Among the first wineries to establish themselves in the area and put Walla Walla wine on the world wine map, Woodward Canyon (1981) and L'Ecole No. 41 (1983) have tasting rooms open daily. Conveniently located adjacent to each other, visitors can sample recent vintages from these two wineries.
Newer Wineries
For visitors curious about newer winemaking talent in the Valley, they may head to the Walla Walla Airport District to sample wine from wineries (Eternal Wines & Drink WA State, Golden Ridge Cellars, Hoquetus Wine, It Wines and SMAK Wines) that are part of the Port of Walla Walla's Incubator Program. The program helps fledgling wineries with reduced rent for six years to get their businesses off the ground.
Downtown Tasting Rooms
One way to get a lot of "bang for the buck" is to visit one of the more than 40 wineries located in the heart of downtown.
Related: Scenic Washington Wineries for a Picnic
Food + Drink
Walla Walla is often celebrated for its roots in agriculture and culinary excellence. While a variety of dining options exist from casual to fine dining, a common farm-to-table theme runs throughout and pays tribute to the many local farmers and ranchers who have made this region the "breadbasket of the Pacific Northwest."
Overlooking the First Avenue Plaza, Coffee Perk offers locally roasted coffee and espresso along with freshly baked pastries and breads.
AK's Mercado is the brainchild of Chef Andrae Bopp, whose culinary skills have earned him national acclaim. Mercado combines Bopp's beloved take on smokehouse barbecue with his passion for Oaxacan and other Mexican cuisines.
Savor eye-popping pastries created by Michele Pompei, a top contender in the Food Network's Best Baker in America. The bakery sources most of its ingredients locally while incorporating Pompei's international experience and inspired flavors.
This contemporary American restaurant from Chef Maximillian Petty offers a unique fine dining experience. The dishes and wine showcase the best of the season and the valley, all in a beautifully preserved historic building.
Inspired by the local ingredients of the Pacific Northwest, Hattaway's brings the cooking traditions of southeast and rural America to downtown. Enjoy their celery parmesan salad with local hazelnuts and white wine poached figs or fried jidori chicken schnitzel and spicy grit cake with backyard sauce, pickles, and sweet pickled peppers.
The combination of a big screen and cocktails makes this the perfect place for everything from a casual date night to catching the latest game with friends. Weekly music contributes to the lively atmosphere for lunch, dinner, or weekend brunch.
Best known for their exceptional signature and seasonal cocktails, this 21+ pub serves up mouth-watering pub grub. With burgers made with grass-fed beef and flatbreads and house cut truffle fries that are easy to share, the dining experience is set amidst an inviting and friendly downtown atmosphere.
Colville St. Patisserie has been providing classic French pastries, cakes, and desserts since they opened in 2005. They are also one of the original breakfast locations and remain a staple today.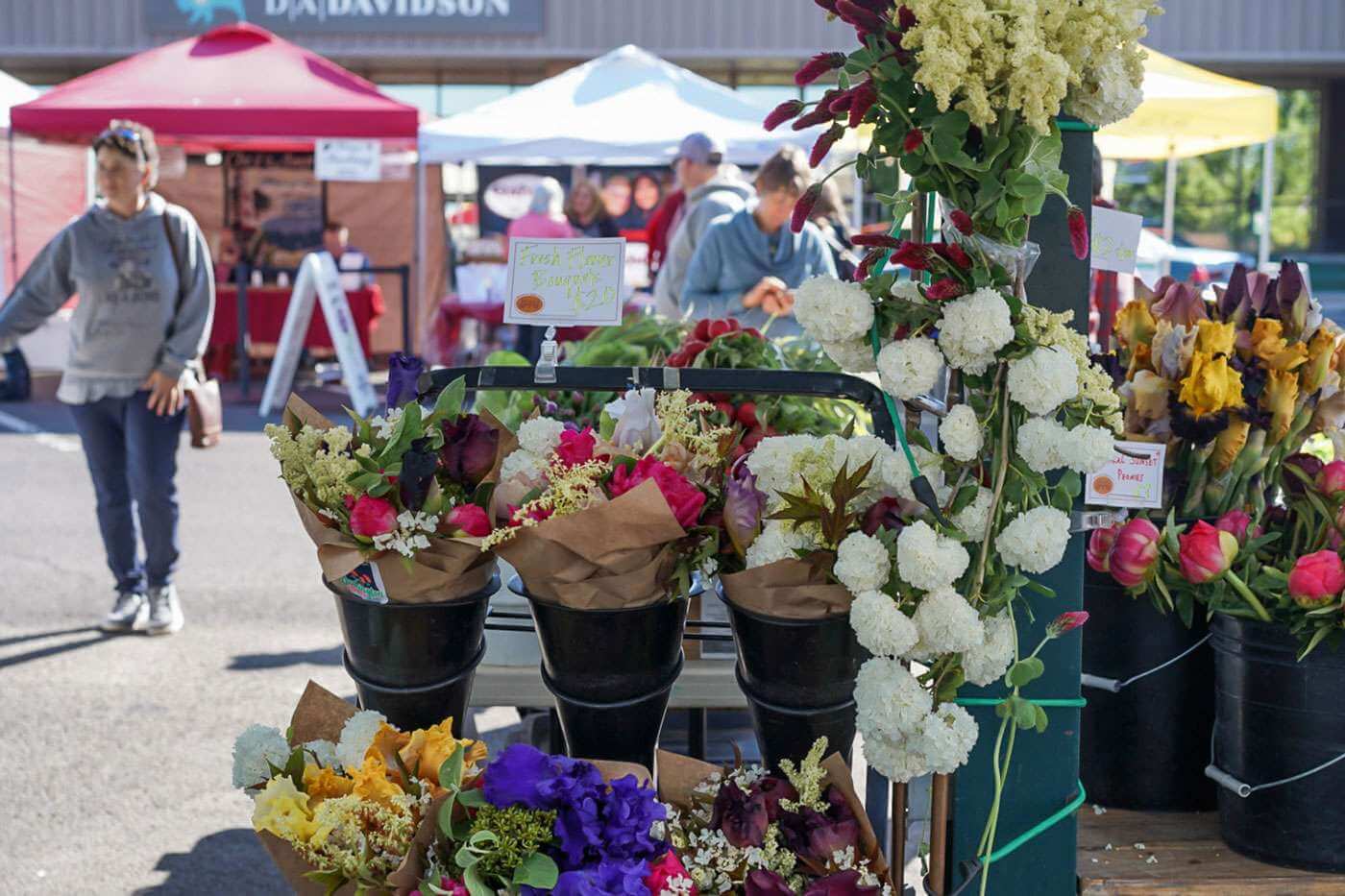 Shopping
Downtown Walla Walla Farmers Market
Each Saturday from May through October, the downtown Farmers Market Pavilion comes to life. This market boasts fresh produce for your farm-to-table meals, delicious tamales, fresh-cut flowers, and other treats to enjoy while you see what local artisans produce.
Founded by friends of 20 years, this shop provides a beautiful selection of purpose-driven goods for home and kitchen, along with useful gifts.
Located downtown, this boutique features a variety of home decor, clothing, jewelry, accessories, and gift items for anyone on your list. The owners, Ben and Mary, have an excellent eye for selecting trail-ready gear, one-of-a-kind stickers for your water bottle, and adventure wear.
From its humble beginnings of selling 8-tracks, albums, and tie-dye shirts, this shop is a must-stop for anyone who loves music and pop culture. With an expansive inventory, there are many hidden gems to be discovered.
If you're looking for games and toys, look no further than Main Street's Inland Octopus. This kid-centric toy shop is sure to have something for every kid (and kid at heart) on your list.
For more than 50 years, Klicker Berries & Antiques has been offering seasonal local produce and fresh deli items alongside antiques, gifts, and other goodies.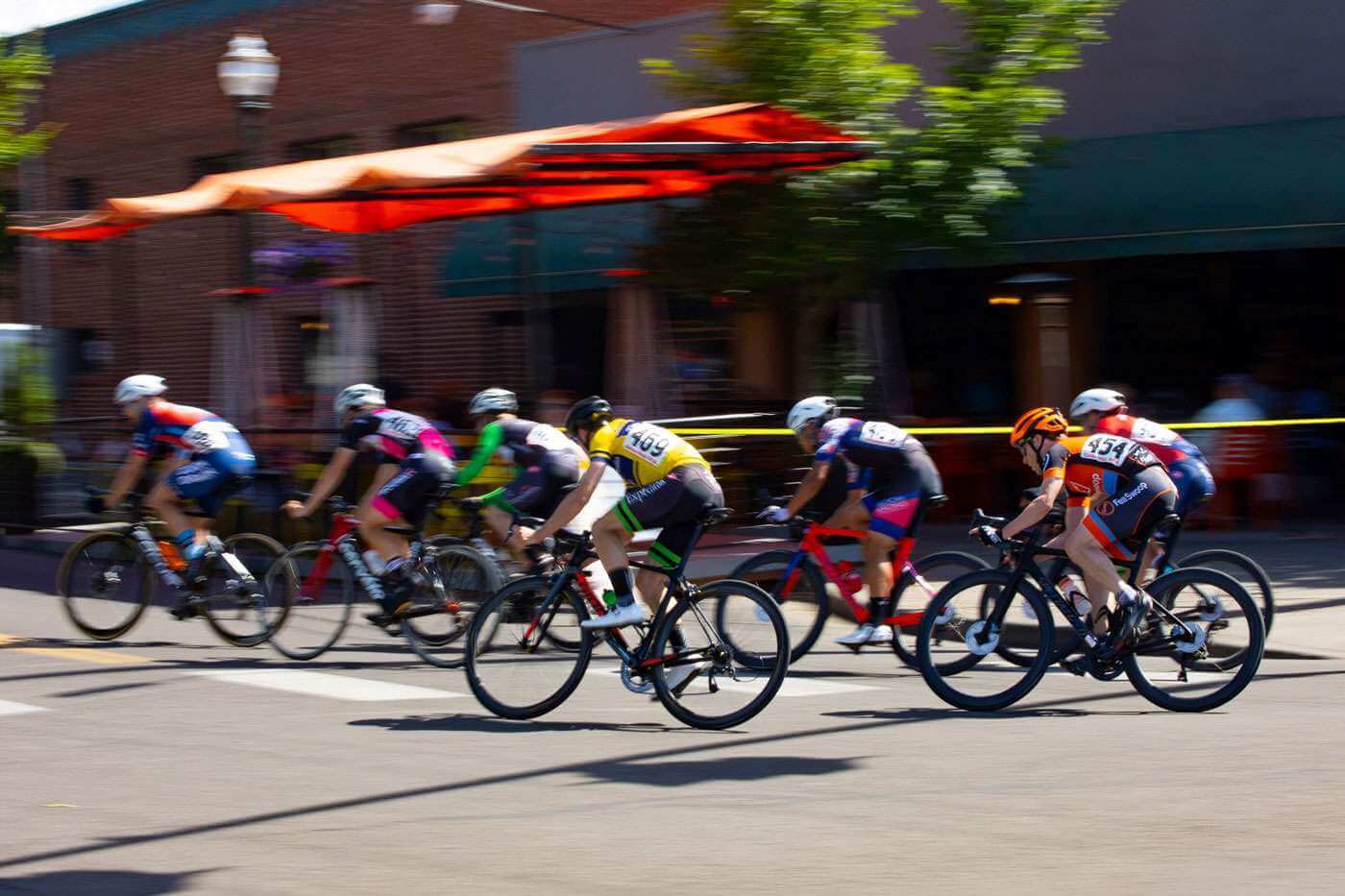 Annual Events & Festivals
Walla Walla Chamber Music Festival (January & June)
You can hear music coming from unconventional places each January and June, courtesy of the Walla Walla Chamber Music Festival. Hosting musicians worldwide to play in intimate venues (think winery barrel rooms or production facilities), you can enjoy world-class wine paired with live, world-class music.
Walla Walla Restaurant Month (February)
Each winter, the culinary scene comes to life during Restaurant Month. The farm-to-table restaurant scene overflows with harvest bounty, celebrating the region's local farmers and ranchers. Food lovers from all over flock to the valley to enjoy unique menu offerings ranging from fine dining to food trucks, as well as lodging packages.
Walla Walla Guitar Festival (March)
With multiple performers playing at various venues downtown, this three-day festival invites patrons to a grand celebration of music and light-hearted fun.
Tour of Walla Walla (June)
Each spring, cyclists flock to the area for the multi-day Tour of Walla Walla. Visitors can have a front-row seat to all the action, featuring two road races, a time trial, and the crowd favorite downtown criterium.
Walla Walla Movie Crush (July)
This short-film festival spans three days and features hundreds of curated films. Screenings are in the historic Gesa Power House Theatre.
Walla Walla Balloon Stampede (October)
The skies come alive with color each fall during the Walla Walla Balloon Stampede. With dozens of hot air balloonists coming to the valley, it's a photographer's dream to capture the balloons floating above vineyards and wheat fields for as far as the eye can see.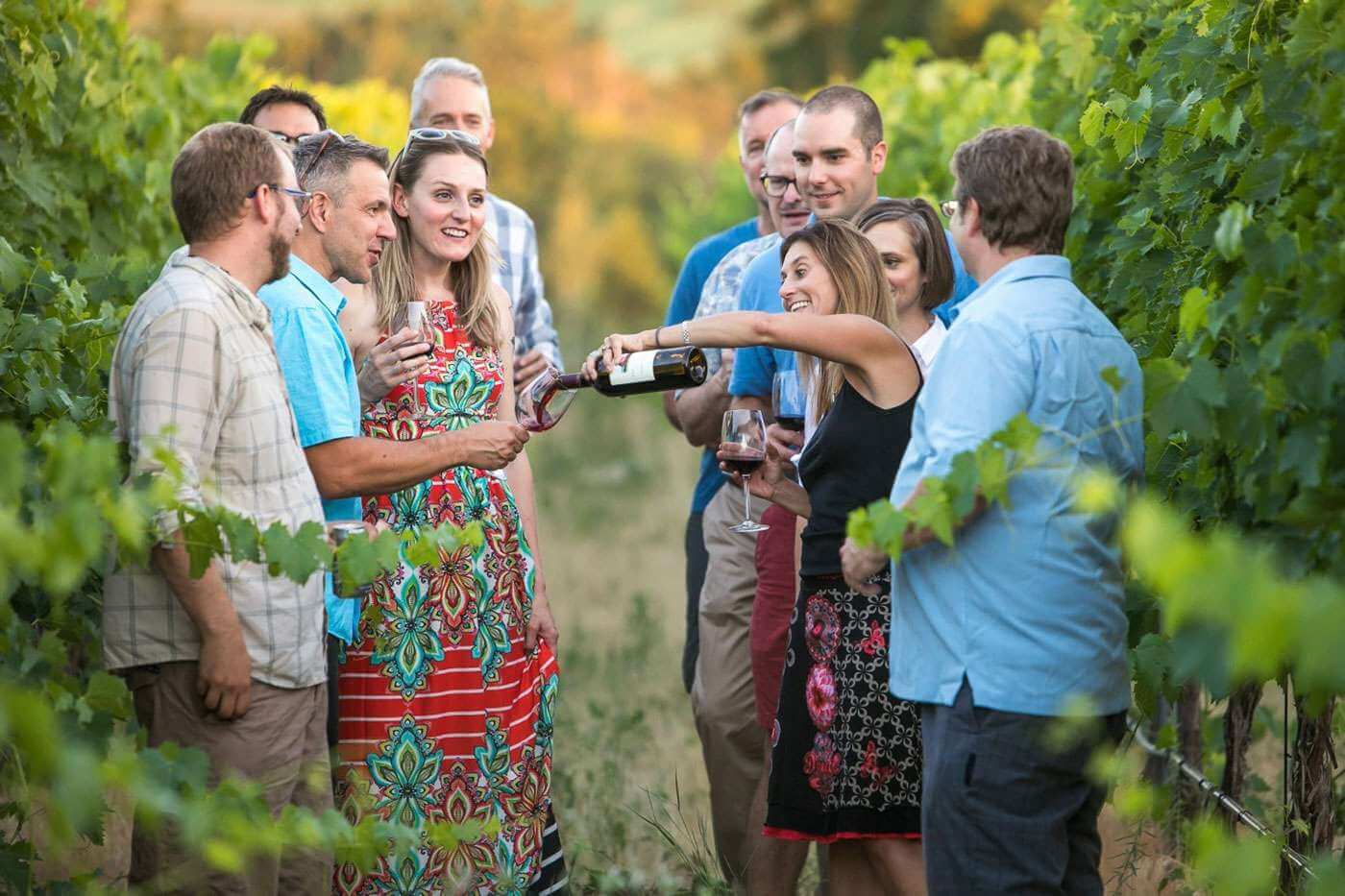 Wine Release Weekends (November & May)
Each spring and fall, the valley comes to life with wine lovers eagerly looking forward to the release of the newest vintage. Wineries plan special tastings, chef dinners, musical entertainment, and other events for visitors to enjoy. Be sure to plan ahead for Spring Release Weekend and Fall Release Weekend as they are among the most popular times to visit during the year.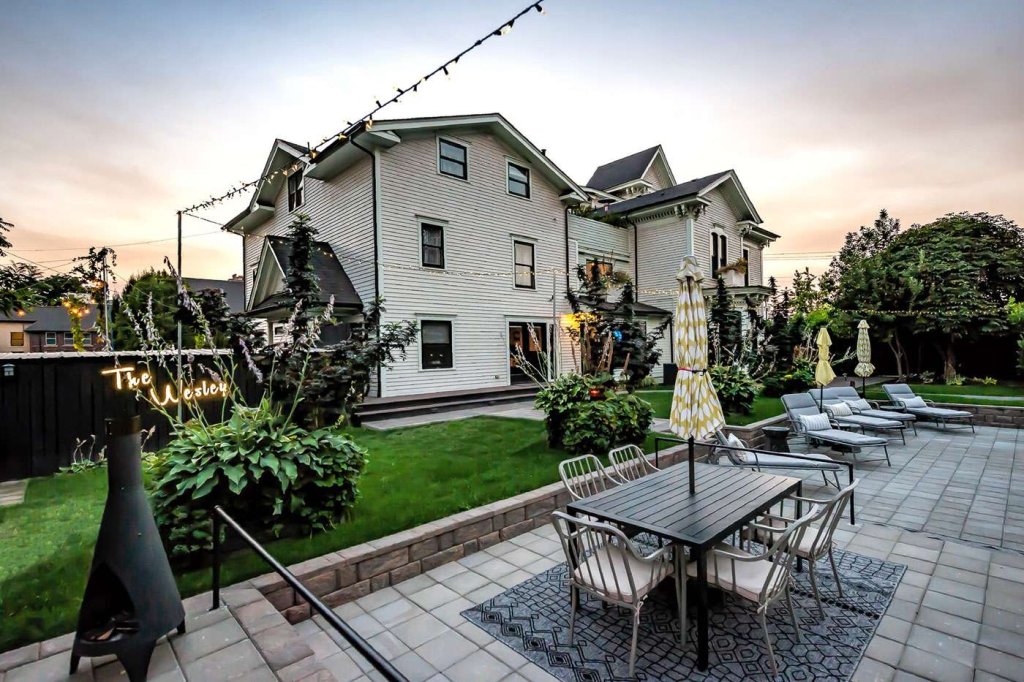 Where to Stay
The grandeur of the early 19th Century is on display in this historic hotel. Conveniently located in the center of downtown, guests can easily walk to restaurants, tasting rooms, shopping, and cultural spots.
The FINCH features 80 modern rooms on the sunrise side of Main Street downtown. A landscaped plaza and wood-burning fireplace invite guests to unwind in outdoor spaces.
The GG (formerly Green Gables Inn)
Built in 1909 and operating as a B&B since 1990, the property was purchased in 2021 by sisters who have lovingly and meticulously updated the interior finishes to their original splendor and elegance. Now known as The GG, the B&B offers modern accommodations in a historic neighborhood within walking distance to downtown.
With seven unique suites, each with a view of the Blue Mountains and a private outdoor shower, The Barn B&B offers a high-touch and personal experience. Hosts and owners Naina and Anand Rao bring years of hospitality experience, which can be seen in details such as globally inspired breakfasts and a welcome bottle of local wine.
Located on 300 acres in heart of wine country, Eritage Resort is only minutes from downtown. Each suite opens to a patio or deck with expansive views of either the Blue Mountains, rolling farmland, or the pristine Lake Sienna.
This luxury hilltop lodge provides refined-meets-rustic lodging in an authentic wine country setting. Surrounded by the estate vineyard and peppered with amenities, Yellowhawk offers a variety of room styles and standalone accommodations.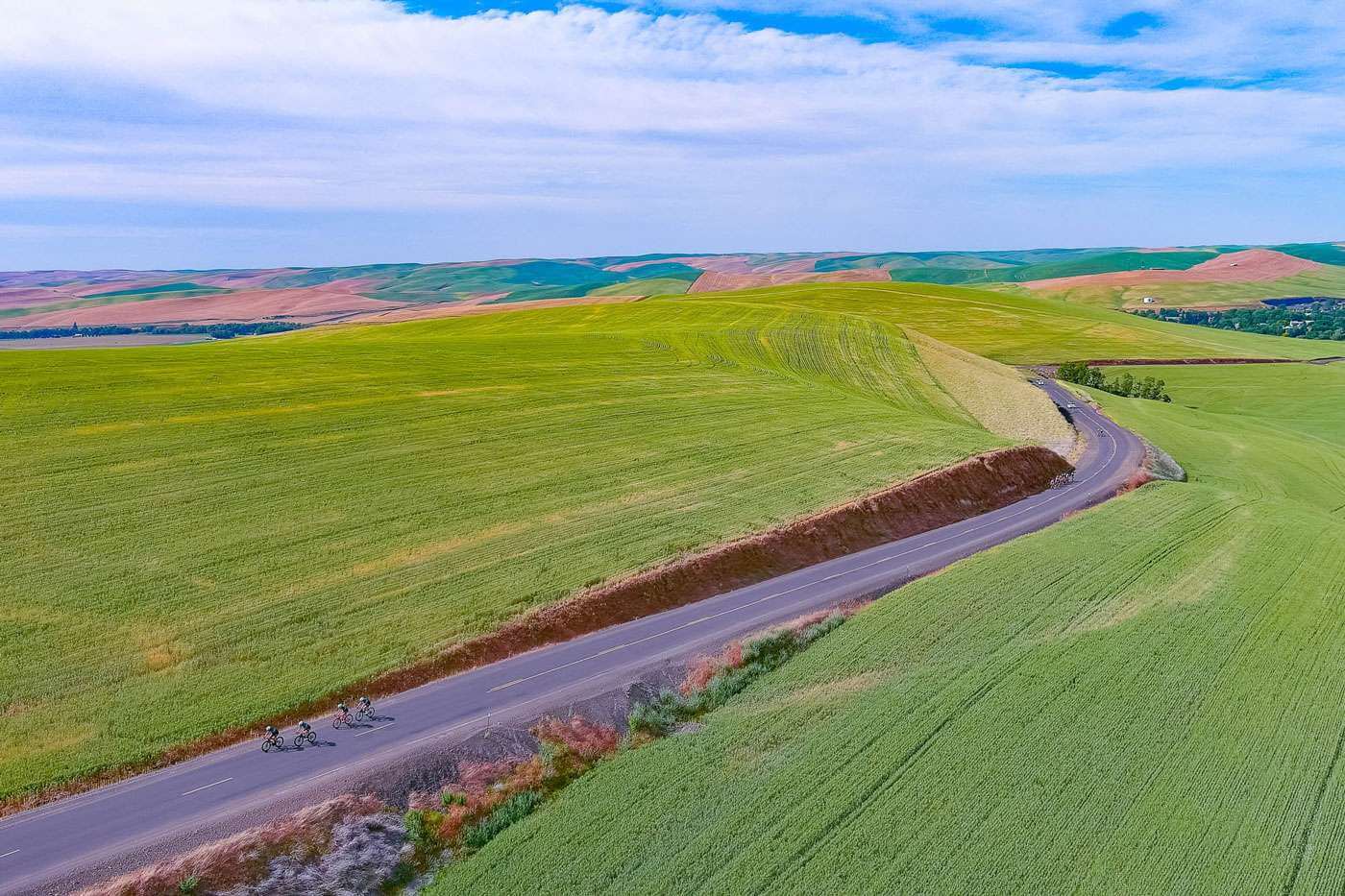 Know Before You Go
Getting there
Walla Walla is in the southeastern region of Washington, not far from the Oregon-Washington border. Walla Walla Regional Airport (ALW) boasts short daily flights to Seattle via Alaska Airlines. Another option is the Tri-Cities Airport (PSC) in Pasco, less than an hour away.
For road trip enthusiasts, the city is a picturesque 4-hour drive from at least three major cities, including Seattle, Portland, and Boise, and an under 3-hour drive from Spokane.
Climate
With only 19 inches of rain per year (average), visitors can enjoy four distinct seasons – lush, green springs; hot, dry summers; pleasantly cool autumns; and often snowy winters. Average highs and lows can be seen below.
Featured image credit: Mark VanDonge