Looking for interactive displays, fun galleries, and plenty of educational opportunities? Washington boasts tons of museums covering a wide variety of topics. Here you'll find a sampling of options that provide fun for all ages.
Kid-Friendly Museums in Washington
Whether your little ones want a hands-on art experience or the chance to get up close and personal with insects, Washington has tons of museums that are perfect for kids.
KidsQuest Children's Museum, Bellevue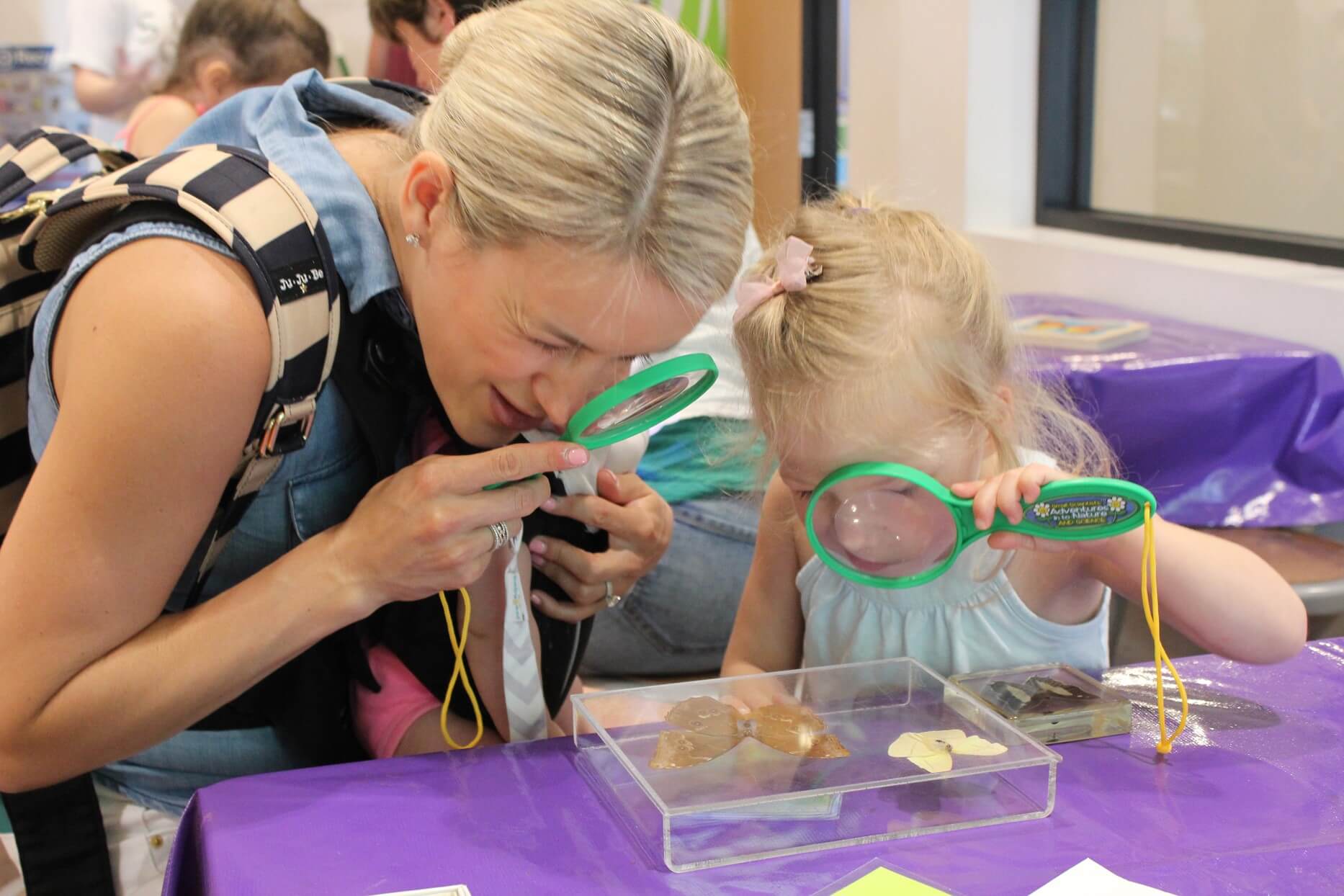 Unleash creativity through hands-on exhibits and guided activities that focus on science, technology, engineering, art, and math at KidsQuest. Explore the Atrium Climber, train tables, a story tree, tot orchard, water gallery, and more.
Related: Things to do with kids in Washington.
Bug & Reptile Museum, Bremerton
Get up close to creepy crawlies at the Bremerton Bug & Reptile Museum. You'll find live bugs and reptiles on display—from tarantulas to pythons. View the giant ant farm, peek at bugs under a microscope, or don a pair of special glasses that give you bug vision.
Mobius Discovery Center, Spokane
Nurture your child's curiosity with several hands-on exhibits at the Mobius Discovery Center. From bubbles to bottle rockets, there are plenty of activities to keep little ones entertained. Explore LAUNCH IT and discover the science behind flinging, throwing, and launching, or create a masterpiece in the art studio.
Museum of Flight, Seattle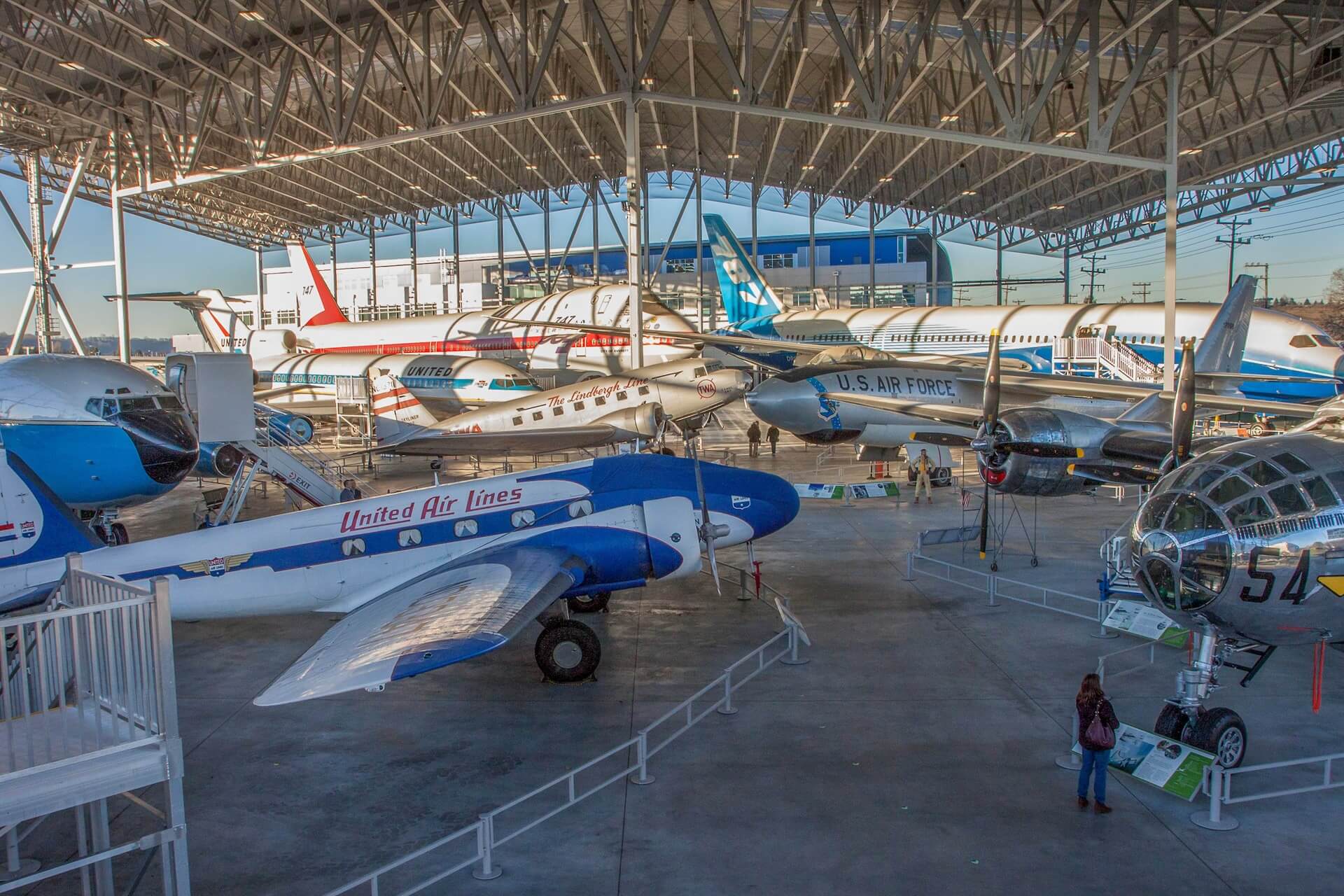 You don't have to be an aviation geek to enjoy spending time at the Museum of Flight. Kids can explore a collection of historic air and spacecraft, including an out-of-service Air Force One jet, WWII planes, and a full-size replica of the International Space Station's research lab. Aspiring pilots can jump into the cockpit of a real reconnaissance plane or the mock-up of a fighter jet. Additionally, the Kid's Flight Zone exhibit tailors the experience to children of all ages.
Imagine Children's Museum, Everett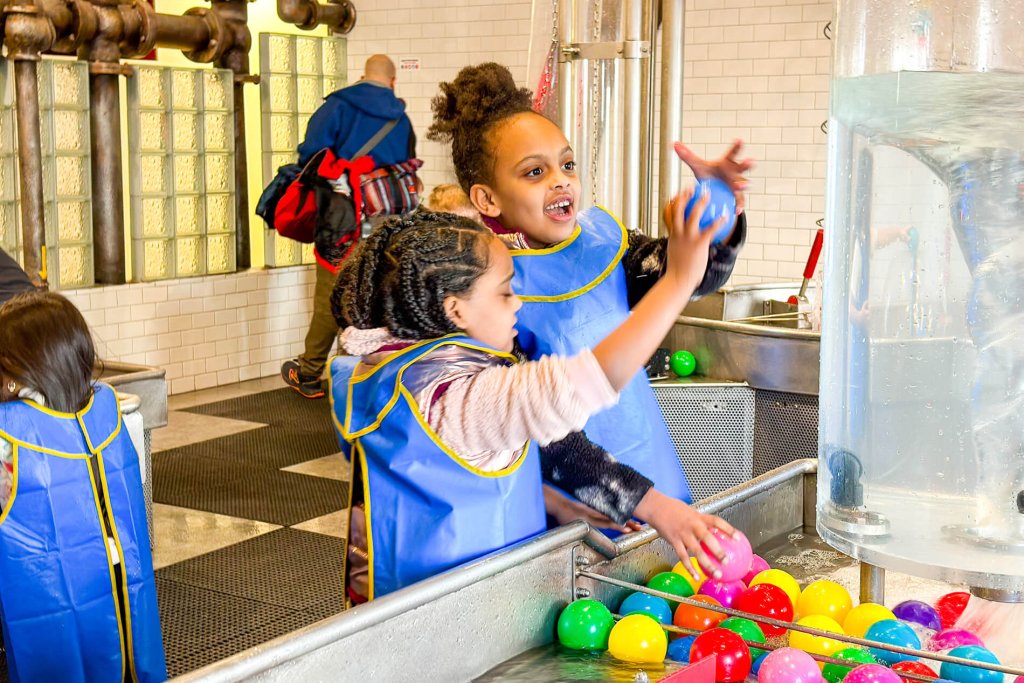 Everett's Imagine Children's Museum features 66,000 square feet of indoor play space thanks to a $25 million expansion that opened in 2022. The expansion added new floors and interactive exhibits, including a woodland climbing structure, a make-believe wildlife veterinary clinic, a hands-on engineering gallery, a tinker shop where kids can learn to use real tools, an aquarium, and more. These complement the museum's original exhibits, which include captivating playscapes and a waterworks area. The museum is accredited by the American Alliance of Museums.
Hands On Children's Museum, Olympia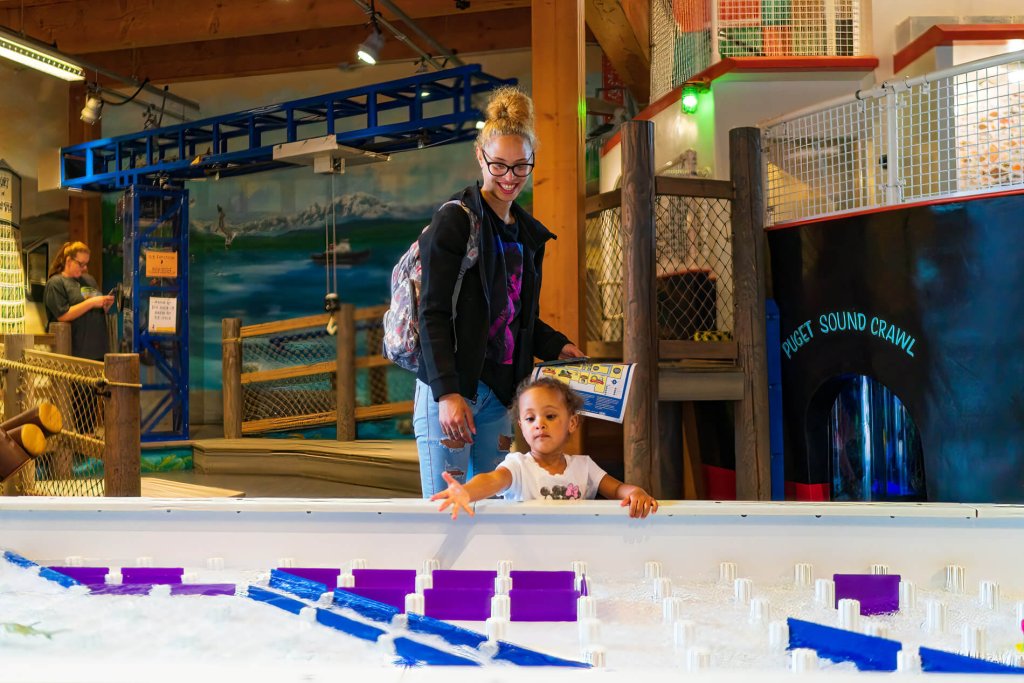 Not far from the Capitol campus, the Hands On Children's Museum includes 150 interactive exhibits spread out over two floors and a half-acre of outdoor play space. Whether your child loves to build, climb, or craft, the activities here won't disappoint. Kids can learn about forests, build and launch paper rockets, and more. The Tide to Trees Climber is a great way for kids to explore and burn off some energy.
World Kite Museum, Long Beach
The history of kites and kite flying is vast, and this museum tells the stories through one-of-a-kind exhibits and programs. The collection comprises more than 1,500 kites from 26 countries, ranging in uses from scientific experimentation to entertainment.
Seattle Children's Museum, Seattle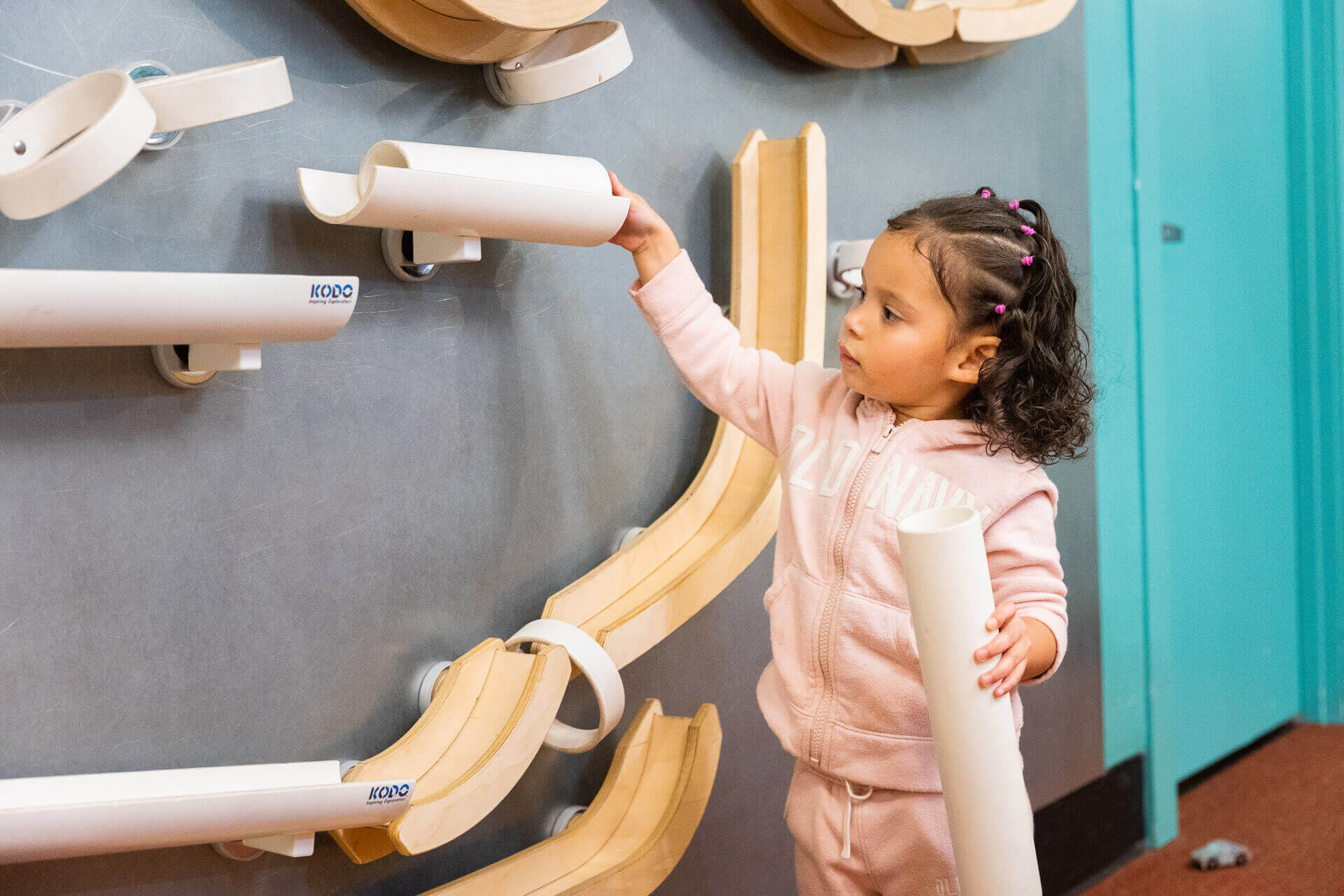 Let your kids learn through play at the Seattle Children's Museum. Little ones can explore multiple hands-on exhibits as well as enjoy programming that changes throughout the year. Explore the power of air, learn about nutrition at the child-sized Market, craft a masterpiece in the Corner Workshop, discover the stories and art of Washington's many tribal communities, and so much more.
Nutcracker Museum, Leavenworth
Located in scenic Leavenworth, the Nutcracker Museum is a fascinating experience for all ages. Adults and kids can marvel at more than 9,000 nutcrackers crafted in more than 50 countries and made from many different materials. Kids will love the nutcrackers based on Disney characters, heroes, and more. For even more fun, roam the museum in search of specific items as part of a nutcracker scavenger hunt.
Children's Museum of Tacoma, Tacoma
Targeted to children 8 years old and under, this museum features five different playscapes to explore. Kids will use their imagination and curiosity for fort building in the Woods area, controlling the flow of a waterfall in the Water area, or creating works of art in Becka's Studio. The Pay as You Will admission makes a visit even more family-friendly.
The Whale Museum, Friday Harbor
Travel to San Juan Island for a better understanding of the surrounding waters' inhabitants at the Whale Museum. The Gallery of Whales takes on the natural history of marine mammals—particularly the area's orcas—through exhibits, models, and artifacts such as real whale skeletons.
Northwest Carriage Museum, Raymond
Experience the primary mode of transportation of the 19th Century through an extensive collection of horse-drawn carriages, buggies, and wagons at the Northwest Carriage Museum. Other highlights include an 1890 schoolhouse, blacksmith shop, and period clothing.
Pacific Science Center, Seattle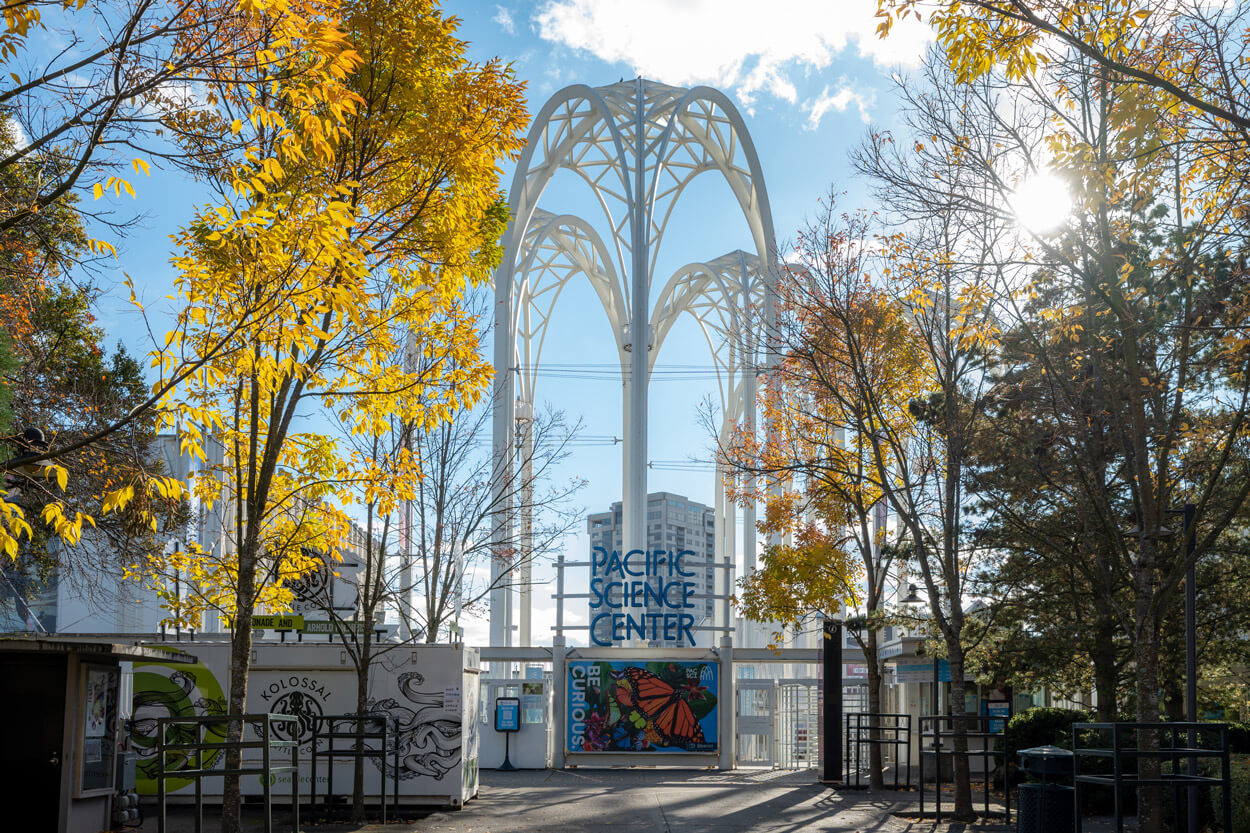 Delve into innovative science-, math- and technology-related exhibits that encourage interaction at the Pacific Science Center. See how an electric motor works in the Science Playground, let little ones experiment with water at the Just for Tots stream table or catch an IMAX movie.
Railroad Depot Museum, Ritzville
Bring your train-loving kid to this museum to revisit the railroad era that was an integral part of Ritzville's history. You'll see a restored Northern Pacific cupola caboose, a ticket office, a baggage room with an original scale, and other memorabilia.
The Children's Museum of Skagit County, Burlington
Located conveniently off Interstate 5 in the Skagit Valley is the Children's Museum of Skagit County. Kids can enjoy STEM activities, climbing structures, art and reading rooms, a train exhibit, sensory areas, a water feature, and more.