Whether you're looking to cozy up together or head out to explore, Washington State has romantic spots for every taste.
Long Beach Peninsula & Coastal Beaches
Best for: Cozying up
Enjoy breathtaking views of the wild Pacific Ocean from the historic North Head Lighthouse or any of the other windswept storm watching destinations along Washington's coast. Oceanfront hotels in Long Beach offer the perfect spot to cozy up by the fire with your partner and watch the power of nature unfold from the comfort of your room.
Gondolas in Spokane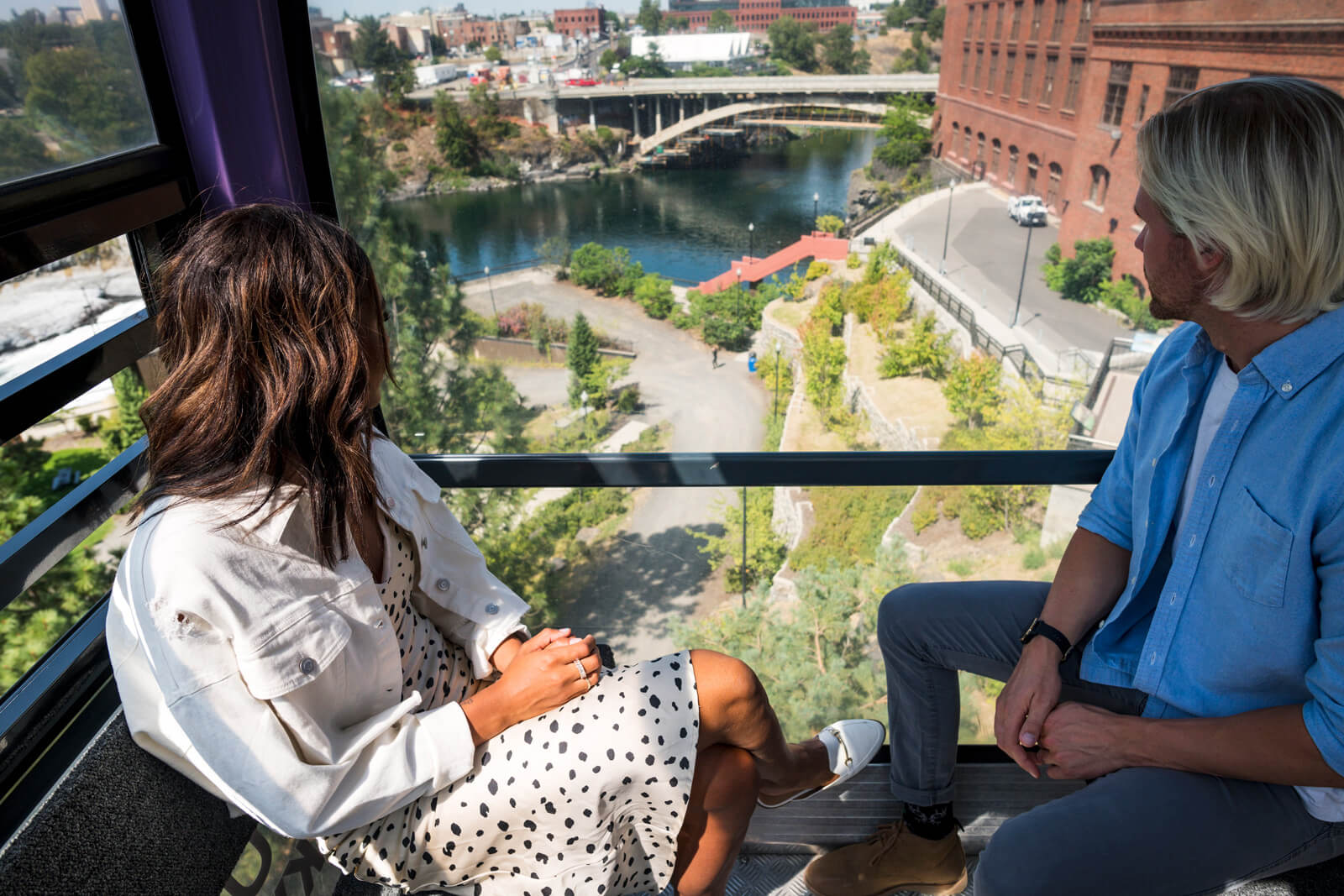 Best for: City excitement
Nothing says "special occasion" like a stunning 15-minute ride in a gondola over spectacular Spokane Falls. After your ride, enjoy a walk along the river through Riverfront Park before heading to a lively bar for cocktails.
Related: Spokane City Guide
Walla Walla
Best for: Wine lovers
Part of Washington's Wine Country region, Walla Walla is made for relaxing with your partner over the perfect pour of red (or white) wine. The rolling vineyards and quaint downtown full of boutiques and restaurants are made for leisurely strolls.
Related: Walla Walla City Guide
Roslyn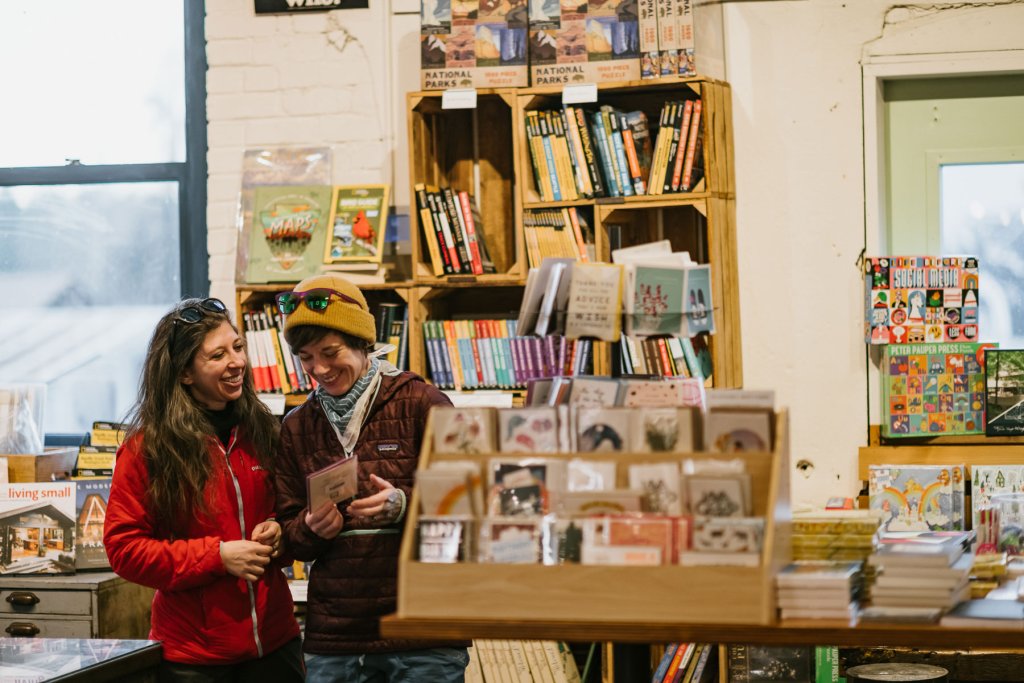 Best for: Winter recreation
This small town is the perfect romantic spot for those who love outdoor recreation, especially in the winter. Located close to the ski and snowboard runs of Snoqualmie Pass as well as scenic snowshoe trails, Roslyn offers a solid mix of cozy small-town charm and adventure.
Related: Perfect Winter Getaway in the Cascade Mountains
Taylor Dock, Bellingham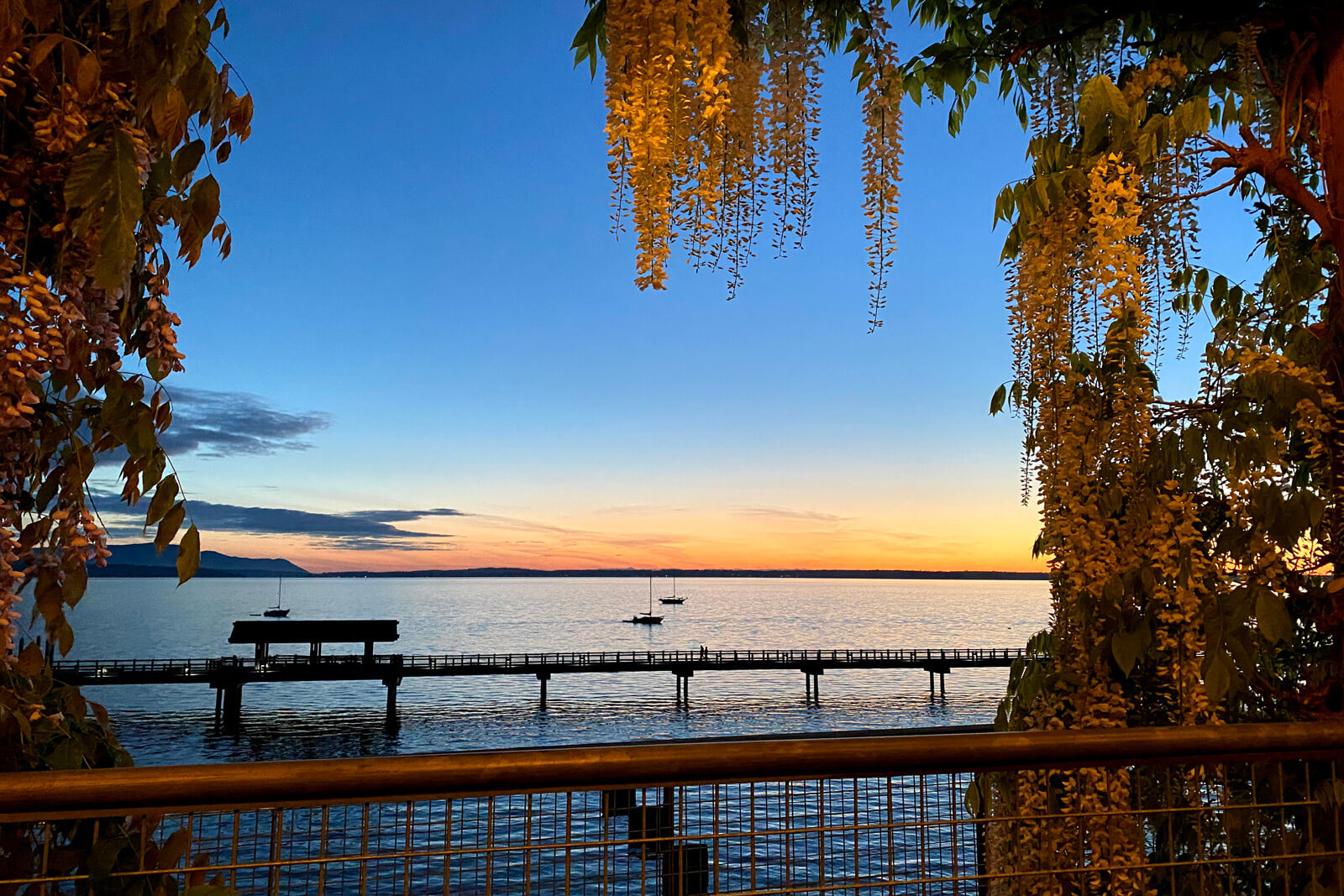 Best for: A sunset kiss
Stroll along the Taylor Dock Boardwalk, which runs over the water from the charming Fairhaven neighborhood to Boulevard Park in Bellingham. This is a prime location for spectacular sunsets, whether you're walking hand in hand or gazing out over the water from the deck at the nearby Chrysalis Inn & Spa.
Related: Bellingham City Guide
The San Juan Islands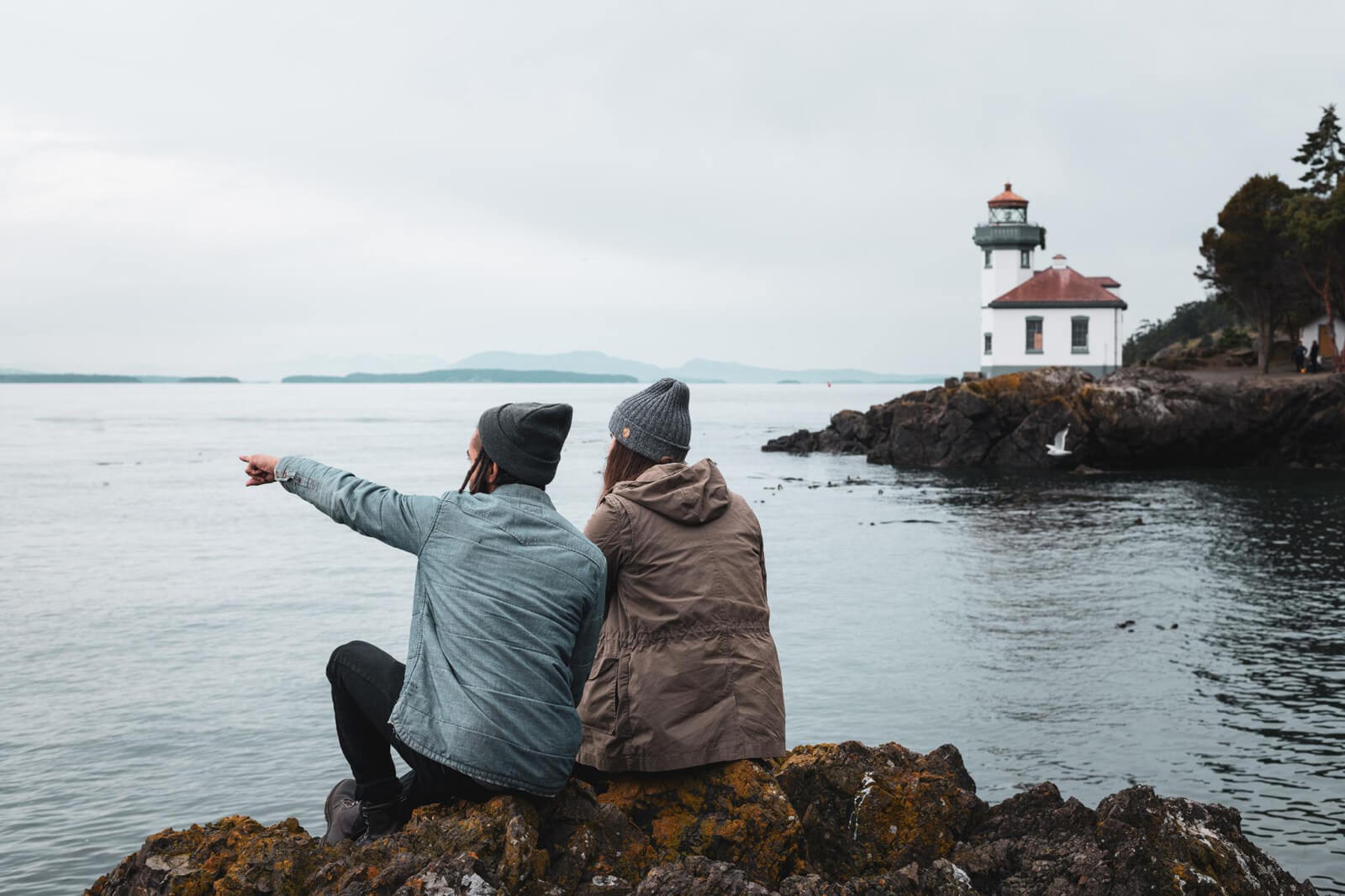 Best for: A slower pace
One of the ultimate romantic spots in Washington, a getaway to the San Juan Islands is perfect for couples looking for quality time at a slower pace. If visiting outside the busy summer months, couples can enjoy more solitude along the hiking trails, pebbled beaches, and cozy local restaurants.
Related: Discover Washington's San Juan Islands
Yakima Valley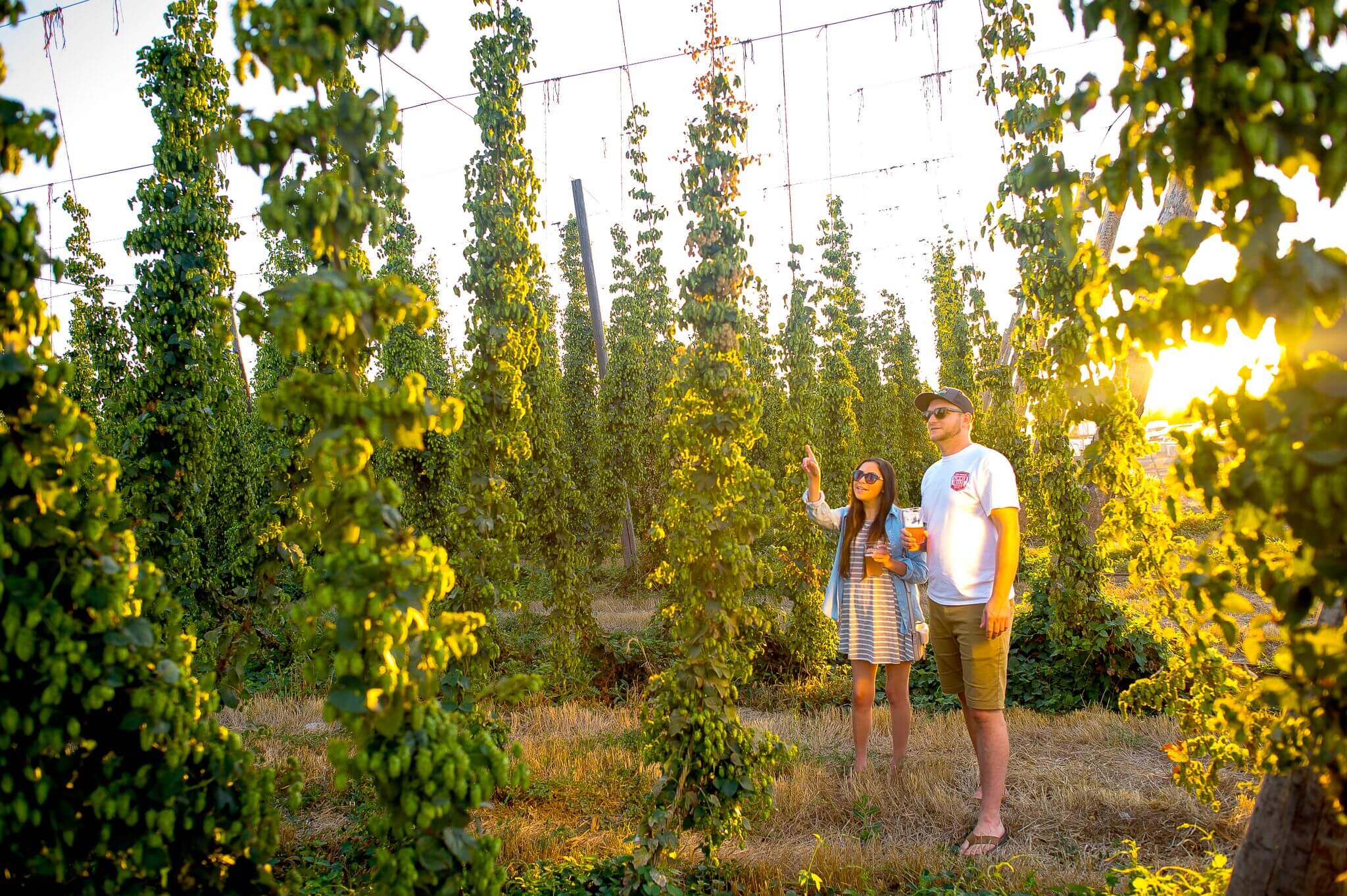 Best for: Craft beer lovers
If you and your partner enjoy sipping your way through local brews, head to hop (and wine) country. Spend time exploring the thriving craft beer scene and the valley's agricultural roots.
Related: Yakima Valley Itinerary
Snoqualmie Falls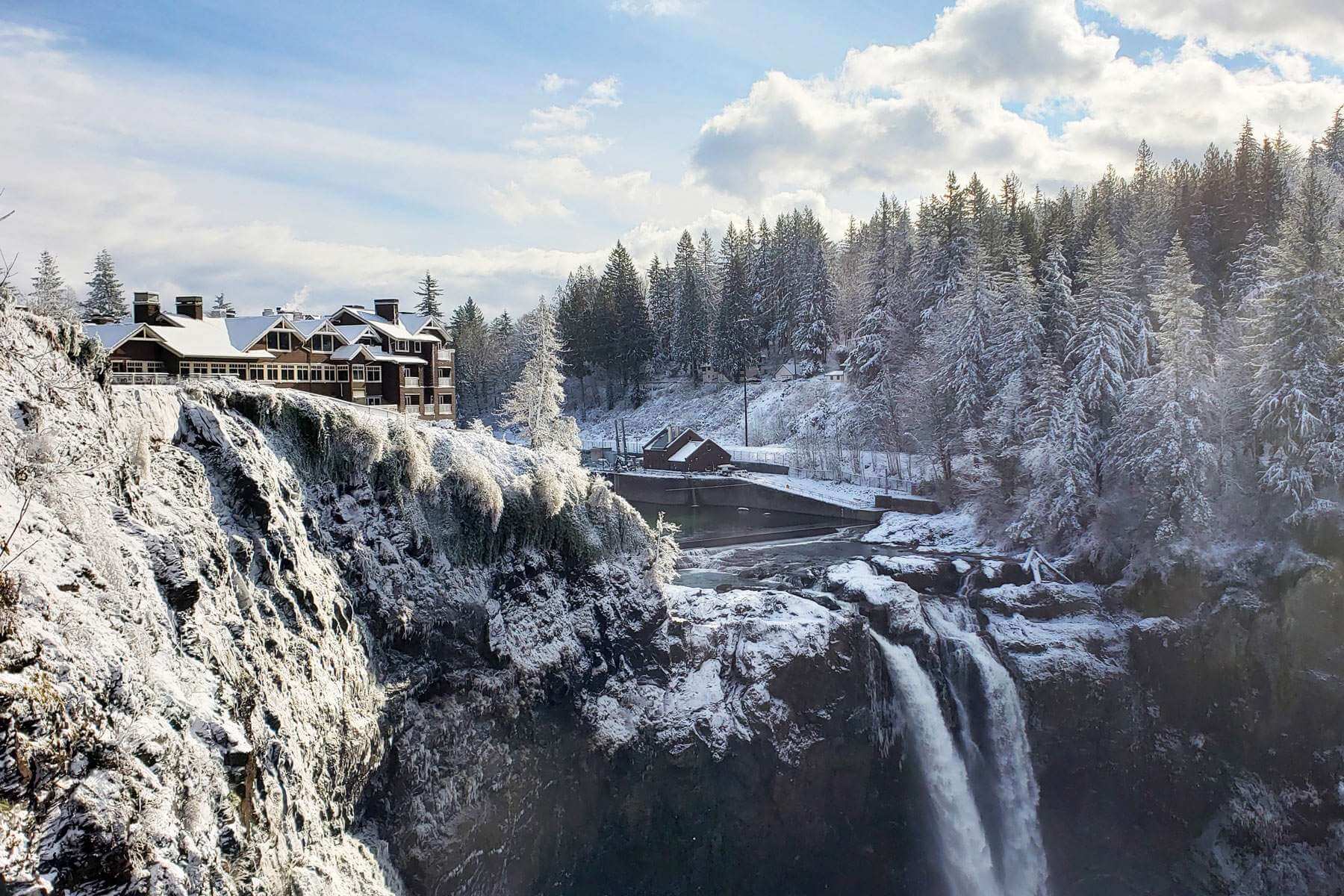 Best for: Capturing a Selfie
Visit one of Washington's most scenic attractions and snap a selfie worth remembering. The observation deck for Snoqualmie Falls is conveniently located next to the iconic Salish Lodge & Spa for couples who want to pair their waterfall viewing with a romantic dinner at the lodge's restaurant.
Related: Explore Gorgeous Waterfalls in Washington
Stonehenge Memorial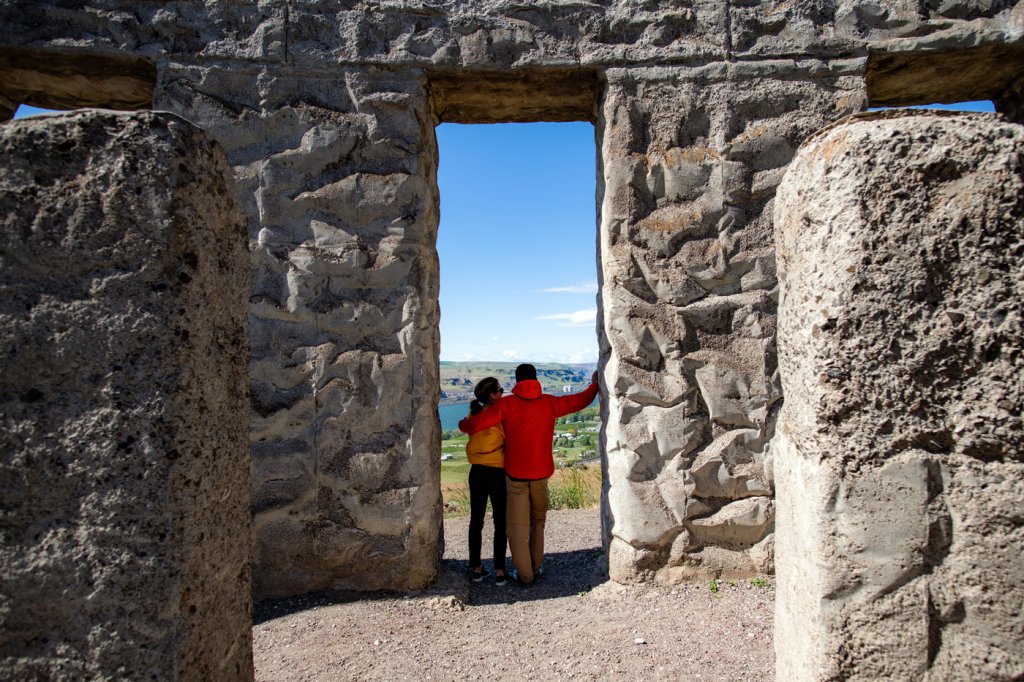 Best for: Stargazing
Stargazing is romantic. Doing so with a full-size replica of ancient Stonehenge as your backdrop is even better. Located in the Columbia River Gorge, this romantic spot in Washington is perfect for stargazing. Bundle up with your loved one and marvel at the beauty of nature.
Kamiak Butte
Best for: Scenic vistas
This beautiful park has stunning views of the surrounding Palouse farmland as well as an amazing forest of towering evergreens. Photo opportunities abound for experienced and novice photographers alike, so don't hesitate to snap some memories.