By Ellee Thalheimer
Located in the eastern foothills of the Cascade Mountain Range, Wenatchee is a vibrant city nestled in a valley famous for its orchards. The Columbia River cuts through the city, and dramatic semi-arid cliffs and canyons define the surrounding landscape. From exploring local history to spending time in nature, there are plenty of things to do in Wenatchee.
Things to do in Wenatchee
Whether sipping hard cider or searching for the most epic place for a sunset paddle, Wenatchee has you covered. Here are some highlights to help you plan your trip.
Get Outside
Wenatchee loves its mountains, rivers, and trails. Right from town, check out Saddle Rock Trail, a mile-long climb to an overlook with incredible views of the city. The 10-mile paved Apple Capital Loop Trail hugs both sides of the Columbia River. Explore this flat multi-use path on two wheels by renting bikes from Arlberg Sports. A number of spur trails intersect with the Apple Capital Loop Trail, including the 2-mile gravel trail through Horan Natural Area, which tours the riparian bottomlands. Birdwatchers should be sure to bring their binoculars.
Also See: Exciting Outdoor Adventures in Washington
For water adventures, head to the scenic Columbia River. The river bisects the city, so it's no surprise paddleboarding is a popular way to tour the estuaries, sloughs, and islands. A number of access points along the river such as Confluence State Park, Walla Walla Point State Park, and Hydro Park make logistics easy. For a walk-and-wade sight-fishing adventure, get in touch with Wenatchee Fly Co., a local outfit that guides trips to nearby Rocky Ford Creek.
In the winter, enjoy the powder, sunshine, and vistas at Mission Ridge. Its 2,000 acres encompass trails, chutes, bowls, and backcountry. Just 45 minutes from town is Wenatchee Crest on Blewett Pass, where snowshoers can travel along a panoramic ridgeline without brutal elevation gain. No matter what season you visit, you'll find things to do in Wenatchee.
Explore Arts and Culture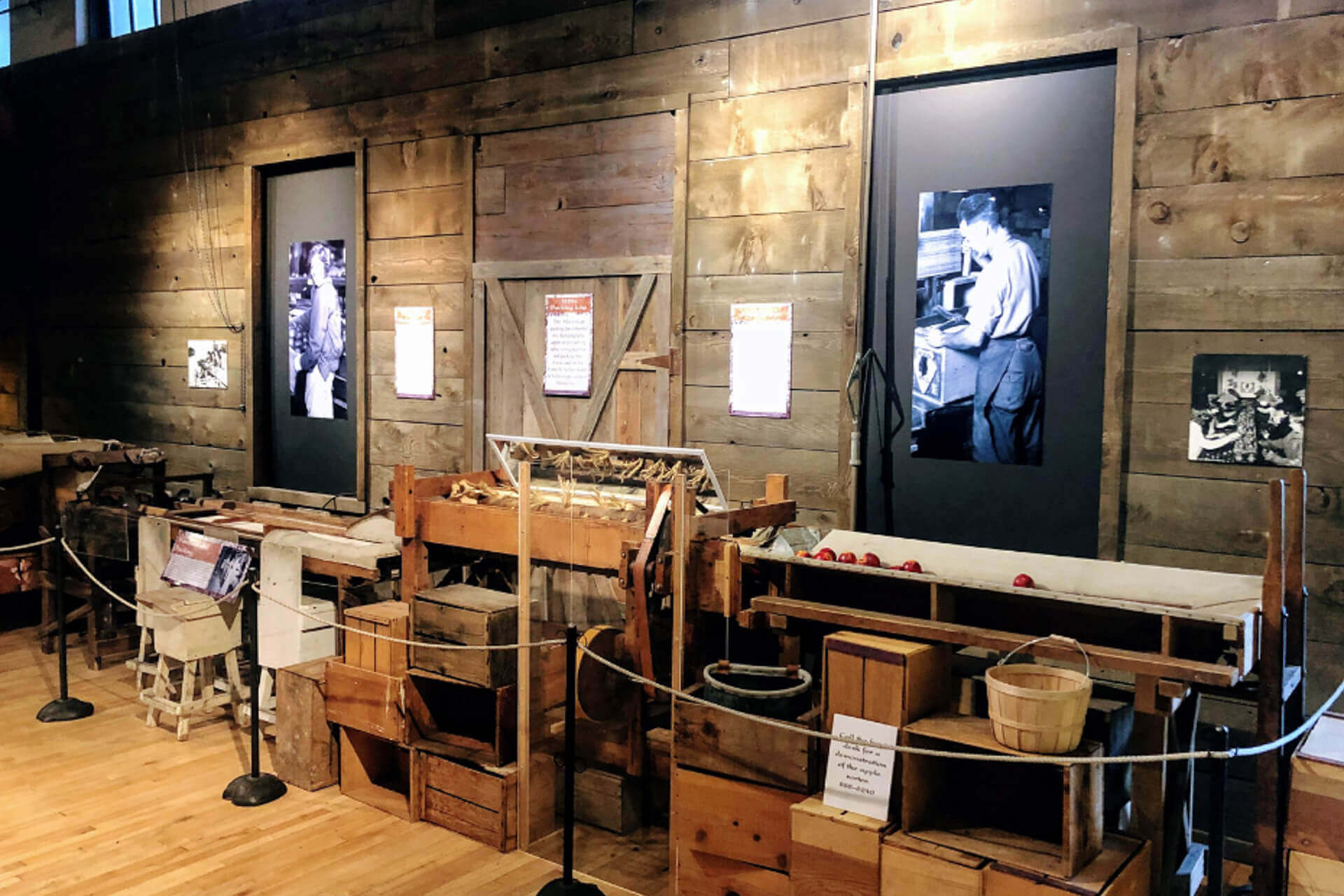 At the Wenatchee Valley Museum and Cultural Center, learn about the Native peoples of the Columbia Plateau. Petroglyphs from nearby Rock Island are on display, as well as trade goods and beadwork. Visitors can listen to the origin stories of the Wenatchi/P'squosa. There are also exhibits about pioneer life, the Washington apple industry, and the prehistoric Clovis culture. Tip: Call ahead for guided museum tours. From April through October, the museum offers bus tours to local sites that illuminate Native heritage, local history, and geology.
The newly remodeled Rocky Reach Discovery Center overlooks the cliffs, river, and spillway of the Rocky Reach Dam. Its interactive educational exhibits share the history of the region's first peoples. Other exhibits explore the science behind Columbia River hydropower and the significance of the river in transportation and commerce. A family favorite is the viewing gallery for the fish ladder, the migratory pathway to critical spawning grounds upriver.
There are plenty of things to do in Wenatchee for those who love performance art. Stop by the Numerica Performing Arts Center(PAC), which hosts everything from stand-up comedy acts and dance performances to monthly movies and bands. PAC is also the venue for the robust Wenatchee Valley Symphony Orchestra. On Friday nights in the summer, grab your picnic blanket and head to Centennial Park where the city hosts an outdoor summer concert series.
See Also: Fun Kid-Friendly Museums Across Washington
Raise a Glass
Of course, the "Apple Capital of the World" has a wealth of cideries. In East Wenatchee, visit the Union Hill Cider Company tasting room perched on a ridge overlooking their apple orchards and the Columbia River. Their award-winning ciders showcase the unique flavor profiles of their apple varieties. Just east is Snowdrift Cider Co.'s tasting room, where visitors can sip rich barrel-aged Cornice ciders or an old-world-style Perry pear reserve. There's a good chance you'll spot owner Peter Ringsrud happily pouring tastings and showing guests around.
Not just known for apples, the Wenatchee area also cultivates world-class grapes for winemaking. Many local wineries have tasting rooms downtown. Crayelle Cellars has an award-winning Albariño, a bright white wine known for its aromatics and touch of effervescence. And Off the Hill in Pybus Market is a combined tasting room for Stemilt Creek Winery and Archibald James Wine and Cider; these accoladed businesses cultivate fruit next to each other on Stemilt Hill. To explore the wineries and vineyards in the surrounding valley responsibly, consider joining a tour. NCW Wine Tours shuttles wine seekers and provides a sommelier guide to highlight the nuances of local winemaking.
Also See: Orchard to Glass – Taste Washington Ciders
Craft beer lovers will also find things to do in Wenatchee. Head to "Brewery Row" downtown, where you'll find a cluster of breweries within walking distance of one another. Wenatchee Valley Brewing Co. offers a deep tap list of IPAs, from black to double and everything in between. New in town is Hellbent Brewing tasting room. Their tap list includes intriguing beers such as the Mossback Monk Belgian Style Tripel and The Freaks Come Out At Night Imperial Stout. Hellbent's gastropub serves seasonally inspired dishes. For variety, try a chilled glass of mead from McGregor Farms Honey and Meadery in Pybus Market.
Dine Out
Pybus Market is a focal point of the Wenatchee food scene. This remodeled warehouse on the waterfront offers visitors many tasty options, including The Huck @ Pybus, which serves a locally famous brunch and Fire and Ice, known for wood-fired pizza and gelato. In downtown, order towering sandwiches, like the Meat Jagger and the vegetarian Captain Planet, at The Dilly Deli. For something more upscale, savor Bolognese al forno on Shakti's lovely garden patio or take advantage of their "Twilight Dinner," a set three-course meal.
In the spring when the orchards are blossoming, take a scenic drive along the Wenatchee River to Anjou Bakery to stock up on fresh artisanal bread and pastries. In the fall, cruise the same route to delight in the turning colors and visit Stutzman Ranch, a fourth-generation orchard with U-pick apples, pears, and stone fruit.
Shop Local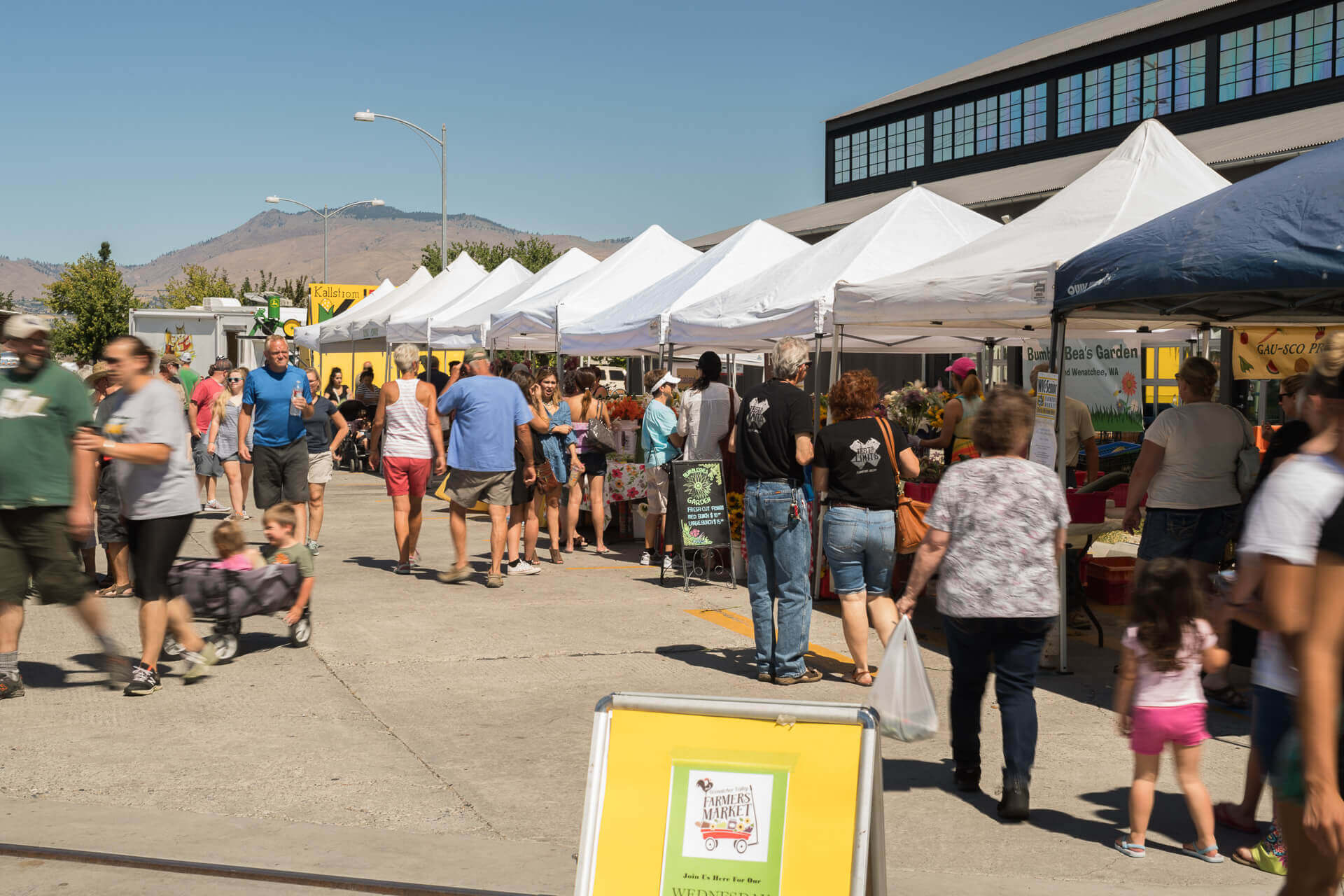 For nine months of the year, Pybus Market hosts the Wenatchee Valley Farmer's Market. This flourishing market is one of the biggest in the region. Visitors can find locally made clothing or pick up a bouquet of dahlias. Pybus is also home to many year-round shops, including The Cheesemonger's Shop, KR Farms handcrafted lotions and soaps, and Art Alley, which showcases a new artist every month.
In the historic downtown, stroll along the storefronts. At Salt Creek Apothecary, find wildcrafted, herbal tonics produced by a licensed naturopathic physician and registered herbalist. Tumbleweed lifestyle boutique showcases handmade jewelry and other carefully curated gifts. Ye Olde Book Shoppe is a classic used bookstore that also sells local art. At Two Rivers Art Gallery, monthly exhibits support local artists, and regular events sustain a vital art community.
Attend an Event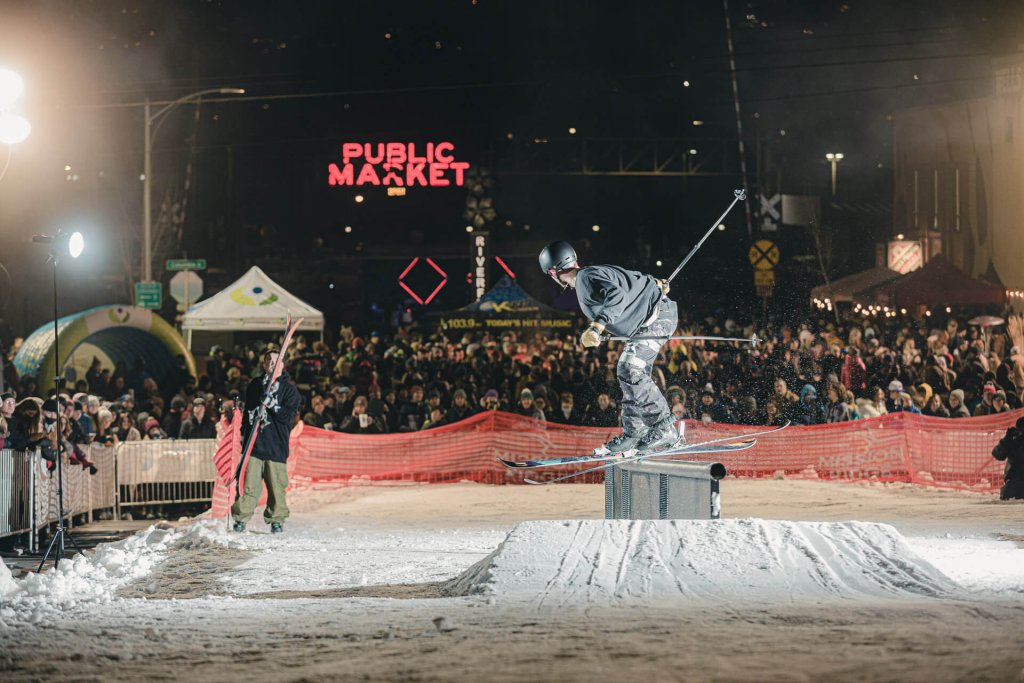 When exploring things to do in Wenatchee, consider timing your visit around one of the city's exciting festivals. Every winter, Rails and Ales shuts down Orondo Street in Wenatchee to make way for the snow hauled down from Mission Ridge. A rail jam is set up for a competition between the best skiers and snowboarders in the region. Food trucks, music, and beer gardens make the event even more legendary.
For several weeks each spring, the Apple Blossom Festival takes over Wenatchee. The city welcomes the season with food fairs, live music, beer gardens, parades, the Color Rush 5K run, and the Tour de Bloom multi-day bicycle stage race.
In August, the Wenatchee Food and Wine Festival shows off that year's award-winning regional wines. Enjoy live music and delectable local bites. Wine purchases benefit the Wenatchee Valley Museum & Cultural Center.
On the first Friday of every month, the downtown comes alive for First Friday as businesses celebrate, display, and promote local artists. It's a night of creative inspiration, music, food, and local libations.
About the Author
Ellee Thalheimer is a freelance writer and guidebook author based in the Pacific Northwest who has contributed to publications like Lonely Planet Guidebooks, Alaska Airlines Magazine, and Adventure Cyclist Magazine. When she can't get outside, she writes fiction, drinks local IPAs, and perfects her handstands.
Featured image courtesy of Visit Wenatchee