The Islands Region includes the San Juan Islands, Whidbey Island, and Camano Island. From hamlets of 100 to those with up to around 10,000 residents, smaller communities offer visitors a more laid-back alternative to bustling cities. Read on to find out why these destinations are worth exploring.
Small Towns in the Islands Region
Friday Harbor
As the gateway to the San Juan Islands, Friday Harbor welcomes visitors with a wealth of amenities. Only steps from the ferry terminal, this small town makes the perfect base for whale-watching and other water excursions. Stroll the walkable downtown and check out the many local shops, art galleries, and farm-to-table restaurants. For culture and history, stop by The Whale Museum or the San Juan Islands Museum of Art.
See also: Farm-to-Table Dining in Washington
Lopez Village
The commercial hub of laid-back Lopez Island in the San Juan Islands, Lopez Village offers visitors a grocery store, bakery, and a variety of shops and galleries. The island's flat landscape is great for cyclists who want to explore on two wheels.
Eastsound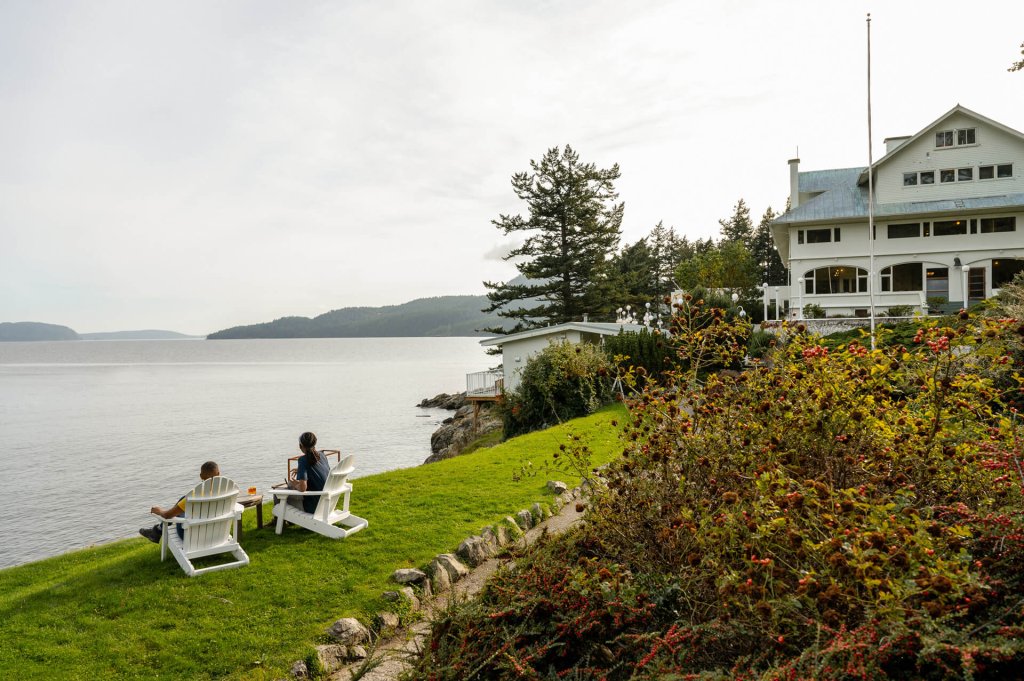 This walkable town is the hub of Orcas Island in the San Juan Islands. Eastsound's downtown boasts galleries, restaurants, boutique shops, the Orcas Island Historical Museums, and Island Hoppin Brewery. Enjoy easy access to outdoor recreation at nearby Moran State Park, home to Mount Constitution and sweeping views of the Salish Sea.
See also: Get to Know Washington's San Juan Islands
Roche Harbor
The tiny village of Roche Harbor on San Juan Island invites visitors to slow down. Wander the beautiful grounds of the Roche Harbor Resort or explore the nearby hiking trails, outdoor sculpture park, or disc golf course. Waterfront restaurants pair great food with prime views of the 377-slip marina and glistening waters.
Coupeville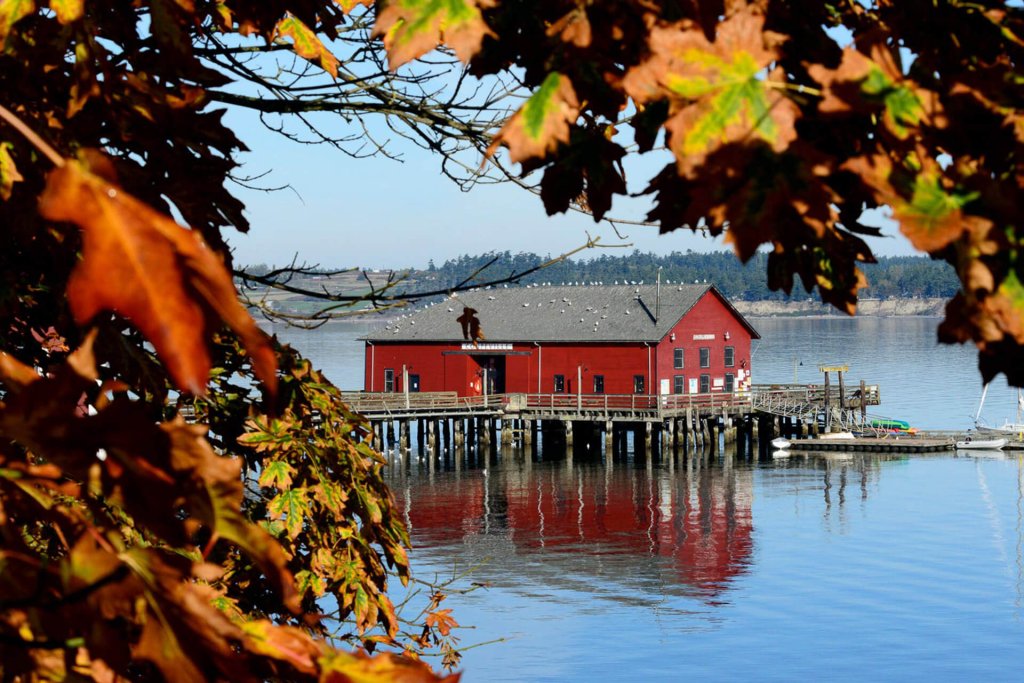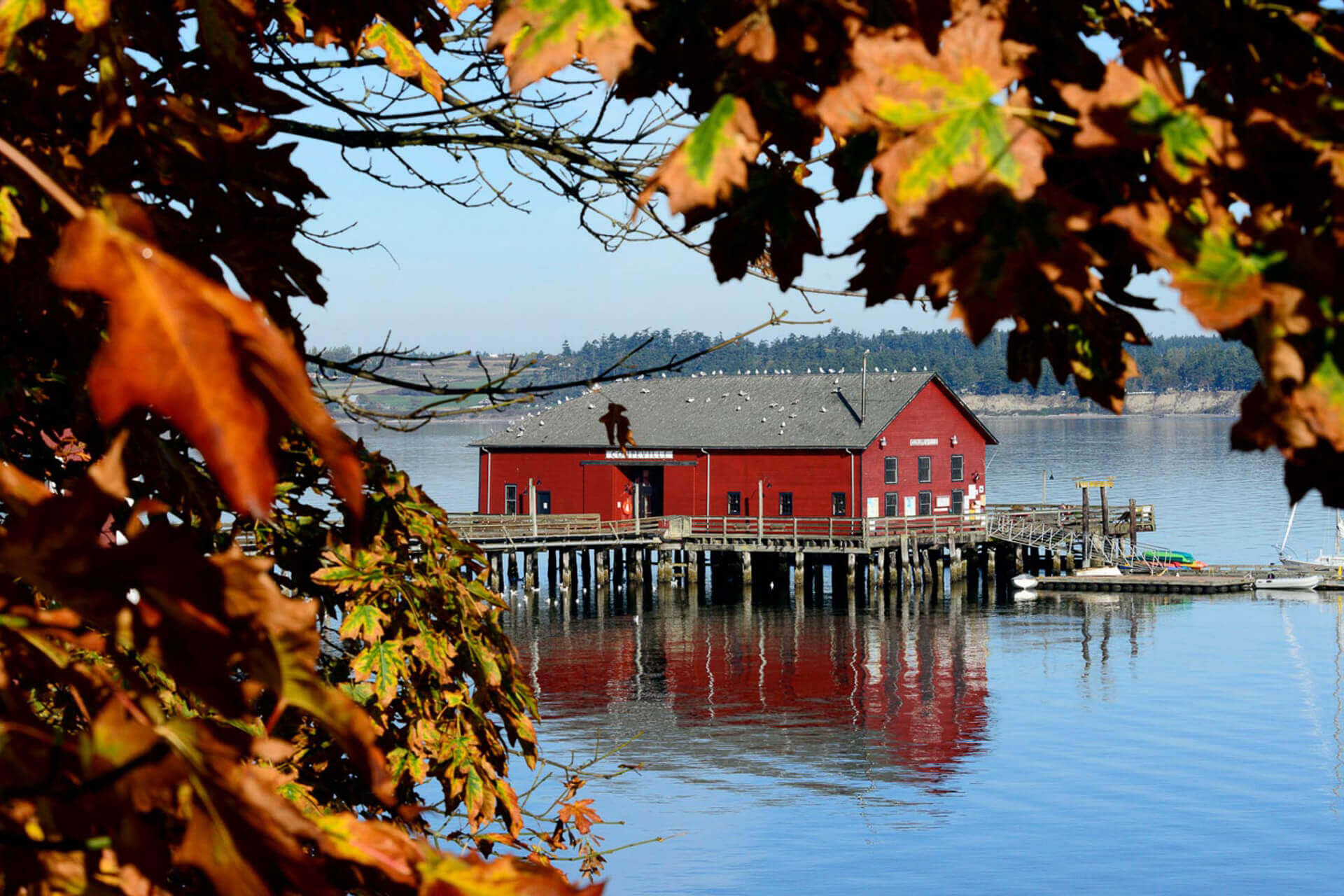 Part of Ebey's Landing National Historical Reserve on Whidbey Island, Coupeville boasts fantastic architecture and a quaint downtown overlooking Penn Cove. Explore the Island County Historical Society Museum, antique shops, art galleries, or the Coupeville Arts Center. The area is also known for its mussels, which come fresh from Penn Cove and can be sampled at local restaurants.
See also: One Day on Whidbey Island
Greenbank
This tiny community on Whidbey Island was once the loganberry-growing capital of the U.S. and is home to Greenbank Farm. Established more than 100 years ago, the farm remains central to the town. It now holds galleries and shops selling wine, cheese, and pie. Visitors to Greenbank can also wander the lovely grounds at nearby Meerkerk Gardens.
Langley
Perched on a bluff on the south end of Whidbey Island, this is a quintessential seashore destination. Cedar-shingled shops mingle with art galleries showcasing local works and wares. Enjoy world-class dining at restaurants like Prima Bistro or sample wines at one of the nearby tasting rooms.