Washington State is renowned for its variety of oysters, and a scenic road trip is the perfect way to experience these tasty bivalves. This four-day Salish Sea oyster road trip will take you from Blaine near the Canadian border down into the San Juan Islands, with an optional extension to Whidbey Island.
Just like with wine, the subtle taste profile of an oyster can vary by location. The salinity, temperature, and food sources create each oyster's unique flavor, whether it be briny, sweet, creamy, mineral, vegetal, or sharp. Explore these flavors as you slurp your way through local restaurants, visit oyster farms, and enjoy excursions like sea kayaking or whale watching in postcard-worthy settings.
Salish Sea Oyster Road Trip Itinerary
This road trip can be done in either direction. If heading out from the Seattle area, consider starting on Whidbey Island and following the itinerary in reverse, ending in Blaine.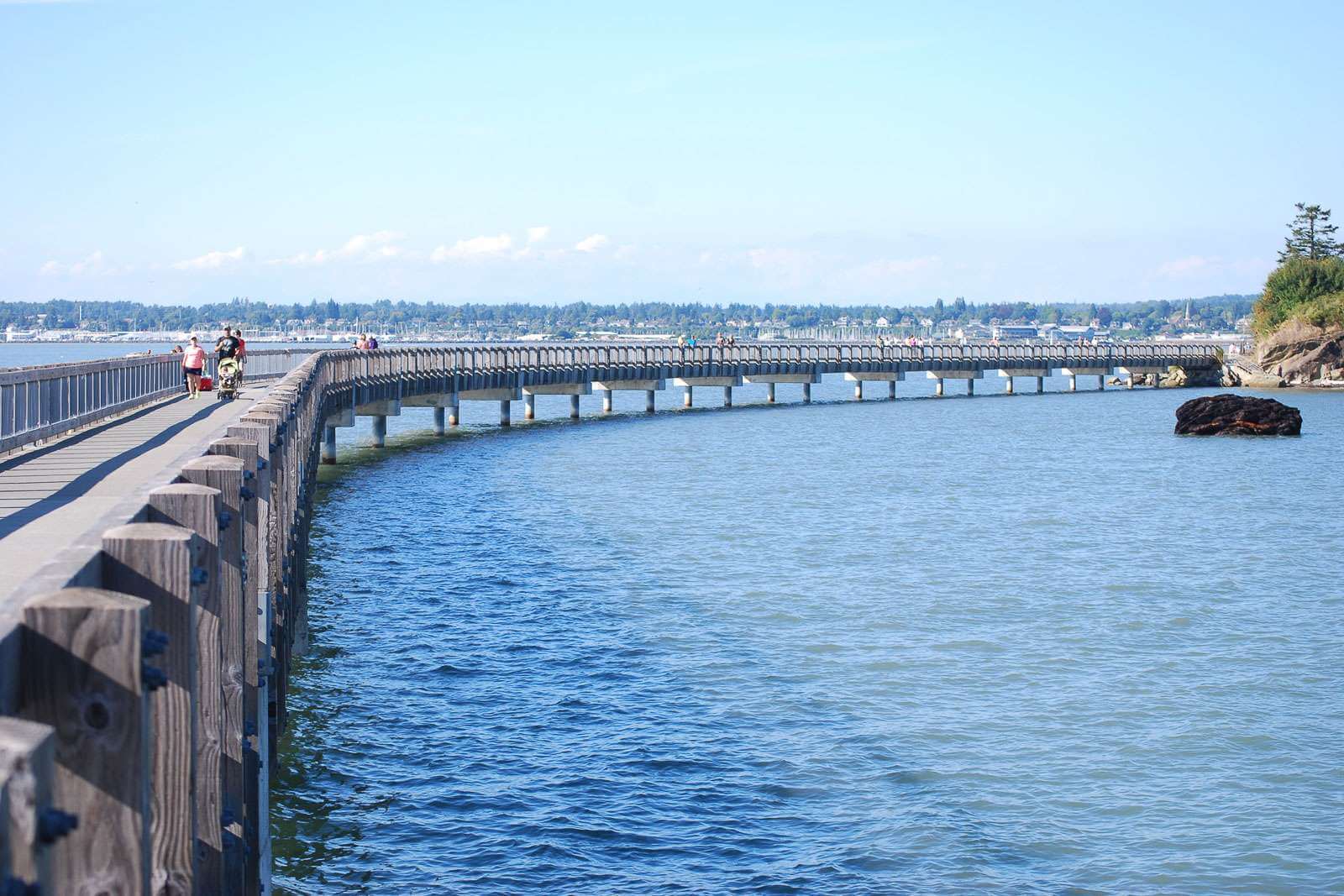 Day 1: Blaine to Bellingham
Start your oyster road trip near the Canadian border in the coastal town of Blaine, where you can grab lunch at family-owned Drayton Harbor Oyster Company. The bar and nearby oyster farm are operated by a father-son duo with backgrounds in fisheries biology.
Enjoy sustainably cultivated Drayton Harbor Pacific oysters grilled, stewed, or raw on an idyllic patio overlooking the water. For beer fans, don't miss the Dark Harbor Oyster Stout, a "black beer and bivalve" collaboration with Atwood Ales, which uses the oyster shell, meat, and brine in the brewing process.
Afterward, cruise south to Bellingham, stopping at Birch Bay State Park. There, the Terrell Marsh Interpretive Trail leads to a rare saltwater and freshwater estuary frequented by great blue herons.
Once in Bellingham, hang your hat at the Heliotrope Hotel, a modernized vintage motel with outdoor communal spaces featuring cornhole and a fire pit. If you want to be near the water, consider the Hotel Bellwether, a luxury boutique hotel next to the marina on Bellingham Bay where guests can snag complimentary bikes to pedal around the bay.
Work up an appetite with a stroll along the boardwalk from Boulevard Park to the Fairhaven neighborhood and back, taking in water views. This is also a great spot to catch sunset.
For dinner, continue your quest for oysters at Rock and Rye Oyster House in downtown. The menu changes with the seasons and highlights local sustainable seafood. In addition to a raw menu of Washington oysters, guests can expect options such as oyster chowder and oysters Rockefeller with pork belly. Don't overlook their craft cocktails. Try the Garden of Eternal Sunshine–snap pea vodka or gin, atxa blanco, falernum, and lime bitters.
Related: Bellingham City Guide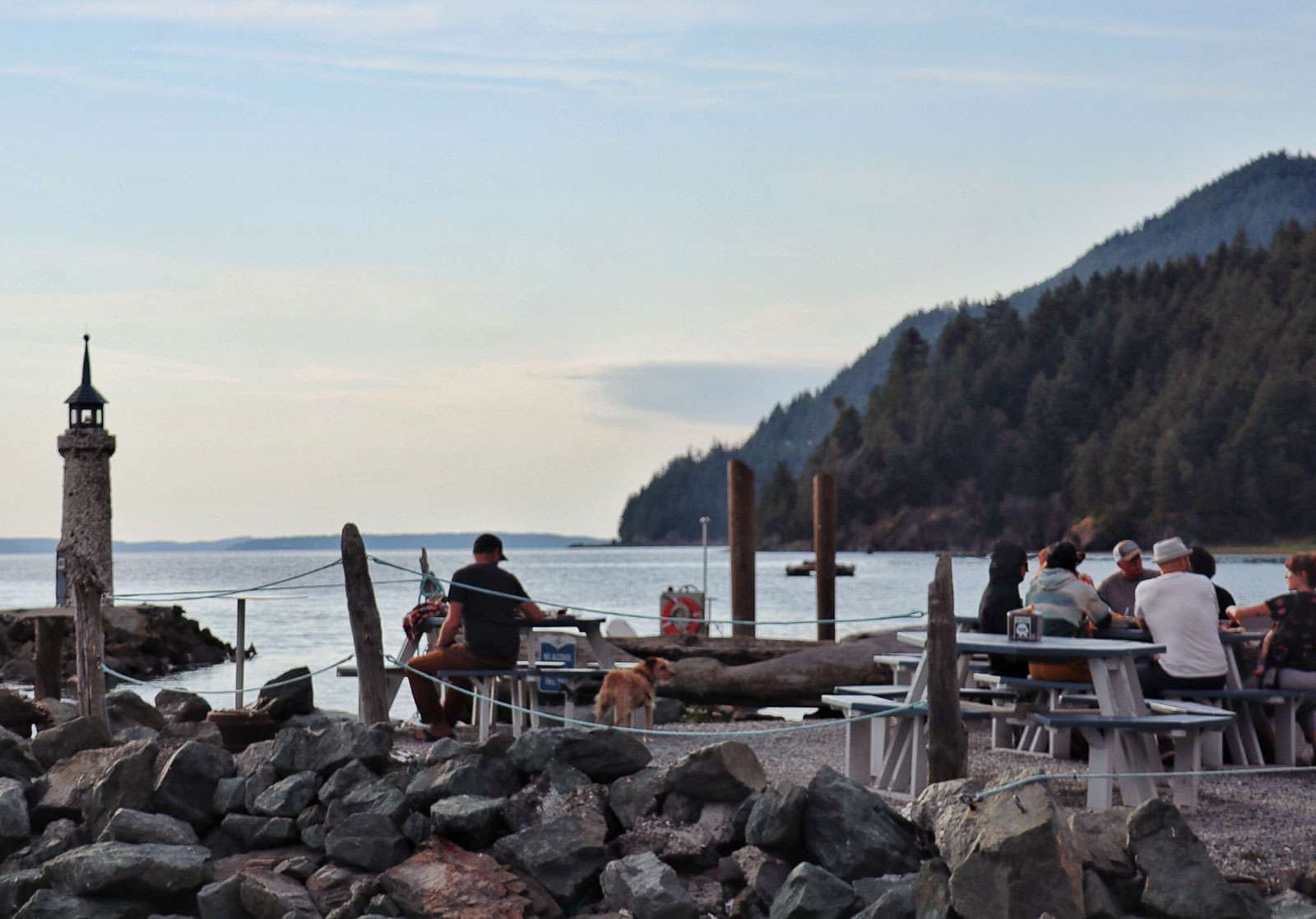 Day 2: Bellingham to San Juan Island
Fuel up at Narrative Coffee with a latte and homemade buttermilk-biscuit egg sandwich with arugula and aioli before making your way to nearby Larrabee State Park for a leisurely kayak ride. Moondance Sea Kayak offers half-day excursions and will take care of all the logistics.
Next, take the stunning Chuckanut Drive Scenic Byway toward Anacortes, where ferries depart to the San Juan Islands (make sure to check the ferry schedule, make reservations in advance, and show up early). The drive takes around an hour, so there's time to enjoy the views of Samish Bay with the San Juan Islands in the distance. And, of course, stop for oysters.
In Bow, Taylor Shellfish Farms' Samish Oyster Bar and Shellfish Market is great for a casual lunch of freshly shucked oysters. Visit on the weekdays to avoid a crush of shellfish lovers. You might get to try an Olympia oyster (known as the Oly) – a smaller, more sensitive species than the common Pacific oyster.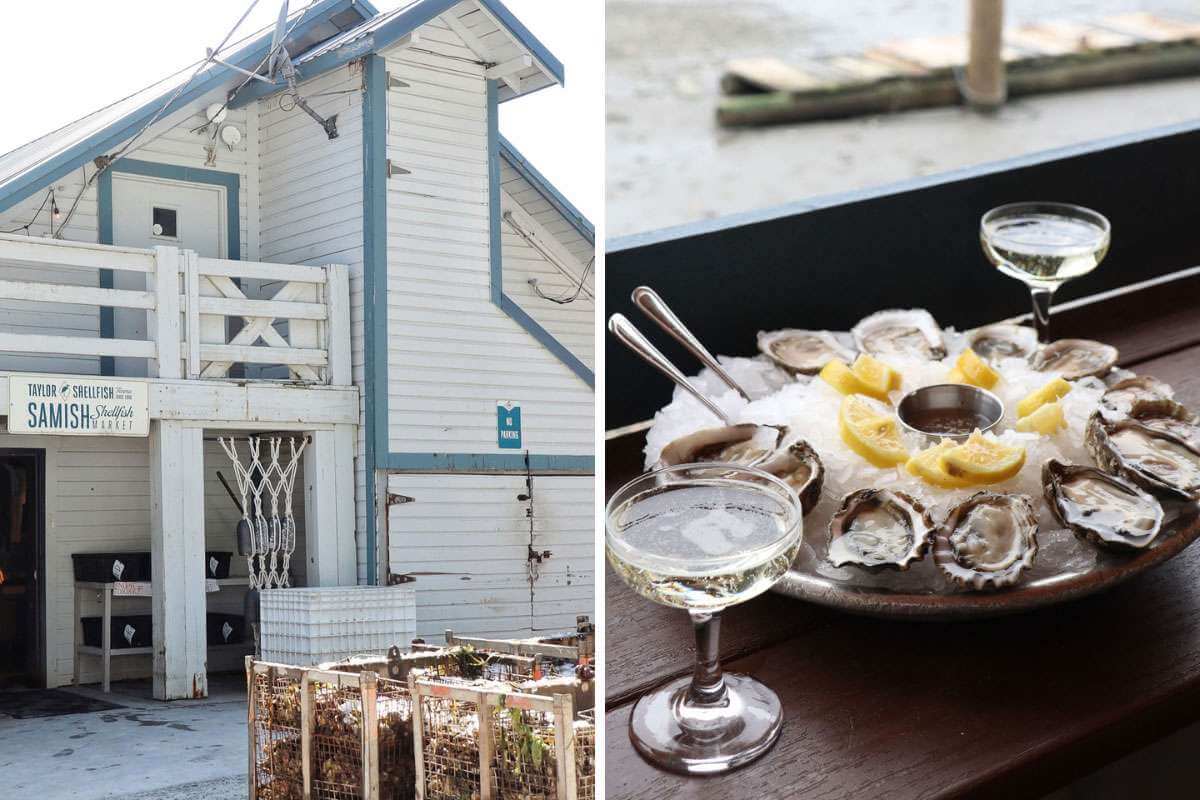 Until the 1900s, Olys ruled the West Coast and played an important part in Native American culture. Overharvesting and pollution almost drove them into extinction. Today, Taylor Shellfish Farms is working to help bring back the Oly by participating in the Supporting Oyster Aquaculture and Restoration initiative. The program procures Oly spawn and Pacific oyster shells from shellfish farmers to create new Oly beds.
If upscale dining is more your style, consider stopping at The Oyster Bar, also located along Chuckanut Drive. Diners can enjoy six different kinds of oysters offered at its raw bar, all sourced from Washington and British Columbia waters.
Advertisement
Continue your northern Salish Sea oyster road trip through Skagit County's rich farmland. If passing through in the fall, you might be lucky enough to catch the Festival of Family Farms, which features Taylor Shellfish. Meet shellfish farmers, tour the farm's oyster beds in the tidelands, and watch shucking demonstrations.
Once in Anacortes, catch a ferry to San Juan Island. After arriving on the island, consider basing yourself at Lakedale. Set in the interior of the island on 82 acres of forest and lakes, this resort has accommodations for all preferences and budgets. For those looking to stay near the water, Roche Harbor Resort offers views of the marina and a scenic garden.
Related: Get to Know the San Juan Islands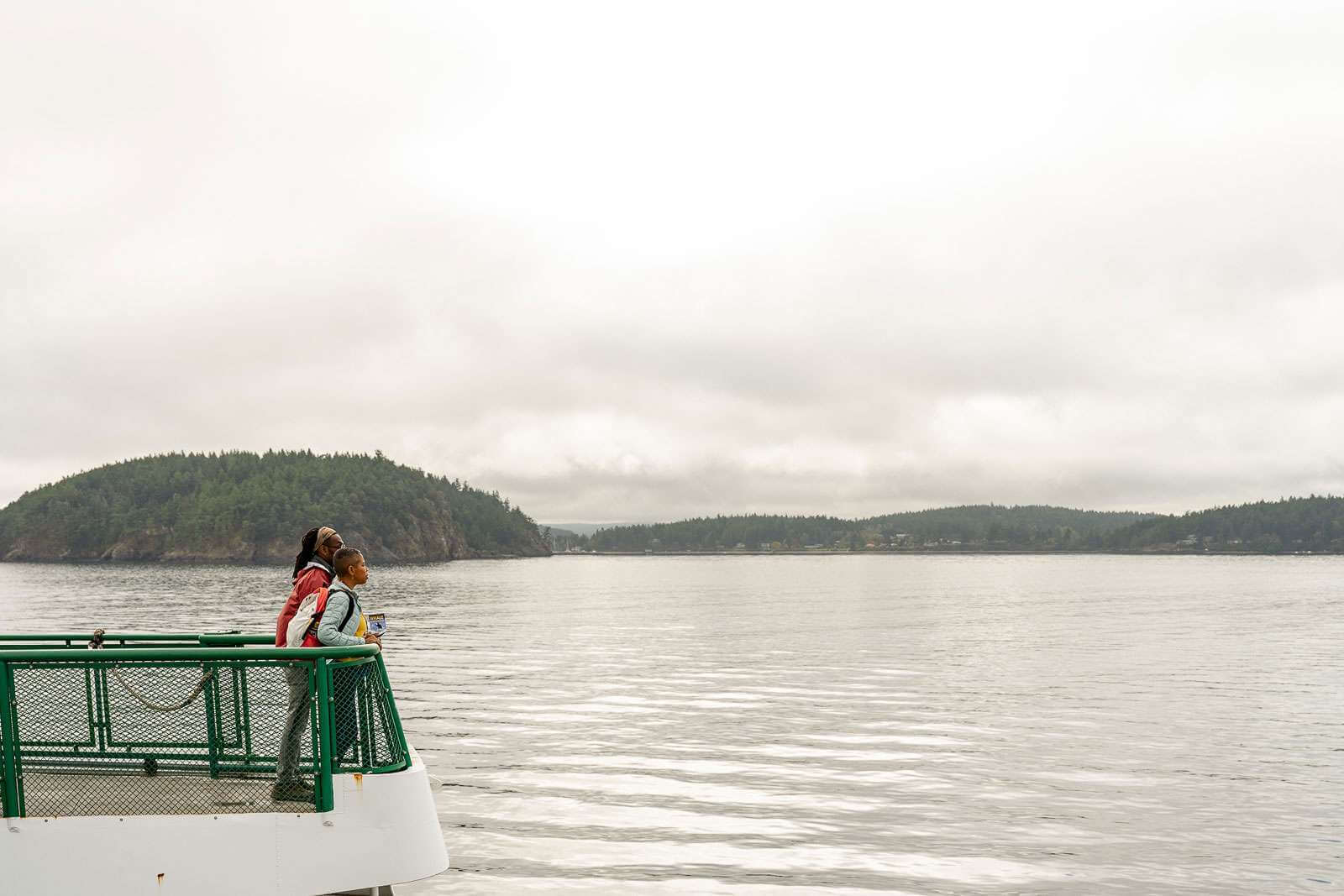 Day 3 and 4: San Juan Islands
San Juan Island
Start your first day in the islands with a morning farm tour at Westcott Bay Shellfish Co., a family-run aquaculture farm near Roche Harbor. Tours take place during low tide and include six raw oysters and a drink. A staff member will answer questions and give a behind-the-scenes look at shellfish cultivation and harvesting. Westcott farms both the Pacific oyster and the Olympia, and they invest in clean water and sustainability practices.
Afterward, head to The Tide Tables, Westcott's lunch restaurant. From the water's edge seating, you can watch the shellfish farmers working the tidal beds. Waitstaff can provide instructions on how to shuck your own oysters. Don't miss the kitchen's specialty: barbecue grilled oysters served with a variety of scratch butter compounds.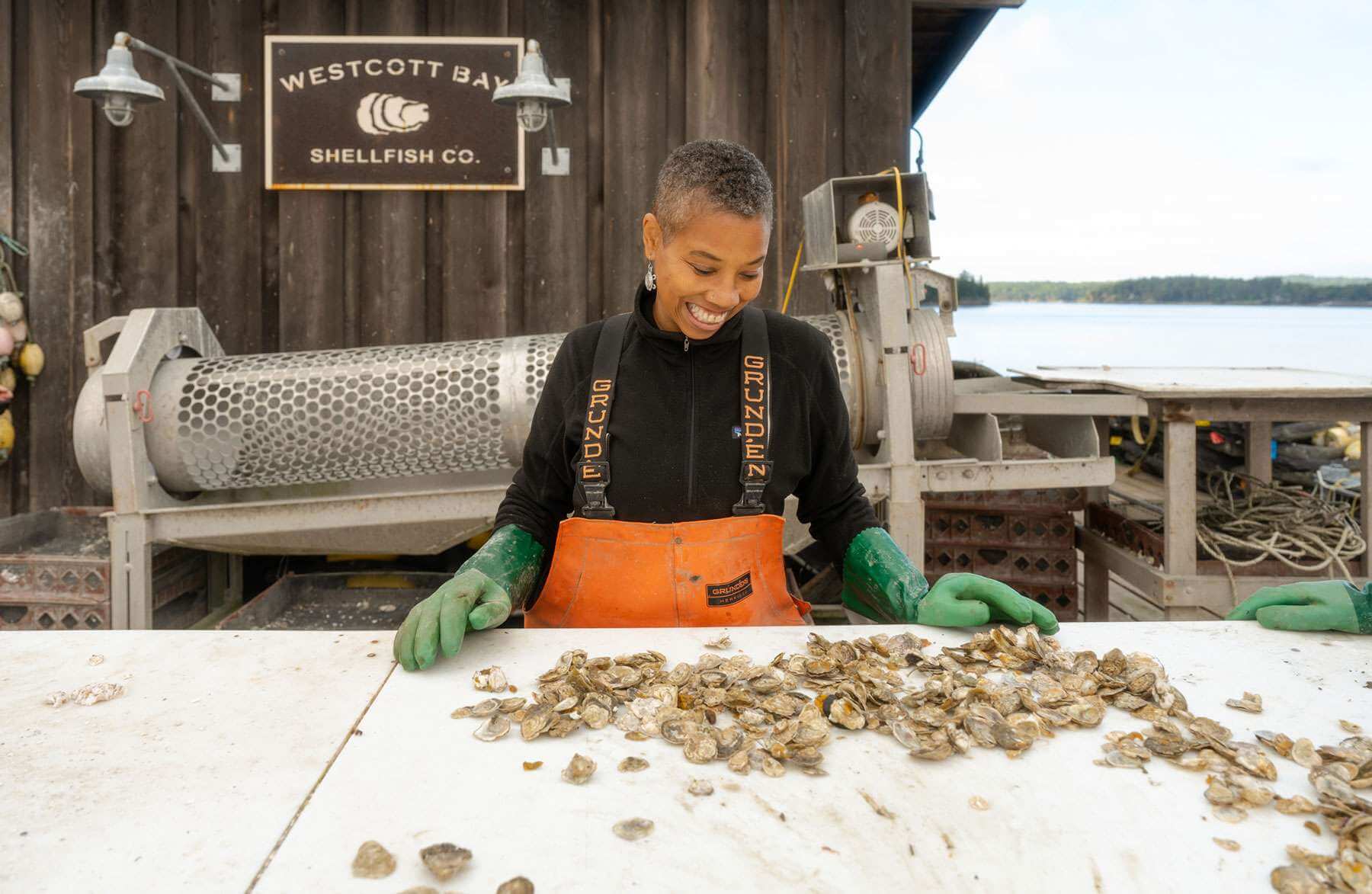 After lunch, stretch your legs by exploring the tide pools at Grandma's Cove in San Juan National Park. The half-mile shallow shelf hosts anemones, sculpin, mussels, crabs, and a variety of seaweeds. Be sure to be gentle while exploring and practice good tide pool etiquette.
If you want to get out on the water, consider a whale-watching tour. San Juan Outfitters offers wildlife tours where naturalists not only point out orcas, but also porpoises, humpback whales, and bald eagles. A portion of each ticket goes into a fund for salmon and orca conservation. Alternatively, strike out on your own to Lime Kiln Point State Park, considered by many as one of the best places in the world to view whales from land.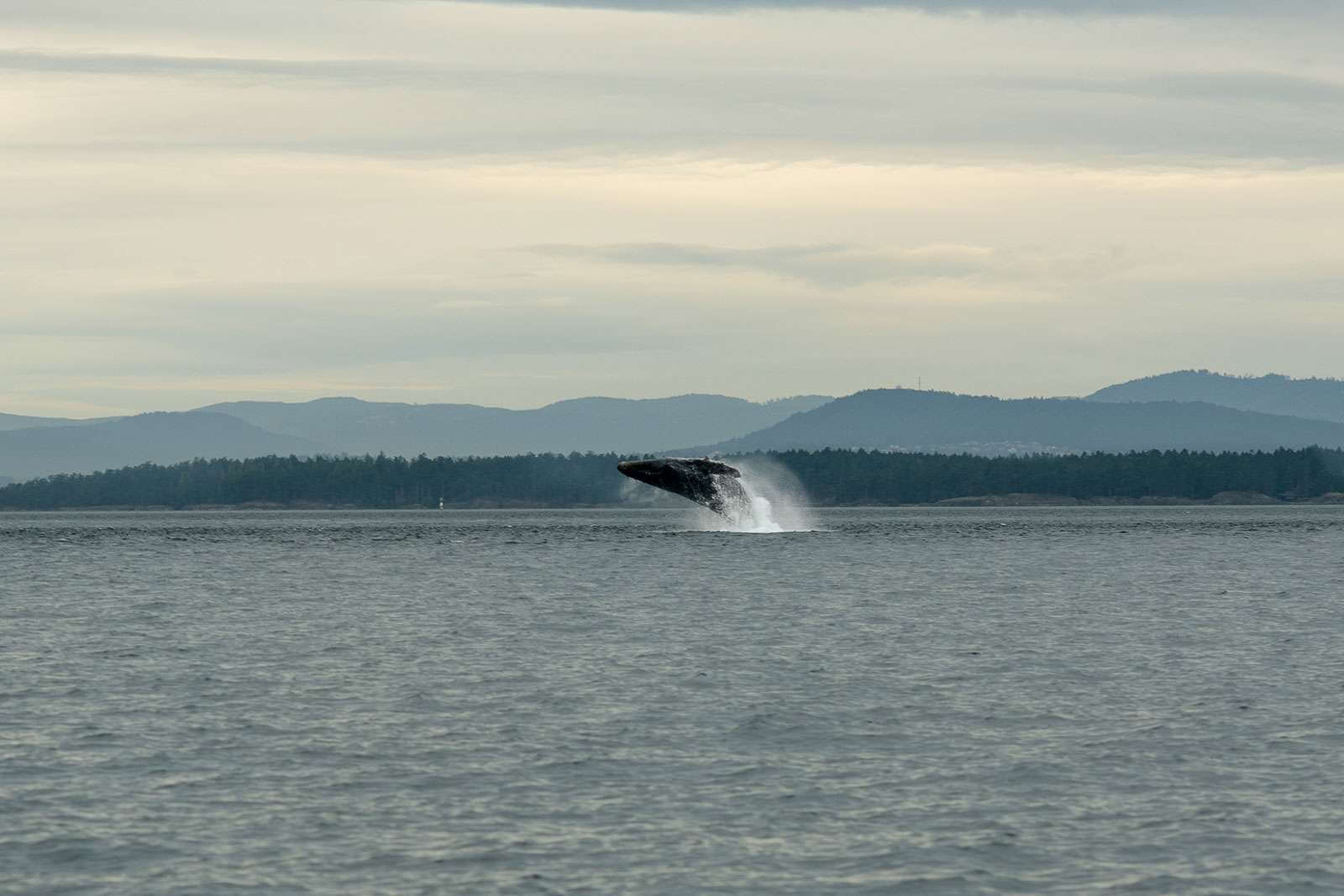 Orcas can be sighted throughout the year, but your best bet for spotting the three Southern Resident pods is usually from May through September.
For dinner, check out Duck Soup. Nestled into a forest overlooking idyllic ponds, this upscale restaurant puts the bounty of the islands on display, from local produce and wild-harvested botanicals to fresh seafood. In the summer, lounge on the deck. In the winter, cozy up by their stone firepit.
Advertisement
Orcas Island Excursion
On day two, either stay on San Juan Island and explore its art galleries, beaches, and natural beauty or continue your Salish Sea oyster road trip by catching a morning ferry to Orcas Island, the home of Buck Bay Shellfish Farm. The farm's casual market and restaurant boasts buoy-forward décor and picnic tables right on the bay. They serve Buck Bay oysters, as well as crab mac and cheese and margaritas by the pint. When possible, they harvest ingredients from their 4-acre garden and prioritize local ingredients.
Note: Walk-on passengers can travel between islands for free. Learn more about interisland ferry travel.
Pass the hours exploring Eastsound, the island's main town, or drive to the summit of Mount Constitution for sweeping views before catching the ferry back to San Juan Island. After a day of adventures, head to Friday Harbor for dinner at Friday's Crabhouse. It's the perfect stop to wait for a ferry and watch the hustle and bustle of Friday Harbor's waterfront. Oysters are served breaded, barbecued, and raw. Their crabcakes and fish tacos are delicious choices as well.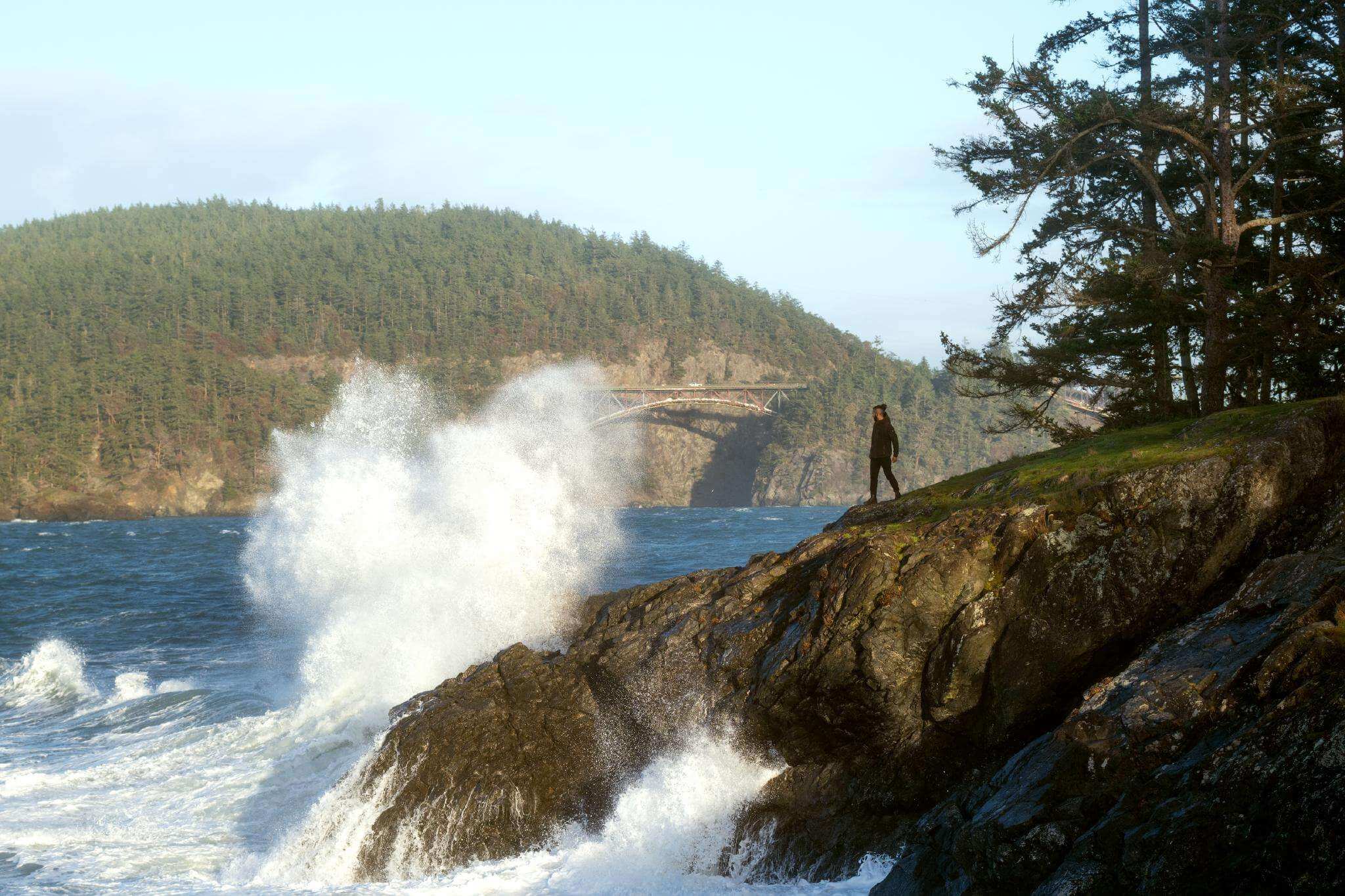 Day 5: Optional Extension to Whidbey Island
Have extra time? Once you're back on the mainland, continue your Salish Sea oyster road trip south to Whidbey Island. Drive across the stunning Deception Pass Bridge on the northern side of the island and make your way to Coupeville. Located on Penn Cove, The Oyster Catcher serves oysters broiled, raw, and fried. The rest of their menu is thoughtful and creative—think beet salad with nasturtium leaves and goat milk mascarpone or ceviche with octopus, scallops, halibut, and kohlrabi.
Around the corner, stroll the grounds at the Captain Whidbey, a historic lodge tucked away in old-growth forest along the coastline. Lounge in a hammock or enjoy a drink on the waterfront deck.
In addition to oysters, visitors can dine on mussels, a bivalve for which Penn Cove is famous. In March, the Penn Cove Musselfest celebrates shellfish with chowder-tasting competitions and boat tours out to the mussel beds.
Related: 1 Day on Whidbey Island
Head south along the island, stopping for a stroll around Meerkerk Gardens, which boasts 10 acres of display gardens and is famous for its rhododendrons. Alternatively, hike under the canopy of an old-growth forest at South Whidbey State Park. The day-use park has a trail that accesses a beach with panoramas of the Olympic Mountains.
At the southern end of the island in Langley, grab a bite at the Saltwater Fish House and Oyster Bar, which has a daily chalkboard of raw oyster offerings, not to mention its fried oysters and chips basket. The menu also leans heavily into Penn Cove mussels.
For those who want to base themselves in Langley, the Inn at Langley offers water views within walking distance to downtown, where you can grab breakfast before heading home.