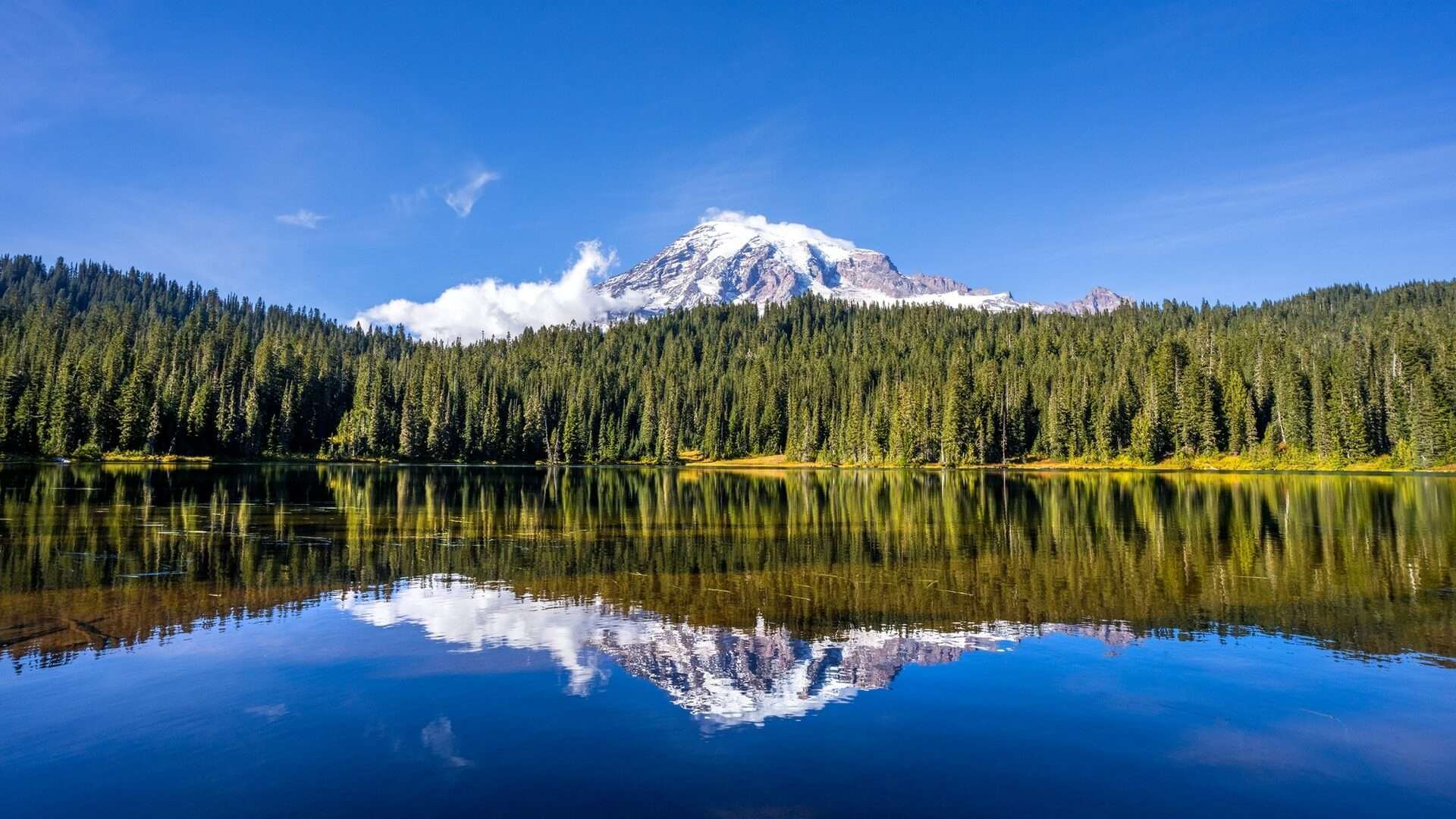 Volcanoes Region
Get up close to breathtaking volcanoes.
The Volcanoes Region is home to scenic byways, Washington's state capital, and some of the country's most iconic volcanoes, from Mount Rainier to world-famous Mount St. Helens.
Straddling the Interstate 5 corridor from Olympia in the north through Cowlitz County in the south, the Volcanoes Region is rich with natural beauty. Much of the region is forest land, including portions of Gifford Pinchot National Forest, Mount Rainier National Park, and Mount St. Helens National Volcanic Monument.
The Mount St. Helens Visitor Center in Silver Lake presents fascinating exhibits on the 1980 eruption and its impact on the area. At iconic Mount Rainier, visitors can hike through alpine meadows and explore cascading waterfalls.
Adventure-seekers are drawn to the Volcanoes Region for hiking, cycling, canoeing, white-water rafting, and rock climbing. In winter, the White Pass ski area is popular for its dry powder and 1,500-foot vertical drop.
Those who prefer to appreciate nature from the comfort of a car should plan a drive along the White Pass Scenic Byway. The outstanding scenery along the route includes historic dams and grazing elk herds.
In Olympia, wander the Capitol Campus and take in the many memorials and gardens on the grounds or tour the Legislative Building. Those looking for food and art should explore the downtown area and its many colorful murals, as well as the city's burgeoning craft beer scene.
Related: Olympia City Guide
In addition to Olympia, the region is also home to towns such as Longview, Centralia, and Chehalis.
Related Stories
From fishing in Glenoma to exploring lava tubes in Mount St. Helens National Volcanic Monument and viewing ancient trees in Mount Rainier National Park, there's no shortage of things to do in southwest Washington, aka the Volcanoes Region of Washington State.

Take advantage of crisp weather, fewer crowds, and autumn colors.

More than just Mount Rainier, Mount St. Helens, and Mount Adams, the Volcanoes Region is home to small towns big on history and outdoor recreation.