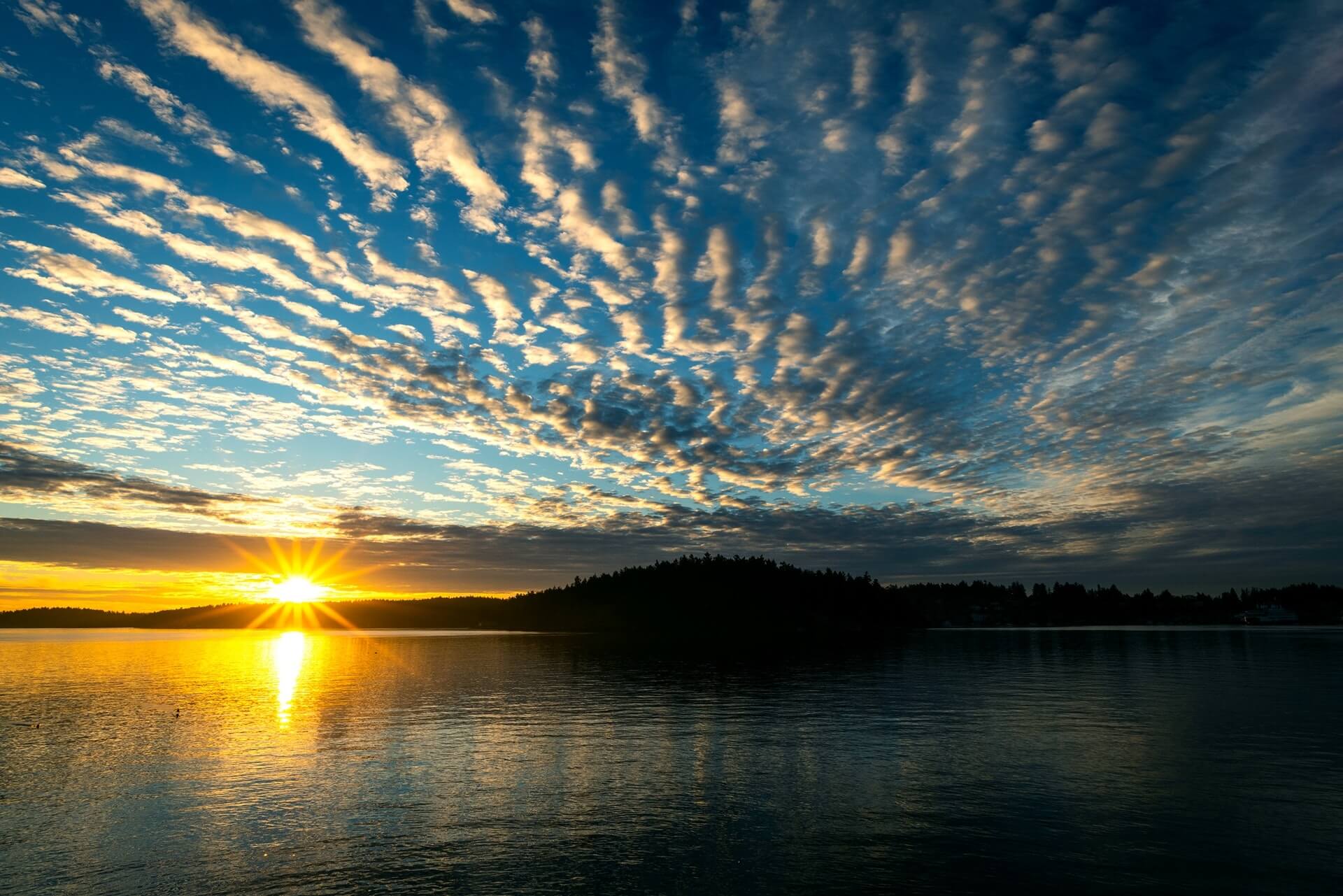 Islands Region
Embrace island time in Washington's archipelago.
For a relaxed atmosphere and top-notch outdoor activities, explore Washington State islands. Encompassing the San Juan Islands, Whidbey Island, and Camano Island, the Islands Region has no shortage of charming towns, pristine beaches, art galleries, and fantastic dining.
Washington State Islands
Washington is home to a variety of islands spread throughout the Salish Sea, each offering stunning scenery and plenty to do. While Whidbey and Camano islands are reachable by car, getting to the San Juan Islands requires some advance planning. Most visitors opt for a scenic ferry ride, but the islands can also be accessed via a brief charter flight. Get to know Washington State islands below.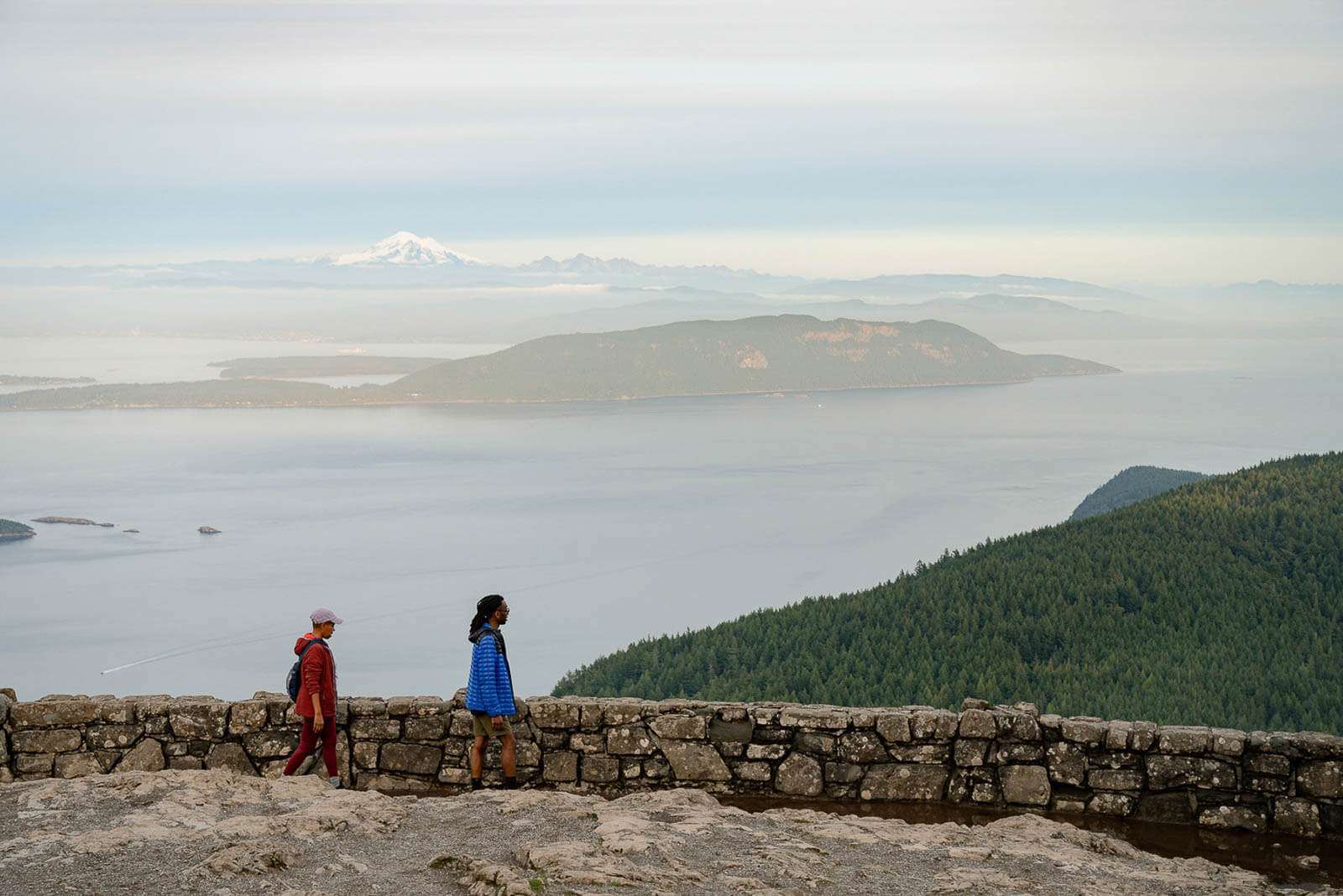 San Juan Islands
Arguably the most well-known Washington State islands are the San Juan Islands. Made up of 172 named islands and rocks, the island chain's three primary destinations — bustling San Juan, outdoorsy Orcas and laid-back Lopez — are easily accessible with many amenities. Explore the island's towns, where you'll find abundant art galleries and restaurants using local ingredients, including fish and shellfish pulled straight from the sea. Beyond food, get a taste of the island at a local winery, brewery, or distillery.
Outdoor enthusiasts can stay busy both on and off the water during a trip to Washington State islands. From hikes and scenic bike rides to kayaking adventures, there's plenty to do. Take in sweeping views from the stone tower at the summit of Mount Constitution on Orcas Island or hit the water in a kayak. For wildlife viewing, a whale-watching cruise offers visitors the chance to spot porpoises, seals, and majestic orcas. On San Juan, you can stroll the lavender fields at Pelindaba Lavender.
Related: Get to know the San Juan Islands
Advertisement
Whidbey Island
This lengthy island can be reached by car on the north or by ferry on the south end. At Deception Pass State Park, hike along rugged cliffs or kayak to pebbled beaches. With camping, jaw-dropping views, and phenomenal sunsets, it's easy to see why this is Washington's most-visited state park.
In addition to natural beauty, Washington State islands offer options plenty for art lovers, history buffs, and foodies. Visit Ebey's Landing National Historical Reserve and historic Coupeville for history and great views. Wine lovers can sip their way along Whidbey's self-guided Wine & Spirits Trail (with a designated driver, of course), while seafood fans can enjoy mussels fresh from Penn Cove.
Related: 1 Day on Whidbey Island
Camano Island
Camano Island makes an easy day trip from Seattle. Connected to the mainland by a bridge near Stanwood, visitors can enjoy beautiful beaches, easy hikes, and plenty of art. Stroll through the Matzke Sculpture Park, stretch your legs at Iverson Spit Preserve or Cama Beach State Park, or head to Camano Commons for lunch and local goods. For more about visiting Whidbey and Camano islands, visit the destination website.
Washington State islands all have their own character, so you'll want to come back again and again to explore them all.
Related Stories
Explore charming towns, winding roads, and idyllic beaches during one day on Whidbey Island.