Visiting North Cascades National Park
With jagged peaks, panoramic views, and alpine lakes, North Cascades National Park is often referred to as the American Alps.
Tucked away in the state's northwest corner, the park includes more than 300 glaciers and a seemingly endless inventory of waterfalls from which the Cascade Range gets its name. One of the lesser-visited national parks in the country, the North Cascades makes a great destination for those looking to disconnect in nature while still being within easy reach of cities and amenities.
The park is part of a complex managed alongside neighboring Ross Lake and Lake Chelan National Recreation areas in Northwest Washington. Located about 2 hours north of Seattle and 3 hours south of Vancouver, British Columbia, this underrated gem offers an abundance our outdoor recreation.
Getting to North Cascades National Park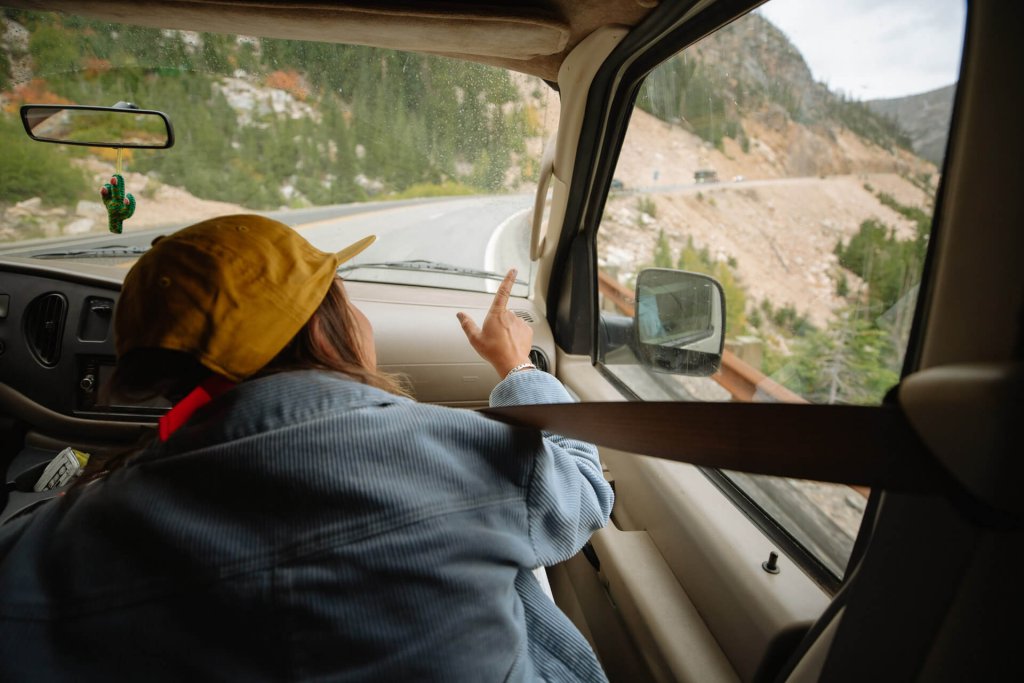 Most visitors arrive by vehicle from the North Cascades Highway (State Route 20), as public transportation is extremely limited. From the west, North Cascades Highway connects with Interstate 5, while from the east it connects with U.S. Route 97 and State Route 153.
Important Note on Road Closures: North Cascades Highway is the only highway that runs directly through the park from west to east. Due to avalanche danger, the highway closes seasonally (generally November through April or early May) between the Ross Dam Trailhead and Lone Fir Campground, so plan accordingly if visiting during these months.
Those looking to reach the remote community of Stehekin on Lake Chelan must arrive by boat, foot, or plane, as there are no roads. The most reliable option is by boat. Both the Lake Chelan Boat Company and the Stehikin Ferry provide year-round service.
Things to Do
From boating and hiking to camping and birdwatching, North Cascades has plenty to keep you busy.
Hit the Trails
Offering hundreds of miles of trails — including portions of the famous Pacific Crest Trail — the park is a haven for backpackers and recreational day hikers. From short strolls to strenuous climbs, visitors will find a trail for every activity level.
The popular hiking season extends from late April through October, with the driest and busiest months spanning late June through September. Trails at higher elevations often remain snow-covered into July. For spectacular fall foliage and fewer crowds, consider visiting in mid to late fall.
Experience some of the park's jaw-dropping scenery at picture-perfect Diablo Lake, with its glacier-fed azure waters. Stop for a quick view from the overlook or explore the lake from Colonial Creek. Nearby, the 3.6-mile round-trip Thunder Knob trail rewards hikers with a stunning view of the water, plus snow-covered Pyramid Peak and waterfalls cascading down Sourdough Mountain.
Looking to extend your time in the wilderness? Consider planning a backpacking trip. Backpacking options include everything from an easy overnight along a river to multi-day treks up valleys and over passes. There are nearly 140 designated campsites within the trail corridors. Learn more about these sites by using the Wilderness Trip Planner. As you embrace the solitude, peace, and challenge that hiking in this beautiful park offers, please remember to tread lightly so future generations can enjoy this resource.
Enjoy the Water
Those looking to get out on the water have multiple lakes to explore. Kayaking, canoeing, paddling, and boating are all popular activities. Plenty of smaller rivers and creeks flow through the park, providing scenic spots to cool down during the summer months. Visitors will also find plenty of fishing opportunities throughout the park. Just be sure to obtain a fishing license before you arrive, as they are not sold in the park.
For an up-close and educational experience, consider a boat tour of Diablo Lake with Seattle City Light or the North Cascades Institute, an organization that promotes environmental stewardship through experiential learning.
Watch for Wildlife
The North Cascades is one of the most diverse ecosystems on the planet, home to elusive mammals such as the gray wolf, fisher, and wolverine.
Birdwatchers can keep an eye out for more than 200 bird species in habitats ranging from alpine meadows to wetlands. Two species (marbled murrelet and spotted owl) are listed as "threatened" under the federal Endangered Species Act. Please be sure to keep your distance and do not feed or approach wildlife.
Drive the North Cascades Scenic Highway
Spanning 140 mile, this byway runs from Twisp in the Methow Valley to Sedro-Woolley in the Skagit Valley. Wind your way through jagged mountain peaks and past rushing waterfalls offering plenty of scenic vistas to enjoy from the comfort of your car.
Visit Stehekin
This small community is perfect for those looking to disconnect and immerse themselves in nature. Rent a bike, take a hike, enjoy a kayak tour, or extend your stay with an overnight in a cozy cabin or at the North Cascades Lodge at Stehekin.
Go Climbing
North Cascades National Park is renowned for its climbing terrain, which offers routs of various difficulty, from classic mixed mountaineering routes to technical rock climbing and scrambling. Popular routes include Mount Shuksan, Eldorado, and the Boston Basin area.
Where to Stay
Campgrounds
The national park complex has three main drive-in campgrounds along Highway 20: Goodell Creek, Newhalem Creek, and Colonial Creek. You can make reservations for these sites from late May-September.
Lodges
If you're looking for a serene, remote retreat on the shores of a lake, look no further than North Cascades Lodge at Stehekin. Located on the far side of Lake Chelan, the lodge is only accessible by boat, plane, and hiking trails. Be sure to arrange transportation before your trip. The most common way to arrive is via the Lady of the Lake passenger ferry.
Another option is Ross Lake Resort near Rockport. This popular resort boasts cabins built on floats and connected by boardwalks along the lake. Due to their idyllic setting, these cabins can book months, and even a year in advance, so plan accordingly.
Nearby Communities
Visitors can easily explore North Cascades National Park during a day trip from cities and towns on the west and east sides of the park. On the west side, Bellingham, Mount Vernon, and Sedro-Woolley, make great bases, while to the east you can base yourself in Stehekin on Lake Chelan or Winthrop in the Methow Valley. From Bellingham, the drive to the visitor center outside of Glacier on Mount Baker Highway takes about 50 minutes.
Additional Resources
The main North Cascades Visitor Center is located across the Skagit River from the North Cascades Highway near the town of Newhalem.
For trip ideas, camping reservations, visitor center hours, weather conditions, and alerts, visit the NPS website.