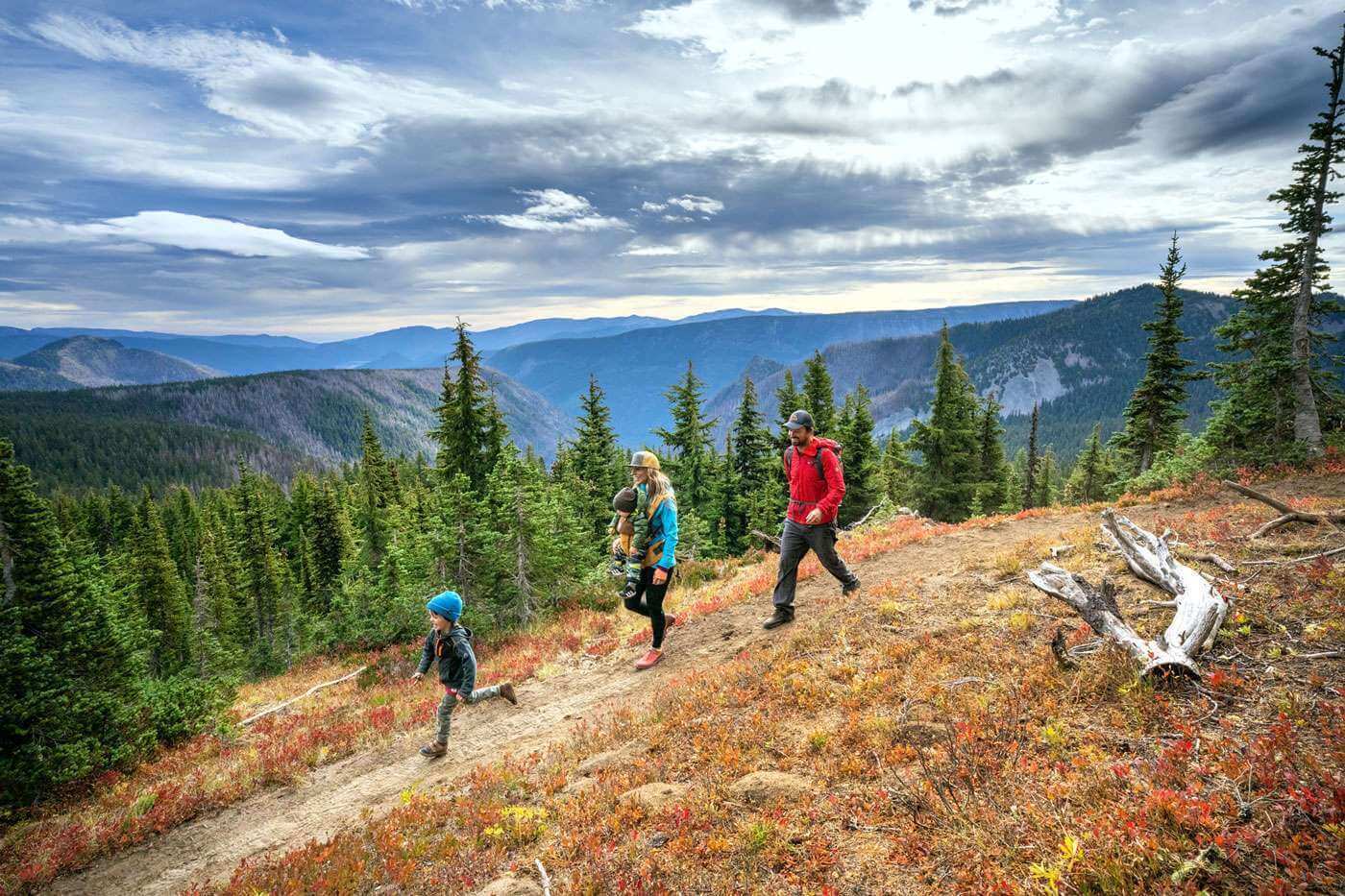 Recreate responsibly with the TREAD Map App
Take the trail less traveled in the State of Washington
TREAD Map is the perfect companion for those looking to recreate responsibly outdoors in Washington. Want to find a trail with fewer crowds? Looking for dog-friendly options? The TREAD Map app has you covered.
The app incorporates Washington's extensive trail systems, waterways, mountain bike trails, and other outdoor recreation areas to provide alerts and real-time updates on issues impacting the recreation experience, including crowding, parking, and trail impediments.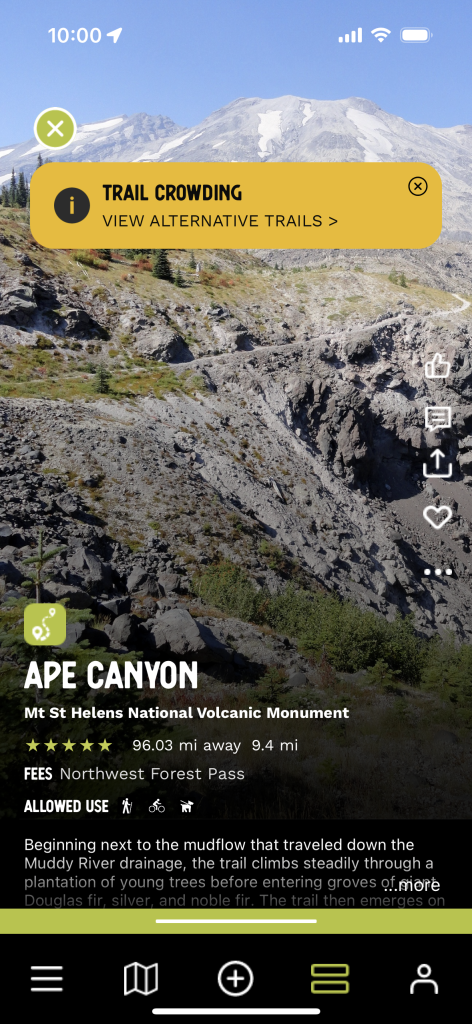 Why Download the TREAD Map App?
This hyper-local trail mapping app was built by outdoor enthusiasts in Washington State who understand what users want to know. Is a tree down on the trail? Is the parking lot full? In addition to trail updates, the app also equips outdoor enthusiasts to:
Learn about alternative destinations when trails are overcrowded
Access and provide real-time trail condition
Post trip reports, photos, and videos
Find trails based on specific interests or criteria
Know what parking passes or permits are required
Connect with other trail enthusiasts
Learn about trail closures and hazards such as wildfires
Get off the Beaten Path
Known for its expansive and varied trail systems, Washington State is a top destination for adventure seekers. As a result, some of the most popular trails can get overused, especially during the peak summer months. The TREAD Map app specializes in offering alternatives to popular trails so you know your options before you hit the road.
Filter for Multiple Outdoor Activities in One Place
Looking for mountain biking trails? What about horseback riding? TREAD Map takes you beyond hiking trails by providing multiple activity/use filters so there's no need to download multiple apps for different recreation needs.
Help Local Land Managers
The app is informed by local land managers and allows users to easily share observations with those entities. That means when you post to TREAD Talk, you're providing important information to the people on the ground.
The app was created through partnerships between State of Washington Tourism, TREAD Consulting, and Dharma Maps to improve the experience of recreating in Washington.