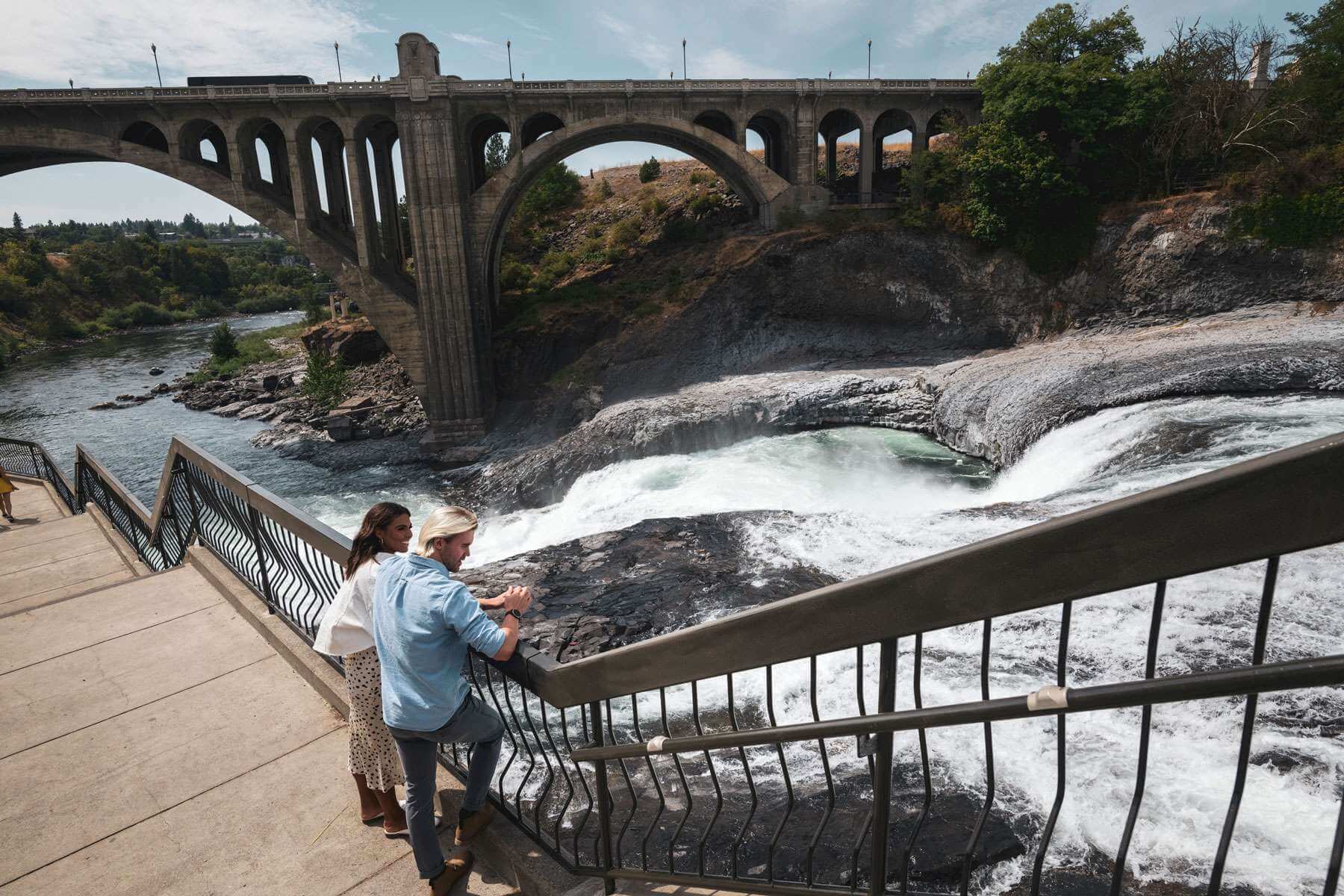 Ponderosa Region
Discover the northeast corner of Washington.
History, outdoor recreation, and scenic byways are plentiful in the Ponderosa Region, which is home to Spokane, the second largest city in the state.
Spanning Washington's northeast corner, this region is home to millions of acres of protected forest land, ghost towns, outdoor recreation opportunities, and unique small communities such as Republic, Colville, and Newport.
Visitors can fly into Spokane International Airport, but the best way to get the most out of your time here is to rent a car. Take a step back in time as you explore the ghost towns of Sherman and Govan or the Sherman Pass Log Flume Heritage Site.
Outdoor enthusiasts will love exploring Colville National Forest and Turnbull National Wildlife Refuge. Mount Spokane State Park is a great year-round destination, with 100 miles of trails throughout its 12,293 acres. An hour from Spokane, winter sports enthusiasts flock to its fantastic ski areas in the winter, while hikers can enjoy panoramic views from the peaks of Kit Carson, Day Mountain, and Mount Spokane.
Take a scenic drive on the North Pend Oreille Scenic Byway portion of the renowned International Selkirk Loop. Embrace solitude while keeping an eye out for wildlife such as elk, moose, bighorn sheep, mountain goats, and black bears.
In Spokane, discover an urban oasis in the 100-acre Riverfront Park, where the Spokane River creates the largest urban waterfall in the country. Enjoy outstanding dining, nightlight, and family friendly activities in this bustling inland city.
Farther north, the small town of Republic beckons explorers of all ages to try their hand at digging for fossils at the Stonerose Interpretive Center & Eocene Fossil Site.
Related Stories
Known to some as Washington's final frontier, the Ponderosa Region is dotted with small towns that reflect the area's pioneer spirit.