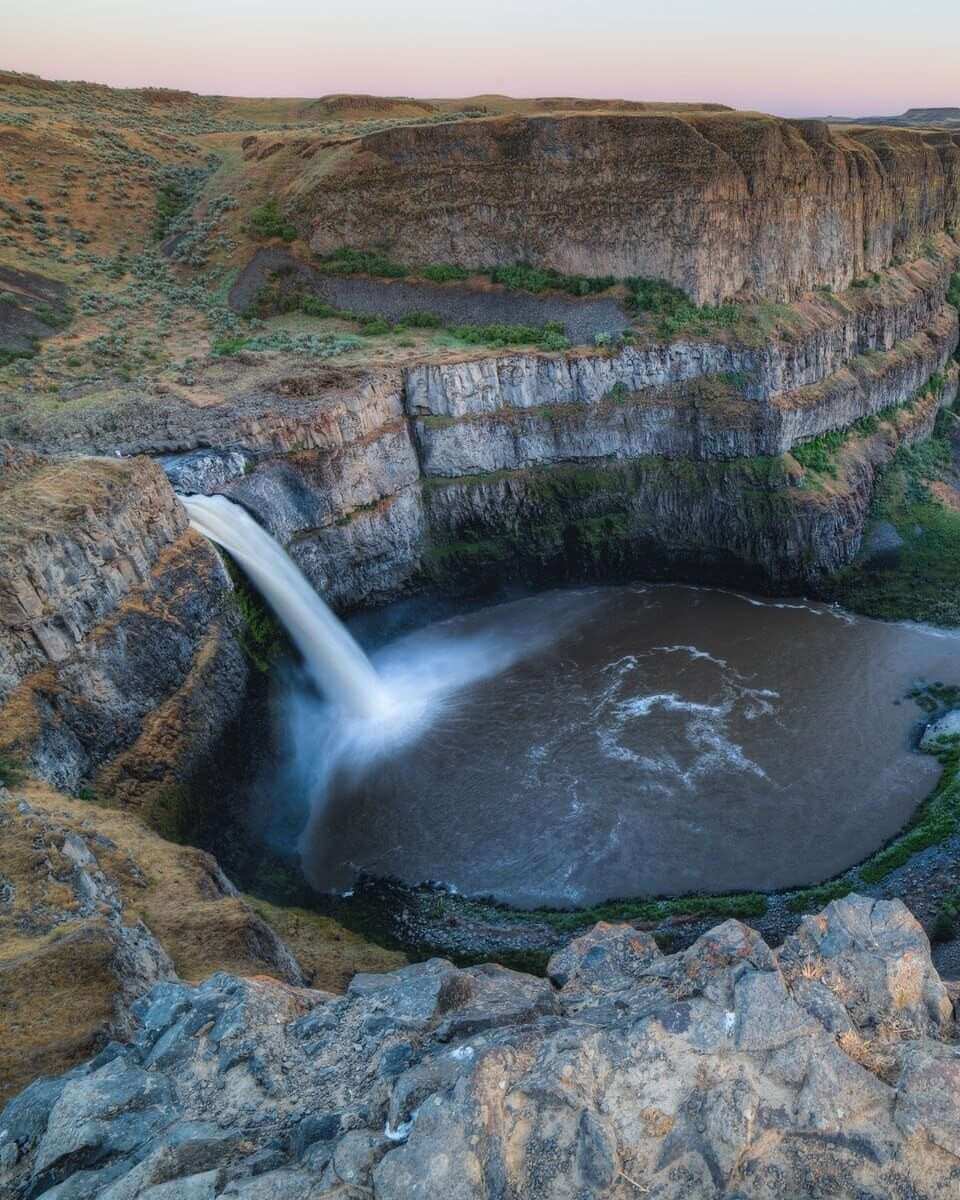 Palouse Region
Wander wide-open spaces in southeast Washington.
Disconnect and discover a photographer's paradise among the rolling hills of the Palouse Region, home to the State of Washington's official waterfall.
Bordering Idaho and Oregon in southeastern Washington, the Palouse Region's hilly terrain was formed over tens of thousands of years by dust and silt carried on the wind from the southwest. The mineral-rich soil is ideal for growing wheat, which colors the landscape in rich shades of green in the spring and gold, brown, and mauve in summer.
With a semiarid climate, the Palouse Region experiences short, warm, and dry summers. Winters are cold, snowy, and often cloudy.
Visitors can explore the small communities dotted across the landscape, from the college town of Pullman to Ritzville and Clarkston.
Drawn by the bewitching landscape and the interplay of shadow and light, artists and photographers have long flocked to this region. But there's more to the Palouse than stunning vistas and quiet country roads.
Go hiking on Kamiak Butte, a quartzite rise in Whitman County that towers 1,000 feet above the surrounding wheat fields. Its red rocks embedded with glittering grains of sand are the remnants of the bed of an ancient sea.
Take a heart-pounding jet-boat ride through Hells Canyon, North America's deepest river gorge. For those who prefer adventures of the two-wheeled variety, the 14-mile North Fork Asotin Creek Trail is popular with mountain bikers. During the winter months, cross-country skiers can visit Fields Spring State Park for 5 miles of groomed trails and views of the Blue Mountains.
Visitors to the area shouldn't miss a visit to Palouse Falls, the official state waterfall of Washington. This stunning natural attraction in Palouse Falls State Park cascades down 198 feet to the Snake River.
Related Stories
The wide-open Palouse Region is home to many small towns boasting colorful traditions, lively attractions, and historic architecture.