By Aleenah Ansari
If you're visiting Washington, you'll probably want to bring back a memento for you and your loved ones. Whether you're looking for a hoodie with a nod to your favorite city, blown glass, or local chocolate, there's something for everyone. Check out these shops and small businesses to find the perfect Washington State souvenirs and locally made gifts.
Where to Find Washington State Gifts
Looking for a wide selection of locally made items? Start at one of these well-curated stores where you can shop for a variety of Washington State souvenirs from local artists and makers.
Made in Washington (Lynnwood)
With three stores, Made in Washington is your one-stop shop for locally made gifts and Washington State souvenirs, and they've expanded from 50 items during their inception to working with 200+ makers. Peruse their store in Pike Place Market's Post Alley, which was their first location, where you'll find lavender and citrus lotions and scrubs, smoked salmon from SeaBear Smokehouse, and tote bags from Potluck Press that depict iconic Pacific Northwest motifs like evergreen trees, mountains, and pets.
From Here (Spokane)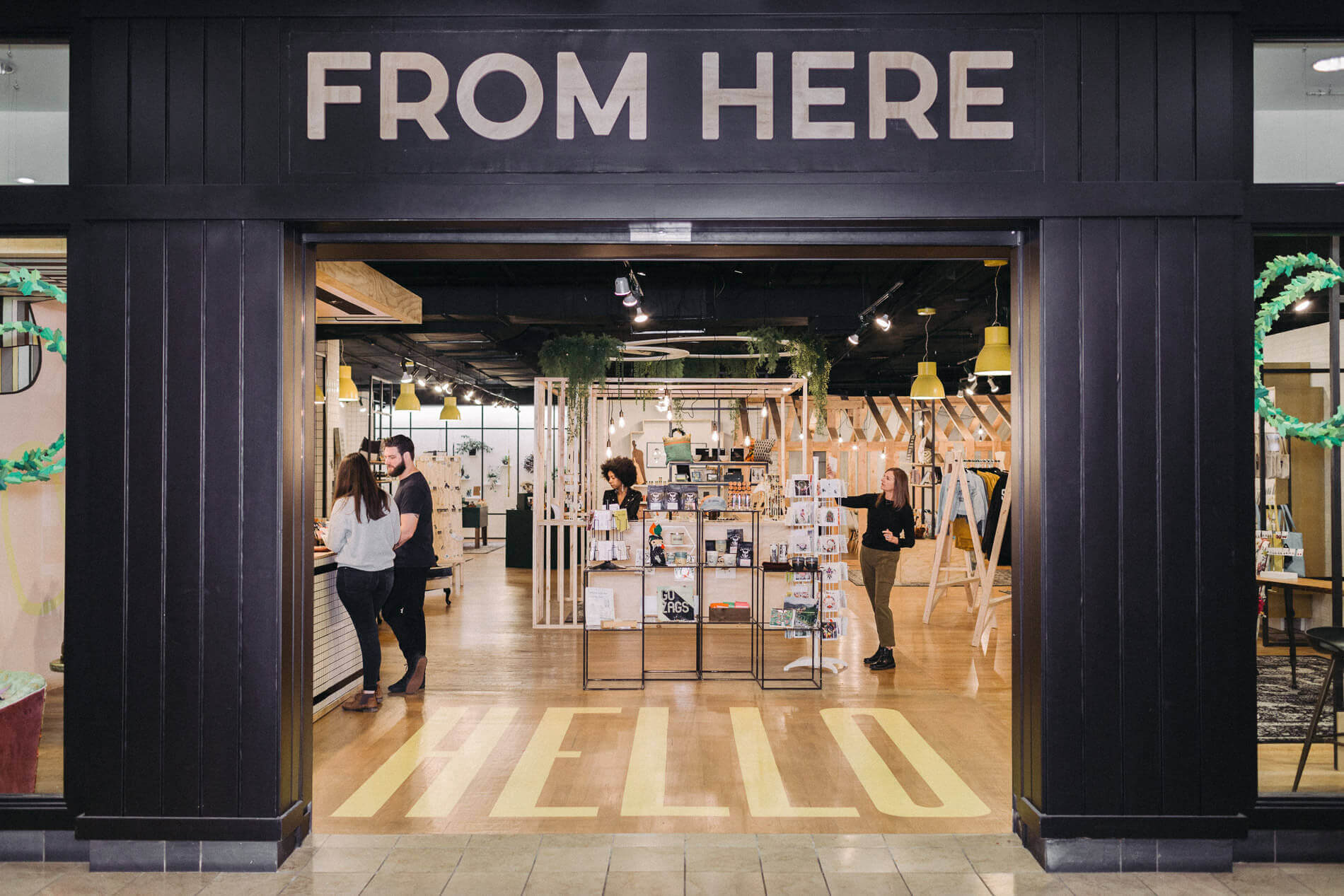 From Here highlights more than 100 Spokane artists and makers with a brick-and-mortar store in River Park Square. One of their most popular products is the Lilac City hoodie by Terrain X, an artist-designed apparel and accessories line celebrating Spokane. The hoodie is a nod to Spokane's nickname, which is inspired by its lilac bushes.
Pacific Northwest Shop (Tacoma)
Pacific Northwest Shop is a family-owned store full of products from local businesses across Washington, Oregon, and Idaho, making it an excellent spot for Washington State souvenirs. Find hand-blown glass ornaments made with ash from Mount St. Helens, bath and body products, and works by Indigenous artists.
Kindred Collective (Port Angeles)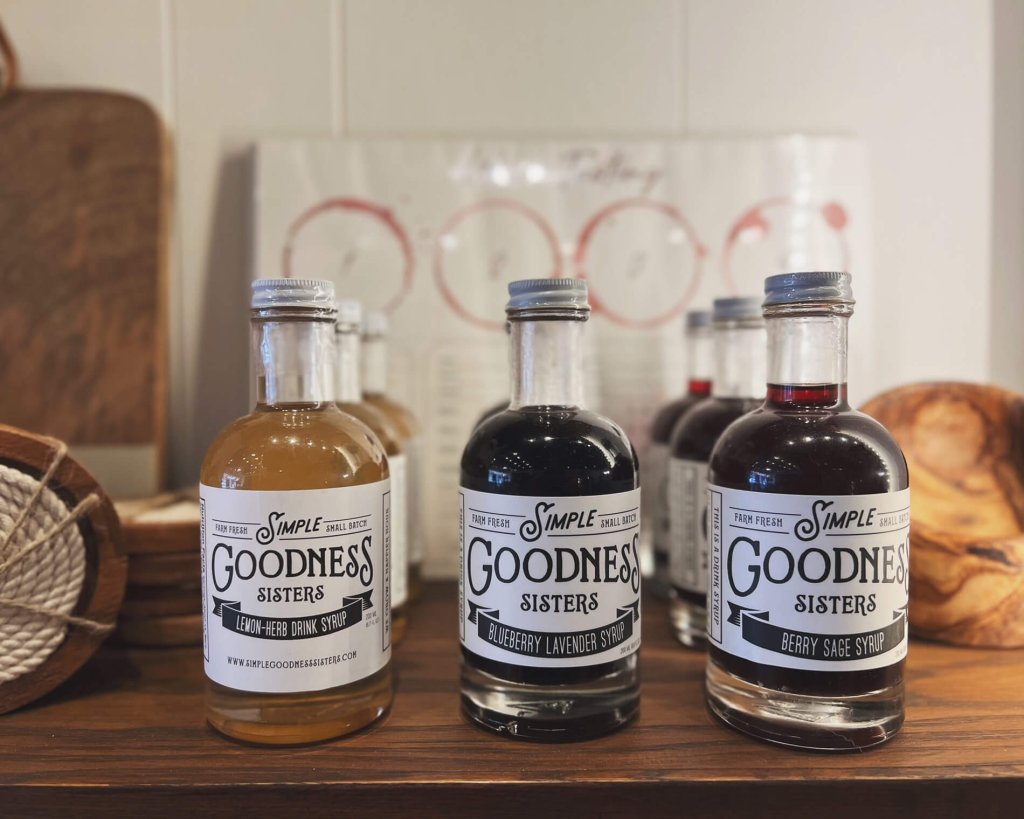 Kindred Collective highlights a number of Pacific Northwest artists. Be sure to check out their Washington art wall full of prints and postcards and their array of products for mushroom lovers. Turn your house into a home with their doormats, get cozy using candles with scents inspired by Washington spots like Hurricane Ridge and Port Angeles, or grab tote bags and pouches to carry all your goodies.
Ember Goods (Olympia)
Ember Goods is a family-owned coffee shop and retail space in downtown Olympia. This curated shop features Washington State gifts such as local coffee, pins, tote bags, beanies, and more. Check out the felt pennants from Yoho & Co, which are custom-made for Ember Goods and feature national parks, Washington cities, and more. Another standout gift is the Good & Well Campfire Coffee Candle, which started as a limited-run collaboration and is now available year-round due to its popularity.
Sairen (Seattle)
Sairen is a lifestyle brand selling stickers, clothing, and home goods out of their store in the International District. Many of the products are made and designed by Asian American and BIPOC designers including pins by Kela Designs and small batch, hand-crafted ceramics by Ceremony.
Washington State Gifts for Foodies
Washington has plenty of sweet treats, and many of them are perfect for taking home to your friends and loved ones. Learn more about the delicacies that you can get across Washington as well as the flagship stores where you can try free samples or see the products in person. Most of these are local businesses that have had a long history in the state, which makes for a great Washington State souvenir.
Chukar Cherries (Prosser & Seattle)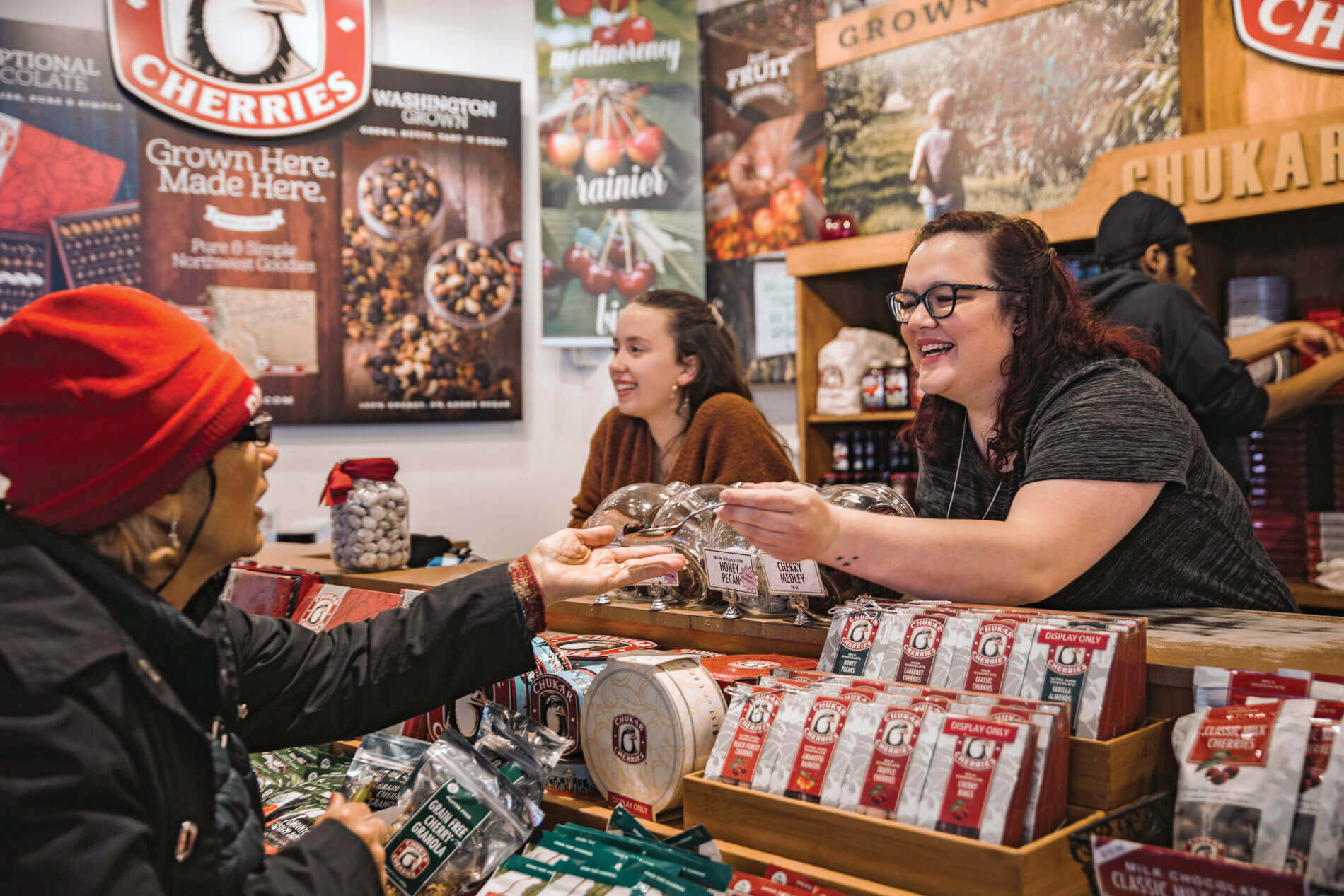 A family-owned company that's been in business for almost three decades, Chukar Cherries sells dried cherries, dessert sauces, preserves and pie fillings, fruit and nut mixes, and more. Best of all, their products are made with locally grown fruit, contain no added sugar, and fulfill the promise of fresh products without preservatives. You can find Chukar Cherries at their flagship store in Prosser, at Seattle's Pike Place Market, or a number of wholesale partners like Made in Washington. If you can't pick one flavor, opt for a gift assortment, which is perfect for sharing, or a Seattle souvenir box with milk and dark chocolate cherries.
San Juan Island Sea Salt (Friday Harbor)
Seasoning just got more fun with San Juan Island Sea Salt, which is made with seawater gathered from the company's private beach and warmed by the sun in sea salt evaporation greenhouses until it starts to crystallize. You can buy sea salt, seasonings, and flavored salt as well as caramels that are salted with mineral sea salt and cooked by hand. If you're visiting Friday Harbor on San Juan Island, be sure to stop into The Little Salt Shop, for foodie gifts, local wines and beers, and homemade cookies.
Theo Chocolate (Seattle)
Theo Chocolate's flagship store in Fremont sells chocolate bars and chocolate cups made with organic, fair-trade chocolate – their most popular bars are the Salted Almond 70% Dark Chocolate and Cherry Almond 70% Dark Chocolate. If you want some help picking the right chocolate for you and your loved ones, book a 30-minute chocolate tasting experience with an expert at the store or ask for a recommendation during your visit.
Aplets & Cotlets from Liberty Orchards (Cashmere)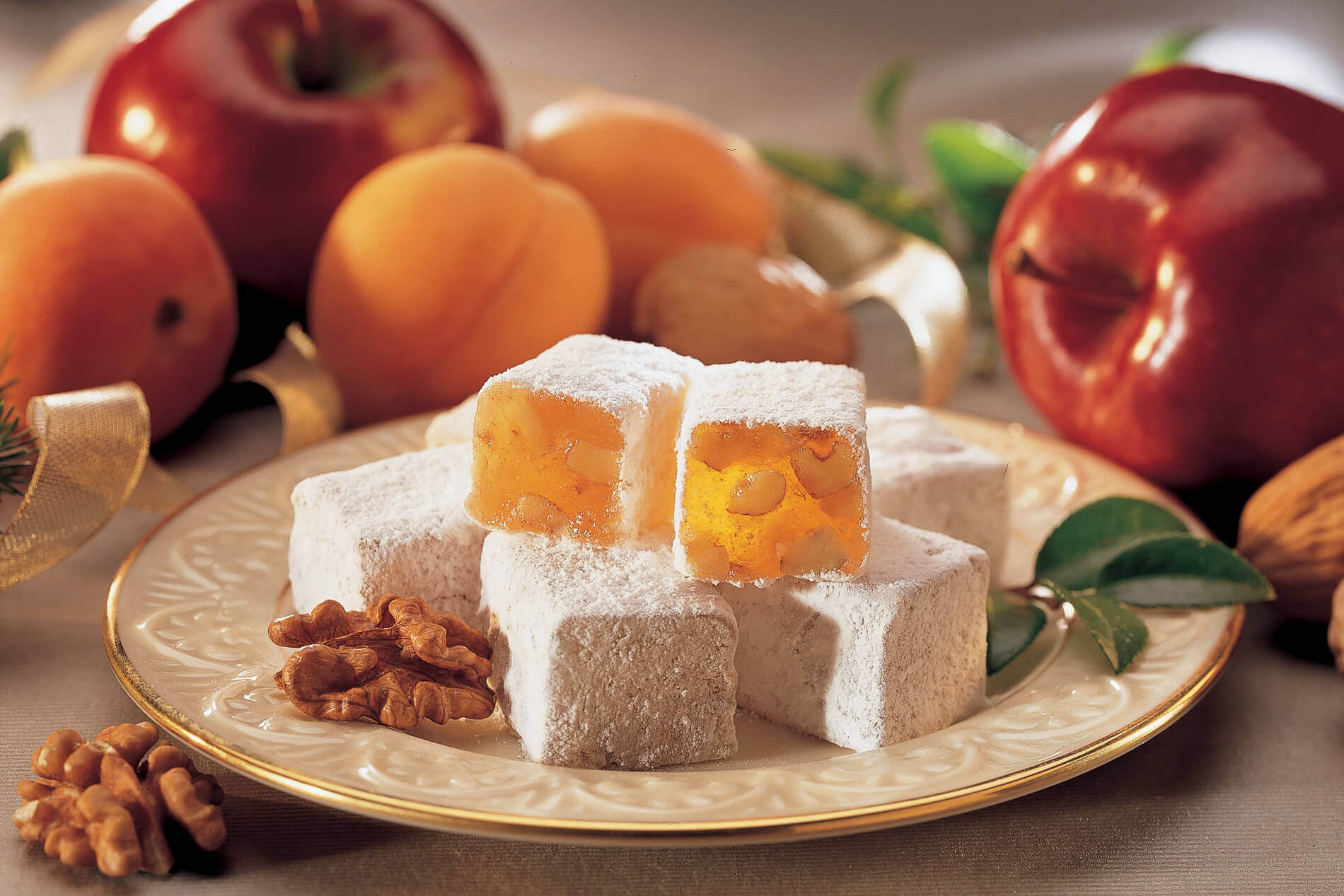 Named after the apple farm purchased by the founders, Liberty Orchards is known for its Apples and Cotlets. These apple, apricot, and English walnut candies have been the company's top sellers since 1920. The delightful treats also come in chocolate-dipped varieties and a sugar-free version as well as fruit-flavored gummies. Check out their flagship store in Cashmere, where you can try free samples, shop for products from other local small businesses, and tour the factory.
Boon Boona Coffee (Renton & Seattle)
Washington is known for its coffee culture, from the original Starbucks to its thriving local roasteries. With three locations across Washington, Boon Boona Coffee's offerings are inspired by the founder, who comes from an Eritrean family where traditional coffee ceremonies were common. Boon Boona serves coffee that's sourced from exporters and importers in Ethiopia, Rwanda, Kenya, and other African nations, specifically woman-owned growers. Don't forget to buy a bag of coffee beans to take home with you.
Gifts For Art & Decor Fans
Art can make your house feel like a home, and Washington is home to many local artists and makers creating everything from jewelry and glass art to creative cards and candles. These items make the perfect gift or Washington State souvenir to remember your trip.
Island Art Glass (Whidbey Island)
Glassblowing has a long history in Washington, which is why you'll often find blown glass displayed as public art and a number of glassblowing studios such as Seattle Glassblowing Studio, where you can shop for items or make your own. If you're in the mood to shop, Island Art Glass offers home and garden decor, forever flowers, drinkware, and more made with hand-sculpted and blown glass. The owners Robert Adamson and Janis Swalwell have been working in glassmaking for 55 years and have worked from their home studio in Whidbey Island for the past 25 years.
Eighth Generation (Seattle)
With a flagship store in downtown Seattle, Eighth Generation partners with Native American artists to design and manufacture wool blankets with various patterns. These designs are also available as crew socks that add color to each outfit and cotton beach towels, and you can also pick up sterling silver and mixed-media jewelry that's handcrafted in their Seattle studio.
And Arlen (West Seattle)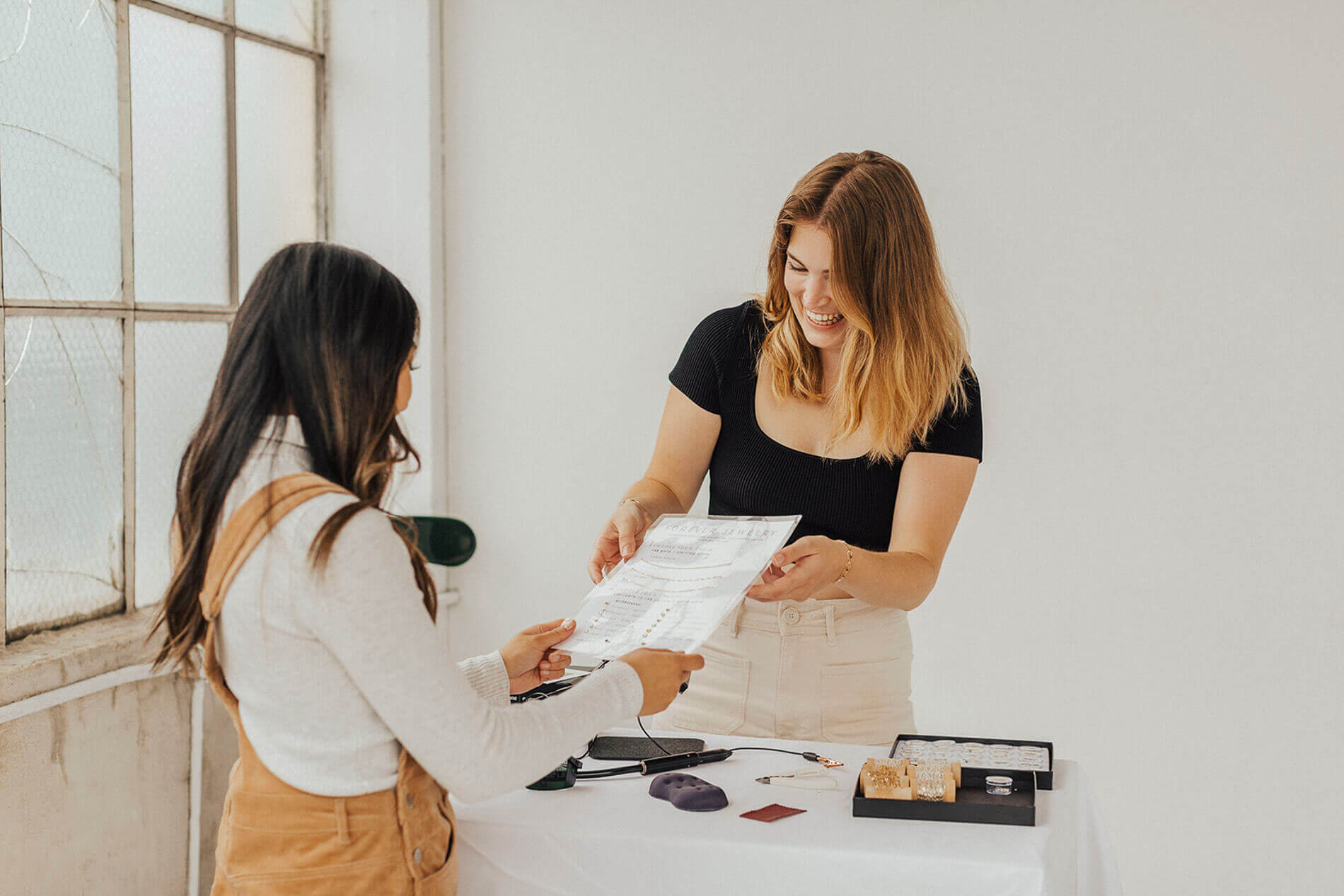 And Arlen makes minimalistic jewelry at their West Seattle shop, where you can also make an appointment to get permanent jewelry to commemorate your visit to Washington. They also carry candles, hair accessories, notebooks, and more from small businesses. One of their most popular jewelry items is the fidget ring made of three interconnected rings.
Snoqualmie Valley Candle Co.
Snoqualmie Valley Candle Co. sells soy candles with scents and designs inspired by the Pacific Northwest. Some of their popular scents among locals and visitors alike include Cascade Winter Forest, Washington Orchards, and Harvest Pumpkin. You can find their candles online or at local shops in Snoqualmie.