WildLanterns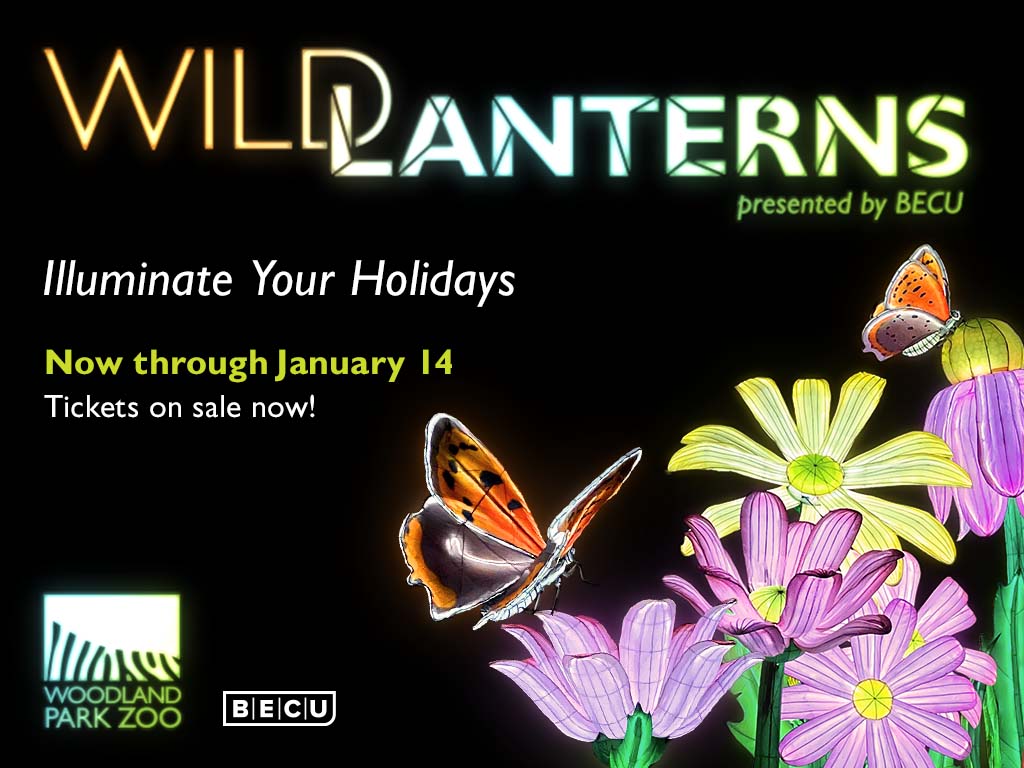 Location: Woodland Park Zoo
Address: 5500 Phinney Ave. N. Seattle WA, 98103
Contact Email: zooinfo@zoo.org
Website: Event Link
Date: Friday November 10, 2023 to Sunday January 14, 2024
Time: 04:00 pm - 09:00 pm
Organizer: Woodland Park Zoo
ILLUMINATE YOUR HOLIDAYS.
An immersive, interactive, larger-than-life experience unlike any in the Northwest!
WildLanterns presented by BECU is officially open!! A stunning assortment of brand-new lanterns and themed zones will illuminate your holidays this winter season! The larger-than-life, immersive experience will "wow" guests of all ages! Embark on a journey throughout the zoo, exploring unique lantern realms, cutural performances and even ambassador animal experiences.