Where the Rope Ends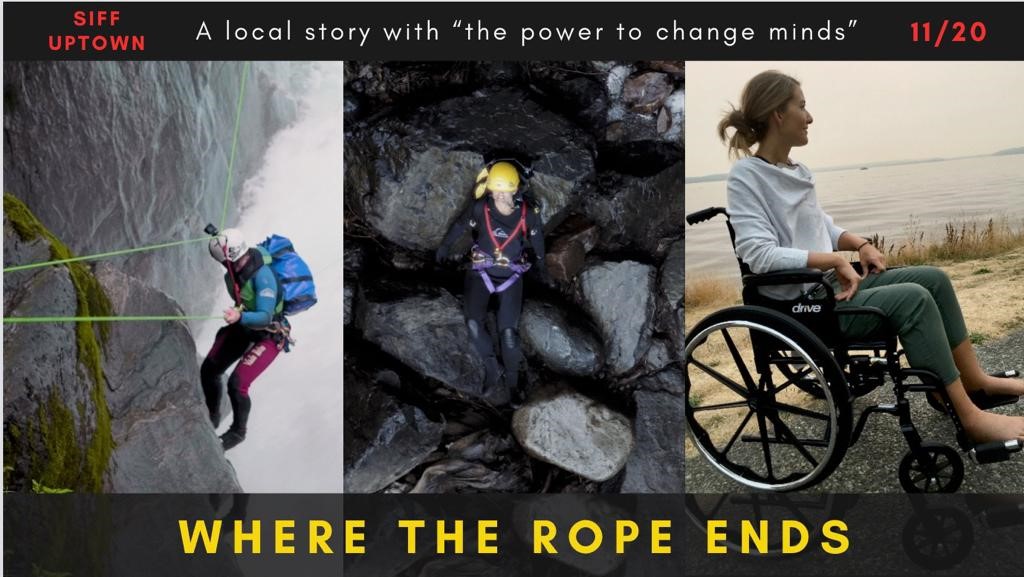 Location: SIFF Cinema Uptown
Address: 511 Queen Anne Ave N Seattle WA, 98109
Contact Email: vanessasinner96@gmail.com
Website: Event Link
Date: Monday November 20, 2023
Time: 06:00 pm - 08:30 pm
Organizer: Where the Rope Ends
Where the Rope Ends: A Documentary Film
In her relentless pursuit of happiness, Nichole found herself drawn to the exhilarating realm of canyoneering. Little did she know that this new daring interest would lead to a life-altering 60-foot fall, during which she would catch a glimpse of the happiness she was chasing.
A perilous volunteer search and rescue mission brought Nichole to safety only to face a new set of challenges and severe physical injuries.
Determined to regain her former life, Nichole disregarded her pain and learnings and continued the repetitive cycle of pushing toward a perceived happiness that was always just out of reach. At her lowest point, Nichole was forced to quit pushing against her reality, to sit still and ultimately uncover the secret path to happiness.